Thur
sday
23 March
2017
|
Conference
Day 2 | Track 2
Welcome coffee from 07.30. Level 0 (Scene)
Conference Room: Level 0 (Scene ABC)
Beginning of the Conference 08.30
Exhibition open from 08.00 to 19.30. Level 0 (Scene)
Seated Lunch 12.40. Level 3 (Lofts)
End of conference: 19.30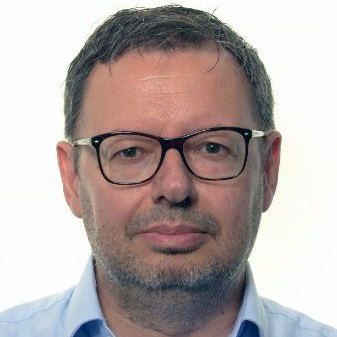 MORNING CHAIRMAN
Roland Thienpont,
Director IP Product Marketing EMEA,
Nokia

vCPE
SESSION
08.30
Striking a Balance between Abstraction and Awareness in MANO using the Example of vCPE
Virtualized business CPE service is one of the prime use cases for NFV orchestrators. The service is characterized by a combination of network connectivity with value added services delivered through VNFs, which are typically arranged in service chains.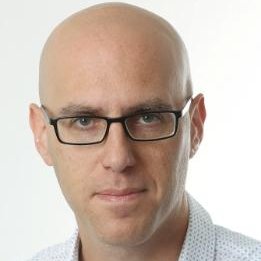 Asaf Peled,
CloudBand Network Director PLM Head,
Nokia
Asaf is a seasoned engineering professional focusing on Networking and Cloud architecture, with over 15 years of experience in the Telecommunications market, having held various positions at different Telco equipment vendors. Asaf leads the product management team for Nokia's CloudBand Network Director, which addresses the NFVO piece in the MANO puzzle.
08.50
Orchestrating Security Services in a vCPE Architecture
The whole is greater than the sum of the parts. Centralized orchestration of best-of-breed attack mitigation tools in an NFV-based vCPE architecture lets service providers deliver to their business customers a superior cyber security protection service.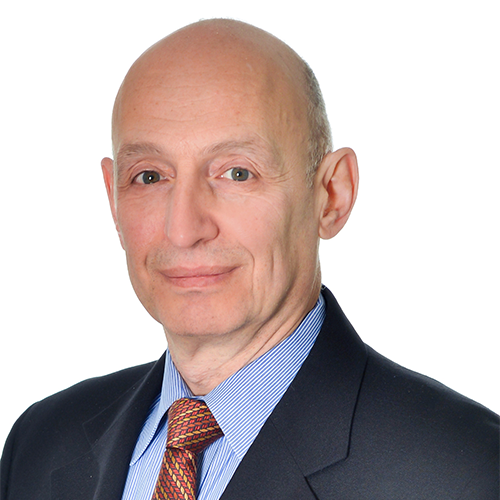 Jonathan Homa,
Senior Director Portfolio Marketing,
ECI Telecom
Jonathan is responsible for making ECI's elastic network solutions thought-provoking to ECI's customers and the industry at large. Previously Jonathan was Vice President Architecture Marketing at Nortel Networks, and Vice President Business Development at Xtellus, an optical swtching startup. He served on the Board of Directors of the Alliance for Telecommunications Industry Solutions and the Multiservice Switching Forum. Jonathan has a Bachelor in Electrical Engineering from McGill University.

SD-WAN
SESSION
09.10
Overlay VPN Evolution
Defining the primary driers, technical solutions and key differentiators for selecting a successful SD-WAN strategy. Particular attention is placed on the justification for overlay, programmability requirements for the WAN and optimal placement of workloads either in the cloud or in a vCPE.


Chris Lewis,

Cisco
09.30
IP VPNs 3.0: enhancing MPLS with SD-WAN Agility
Describing different SD-WAN uses cases implemented by Service Providers to enhance their MPLS VPN service offering with SD-WAN.

Hector Avalos,
Versa Networks
Hector Avalos has over 25 years of experience in the computing, networking and telecommunications industries. He currently holds the position of VP EMEA Sales and Business Development at Versa Networks. His current activities are focused on "virtual CPE", "Software-Defined WAN" and "Software-Defined Security" solutions for Service Providers and Enterprises. Prior to Versa, Hector worked 4 years at Ericsson as "Head of technology, architectures, solutions and strategy", and 9 years at Juniper Networks as "Technical Director". Hector possesses a BSc. in Computing Science from 'UDLA' Mexico.
09.50
New Performance Options for Hybrid Networks
Managed service providers can now leverage SD-WAN to deliver new tiered managed services with SLAs using any combination of on-net or off-net transport (MPLS, Broadband, LTE), resulting in faster time-to-revenue for new services and higher levels of customer loyalty.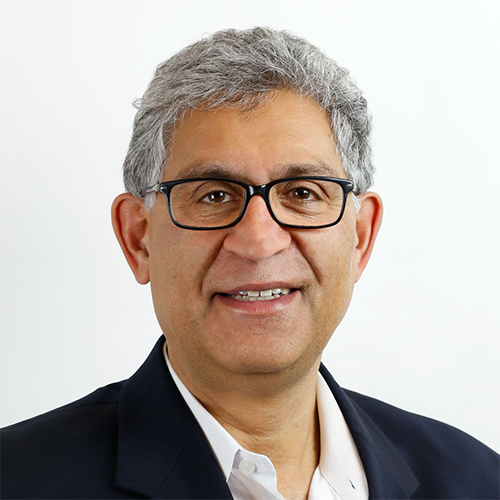 Nav Chander,
Senior Director Service Provider Marketing,
Silver Peak
Nav Chander is responsible for leading service provider marketing, positioning Silver Peak as a key enabling channel for service providers to expand managed service offerings, become more customer centric and identify new revenue streams. Prior to joining Silver Peak Chander served as the research manager for enterprise, telecommunications and networking at IDC where he led the managed network services and worldwide networking infrastructure research programs. Nav has had extensive years of experience in driving new products at leading telecom, networking and managed service vendors throughout his career.
10.10
Fundamentals for a Reloaded MPLS-VPN Connectivity
While some Service Providers try to resist with their legacy services, or sometimes adopt SD-WAN over-the-top approaches, some have understood the opportunity to offer a unique value proposition to the market. Exploring the fundamentals to be considered by Service Providers to engage in this disruptive paradigm and the associated impact on architectural choices.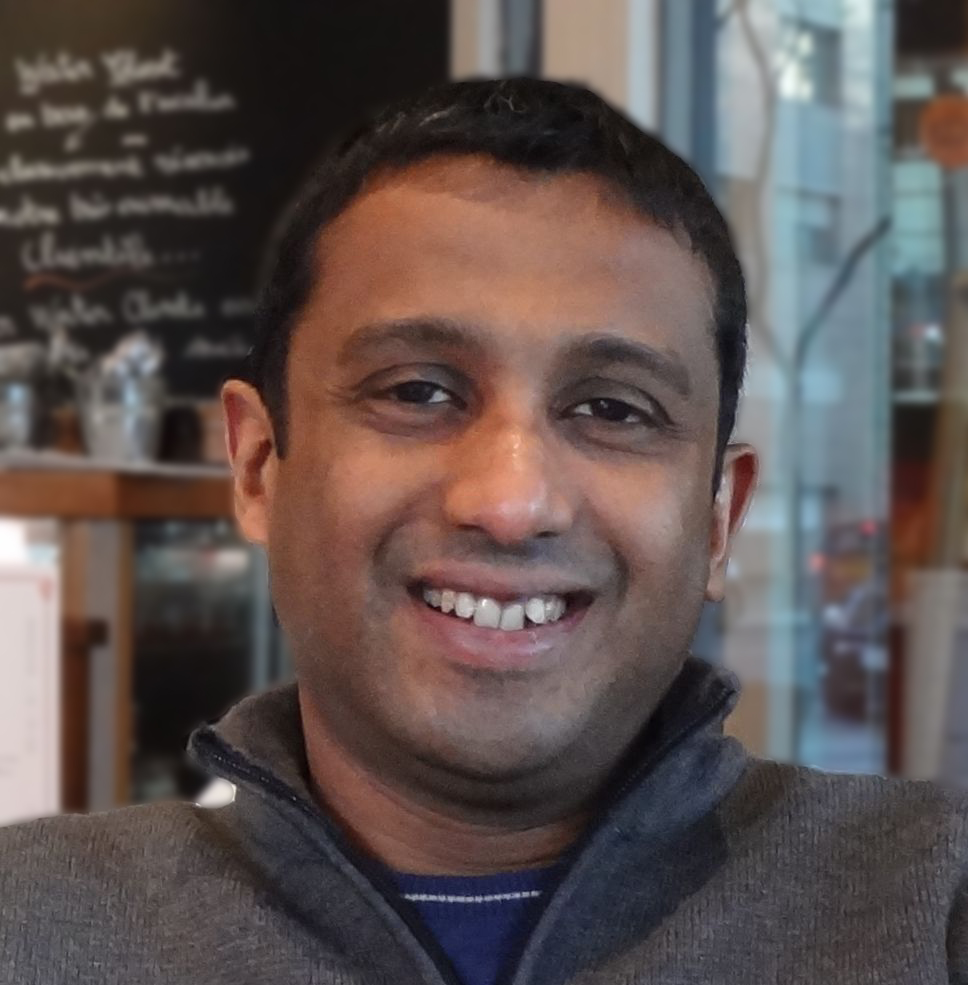 Tony Sarathchandra,
Product Line Manager SD-WAN,
Juniper Networks
Tony Sarathchandra is Director of Product Management at Juniper Networks where he leads Cloud Services, SD-WAN and NFV/SDN solutions across the company's product portfolio. In this role, he's responsible for defining overall solution strategy, roadmap and delivery timelines based on customer requirements across both key service provide and enterprise customer segments. Prior to Juniper Tony has held product management, product marketing and business development roles at Cisco Systems and Nortel Networks spanning over 16+ years. Tony holds a Bachelors in Computer Systems Engineering from the University of Queensland, Australia.
10.30
Coffee Break / Exhibition

/ Interop Event
11.00
Managed SD-WAN Case-Studies in Retail, Manufacturing and Financials
Discussing the differences in experiences across different industries and service providers in deploying a managed SD-WAN solution. Doing a before & after comparison of expectation versus final results of the migration - paying particular attention to the challenges operationalizing the solution for both SPs and enterprises.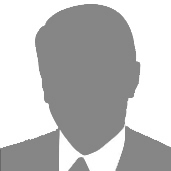 Stefan Olofsson,
Viptela
Stefan Olofsson is the Director of System Engineering at Viptela EMEA. He has spent more than 20 years in the networking field, primarily working with Provider Backbones, MPLS, IPv6, High Availability, Security and Voice technologies. Prior to joining Viptela he spent 17 years at Cisco working in both sales and engineering capacities.
11.20
SD-WAN Deployment Experiences
Sharing pro/cons on providing SD-WAN services versus traditional MPLS VPN deployments and how SD-WAN provides comprehensive application visibility for SLA and security analytics using big data.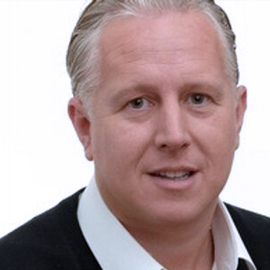 Wim Henderickx,
Director Network Consulting Engineering

– Technology, IP Division

,
Nokia
Mr.Wim Henderickx is Director Network Consulting Engineering & PLM – Technology in the ION Division at Nokia, based in Belgium. Mr. Henderickx provides senior level consulting on advanced IP solutions for Service provider and Enterprise customers around: Cloud Networking (SDN/NFV), Triple Play, Mobile, IOT, etc. He has over 20 years' experience in the communications and networking industry, and is a regular speaker at technical conferences all over the world. He is active in a number of SDO's like IETF, BBF, openStack, etc. Mr. Henderickx holds a Bachelor's degree in Industrial Engineering, Data Communications and a Masters degree in Economy and is a Bellabs Fellow.

OpenStack & NFVI
SESSION
Part 1
11.40
Network Virtualization beyond NFV
Discussing the options the Industry has to address the challenges beyond and in complement to NFV.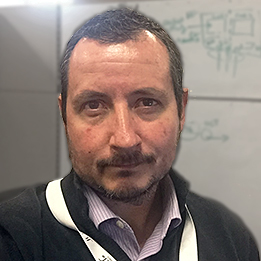 Javier Antich Romaguera,
Product Line Manager,
Juniper Networks
Javier Antich is an experienced Networking Industry professional with 20 years of experience. He has spent the last 12 years at Juniper Networks on different systems engineering and architect positions. Currently he is Product Line Manager in the JUNOS team at Juniper Development and Innovation (JDI), focused on Automation, Programmability, Telemetry & Analytics. Previous to that, he experienced the raise on the Carrier Ethernet market at Riverstone Networks. He is passionate about networking technologies, economy and Ironman triathlons. He holds a Masters Degree on Telecommunications by the ETSIT at the Polytechnic University in Valencia, and Executive MBA at the Instituto de Empresa Business School.
12.00
Distributed Openstack Deployment
Discussing distributed Openstack deployment architectures and its challenges. Demonstrating a use case that requires distributed openstack and defines the bounds on which a distributed openstack model can be deployed. Discussing various options for remote node deployments with and without controller and its associated benefits and draw backs.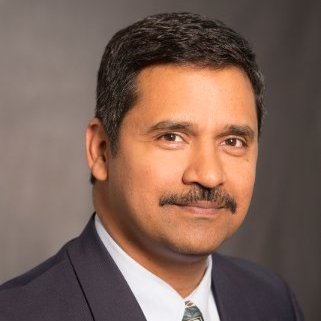 Azhar Sayeed,
Chief Architect,

Redhat
12.20
Creating and Automating High Performance NFVI with OpenStack Neutron
Network Operators are leveraging OpenStack Neutron to create NFV Infrastructure (NFVI) on COTS servers. However, performance and user experience are major considerations when leveraging OpenStack to transition from legacy hardware to software applications.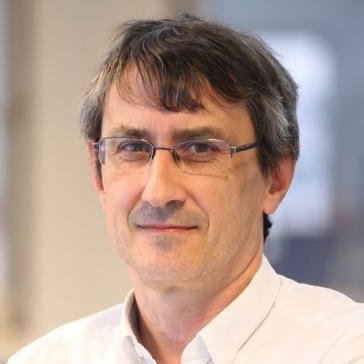 Eric Carmès,
CEO and Founder,
6WIND
Eric Carmès is a Founder and the Chief Executive Officer of 6WIND. In this capacity, he drives the corporate strategy and growth. Under his leadership, 6WIND was the very first company to understand the impact of multicore architectures on networking software industry and became within three years the undisputed leader for multicore packet processing software. Eric was previously 6WIND's Chief Operating Officer, responsible for driving the company's technology vision and directing its Quality Assurance programs. Eric's leadership in the design of innovative networking architectures has been instrumental in the company being awarded eight patents. With more than 20 years' experience in IP standards and architectures, he is an expert in current and next-generation IP technologies and protocols. Prior to founding 6WIND, Eric was Head of the Network Department at Thales (previously Thomson-CSF), having also previously served at Dassault Electronique. He managed large teams of advanced R&D engineers, gaining solid hardware and software development experience on both professional and military programs. His highly qualified team of developers was responsible for designing and developing IP network architectures and COTS technologies for stringent military programs. Eric holds Master of Science degrees from both INSA (University for Applied Sciences) and ESE (Electrical Engineering University).
12.40
Seated Lunch


AFTERNOON CHAIRMAN
Azhar Sayeed,
Chief Architect,

Redhat

OpenStack & NFVI SESSION Part 2
14.00
Which comes first? NFVI or VNF Validation?
Presenting intuitive methodologies to validate the NFVI, vSwitches, and VNFs one layer at a time and also validate network services in an end to end fashion. Showcasing examples of a POC with a tier 1 SP where video applications hosted on COTS servers (Bare Metal and OpenStack) are validated.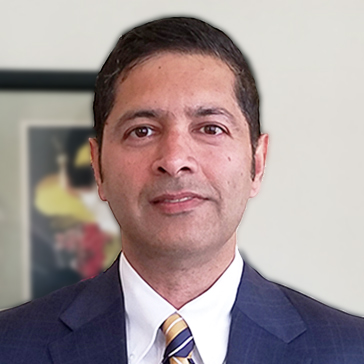 Rajesh Rajamani,
Director of Marketing,
Service Provider Networks and NFV,

Spirent Communications
Rajesh Rajamani is the Director of Marketing, Service Provider Networks and NFV, where he is responsible for developing Spirent's End-to-End Test Methodology for the Service Provider SDN and NFV domains. Rajesh has worked in the telecoms industry for over 20 years and prior to joining Spirent, Rajesh has worked in various technical and marketing roles at CenturyLink, Redback & Nortel. Rajesh attended Duke University in Durham, NC where he obtained a Master's degree in Business Administration.
14.20
Network Intensive Acceleration in NFV
Introducing Universal API (UAPI) from the perspective of VNF, in order to integrate the operations of packet I/O, control & table configuration as well as OAM, paving the way to complete independence of the underlying hardware. From the perspective of MANO, hardware acceleration also enriches the infrastructure management. Acceleration resource management is brought into VIM (OpenStack for instance) for the lifecycle of an accelerator.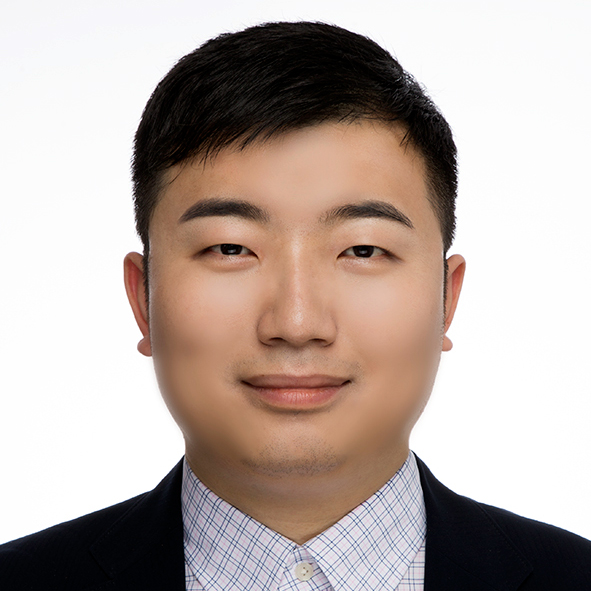 Zhao Hongbo,
Huawei
Hongbo Zhao is a senior research engineer from Network Research Dept., Huawei. He joined Huawei in the middle of 2016 and works in the field of SDN/NFV, the hardware acceleration currently. Prior to that, he served as the operation and R&D officer in an SDN startup more than 3 years, being skilled in FPGA-based prototyping and solutions. Hongbo holds a Master degree in Computer Science from Tsinghua University.
14.40
From VNF Onboarding to Fully Commercialized Services
While the industry is making progress to simplify VNF onboarding, this process represents only a small part of what it takes to get VNF software ready for use in commercial services. Discussing all of the steps needed to get VNFs commercially ready and highlighting where the market stands in terms of technological and standardization readiness.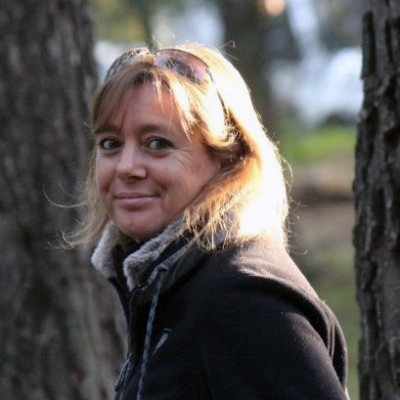 Sue White,
Head of SDN/NFV Marketing,
Netcracker
Sue leads the marketing of SDN/NFV at Netcracker, a forward-looking software company wholly owned by NEC Corporation. She brings over 20 years of experience in the telecoms industry, spanning a variety of roles across many parts of the business. Previously, Sue led the marketing activities at Nokia and Alcatel-Lucent for IMS/VoLTE, CloudBand NFV management as well as IPTV and broadband access solutions. She also led a business development team in EMEA focused on next-generation IP networks.
15.00
Architectural Transformations across Cloud
Sharing perspectives on architectural transformations across cloud, service and content providers and our supported capabilities in this space.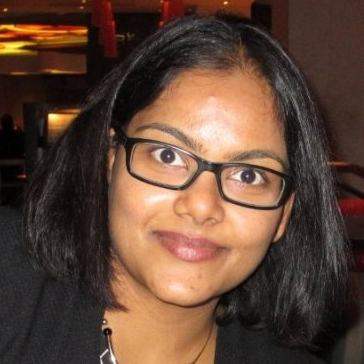 Arthi Ayyangar,
Director Product Management,
Arista Networks
15.20
Open Source and Standards: a Virtualisation Software Vendor Perspective
Discussing a Software Vendor's perspective on Open architectures, Standardised Interfaces and the use of Open Source in a scaleable NFV and Software-Defined-Telco architecture. Outlining our Open Source involvement across the industry as well as our involvement in standardisation bodies and positioning it against our vCloud NFV solution.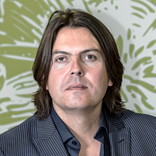 Yves Hertoghs,
Lead NSX Systems Engineer, Member of the CTO Ambassador Program,
VMware
<!-
Yves Hertoghs is Lead NSX Systems Engineer at VMware EMEA. In this role, he is providing technical consultancy to customers and demonstrating the technological benefits of using NSX, the VMware Network Virtualization offering. Among these customers are several Cloud and Communication Service Providers. One of his main responsibilities is to illustrate the added value of network virtualization for the customer. On top of that, he examines the potential advantages of the NSX technology in various industries. NSX is a relatively new technology. As a technology evangelist, Yves regularly provides support to other departments and projects within VMware EMEA. Yves is an expert in the fields of network virtualization and Software Defined Networking. His background and expertise - including various patents listed on his name - enable Yves to better position VMware's solution in the customers' existing end-to-end network infrastructure. Yves has joined VMware in 2015, after 20 years of experience as a network specialist in the IT sector. Prior to joining VMware, Yves worked at Cisco Systems since 1996, most recently as a Distinguished Consulting Engineer specialized in, among others, LAN Switching, Ethernet, and datacenter technology. Yves has graduated as a Master in Computer Sciences at Artesis Hogeschool, part of the University of Antwerp. He is actively involved in the Broadband Forum, a consortium of service providers as well as hardware and software vendors. In his free time, Yves likes to play the guitar, on and off stage, and to write his own music.
15.40
Selecting Best of Breed for NFVI
Providing real-world insights drawn from various proof-of-concept use cases, as well as early network deployments. Sharing results from recent performance testing, comparing different software- and hardware-assisted acceleration technologies.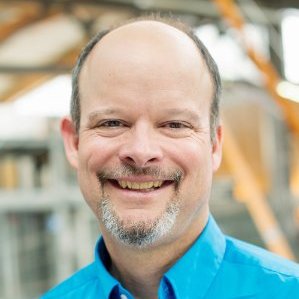 Prayson Pate,
Chief Technical Officer, Ensemble,
Adva Optical
Networking
Prayson Pate is ADVA Optical Networking's chief technology officer for the Ensemble division and is an evangelist for network functions virtualization (NFV). He speaks at industry events and writes posts and articles to inform, educate and entertain, mostly about NFV with plenty of innovation for good measure. Prayson has contributed to standards bodies such as the MEF and IETF. He is a named inventor on nine patents.
16.00
Telco Cloud - A Revenue Generation and Growth Platform of the Future
Outlining the Telco Cloud architecture and how this platform can be used to build for new and evolving applications such as IoT. A Telco Cloud infrastructure includes a Cloud and NFV management platform such as OpenContrail which can be used to host various applications, including vEPC. A prime example of this is a mobility platform used to facilitate various IoT connection profiles and requirements.
Co-authors: Nitin Kumar, VP Architecture, Guru Shenoy, Dir. Product Management, Juniper Networks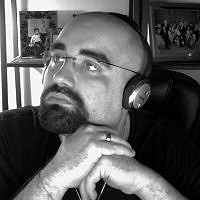 Marco Rodrigues,
Distinguished Engineer, Contrail Solutions Group
, Juniper Networks
Marco Rodrigues is a Distinguished Engineer, currently heading the Contrail Solutions Team in the CTO office at Juniper Networks.
16.20
Leveraging DPI to Monitor NFV Infrastructure
Describing how VPP-based SDN/NFV network deployments can benefit from flow-based network monitoring. Demonstrating how a network monitoring infrastructure can be built in such an environment, seamlessly collecting historical data in a traffic matrix and how troubleshooting can leverage the detailed analysis enabled by Deep Packet Inspection (DPI).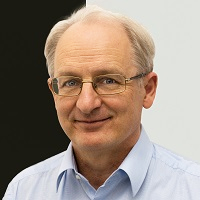 Nicolas Bouthors,
CTO,
Qosmos Solutions
As CTO, Nicolas leads Qosmos' technology strategy, driving the company's initiatives in open and virtualized networks. He contributes to standards bodies such as ONF SDN, ETSI NFV and IETF SFC, and Open Source Projects centred around Network Virtualization. Nicolas has spent over 20 years in the telecommunications and information systems field. Early in his career, he was instrumental in creating HP's OpenCall business. Then as the R&D manager of Inovatel, the advanced research organization of SFR, Nicolas led several innovative projects highlighting the impact of internet technologies on Mobile Operators. Nicolas was also CTO and founder of Volubill (2001), a company building a Policy and Charging Rules Function (PCRF) product for the Mobile Network Market. Volubill was a spinoff of the work he led as R&D Manager of Cegetel's Internet research lab. Nicolas holds several patents relating to Mobile Data Charging. Nicolas has an engineering degree from the French schools Ecole Polytechnique and Les Mines de Paris.
16.40
Now is the NFV Time to Drive new Managed Services Revenue
Discussing strategies to implement cost effective NFV in the access to shorten time to revenues and support introduction new revenue generator for MSP and SPs.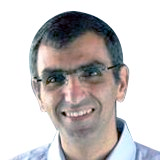 Raanan Tzemach,
VP of Product, Marketing and Professional Services,
Telco Systems
Raanan Tzemach is the Vice President of Product, Marketing and Professional Services for Telco Systems. Raanan brings to Telco Systems broad experience in the telecommunications, security, and software industries. Before joining Telco Systems Raanan headed Products and Marketing for Cisco's Self-Optimizing Networks (SON) business unit, where he drove significant growth in both sales and the product portfolio. In prior positions, Raanan served as VP of Amdocs EMEA Managed Services (GSS), VP & Business Unit Manager of Discretix (Sansa Security), VP Advanced Services and Internet at Cellcom (mobile operator) and in multiple engineering and R&D roles in the Israel Defense Forces.
17.00
Coffee Break / Exhibition
/ Interop Event

AI & Analytics SESSION
17.30
Artificial Intelligence for Networking
AI can be effectively used in many networking areas, such as fault isolation, intrusion detection, event correlation, log analysis, capacity planning, and design optimization, just to name a few. Showing why the future of networking is held by AI, and explaining the steps needed to get there.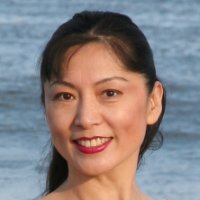 Luyuan Fang,
Distinguished Engineer, Architect,
eBay
Dr. Luyuan Fang is Distinguished Engineer, Architect at eBay, currently focusing on Artificial Intelligence (AI), Machine Learning (ML) for networking. From 2013 to 2016,Luyuan was Principal Network Engineer at Microsoft Azure, where she led the innovation of Hierarchical SDN architecture for hyper-scale (millions of end-points) Cloud/Data Center (DC) networks; she developed host-based IPv6 Security features in Azure SDN DevOps team; and she prototyped optical fault detection tool using Azure IoT and ML. From 2006 to 2013, Luyuan worked at Cisco as Principal Engineer in SP Routing, DC, SDN, NFV. From 1998 to 2006, Luyuan was Principal MTS at AT&T Labs, where she played a key architect role in building AT&T's IP/MPLS Backbone and MPLS/BGP VPN Services. Prior to networking, Dr. Fang also held several research positions in AI, Deep Learning in Australia, Canada, and US, where she built Neural Networks for pattern recognition, applied to speech, hand written character recognition, image compression, and smart network management tools. Her Ph.D. work was "Design of Computational Neuron Networks". Luyuan holds several patents and pending patents in computer networking. She has co-authored 14 IETF RFCs for Internet Standards. She is a frequent speaker in prominent Global Networking Conferences in SDN, NFV, and MPLS. She has over 100 publications, including IEEE/ACM articles, conf. papers and industrial speeches.
17.50
The Evolution to Autonomous Self-Driving Networks
Via a customer example exploring how multi-domain orchestration, coupled with real time network analytics, can enable an intelligent self-driving network that makes better business decisions.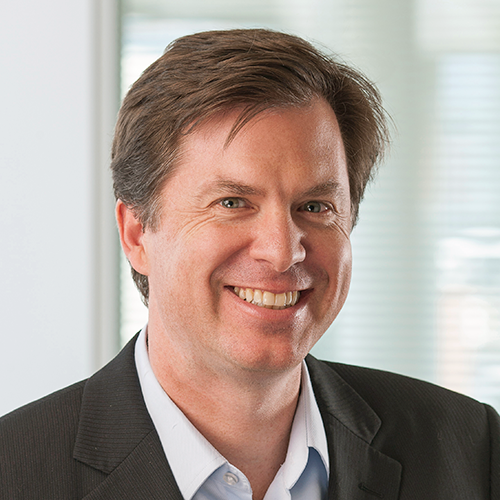 Joe Marsella,
CTO, EMEA,
Ciena
Joe Marsella is Chief Technology Officer for Europe, Middle East and Africa (EMEA) at Ciena, responsible for aligning Ciena's product portfolio to the business challenges and opportunities of customers in the region. Joe has more than 20 years of experience in the software and telecommunications industry, having been with Ciena since 1997. He has vast expertise in packet and optical networking, including detailed knowledge on software defined networks (SDN), network functions virtualisation (NFV), photonics, DWDM, OTN, Carrier Ethernet and Control Planes. Prior to his appointment as CTO EMEA he served as Senior Director Product Management (PLM) SDN Portfolio at Ciena, responsible for the cross product software strategy of Ciena's Agility software portfolio. He has also had served as Senior Director Strategic Solutions, Director Product Management (PLM) – Switching, and Senior Director Product Management (PLM) – Transport, at Ciena. In these roles he provided expertise and direction in key vertical markets, helped develop the global packet optical switching business, as well as product line management for Ciena's global metro and core optical Transport portfolio. Prior to joining Ciena, Joe was a principal member technical staff at Siemens where he led software integration for Siemens's Cable Telephony Product (CoAxiom) and the software interface into partner development company Scientific Atlanta (now Cisco). Joe has a Master of Science (MSc) degree in Computer Science from Johns Hopkins University and a Master of Business Administration (MBA) from Purdue University.
18.10
Network Telemetry: The Foundation of Big Data Analytics
Introducing telemetry, a new technology for freeing network data. Discussing the origins and applications of telemetry, some hard-won lessons and the eco-system of open-source and commercial tools that enable you to turn data into insights. Telemetry brings speed and scale to network monitoring, transforming the landscape into a big data analytics playground.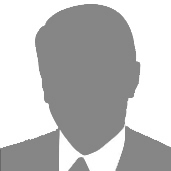 Kumar Reddy,
Director, Technical Marketing Engineering,
Cisco
Kumar Reddy is Senior Director in charge of SP Network Software and Automation architecture. He is responsible for driving new software technology and products around IOS-XR.
18.30
Dynamic Network Analytics on Smart Data Plane
Showing how a smart data plane can support Dynamic Network Analytics (DNA), an integrated network visibility solution, through runtime interactive programming. Envisioning how a high level DNA application can be broken down into a set of queries and the queries can be further compiled into incremental configurations, such as dynamic network probes, to the data plane.
Co-author: Gong Jun, Huawei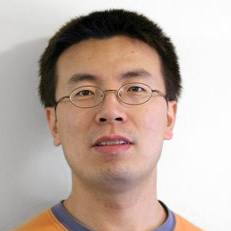 Haoyu Song,
Network Architect, IP Research, Network BG,
Huawei
Dr. Haoyu Song is a senior principal network architect at Huawei Technology. He is a thought leader and early practitioner on the next generation programmable smart data plane and its application for network analytics. He is a distinguished researcher and renowned expert in the field of high performance networking algorithm and architecture. He has published numerous research papers and patents which produce significant impact to the industry and Huawei's product line. He has been actively participating and contributing in standard and open source organizations such as IETF, ONF, IEEE, and P4. He received his doctoral degree in computer engineering from Washington University in St. Louis. Before joining Huawei, he was a research MTS with Bell Labs, Alcatel-Lucent.
18.50
On Role of Computational Intelligence of SDN-NFV Controller for Autonomic Network Management
During the past several years there have been remarkable advancement in academic research for applying machine learning to network management. Providing a tutorial survey of those academic research and discussing how those researches will innovate network management tasks such as fault management (detect, analysis, action), configuration (intent, plan, check), performance management (detect, analysis, action).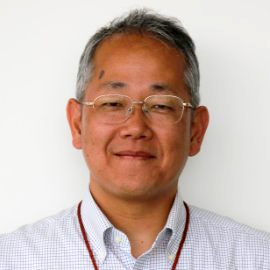 Kohei Shiomoto,
Senior Manager,
NTT
Kohei Shiomoto is Senior Manager of Communication & Traffic Service Quality Project, NTT Network Technology Laboratories, NTT, Tokyo, Japan. He joined the Nippon Telegraph and Telephone Corporation (NTT), Tokyo, Japan in April 1989. He has been engaged in R&D of high-speed networking including ATM, IP, (G)MPLS, and IP+Optical networking in NTT labs. From August 1996 to September 1997 he was a visiting scholar at Washington University in St. Louis, MO, USA. From April 2006 to June 2011, he lead the IP Optical Networking Research Group in NTT Network Service Systems Laboratories. He is active in standardization of GMPLS in the IETF. Since July 2011, he has been leading the traffic engineering research group in NTT Service Integration Laboratories. Since July 2012, he has been leading Communication & Traffic Service Quality Project of NTT Network Technology Laboratories, NTT, Tokyo, Japan. He received the B.E., M.E., and Ph.D degrees in information and computer sciences from Osaka University, Osaka in 1987 1989, and 1998, respectively. He is a Fellow of IEICE, a Senior Member of IEEE, and a member of ACM.
19.10
OSS Analytics: When OSS and Big Data Collide
.
Proposing that big data analytics can be used to realise the next generation of OSS functions for NFV and SDN based network services, analyzing the data produced by these services and providing operational and business insight as fast as they can be provisioned. Showing how open source software can be used to realise these functions and presenting use cases.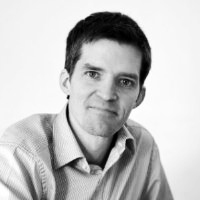 John Evans,
Distinguished Engineer,
Cisco
John is a Distinguished Engineering at Cisco, focussed on network and technology transformation; defining what network architectures will look like post the transformation to cloud-based services, virtualisation, SDx, NFV, IOT and Big Data Analytics.
19.30
End of
Conference
Day Two - Track 2