Wed
nesday
22 March 2017 |
Conference
Day 1 | Tracks 1 + 2
Registration and

welcome

coffee from 07.00. Level 0 (Scene)
Conference Room: Level 0 (Scene ABC)
Beginning of the Conference 08.30
Exhibition open from 08.00 to 20.00. Level 0 (Scene)
Seated Lunch 12.30. Level 3 (Lofts)
End of conference: 18.45
Cocktail Reception: 19.30. Exhibition Hall. Level 0 (Scene)
MORNING CHAIRMAN
Roy Chua,
Co-Founder and Partner,
SDxCentral

OPENING SESSION
08.30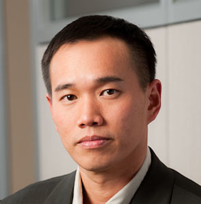 Roy Chua,

Co-Founder and Partner,

SDxCentral
Roy Chua is co-Founder and Partner at SDNCentral, and a Partner at Wiretap Ventures, a management consulting firm providing trusted advice on strategy, product and go-to-market plans to Fortune 500 and high-revenue-growth startups. Roy has 20+ years of experience in enterprise SaaS, cloud computing, networking and security, and has co-founded companies in the networking, security and identity management space. In addition, Roy has held executive roles roles at early SDN companies such as XORP, and enterprise SaaS companies.
08.50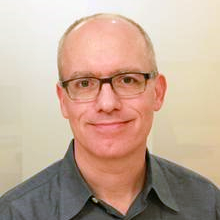 Timon Sloane,
VP Standards & Membership,
ONF
Timon Sloane is the vice president of standards and membership of the Open Networking Foundation (ONF) leading the organization's efforts with SDN standards, skills certification, and membership. In his role as vice president of standards, Timon's primary focus is to drive activities within the organization relating to the OpenFlow® standard, bridging standards activities and open source initiatives to bring efforts in both areas under a single umbrella. Timon also leads efforts relating to the ONF-Certified SDN Professional (OCSP) Program to build and enhance the worldwide footprint of the ONF's skills certifications. Timon works closely with current and potential ONF membership to ensure that the full community is working together towards a common goal of accelerating the adoption of SDN. Prior to this new role, Timon provided product and management consulting services to numerous technology firms, most recently with Ericsson where he was driving product strategy for the networking product lines. His prior experience also includes executive roles in product management, marketing and engineering for firms such as Matisse Networks, Extreme Networks, NET, FlowWise and SCO. Timon received a Bachelor of Science in Computer Science from Rensselaer Polytechnic Institute.
09.10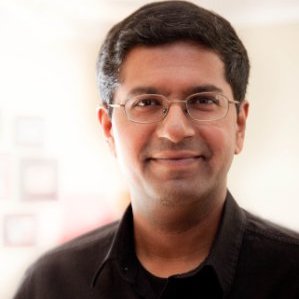 Vijoy Pandey,
Head of Engineering for Data Center Fabrics & Inter Data Center Backbone Networks,
Google
Vijoy Pandey is Head of Engineering for data center fabrics and backbone at Google. He leads the team responsible for the architecture, design, planning and engineering of Google's data center, cloud and backbone networks with a push towards building large scale distributed systems for automation, diagnostic telemetry and health data analytics. Prior to Google, he was the CTO of Networking in IBM Cloud, the CTO and Director of Engineering at a startup, Blade Networking Technologies (BNT), and has held various leadership and management roles in switching, security, and application delivery controller companies & startups. Vijoy holds an undergraduate degree in Computer Science from the Indian Institute of Technology, and a Ph.D. in Computer Science from the University of California, Davis.

KEYNOTES SESSION

09.30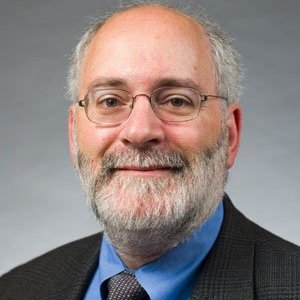 Andrew G. Malis,
Distinguished Engineer,
Huawei Technologies
Andrew G. Malis is a Distinguished Engineer at Huawei Technologies. He specializes in product and network architecture and future evolution; standards leadership (internal and external to the company); customer consultation; and SDN, NFV, IP, MPLS, Ethernet, and other telecom and data networking protocols. Previously, he has held senior engineering positions at Verizon, Tellabs, Cascade Communications, BBN, and other industry-leading organizations. He also holds standards leadership positions as Services Area Director and Technical Council Member at the Open Networking Foundation (ONF) and as a Working Group co-chair and a member of the Routing Directorate in the Internet Engineering Task Force (IETF). He has held leadership roles in other standards organizations, including board memberships and president/chairman. He has written and contributed to many technology standards, including having authored a number of IETF RFCs, and has spoken and chaired at numerous industry conferences.
09.55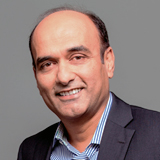 Sunil Khandekar,
Founder & CEO,
Nuage Networks
Sunil leads the vision and direction at Nuage Networks, a Silicon Valley-based business that brings a combination of technologies and networking expertise to the enterprise and telecommunications industries. He has built 15+ years of expertise in product management and consulting engineering in leadership roles working with the IP Division of former Alcatel-Lucent (now Nokia) and networking start-up TiMetra Networks, as well as Bay and Nortel Networks in New York and Santa Clara, California. His first professional job came before even earning his degree when he was able to convince a local company in his hometown to hire him as a design engineer during a university-wide strike. Sunil believes that the key to successful leadership is having the ability to define your vision and inspire people to follow it. Nuage Networks' success so far is due to hiring top talent and building a team of dedicated players focused on bringing new thinking to industry problems. A co-author and contributor to multiple IETF drafts, he is also a regular speaker at industry events and conferences. He has a bachelor's degree in mechanical engineering and a master's degree in CIS.
10.20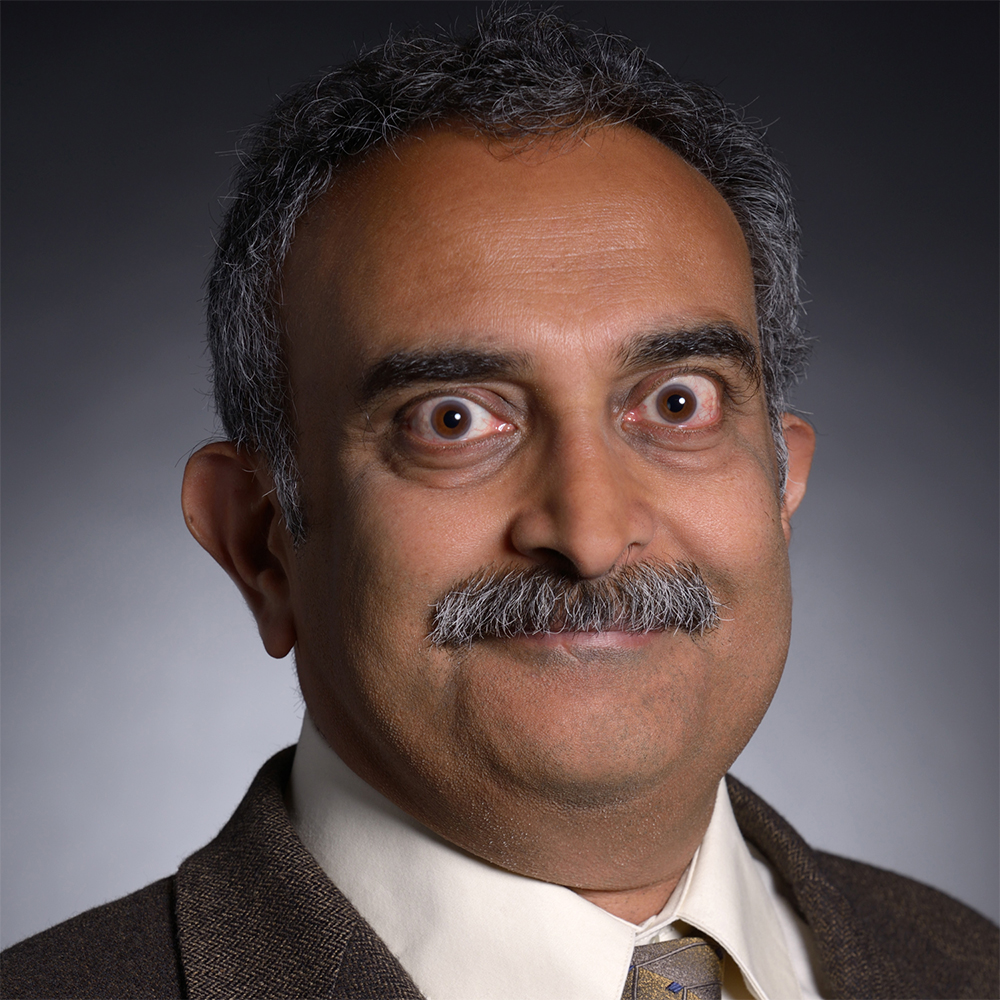 Kireeti Kompella,

Juniper Networks
10.45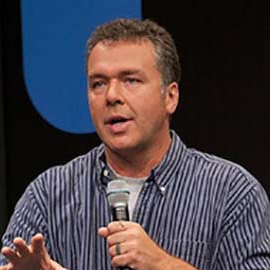 Dave Ward,

Cisco
11.10
Coffee Break / Exhibition
/ Interop Event

11.40 DEBATE
SD-WAN vs MPLS Services:
Service Providers and Enterprises Strategies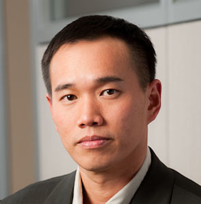 Moderator

Roy Chua,
Co-Founder and Partner,
SDxCentral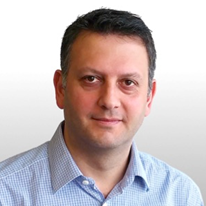 Claudio Scola,

Tata Communications
Claudio Scola is the Director of Product Management for European WAN and Cloud Enablement Services at Tata Communications and based in London. Claudio has over 25 years' experience in the international telecommunications industry, spending the last 16 years bringing new data network services to market and growing them into key revenue streams for the business. One of Claudio's key priorities, is to address enterprises' evolving network needs for agility, efficiency, growth and transformation. Claudio believes that Tata Communications' next-generation hybrid services, that leverage the MPLS, Internet, SD-WAN and NFV, are essential for enabling this transformation. Claudio is also an active and certified member of MEF and a great advocate of Lifecycle Service Orchestration which brings dynamic flexibility and agility to network services. Prior to joining Tata Communications, Claudio served in various product related roles for Level 3, Easynet, Interoute and Cable & Wireless, bringing Internet and WAN services to the international Enterprise and Wholesale market.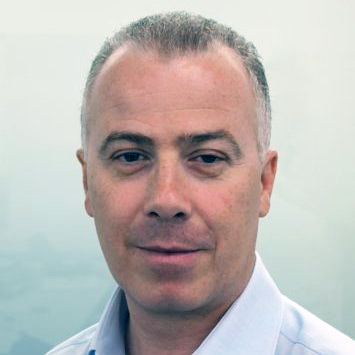 Mirko Voltolini,

Colt
Mirko Voltolini is VP Technology and Engineering at Colt Technology Services, responsible for driving technology innovation, strategy & architecture, engineering, solution design and asset management of Colt's network and voice platforms. He joined Colt in 2002 and held several senior roles in the technical development and engineering areas. Prior to joining Colt Mirko worked at GTS/Ebone, Italtel and ICT Consulting, an independent telecom consultancy company. Mirko holds an MSc in Telecommunications Engineering from Politecnico of Milan.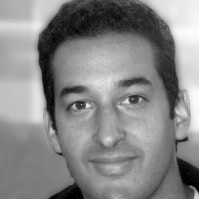 Gregory Cauchie,

Carrefour
Gregory is since 2016 an IT network specialist within the office of the Carrefour CTO. He is currently leading the IT network team responsible for the development of new architectures and IT network products. His current challenges are the adoption of the DevOps culture and the agile/scrum methodology in the "network layer" in order to build a network Infrastructure as Code. Prior to joining the retail industry, Gregory has been in the TelCo industry for 15 years. Through his experiences in R&D, NOC, engineering offices and his role as a principal architect, he developed an expertise in the IP/MPLS domain along with a deep knowledge of the fixed and mobile networks for both the residential and the enterprise markets.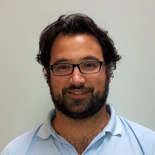 Juan Rodriguez Martinez,
Telefonica I+D
Juan Rodriguez Martinez received his Telecommunications Engineering degree from the Polytechnic University of Madrid (UPM), Spain. In 2004, he joined Telefónica I+D (Research & Development),being for a long time part of different working groups on Network Evolution. He led the innovation activities on MPLS from 2011 to 2013, when he joined the Network Innovation and Virtualization Group of the global CTO Unit of Telefónica. In global CTO, he is currently participating as an Expert in the Network Innovation team, working on topics like data-plane VNFs, programmable hardware, network OS or merchant silicon. He has deep experience in Spanish and European collaborative projects (e.g. FP6 and FP7 Programmes) and he also finished a Master degree in Space Technologies in 2011.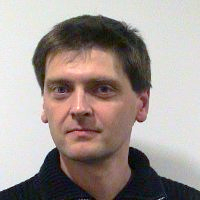 Peter Konings,
Director Products EMEA,
Verizon
Peter Konings is Enterprise Networks and Managed Services for EMEA, LATAM and Canada at Verizon and brings with him more than 20 years of product managing IT and Telecom solutions for enterprise customers. In his current role he is responsible for managing the regional requirements for the Verizon global managed network services, enabling products for resellers in region and optimizing access solutions. Since joining the company in 1998, he has headed up the Global Managed MPLS & Ethernet product teams, the managed services product team for Europe and the European & APAC Advanced Data team for Verizon. Before this, he has worked as a product manager for data and internet services. Prior to this, Konings worked at Digital Equipment Corporation for the Belgium and Luxembourg region as a Product Manager for UNIX servers, messaging software and Year 2000. Peter holds a master's degree in applied linguistics from the VUB- University in Brussels. He is based in Brussels.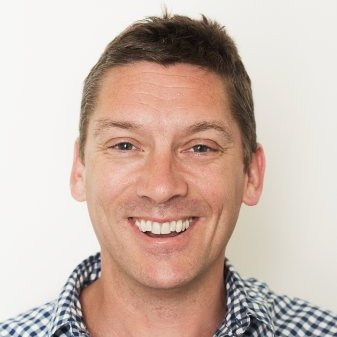 Simon Niland,
Managed Networks Specialist – EMEA,
Telstra
Simon has been working in the Telco industry for over 25 years, joining Mercury when data was 1% of their revenue. As part of Telstra's EMEA team Simon has responsibility for any IT infrastructure that can be managed, hybrid WAN, WiFi, security and routing. A sales specialist with a wealth of knowledge on IP and networking forming the future SD WAN hybrid strategy for Telstra.
12.30
Seated Lunch


AFTERNOON CHAIRMAN
Rami Yaron,
Global Marketing co-chair,
MEF
Rami has over 20 years of diverse experience in the telecommunications industry. Currently he Co-Chairs the MEF Global Marketing Committee, Chairs the Mobile Backhaul Focus Group, and is an inaugural member of the Marketing Leadership Council. In his current role at Telco Systems, a leading provider of innovative, multi-service edge solutions, Rami oversees technology, strategy, and business development for the SDN, NFV, Carrier Ethernet, and IP/MPLS, product lines. Previously, Rami held various senior level positions in engineering, architecture, product strategy, and business development at DragonWave, Axerra Networks, Carrier Access, and Paragon Networks. Rami holds an MS in Computer Science and an MS in Electrical Engineering from the University of New Haven.

ORCHESTRATION SESSION
14.00
MEF's Lifecycle Service Orchestration: Inter-Domain Orchestration delivering Dynamic Third Network Services
Presenting MEF's view of the orchestration of services and service components across all internal and external domains from one or more providers.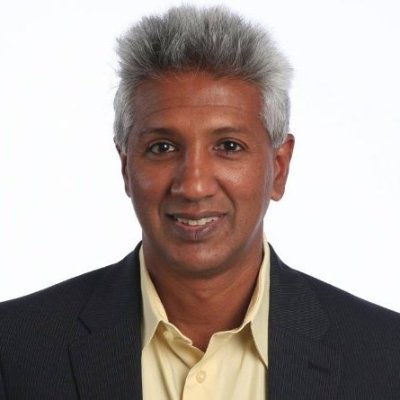 Pascal Menezes,
CTO,
MEF
Pascal serves as CTO and Advisory Director for MEF and is a former Principal at Microsoft Skype for Business Global Carrier Group. Pascal is a proven technology thought leader, sales evangelist, product manager and seasoned IP architect with decades of experience in internetworking, next-generation information systems, and communication architectures. As the founder of TSCM Technology he is focused on the building of cloud scale architectures and real-time media networks using Software Defined Networks (SDN), Network Function Virtualization (NFV) and Lifecycle Service Orchestration (LSO). As one of the leading industry experts in Unified Communication (UC) and SDN he is a UCStrategies Expert, pioneer of Unified Communications (UC and Software Defined Networks (SDN), Chair of UC SDN Task Group at International Multimedia Telecommunication Consortium (IMTC), Vice-Chair of Open Network Foundation (ONF) NBI Working Group and Co-Founder and former Vice-Chair of Wi-Fi Alliance Task Group Mobile Multimedia Over Wi-Fi. Pascal has done five startups with multiple successes, has received numerous industry awards and has presented extensively in numerous events globally . Pascal holds 4 patents with 25 additional patents pending and has co-authored many standards in the IETF, MEF, IMTC and Broadband Forum (MPLS).
14.15
OpenECOMP - An Open Source Platform to Management and Orchestration
ECOMP has been used within AT&T in production for over 2 years and more recently is being open sourced with the help of the Linux Foundation. Providing an introduction to ECOMP highlighting how you can get involved in the ECOMP community.


Oliver Spatscheck,
AT&T
Fellow, Director Inventive Science
Oliver Spatscheck received his Ph.D. from the University of Arizona in 1999 at which point he joined AT&T Labs. He was named AT&T fellow in 2013, holds over 100 patents, co-authored a book on Web Caching and Content Distribution and published over 75 articles. He was also the co-inventor of such systems as GS-Tool, IDNS and ARO which are used within and outside of AT&T. In his current role he is supporting AT&T's open source ECOMP efforts. He can be reached at spatsch(at)research.att.com and his home page is http://www.spatscheck.com/oliver.
14.35
Leveraging AT&T's ECOMP Open Source to Accelerate NFV Transformation
ECOMP (Enhanced Control, Orchestration, Management and Policy), invented by AT&T and co-created with Amdocs, is the industry's most extensive NFV/SDN open source project. Sharing experience of deploying open source use cases and how to leverage lessons learned when designing, deploying and monitoring virtual network services.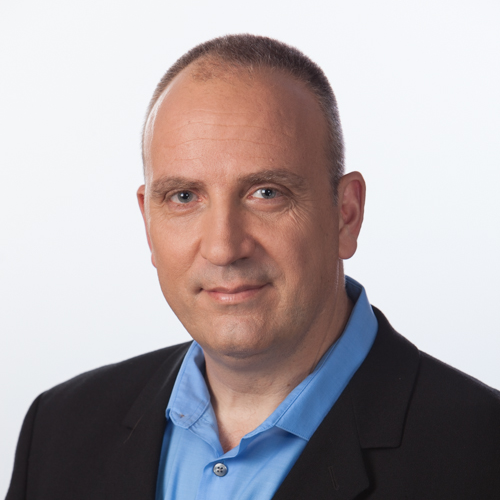 Dr. Eyal Felstaine,
Vice President, Head of
Amdocs
NFV Orchestration Group
Dr. Eyal Felstaine heads the ECOMP co-creation collaboration with AT&T around their software-centric Domain 2.0 vision of achieving 75% virtualization in their network by 2020. Eyal has spearheaded the establishment of the NFV Unit in Amdocs since its inception.
14.55
Virtual CPE Reality
Comparing and contrasting managing physical equipment with orchestrating virtualized entities. Architecture, implementation, and operational aspects are discussed, zooming in on recent market experience with vCPE solutions.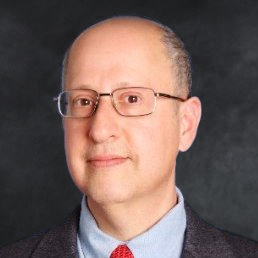 Yaakov Stein,
Chief Technology Officer,
RAD
Yaakov (Jonathan) Stein obtained his BSc (1977), MSc (1979) and PhD (1989) degrees in theoretical physics from the Hebrew University of Jerusalem. From 1980 to 1989 Dr. Stein worked as a research scientist for the Israel Ministry of Defense, and received the Israel Defense Award, Israel's highest award for defense-related research. He was employed by Comverse Technology from 1989 to 1998, first as Neural Network Applications Team Leader in Tel Aviv, and then as DSP and Advanced Technology Manager, stationed in New York. Between 1995 and 1998 he served as Adjunct Professor of Computer Science at Polytechnic University, New York and has served in a similar capacity at Tel Aviv University since 1998. In 1999 he was named Chief Scientist at RAD and became the company's Chief Technology Officer in 2011. Dr. Stein has authored numerous academic papers, standardization contributions and patent applications. He has chaired and given invited lectures at international conferences and is an active participant in several telecommunication industry standardization forums. He has coauthored and contributed many IETF RFCs, ITU-T Recommendations and MPLS Forum (now Broadband Forum) Implementation Agreements. He presently co-chairs the IETF's Timing over IP Connection and Transfer of Clock (TICTOC) working group. His book, Digital Signal Processing - A Computer Science Perspective, was published by John Wiley and Sons in 2000.
15.15
Virtualizing Carrier Networks
Showing how the NFV market has truly "crossed the chasm", with Service Providers now deploying the latest Intel processors into their networks. Explaining how it is helping to optimise Virtual Network Functions with Infrastructure hardware, and developing standardised Management Orchestration through Open Source software.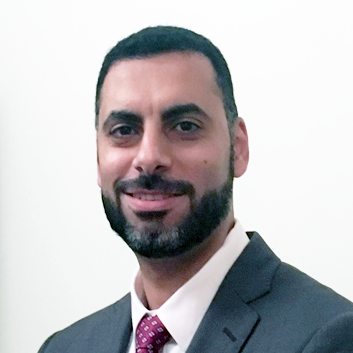 Ahmed Ibrahim,
Telco Technical Sales Director,
Intel
Ahmed has 17 years of experience in telco, communication & IT industry. He joined Intel in September 2015 as the Telco Technical Sales Director covering MEA. His mission is to accelerate the adoption of emerging technologies within service providers focusing on SDN/NFV, 5G and IoT. Previous to Joining Intel Ahmed has spent the last decade working within various multinational companies in the telecom sector. He spent 8 years working as a Senior Solutions Architect for Service Providers at Cisco, where he was responsible for designing state of the art networks and working closely with them to define the different services that they can offer to the market. Prior to that he worked for Nortel where he was responsible for Nortel VoIP & Contact Center products. Earlier in his career he was with 3COM as a Network Consultant covering MENA. Ahmed holds a B.S. In Electronics & Communications from Cairo University
15.35
Open Source Orchestration: Status Update after One Year
Sharing insight on why open source orchestration gained momentum in the industry, major industry players' view on this topic and future development of open source orchestration.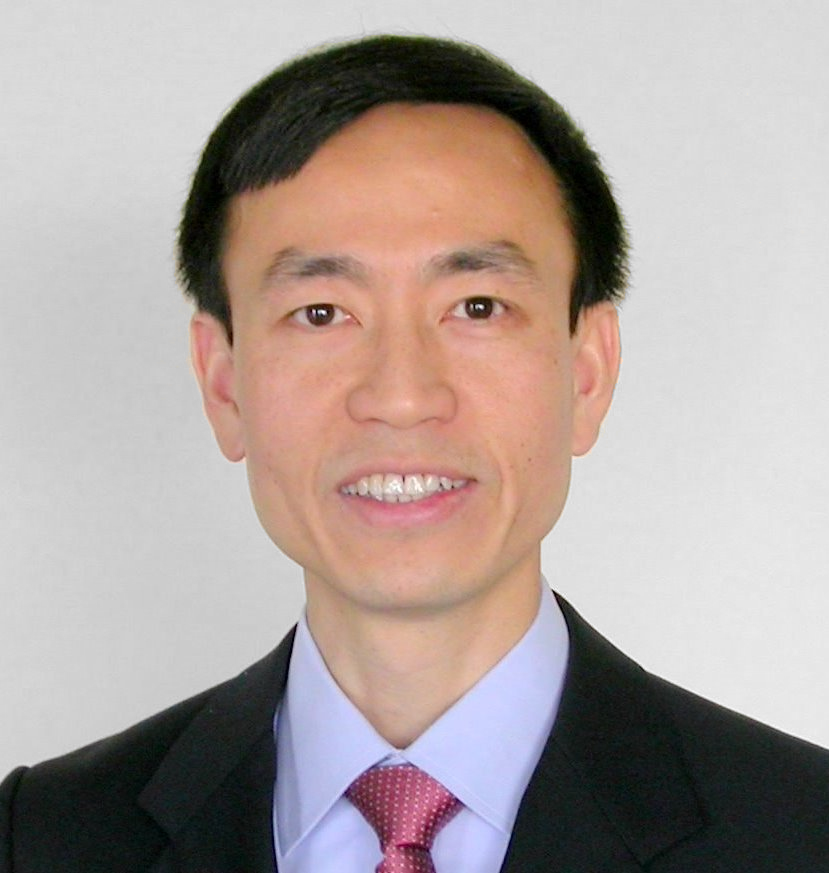 XiPeng Xiao,
CTO Office,
Huawei West Europe
Dr. XiPeng Xiao is Head of CTO Office for Huawei West Europe. Prior to Huawei, he spent many years in Silicon Valley and served as Marketing Director at Riverstone
15.55
Multi-Domain Service Orchestration
Discussing case studies demonstrating economical values Multi-Domain Service Orchestration (MDSO) WAN Automation agile delivery of Wave, Ethernet and IP VPN connectivity services and evolution to virtualized value-added services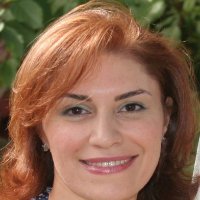 Niloufar Tayebi,
Senior Advisor Global Industry Marketing,
Ciena
Niloufar Tayebi is a Senior Advisor, Global Carriers Consulting at Ciena. She specializes in managed services and is adept in services strategies, enterprise and wholesale market analysis and business case modeling. Niloufar has more than 20 years of experience in the telecommunications starting her career as a network architecture, has held leading roles in 4G wireless networking and carrier core product marketing and planning. In her role in Ciena she is responsible as a global consultant for helping service providers to create new services and drive new business models leveraging Software Defined Networking (SDN) and Network Function Virtualization (NFV) with Ciena's Blue Planet network virtualization, orchestration, and management software. Niloufar holds a Master's degree in Electrical Engineering from University of Ottawa, Canada. She lives in Ottawa, Ontario.
16.15
End to end Orchestration
Describing how to migrate existing services in brownfield physical networks to hybrid (physical and virtual) environments, which opens up for a radically different and more agile product development cadence.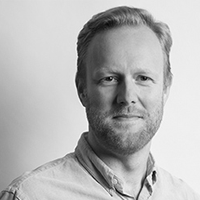 Carl Moberg,
Technology Director, NFV,
Cisco
Carl is part of the Tail-f team in Cisco's NFV Business Unit. He focuses on orchestration of current and virtualized networks working with large customers, standards and strategic product development. Carl is also a key contributor to many of the standards organizations including IETF, ETSI NFV, Cablelabs, ONF and MEF.
16.35
Zero Touch Network @Scale
Reviewing work done by Google in building and operating of biggest and baddest of networks with Zero Touch. Innovations in the areas of Network Modeling and common configurations through OpenConfig paved the way to enable programmable networks with minimal to no human involvement. Insight into various architectural aspects of automation.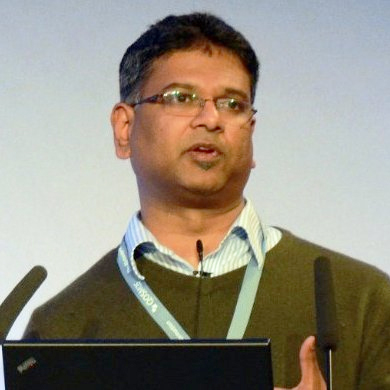 Sam Aldrin,
Network Architect,
Google Network Operations
Sam Aldrin works as Network Architect @Google Network Operations. He is involved in architecting and operating of Google DC networks in order to meet the ever growing demands of Network Capacity and Bandwidth. He is also co-chair of Network Virtualization Overlay over Layer 3 Working Group at IETF. Prior to Google, worked as Principal Engineer at Huawei Technologies and Technical Leader at Cisco Systems, developing various networking technologies. Author of various RFC's and drafts in the area of Routing Protocols within IETF. Frequent speaker various networking conferences and forums related to SDN, NFV and other networking technologies.
16.55
Coffee Break / Exhibition
/ Interop Event

Modelisation & Containers SESSION
17.25
What is a VNF Descriptor Really?
Clarifying the state-of-the-art in VNF descriptors, and talking about a set of detailed guidelines developed based on ETSI specifications where available and adopting de-facto standard open technologies.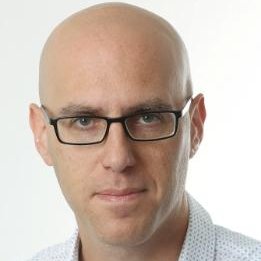 Asaf Peled,
CloudBand Network Director PLM Head,
Nokia
Asaf is a seasoned engineering professional focusing on Networking and Cloud architecture, with over 15 years of experience in the Telecommunications market, having held various positions at different Telco equipment vendors. Asaf leads the product management team for Nokia's CloudBand Network Director, which addresses the NFVO piece in the MANO puzzle.
17.45
Using Containers for NFV
With their high packing density, rapid start up times, portability and rapid application development, containers are fast becoming the norm within the data center world. However, many of the promised benefits of containers – low resource usage and fast spin up times – can be negated by the complexity of the network function itself.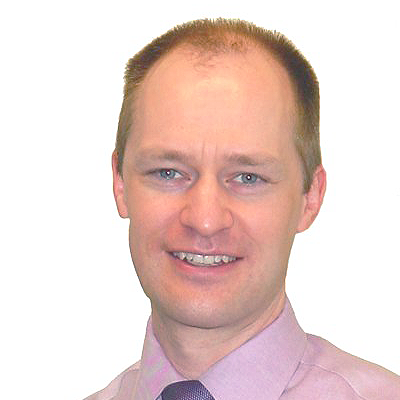 Peter Willis,
Chief Researcher, Converged Networks,
BT Research & Innovation
Peter is researching the future of networks covering everything from photonics to network applications. He has been researching and developing Network Functions Virtualisation since 2011, he published the first carrier testing results in June 2012 and is co-inventor of the term "NFV". Peter is currently leading BT's research to improve NFV technology and address the challenges of down streaming it into BT's services. Peter previously worked on the development of PBB-TE, BT's 21st Century Network Architecture and BT's Internet service.
18.05
Lightweight 4-over-6 with OSS Snabb and Juniper vMX in Docker Containers
Walking through the development and deployment of a carrier class, highly scalable, IPv4 address exhaustion solution using the RFC 7596 'lightweight 4-over-6' Virtual Network Function (VNF) Lightweight Address Family Transition Router (lwAFTR). Packaged in a Docker Container, the solution relies on Snabb, a high performance open source data plane, and the Juniper Networks vMX virtual router for the control (OSPF, BGP) and management plane (Netconf/YANG/CLI).
Co-authors: Ian Farrer, Senior Network Architect, DT and Andy Wingo, Software Engineer, Igalia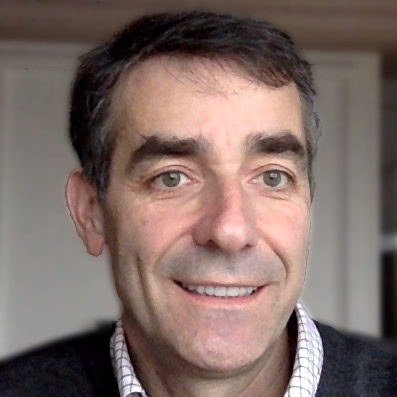 Marcel Wiget,
Product Manager,
Juniper Networks
Marcel Wiget is a Product Manager at Juniper Networks for Automation based in Switzerland, joining the company in 2009 as a systems engineer for network service providers. Networking and Automation based on IETF standards and open source tools have always been at the center of his professional carrier, starting as a UNIX administrator and software developer. In his spare time, he likes to work on open source projects like Snabb and uses Docker Containers extensively.
18.25
SDN Based Container Networking
Covering integration of Kubernetes with Opendaylight SDN Controller and discussing models to manage Kubernetes network model, docker network model (CNM), integration with framework like Kuryr and relevance to NFVi layer.
Co-authors: Prem Sankar, Fasella K, Ericsson


Rihab Banday,
Ericsson
Rihab is working as a Systems Designer in the field of cloud and SDN technologies at Ericsson Eurolabs, Germany.
18.45


19.30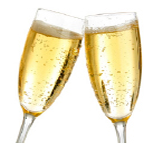 End of
Conference
Day One
Welcome
Cocktail