Tues
day
21 March
2017
| ETSI Tutorial | Tracks 1 + 2
Registration and

welcome

coffee from 07.00. Level 0 (Scene)
Conference Room: Level 0 (Scene AB)
Beginning of the Tutorial 09.00
Exhibition open from 09.00 to 19.00. Level 0 (Scene)
Seated Lunch 12.30. Level 3 (Lofts)
End of the Tutorial: 17.00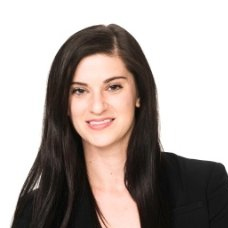 Chairwoman
Kaela Loffler,
Open Source MANO Marketing Team,

ETSI,
Director, Marketing & Industry Alliances,
Netrounds
Kaela is the Director of Marketing and Industry Alliances for Netrounds and is responsible for driving engaging external communications and branding strategies, as well as translating market expectations to sales engagement support. Prior to Netrounds, Kaela held roles within business development, marketing, and program management, focusing on OEM and technology alliances. Kaela holds a Master of Business Management degree from the University of British Columbia in Canada.
09.00
MEC Works Description
MEC representatives to deliver presentations on:
MEC use cases and requirements
MEC architecture and APIs
MEC integration with NFV

Led by
Nurit Sprecher,

Principle Architect,

Nokia
10.00
Coffee Break / Exhibition
/ Interop Event
10.30
ETSI NFV-focused
ETSI representatives to deliver presentations on:
NFV recent publications
NFV PoC reports
Recent NFV ISG results
NFV Plugtests overview and results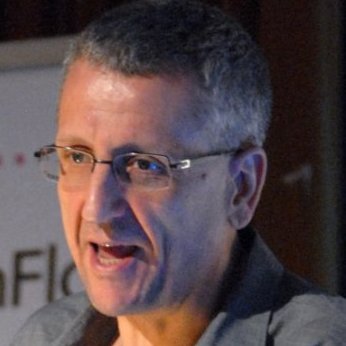 Led by
Diego R. Lopez,
Chair of ETSI NFV ISG, Co-chair of IRTF's NFVRG,
Senior Technology Expert,
Telefonica I+D
Since October 2011 Diego R. Lopez is in charge of Technology Exploration at the Global CTO Unit, within Telefónica I+D. His responsibilities are related to the definition and coordination of research projects in the areas of new networking technologies and network infrastructures. He is directly involved in activities related to network virtualization, core optimization, AAA, traffic analysis, and infrastructure security. He is actively participating in the ETSI ISG on Network Function Virtualisation (NFV), chairing its Technical Steering Committee. He is acting as representative of Telefónica in bodies related to network technologies, like the ONF and the BBF, and contributing to several working groups inside IETF.Diego have been appointed by the European Commission as member of the High Level Expert Group on Scientific Data e-Infrastructures (HLEG-SDI). He received his MS from the University of Granada in 1985, and his PhD degree from the University of Seville in 2001. Since 1985 he have worked for several private and public organisations, developing and deploying communication services. From 2000 to 2011 he was responsible for the Middleware Area of RedIRIS, the Spanish National Research and Educational Network. As part of these tasks he actively participate in national and international working groups and projects, and he have collaborated in several versions of the e-Infrastructure Reflection Group White Paper, under the auspices of the EU Presidency, in areas related to security and digital identity services. His current areas of interest are network middleware and network intelligence, virtualization of network architectures, control and signaling protocols, infrastructural and mediation service, and new network architectures and services Specialities: NFV and Software Networks. Internet middleware. Federated architectures. Directories (LDAP). Identity management systems: SAML, OpenID, OAuth. PKI. Internet security. RESTful services. RDF. SDN: OpenFlow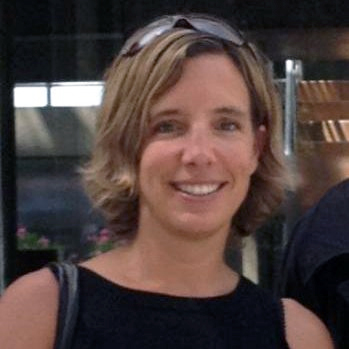 Silvia Almagia,
Technical Expert,
ETSI
Silvia joined ETSI in 2012 as a Technical Expert in the Centre for Testing and Interoperability. Her current activities include providing technical management and testing expertise in the areas of open source, interoperability testing and proofs of concept (PoC). Among others, she is in charge of the NFV Plugtests program, the Open Source MANO project (ETSI OSM) and the NFV PoC Framework. Prior to this position, Silvia was Lead Member of the Technical Staff at Ulticom, where she was responsible for the design and development of software based carrier grade solutions enabling 3G and 4G services. Before that, she worked in the domain of Operations Support Systems (OSS) and Network Management for HP and Thales.
11.30
ETSI NGP ISG
NGP ISG Overview
Use Cases and Scenarios
Self-Organized Networks
ID-Oriented Networking for Mobility
New Routing Architectures and Mechanisms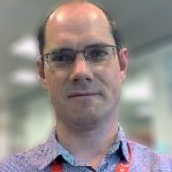 Led by
Kevin Smith,
Chair,
ETSI NGP ISG

Senior Technology Strategist,
Vodafone Group R&D
Kevin has been working with Mobile Internet technologies at Vodafone since 2000, moving through WAP to 5G research, and currently chairs the ETSI 'Next Generation Protocols' group. This group questions the ability of existing Internet protocols to meet the predicted surge in connections, mobility and throughput – accompanied by demands for ultra-low latency – expected within the next ten years; and aims to provide stimulus and recommendations towards SDOs to start developing solutions.

and
Sheng Jiang,
Principal Engineer of the Network Technology Laboratory,

Huawei Technologies
Dr. Sheng JIANG, Principal Engineer of the Network Technology Laboratory, Huawei Technologies; in charge of standardization works in the Network Technology Laboratory. He received his Ph.D. degree in Computer Science from University College London 2005. He joined Huawei Technologies 2007, is now mainly working on Intelligence-Defined Network, Autonomic Network research and standardization. He is active in IETF, IRTF, and ETSI. He is the rapporteur for WI2 (Self-Organizing Control and Management Planes) & WI6 (Intelligence-Defined Network) in ETSI/NGP ISG, and currently chairing IETF ANIMA WG (Autonomic Networking Integrated Model and Approach). He has currently published 24 RFCs, and holding 7 IETF working group drafts.

ETSI Open Source MANO

(OSM)

community
SESSION
14.00
OSM Overview
Introduction to the OSM Community
OSM Architectural Principles
OSM Release TWO
OSM Remote Labs Network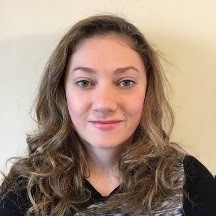 Led by
Vanessa Little,
VMware, OSM TSC
Member
With over 25 years' experience in various roles in network and system architecture, mobile video system architecture and governance in both telco and retail sectors, Van has developed a diverse toolset. Having worked as everything from UNIX sysadmin to Chief Technical Officer with a number of leadership roles in between, Van has contributed to technologies from mobile, enterprise data centre, multi-national networks and beyond. Now at VMware as the Sr. Manager - Global NFV Ecosystem Architecture Van is focused on leading integrated architectures that integrate all of the NFV partners across the globe in useful NFV solutions that solve for specific problems. This role has her speaking at conferences around the world, and spreading the word about the strength of the NFV Ecosystem.
15.00
Coffee Break / Exhibition
/ Interop Event
15.30
OSM Demo 1
DevOps in Service Chains and 5G Network Slices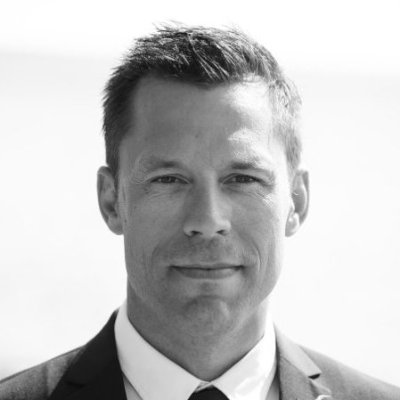 Led by
Marcus Friman,
Head of Engineering, Co-founder,
Netrounds
Marcus co-founded Netrounds in 2007 and has succeeded in leading the company forward in a number of managerial, product management and R&D positions. Today, Marcus leads the strategy and development of the Netrounds product as Head of Engineering and is focused on developing solutions to assist network operators throughout their telco transformation journey. Prior to co-founding Netrounds, Marcus held positions as part of both the R&D and management teams at TeliaSonera and Telia Research. He is a Certified Ethernet Professional (MEF) and holds a Master of Science in Electrical Engineering from Luleå University of Technology in Sweden.
Participating Companies:
Telenor
Arctos Labs
Cisco
Intel
Netrounds
RIFT.io
Highlights:
Assured network quality and dynamic control of virtual services and 5G network slices
NFV MANO for advanced orchestration of virtual test agents as part of network service design (NSD) for full service life cycle SLA assurance
Automation of active testing through DevOps approaches to network management during 5G network slice deployment
16.15
OSM Demo 2
Towards an Efficient Data Plane Processing (ETSI NFV PoC#43)

Led by
Jokin Garay,
Managing Director, Co-founder,
Keynetic Technologies
Jokin Garay is the co-founder and Managing Director of Keynetic. After a successful career of almost 10 years in Accenture, a global consulting company, leading System Integration and Technology projects, Jokin went back to the University to pursue a PhD in network virtualization and security, while participating in FP7 research projects and with a strong focus on demoing novel ideas in SDN and NFV. Since 2016, he devotes his time to Keynetic, a start-up oriented to 5G-native security solutions.
Participating Companies:
Telefonica
Hewlett Packard Enterprise
Keynetic Technologies
University of the Basque Country (UPV/EHU)
Highlights:
Separation of VNF into stateful network function and stateless data path processing components.
Improvement of VNF data processing efficiency while minimizing the overall usage of NFVI resources.
Identity-based network access control to network services and network slices based on dynamic access rights and white-listing model