Thur
sday
23 March
2017
|
Conference
Day 2 | Track 1
Welcome coffee from 07.30. Level 0 (Scene)
Conference Room: Level -1 (Forum)
Beginning of the Conference 08.30
Exhibition open from 08.00 to 19.30. Level 0 (Scene)
Seated Lunch 12.30. Level 3 (Lofts)
End of conference: 18.50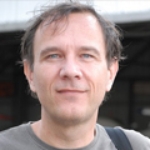 MORNING CHAIRMAN
Eric Vyncke
,
Distinguished Engineer,
Cisco

SEGMENT ROUTING
SESSION
08.30
Introducing Segment Routing into Existing RSVP-TE Networks
Giving details on what are the requirements for SR and RSVP-TE to co-exist and providing recommendations on building a more robust network to meet the Service SLAs, be it with SR or RSVP.
Co-author: Harish Sitaraman, Senior Staff Engineer, Juniper Netwoks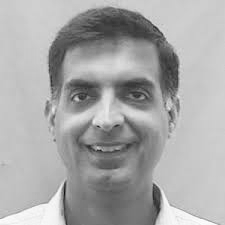 Aman Kapoor,

Senior Product Manager,

Juniper Networks
08.50
Maximum SID Depth in SR Networks
The critical role of Maximum SID Depth (MSD) hardware limitations in Segment Routing ecosystem and how to work around those.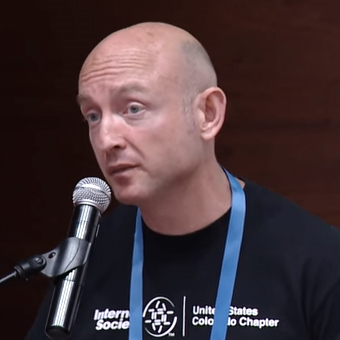 Jeff Tantsura
,
VP Network Architecture,
Futurewei, Future Netwoks
Jeff Tantsura has been in the networking space for 20+ years and has authored/contributed to many RFC's and patents. He is the chair of IETF Routing Working Group, chartered to work on new Network Architectures and Technologies, including protocol independent YANG models and Next Gen Data Center Routing protocols. Jeff also serves the Internet Architecture Board (IAB). His has been focusing on 5G transport and integration with radio, IoT, MEC and Next Gen DC Networking.
09.10
Segment Routing for Datacenter Interconnect at Scale
Describing the use of segment routing as part of an SDN solution to manage inter-datacenter bandwidth and services. Describing the overall architecture, how SR helps to simplify the architecture, deployment challenges, and operational experiences.
Co-author: Mohan Nanduri, Network Architect, Microsoft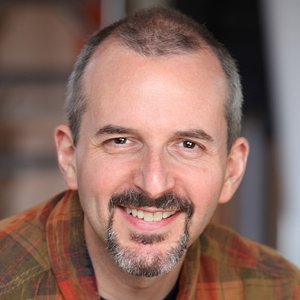 Paul Mattes,
Senior Software Engineer,
Microsoft
Paul Mattes has over 30 years' experience in computer networking, spanning a range of technologies and scale. He has worked in many aspects of distributed computing, including distributed operating systems, supercomputer networking, storage networks and routing protocols, from patching device drivers to designing cloud-based SDN services. He is currently working on Segment Routing-based SDN at Microsoft.
09.30
Deployment Experience and Technology Update
Giving an update on the significant deployment experience across Web/OTT, SP and Large Enterprise, spanning DC, metro and WAN. We will describe new SR technology together with their deployment use-cases.


Clarence Filsfils,
Cisco Fellow
Clarence Filsfils, a Cisco Systems Fellow, has a 20-year expertise leading innovation, productization, marketing and deployment for Cisco Systems. Trusted and respected by key decision makers across major WEB/OTT, SP's and large Enterprises, Clarence enjoys working with these operators to listen to their needs and requirements, and then get things done from product design to deployment. He invented the Segment Routing Technology (over 40 patents) and is leading its productization, marketing and deployment at record execution speed. For this contribution, he received the Pioneer Award - Cisco's most prestigious award honoring innovative engineering. The award celebrates engineering contribution that brings growth in new markets, redefines current markets, and provides game-changing improvements to engineering productivity. Previously, Clarence invented and led the Fast Routing Convergence Technology (over 30 patents) and was the lead designer for Cisco System's QoS (20 patents) and large-scale IP/MPLS deployments. Clarence is a regular speaker at leading industry conferences. He holds over 130 patents and is a prolific writer, either in academic circle (Sigcomm 2015), or standard (8 RFC's, 20 drafts on standard's track) or books. Clarence holds a Masters in Management from Solvay Business School and a Masters of Engineering in Computer Science from the University of Liege.
10.00
Coffee Break / Exhibition

/ Interop Event
10.30
CO/DC Network Transformation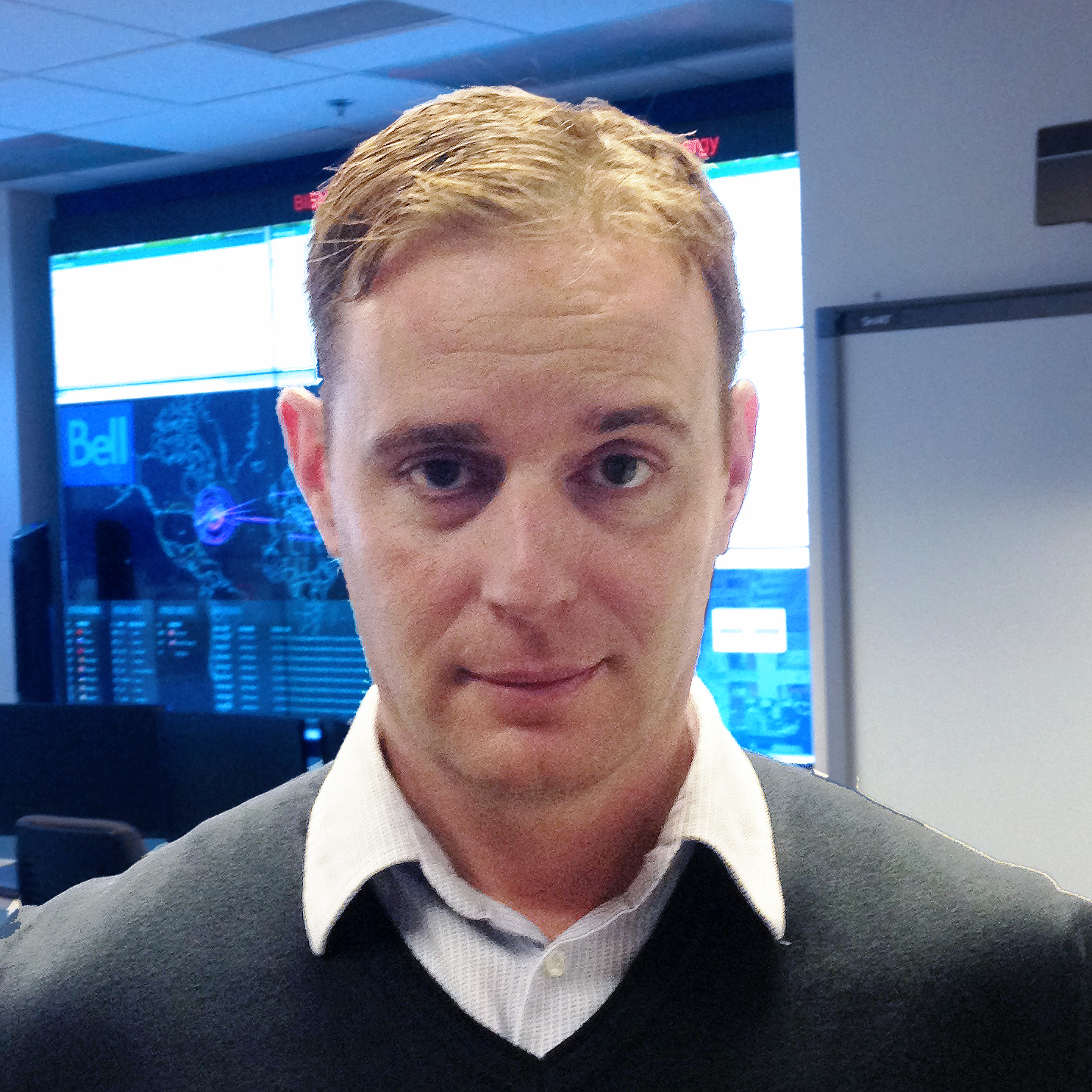 Daniel Voyer,
Technical Fellow

and Lead Architect for Networking and Data Center

,
Bell Canada
Dan Voyer leverages 20 years in the telecommunication industry. He is currently technical fellow and lead architect for networking and data center at Bell Canada. His role involves research and development that solve networking challenges and promotes innovative architecture strategies. He is active within IETF in various working groups.

IPv6 round table
11.00
IPv6 Centric Networking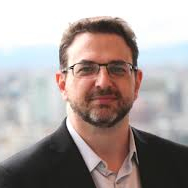 Introduction by

Mark Townsley,

Cisco Fellow
11.15
Leveraging IPv6 from "Glass to Glass"
CGIE uses IPv6 to connect video and the network in order to enable intelligent and efficient use of the network from the glass of the camera to the glass of the screen. This creates a path for video delivery to exploit new IPv6 features like segment routing.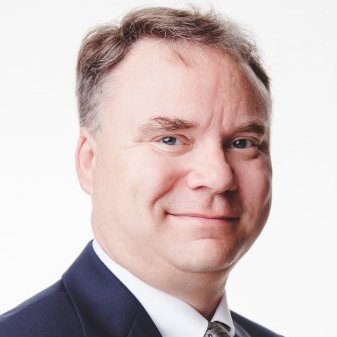 Glenn Deen,

Director of Networking
and Distribution Technology
,

NBCUniversal
11.30
Content/routing Convergence Research at Charter
To date, CDNs have largely been deployed as overlay systems exploiting DNS or redirects to guide clients to the best cache. While this has served the industry to provide the scaling and availability customers expect as IP video delivery becomes the norm, IP video delivery systems will need to adapt and integrate into the network rather than simply riding on top of it.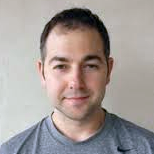 Jamie Panagos,
Senior Director of Video Operations,

Charter Communications
11.45
How to Provide Network Connectivity for all Things
Dual-stack doesn't cut it anymore for connecting things to the network and we want to get rid of all the IPv4 baggage as we want to move faster. Therefore IPv6 is the right solution at hand.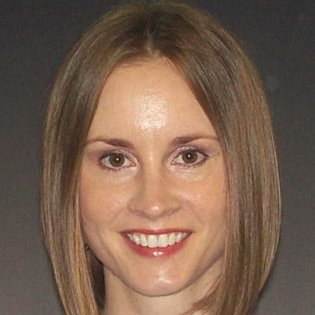 Veronika McKillop,

Network Architect
,

Microsoft

IPv6 PANEL
12.00
IoT + Containers + Content = scaling the Internet to Trillions of Objects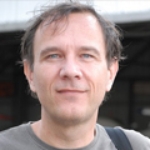 Moderator
Eric Vyncke
,
Distinguished Engineer,

Cisco

Participants
Jamie Panagos,
Senior Director of Video Operations,
Charter Communications
Glenn Deen,
Director of Networking and Distribution Technology,
NBCUniversal
Marcus Keane,
Network Architect,
Microsoft IT
Mark Townsley,
Cisco Fellow
Satoru Matsushima,
Deputy General Manager,
Softbank
Telecom
12.30
Seated Lunch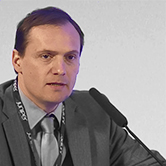 AFTERNOON CHAIRMAN
Jean-Marc Uzé,

Chief Architect EMEA,

Juniper Networks

MPLS & EVPN SESSION
14.00
The Expanding MPLS Instruction Set
A widely held view is that MPLS labels are identifiers, indicating an equivalent IP Address, a VPN, a Pseudowire or intermediate node. This view limits the capability of the technology by failing to properly consider labels as instructions for later execution on the packet. The IETF work on synonymous labels is an example of expanding the instruction scope of MPLS labels.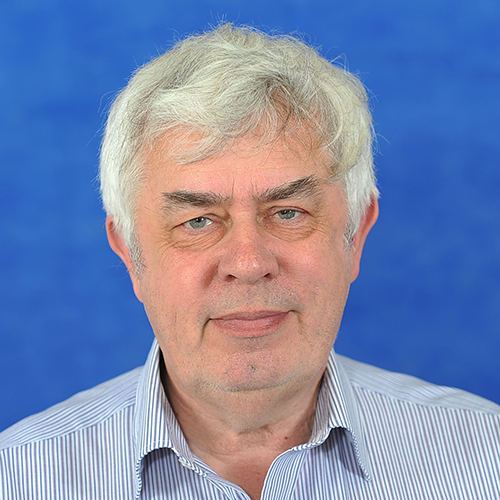 Dr Stewart Bryant,
Senior MPLS/Routing Expert,

IP Standards and Research,

Huawei

Technologies Ltd.
Stewart Bryant is a distinguished engineer with an international reputation for the invention, specification and standardization of new telecommunications technologies, with special focus on novel Internet technologies. Stewart is well known for his work on, Pseudowires, IP Fast Re-route, IPFIX, MPLS-TP, and MPLS-OAM. Stewart has also contributed to the design of fast-forwarding hardware, digital television designs and the design of IEEE1588. Stewart has filed over 80 Patents and is an author of 34 RFCs. Stewart is an MBA with outstanding technical breadth and depth in many technologies who has held a number of leadership positions in technical standards and voluntary organizations, including being a former IETF Routing Area Director. Stewart works for the Research and Standards Group in Huawei's IP Division. In addition to his current work in the IETF work on MPLS and chairing the PALS Working Group, Stewart is working on a number of problems associated with 5G backhaul networks.
14.20
Key Benefits and Use Cases for DC
Going over EVPN as a technology and covering the key benefits and uses cases for the data centers, DC interconnect and Carrier's networks. Explaining how EVPN can be leveraged for L2 and L3 Services and in the context of MPLS, VXLAN or PBB data planes. Showing the different applications of Integrated Routing and Bridging for IRB.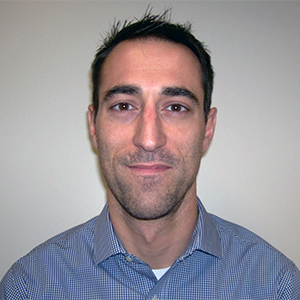 Patrice Brissette,
Principal Engineer,
Cisco
Patrice Brissette, Principal Engineer and Architect for Service Provider L2 and EVPN Technologies. Patrice Brissette leverages 20 years R&D in the telecommunication industry. He is currently Principal Engineer at Cisco involved in current and future L2 / EVPN solutions and architectures working with large customers, standards and strategic product development. Patrice is also active within IETF and other standards organizations.
14.40
EVPN - Seamless Next Generation Transport for Cloud, 5G and IoT
Based upon a range of use-case scenarios describing business logic and simplicity of EVPN deployment for Cloud private, public and hybrid Data-Centers, for 5G & vEPC solutions and for the hyper-scaling of IoT service offerings.

Gilles Geerts,
Consulting Engineer,
Nokia
Gilles Geerts is Consulting Engineer in the Network Solutions and Consulting team at Nokia, EMEA region. In this role, he provides design guidelines based upon best practices and customer requirements with a special focus on IP/MPLS architectures and next-gen Business Services. For this, he interworks with Nokia technical sales as well as technical experts in leading EMEA service providers. Currently based in Antwerp, Belgium, Gilles has more than 17 years of experience working on Enterprise and Provider IP/MPLS networks throughout the world. He has been part of the Nokia¹s IP Division for the last 13 years in a consulting and new product introduction role. He holds Nokia SRA (#28) certificate and has a master degree in electro-mechanics.
15.00
EVPN for DC Fabric & DCI
Describing how EVPN improves things and technical details of designing DCI using EVPN (including Route Type 5) . A lot of technology combinations are possible, both with or without EVPN. For example, data centers can implement technologies like Spanning tree, traditional VLANs, VXLAN, MPLS, proprietary technologies etc.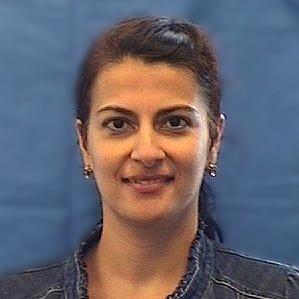 Disha Chopra,

Product Line Manager,

Juniper Network
15.20
The Marriage of Flex Ethernet to MPLS
Flexible Ethernet (aka FlexE) is an emergent technology that is expected to be rapidly adopted by next-generation IP/MPLS networks. The core or essential value of FlexE is that it is capable of providing end-to-end connections in an Ethernet network, where each connection serves as a dedicated data path with low latency, deterministic performance, and guaranteed bandwidth for a user or application along with total data separation for privacy and security.

Dean Cheng,
Principal Architect,

IP & SDN Standards Group,
Futurewei Technologies Inc.
Dean Cheng is currently a principle engineer at Futurewei (Huawei U.S.A) Technologies located in Santa Clara California U.S.A. working in varies research and development projects in IP technology area. Dean has been working in networking industry with senior engineer and architect position for over 30 years with strong experiences in IP technology, routing, MPLS, IPv6, SDN, NFV, and networking and system in general. Dean is active in standards work at ONF, Broadband Forum, ITU-T and IETF, and working as a contributor and editor on numerous documents with a number of publications.
15.40
Coffee Break / Exhibition
/ Interop Event

SDN WAN SESSION
16.10
Leveraging High-frequency Analytics in a WAN SDN Controller
Discussing how high-frequency analytics allow a controller to have a quasi real-time view of traffic conditions. Describing schemes whereby the controller can instantiate changes in the network accordingly, and discussing associated extensions to the Path Computation Element Protocol (PCEP). Talking about real-world deployments in which these mechanisms are used, and the benefits they bring.
Co-author: Phil Bedard, Cox

Julian Lucek,
Distinguished Systems Engineer,
Juniper Networks
Julian Lucek is a Distinguished Systems Engineer at Juniper Networks, where he has been working with many operators on the design and evolution of their networks. Before joining Juniper Networks in 1999, he worked at BT for several years, at first in the Photonics Research Department and later in the data transport and routing area. During this time he gained a PhD in ultrahigh-speed optical transmission and processing from Cambridge University. He is the holder of several patents in the area of communications technology. He has a Master's degree in Physics from Cambridge University and holds Juniper Networks Certified Internet Expert (JNCIE) certification number 21. He is co-author of the book "MPLS-Enabled Applications: Emerging Developments and New Technologies", by Ina Minei and Julian Lucek. This book is now in its third edition.
16.30
Optimizing Transport SDN Networks and Beyond
Alongside the proliferation of SDN-enabled networks, the increasing diversity of new services such as SD-WAN and vCPE is driving the need to tie disparate elements together in order to visualize the entire network from end to end with service-specific network slices. Discussing a new networking approach, including architectural and process requirements, that breaks down silos and delivers significant benefits as a result.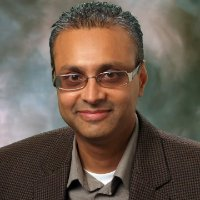 Bipin Mistry,
Vice President of Product Management,
Netcracker
Bipin Mistry is the Vice President of Product Management for NEC/Netcracker's SDN/NFV Business Unit. Bipin's primary focus is on developing solutions and architectures specifically mapped to SDN/NFV and Orchestration. He has over 28 years of industry experience from working in areas such as security, software architectures, mobile and core networking technologies, product management, marketing, engineering and sales. Prior to joining Netcracker, Bipin was the Vice President of Product Management for a security startup focused on DDoS analysis and mitigation. Bipin has also held architectural and management roles at Juniper Networks (Chief Mobile Architect) and Cisco Systems (Chief Architect of the Service Provider Division).
16.50
Engineering Traffic Flows in a Hybrid OpenFlow-based Carrier Environment
Discussing how per-flow control using a hybrid OpenFlow implementation can complement traditional IP/MPLS in the WAN to create solutions that retain MPLS's ability to scale while introducing new opportunities to optimize the carrier network by using per flow-based protocols and mechanisms.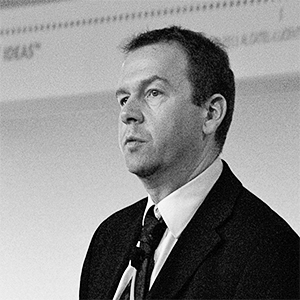 Matthew Bocci,
Director, Technology and Standards,
Nokia
Matthew Bocci is Director of Technology and Standards with the Service Router product management team at Nokia, specialising in MPLS, pseudowire and OpenFlow technologies. He is co-chair of the IETF Network Virtualisation Overlays (NVO3) working group, and has been a regular contributor to the IETF for many years. He is a co-author of a number of publications and IETF drafts and RFCs on MPLS-based converged networks, as well as a regular speaker at industry conferences. Previously, Matthew provided advanced technical consulting in traffic management, signaling and network performance with Newbridge Networks. He holds a PhD in ATM network modeling from Queen Mary & Westfield College, London.
17.10
Generic OAM for SDN and NFV
Presenting Generic OAM framework (GOAM), which can satisfy for all kinds of different services. With this generic framework, we can take different action towards different services, cover different scenarios, and detect/differentiate different layer flexibly to do OAM packet construction and sniffer.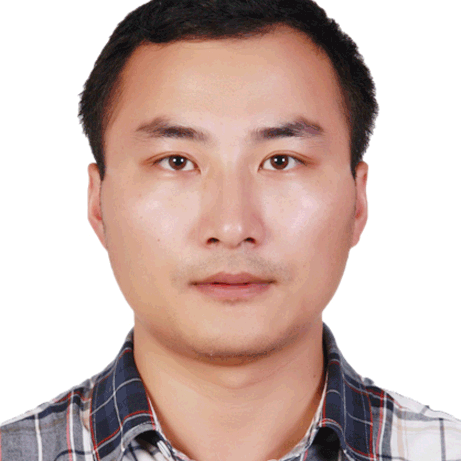 Zhou Jun,
Research Engineer,

Network Research Department,
Huawei
Zhou Jun is a senior research engineer from network product line of HUAWEI. He has more than 10 years working experience in telecommunication area, including mobile network and fixed network. He joined HUAWEI in the middle of 2016. Prior that, he was line manager at Nokia. Currently, his main focusing area is SDN/NFV verification.
17.30
Service-Centric Management of Multi-Layer Software Defined Networks
Presenting several multi-layer use cases that adapt the lower layers of the network to the needs of the IP/MPLS layer. Discussing orchestration of services using SDN controllers in the IP/MPLS and optical layers, focusing on operational use cases for deploying new services and ensuring their constraints. Providing an example of maintaining network efficiency under failure conditions.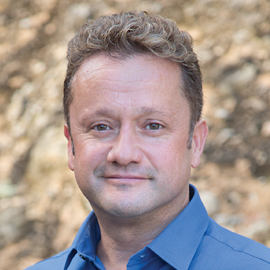 Cengiz Alaettinoglu,
CTO,
Packet Design
Cengiz Alaettinoglu is a founding member of the company's R&D staff and provides technical direction for the product portfolio. His early experimental work, analyzing routing convergence and scalability properties, and correlating network performance issues to routing protocol incidents, lead to the creation of route analytics technology and the Packet Design product suite. He is currently working on real-time SDN analytics and orchestration applications that intelligently satisfy path and bandwidth demands without negatively impacting other services. Prior to Packet Design, Cengiz was with USC's Information Sciences Institute where he worked on the Routing Arbiter project. He was co-chair of the IETF's Routing Policy System Working Group, has been published widely, and is a popular lecturer at industry events worldwide. He holds a BS in Computer Engineering from Middle East Technical University, Ankara, and a MS and PhD in Computer Science from the University of Maryland

17.50
PANEL
Virtualization Business Model
New cost models
Impact of technology softwarization
Network infrastructure pay-as-you-grow


Moderator

Jean-Marc Uzé,
Chief Architect EMEA,


Juniper Networks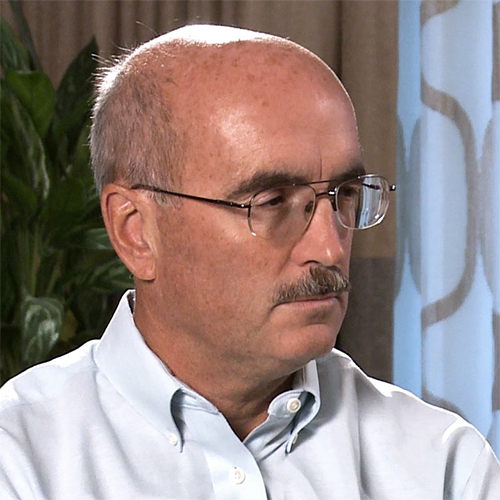 Charlie Ashton,

Senior Director Business Development,

Wind River

David Hughes,

VP Engineering,

PCCW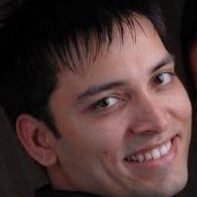 Parag Thakore,

Director of Product Marketing,

Velocloud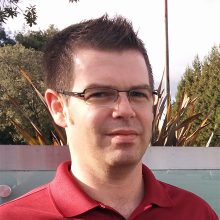 Alastair Johnson,

Principal Solution Architect,
Nuage Networks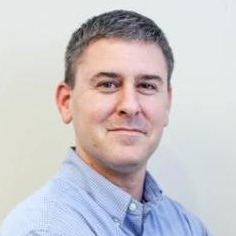 Jonathan Forest,
Infovista
Jonathan Forest is the Vice President of Enterprise Products and Markets at InfoVista where he is responsible for the company's overall SD WAN product strategy. He has 20 years of experience in the telecommunications/networking industry. Before InfoVista, Mr. Forest has spent time at Hughes Network Systems, Accel Networks, Arbros Networks, and MCI Communications (now owned by Verizon Communications). He has held both technical and business roles throughout his career. He has a B.S. degree in Mathematics from the University of Wisconsin and an MBA from the University of Maryland.
18.50
End of
Conference
Day Two - Track 1