Diamond Sponsors
---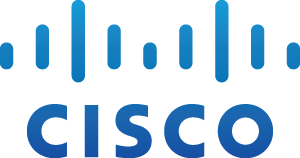 Booth 312

Cisco designs and sells broad lines of products, provides services, and delivers integrated solutions to develop and connect networks around the world, building the Internet.

As a global market leader in our industry, we help our customers connect, digitize, and thrive. Together, we change the way the world works, lives, plays, and learns. For more than 30 years, we have helped our customers build networks, automate, orchestrate, integrate, and digitize information technology (IT)-based products and services. In an increasingly connected world, Cisco is helping to lead the way by transforming businesses, governments, and cities worldwide with differentiated innovation. www.cisco.com/


---

Booth 101

Huawei is a leading global information and communications technology (ICT) solutions provider. Driven by responsible operations, ongoing innovation, and open collaboration, we have established a competitive ICT portfolio of end-to-end solutions in telecom and enterprise networks, devices, and cloud computing. Our ICT solutions, products, and services are used in more than 170 countries and regions, serving over one-third of the world's population. With more than 170,000 employees, Huawei is committed to enabling the future information society, and building a Better Connected World. www.huawei.com/en/
Follow us, Huawei Network: https://www.linkedin..com/company/huawei-ubb


---
Booth 102

Juniper Networks is helping customers build the most advanced networks on the planet—networks that do more than just connect services to people. It builds networks that fuel co-innovation, and actively contribute to the ideas they power. Juniper's goal is to work as true partners with its customers, bringing them the capable and flexible solutions that not only modernize their network, but enable them to deliver real business value.

Juniper creates solutions that give its customers a competitive advantage, whether that's bringing new, revenue-generating services to market in minutes instead of months, reducing network costs, enabling smarter, more efficient business processes, providing security and protection for their most valuable assets, or delivering a richer end-user experience.

Juniper works with businesses that depend on a network to deliver mission-critical transactions, applications, and services, and who share its vision of the network as the key to unlocking full business potential. Its growing customer base includes the world's largest and most influential service providers and enterprise customers, including wired and wireless carriers, cable and satellite operators, content and Internet service providers, cloud and data center providers, major banks and other global financial services organizations, the world's top 10 telecom companies, national government agencies, healthcare and educational institutions, and energy and utility companies.


---

Booth 103Nokia is a global leader in creating the technologies at the heart of our connected world. Powered by the research and innovation of Nokia Bell Labs, we serve communications service providers, governments, large enterprises and consumers, with the industry's most complete, end-to-end portfolio of products, services and licensing.

From the enabling infrastructure for 5G and the Internet of Things, to emerging applications in virtual reality and digital health, we are shaping the future of technology to transform the human experience. www.nokia.com


Platinum Sponsor
---

Booth 305

NEC/Netcracker is the proven partner for cable operators and CSPs in delivering product innovation, enterprise optimization and managed services.

NEC/Netcracker's end-to-end solutions portfolio includes comprehensive BSS/OSS offerings, innovative enterprise applications and next-generation SDN/NFV management and orchestration technologies to eliminate operational and business silos and deliver real-time experience in an increasingly virtual and on-demand world.

With its in-depth technical and operational expertise and unbroken track record for successful implementations, NEC/Netcracker enables service providers to deploy hybrid virtualized environments and introduce critical new revenue opportunities in an otherwise competitive market.

For more information: http://www.netcracker.com


Gold Sponsors
---

Booth 104

Ciena's Blue Planet division is leading the industry into a new era of truly open, software-defined, multi-vendor networks. Blue Planet software helps customers automate services – from creation to orchestration to delivery – across both physical and virtual domains. This reduces operational costs by abstracting network complexity and drives greater competitive advantage through a level of service programmability that was previously unachievable. /www.ciena.com/


---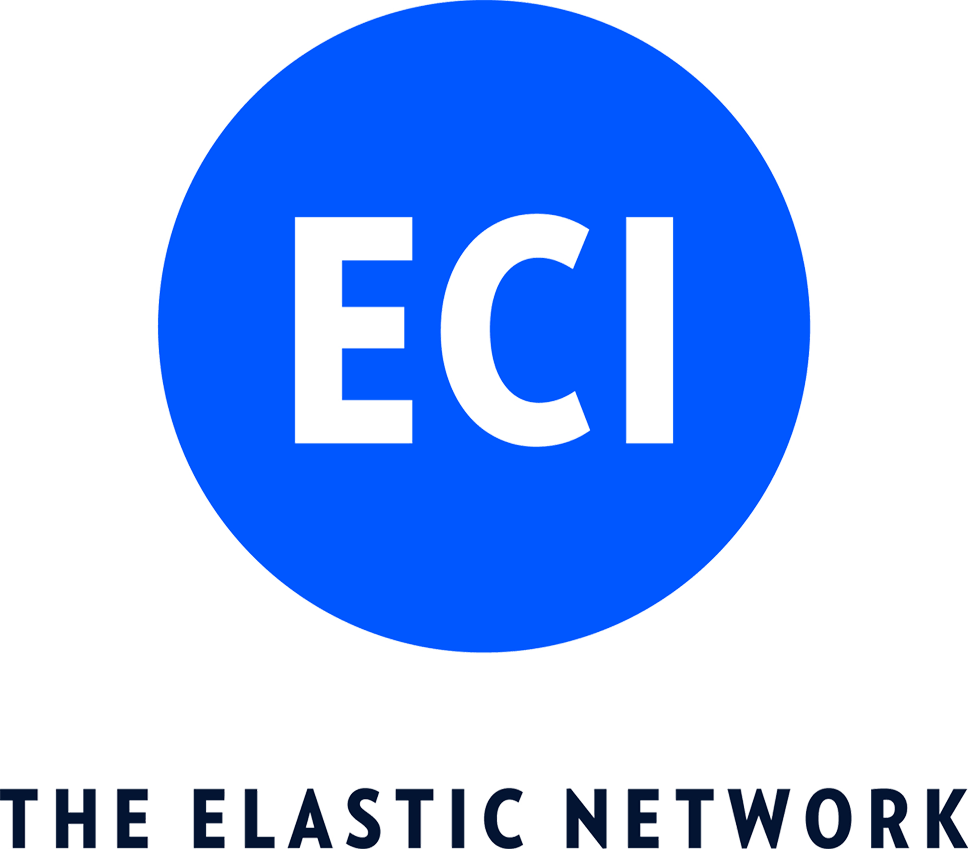 Booth 211/212

ECI delivers elastic network solutions globally to CSPs, utilities as well as data center operators. Along with its long standing, industry proven packet optical transport, ECI offers a variety of SDN/NFV applications, a comprehensive cyber security solution and a range of professional services. ECI's ELASTIC solutions ensure open, future-proof, and secure communications.

With ECI, customers have the luxury of choosing a network which can be tailor made to their needs today – while being flexible enough to evolve with their changing needs in the future. At ECI, customer success is our success.

For more information, please visit us at www.ecitele.com. www.ecitele.com/


---

Booth 208

Qosmos, a division of Enea, leads the market for IP traffic classification and network intelligence technology used in physical, SDN and NFV architectures. The company supplies software to vendors who embed real-time application visibility in their products for traffic optimization, service chaining, quality of service, analytics, cyber security and more. Qosmos customers benefit from fast time to market and continuous signature updates for their products. As the leading supplier of IP traffic classification and network intelligence software, Qosmos contributes actively to open source projects and international standards, and serves 75% of the market. www.qosmos.com/


---

Booth 106

Intel is a world leader in computing innovation. Intel designs and builds the essential technologies that serve as the foundation for the world's computing devices. To help Communication Service Providers become more agile, Intel is also leading ecosystem alignment around rapid delivery of interoperable solutions for building software-defined, virtualized networks. Learn more at intel.com/network


---

Booth 208

Qosmos, a division of Enea, leads the market for IP traffic classification and network intelligence technology used in physical, SDN and NFV architectures. The company supplies software to vendors who embed real-time application visibility in their products for traffic optimization, service chaining, quality of service, analytics, cyber security and more. Qosmos customers benefit from fast time to market and continuous signature updates for their products. As the leading supplier of IP traffic classification and network intelligence software, Qosmos contributes actively to open source projects and international standards, and serves 75% of the market. www.qosmos.com/


---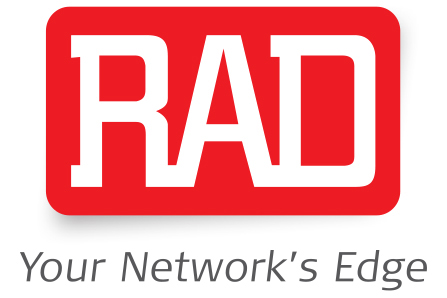 Booth 301

RAD, the industry pioneer of network edge virtualization, provides flexible vCPE platforms for the customer edge to fit diverse deployment scenarios. RAD offers a complete solution that includes L2/L3 NIDs featuring a virtualization engine, physical CPE (pCPE) and uCPE (universal CPE) devices, enhanced whitebox offerings, pluggable devices to accelerate server performance, management and orchestration for the network edge.

This solution is complemented by RAD's D-NFV Alliance, an ecosystem of network orchestrator and VNF vendors, as well as international system integrators specializing in new pre-certified NFV/vCPE applications.

RAD offers centralized (pCPE) and de-centralized (uCPE) vCPE architectures. This diversified portfolio features:
A cost-optimized whitebox vCPE for business services with optional license-based physical network functions (PNFs): routing, NID, tunneling, performance monitoring
A scalable solution allowing operators to spin-up virtual managed services, from security to routing, SD-WAN to IT services, and much more
A powerful, carrier-class operating system allowing service providers to control all devices and functions; integrated networking functions and flexible access management
Wire-speed networking performance while preserving CPU resources for instantiation of additional VNFs using the Whitebox+ hybrid platform with D-NFV
A single hardware platform to optimize inventory
Preserve established network operations procedures, avoid extra boxes
Plugable PNFs to enhance whiteboxes, including an MEF 2.0 NID, a performance monitoring responder/generator, a PDH/SDH/SONET uplink, a TDM user interface, and a 1588 PTP Grandmaster
This innovative approach enables service providers to start with a whitebox uCPE that can host VNFs, and then later activate licensed-based PNFs (e.g., a NID or hardware-based router functionality). Alternatively, a customer can begin with a L2/L3 NID and later on add a modular pico-cloud x86 server for VNF hosting and full uCPE functionality. www.rad.com/


---

Booth 105

Silver Peak is the global leader in Broadband and Hybrid WAN solutions. Geographically distributed enterprises view the cloud and wide area network as critical to connecting users to applications. Strategic IT leaders are under pressure to balance the complexities of managing legacy infrastructure while accelerating the migration to the cloud which can compromise their effectiveness. Silver Peak offers a complete range of best-in-class hardware, software and cloud-based WAN solutions that provide secure and reliable virtual overlays to connect users to applications with the flexibility to use any combination of underlying transport without compromising application performance. This results in greater business agility and lower costs. www.silver-peak.com/


---

Booth 201

Established in 1972, Telco Systems is a market leader, designing and delivering advanced, high-performance, network solutions to mobile operators, metro carriers and network service providers.

The company leads the telecom market virtualization revolution, providing NFV, SDN, uCPE, Carrier Ethernet (CE), MPLS, Layer-2 and Layer 3 field proven solutions, managed by advanced orchestration solution.

Telco Systems' aggregation, demarcation and routing solutions enable its customers to create and operate carrier-grade intelligent and cost effective networks, developing new revenue channels and maximizing network profitability.

Telco systems solutions cover:
Business Ethernet , MPLS and Layer 2 , Layer 3 Carrier Ethernet services
SDN & NFV software and hardware solutions
TVE NFVi-OS , transform any x86 to uCPE
CyberGuard, NFV security
Mobile backhaul solution
BSoD, delivering business services over Docsis AdvancedTCA® (ATCA) switching blades
www.telco.com/
---

Booth 209

VMware, a global leader in cloud infrastructure and business mobility, helps customers accelerate their digital transformation. VMware enables customers to master a software-defined approach to business and IT with VMware Cross-Cloud Architecture and solutions for the data center, mobility, and security.

VMware is helping Communication Service Providers achieve sustainable cost reductions, improve time to market and increase service agility by delivering virtualised infrastructure technology that supports multi-vendor and multi-domain (IT and Networking) deployments. VMware virtualisation technology is proven in over 80 NFV deployments world-wide.

For more information: http://www.vmware.com/go/nfv

Silver Sponsors
---
Booth 401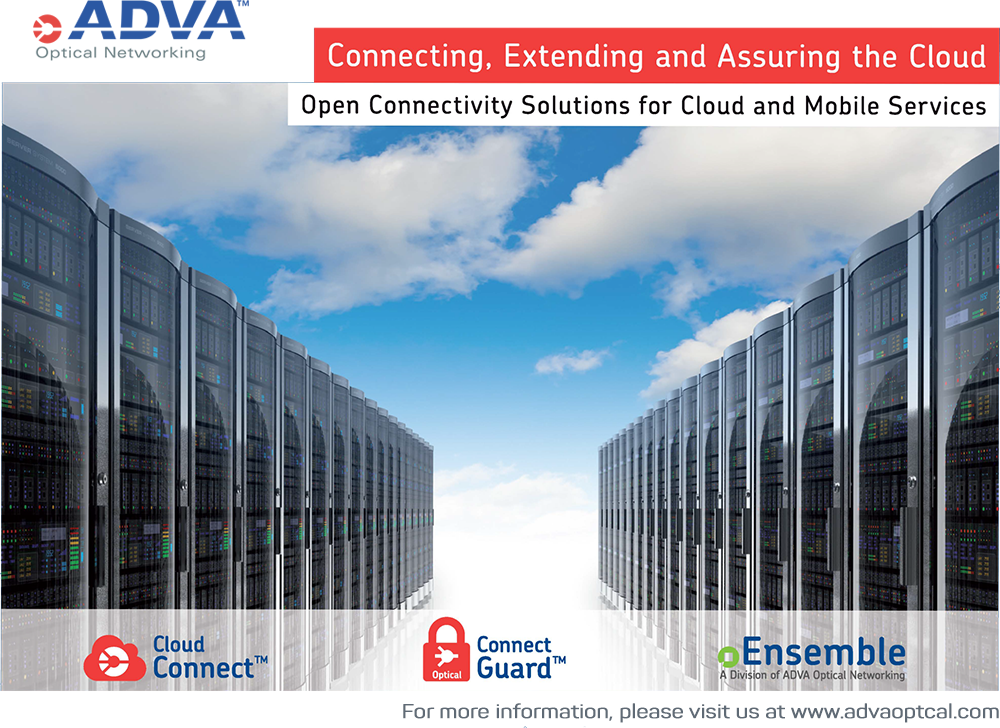 ---

Booth 204

Arista Networks was founded to pioneer and deliver software-driven cloud networking solutions for large data center storage and computing environments. Arista's award-winning platforms, ranging in Ethernet speeds from 10 to 100 gigabits per second, redefine scalability, agility and resilience. Arista has shipped more than 10 million cloud networking ports worldwide with CloudVision and EOS, an advanced network operating system. Committed to open standards, Arista is a founding member of the 25/50GbE consortium. Arista Networks products are available worldwide directly and through partners.

At the core of Arista's platform is the Extensible Operating System (EOS™), a ground-breaking network operating system with single-image consistency across hardware platforms, and modern core architecture enabling in-service upgrades and application extensibility.

Arista was recognized by Gartner as a "leader" in its "2016 Magic Quadrant for Data Center Networking" based on a number of factors, including high growth, technology solutions and flexible software. The Arista team is comprised of experienced management and engineering talent from leading networking companies. Arista designs revolutionary products in California and delivers them worldwide through distribution partners, systems integrators and resellers with a strong dedication to partner and customer success. www.arista.com


---

Booth 206

Business is going digital, creating new disruptive business models and new ways to engage employees and customers. Citrix helps enterprises, service providers, and mobile operators create and deliver the workspace of the future by integrating, automating and securing key business workflows and the apps, data, devices and things people rely on to work reliably and effectively from anywhere. By combining app delivery, VDI, and mobility with advanced, networking solutions including SDN/SD-WAN and NFV, Citrix can power a world where people, organizations and things are securely connected and accessible to make the extraordinary possible.

Citrix application and network solutions are in use by more than 400,000 organizations and over 100 million users globally. Learn more at www.citrix.com.


---

Booth 402

Packet Design is transforming the way network operators plan, deploy, and assure services to help them accelerate time to revenue, decrease churn, and contain costs. Modern IP/MPLS networks call for next-gen analytics and orchestration software but most management tools fall short. With real-time telemetry for millisecond by millisecond visibility into service paths, historical and predictive analytics, and automated service provisioning, the Explorer Suite is future-proof management software that is used in hundreds of the world's largest, most complex networks. www.packetdesign.com/


---

PCCW Global is the international operating division of HKT, Hong Kong's premier telecommunications service provider, which is majority-owned by PCCW Limited. Covering more than 3,000 cities and 150 countries, the PCCW Global network supports a portfolio of integrated global communications solutions which include Ethernet, IP, fiber and satellite, voice and a suite of managed services to help customers to optimize communications, simplify operations and drive profitability.

Our advanced security solutions incorporate real-time threat intelligence to identify and combat known and unknown advanced network threats in their infancy.

Our global IPX network supports a one stop solution for next generation of voice, video, messaging, roaming solutions, enabling MNOs to deliver a high quality seamless mobile experience.

Our media and entertainment solutions include fast, efficient video contribution and distribution, high speed cloud-based transcoding and a fully integrated hosted online video platform facilitating rapid, low risk, cost-effective entry into the online video market.

PCCW Global maintains regional centers in Hong Kong, China, Japan, Korea, Singapore, the United States of America, the United Kingdom, France, Belgium, the United Arab Emirates and South Africa. To learn more about PCCW Global, please visit www.pccwglobal.com.


---

Booth 302

6WIND's commercial software solves performance challenges for network vendors in telecom, enterprise and cloud infrastructure markets.

The company's 6WINDGate™ packet processing software is optimized for cost-effective hardware running Linux with a choice of multicore processors to deliver a wide variety of networking and security protocols and features. Based on 6WINDGate, 6WIND Virtual Accelerator™ provides accelerated virtual networking infrastructure and 6WIND Turbo Router™ and 6WIND Turbo IPsec™ are software appliances for bare metal or virtual machine environments. By solving critical data plane performance challenges on multicore architectures, 6WIND delivers a cost-effective value proposition, enabling the transition to the future with Network Function Virtualization (NFV) and Software-Defined Networking (SDN).

6WIND is based near Paris, France with regional offices in China, South Korea and the United States. www.6wind.com/


---

Booth 403

Founded by network industry veterans, Versa Networks is an innovative vendor in the SD-WAN and SD-Security market. Versa's solutions enable service providers and large enterprises to transform the WAN and branch networks to achieve unprecedented business advantages.

Versa's carrier-grade NFV software provides unmatched agility, cost savings, and flexibility, compared to traditional network hardware. The company is backed by premier venture investors Sequoia, Mayfield, and Verizon Ventures. For more information, visit http://www.versa-networks.com.


Official Sponsors
---

Booth 307

Meinberg offers leading edge synchronization solutions, including high end PTP and NTP timeserver products, GPS and GLONASS receivers, DCF77/WWVB/MSF receivers, E1/T1 Output Modules, IRIG/AFNOR time code generators/readers and a wide variety of accessories such as antennas, diplexers, converters and signal distribution systems.

All Meinberg products are designed and manufactured in Germany and offer an exceptional build quality delivering outstanding performance.

The Meinberg IEEE 1588 grandmaster clocks and NTP timeserver appliances are well known for their innovative feature set, flexibility and reliability, making them one of the leading network time synchronization solutions available today.

Meinberg products are deployed all over the world, enabling synchronization for mission critical applications in power grid/substation automation, finance, digital broadcasting, telecommunication networks, aviation and space, and the labs of world-class research organizations. Learn more at http://mbg.link/mpls2017


---

Booth 210

Viptela provides Software-Defined Wide Area Network (SD-WAN) technology that allows global companies to build carrier agnostic, policy-controlled and cost-effective WANs. Viptela has been deployed at thousands of sites by more than 25 Fortune-500 enterprises; and major carriers including Verizon and Singtel are using Viptela to deliver managed SD-WAN services. Viptela cuts existing operating costs in the WAN by more than 50%, increases bandwidth 10x, and, significantly improves security and uptime. The company has been named a Gartner Cool Vendor and a Next Billion Dollar Startup by Forbes in 2015. Viptela is backed by Sequoia Capital and headquartered in San Jose, CA. http://viptela.com/


Partner Sponsor
---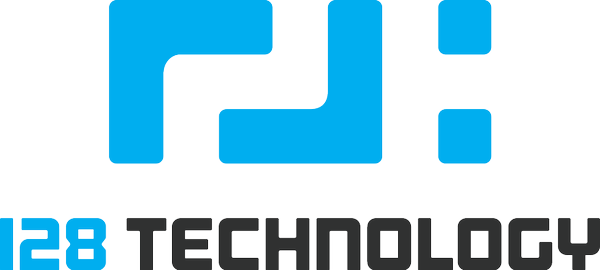 128 Technology is an advanced secure networking company on a mission to fix the Internet. The 128T network platform natively provides network-based security, control and insight across data centers, wide-area networks and edge locations for enterprises, service providers, and cloud companies alike.
Our software-oriented approach disrupts the traditional networking paradigm, but doesn't disrupt existing network infrastructures. To learn more, check out www.128technology.com