WebRTC for Telcos & Service Providers – Business Model & Organization Perspectives
This session will focus on the main business aspects for service providers looking at the WebRTC opportunity. The Webinar will review service provider innovation strategy, operational challenges and monetization opportunities. It will cover topics such as:
What WebRTC services have already been launched by telcos? What lessons can be learned?
Which group(s) within a carrier should be involved with WebRTC?
Should services be consumer-, enterprise- or developer-focused?
What are the benefits & downsides of WebRTC services integrated with existing offers/platforms, vs. new and standalone?
How should regulatory or competitive issues be considered?
Does WebRTC risk cannibalization of existing revenue streams?
The Webinar will be conducted by
Dean Bubley
, founder of Disruptive Analysis, and author of the first and most detailed analyst reports on WebRTC. He has been covering the WebRTC sector since June 2011 and has been declared a "WebRTC Pioneer".
A live and interactive webinar


Pre-webinar questions will be collected from registrants so hurry up and register for free.


When?
Monday, September 29, 2014
There were 2 live sessions to cater multiple time zones.


FIRST SESSION
SECOND SESSION

8am GMT
10am CEST
5pm Tokyo


3pm GMT
11am EDT (New York)
8am PST (San Francisco)
Who should attend?
• Service providers' executives and technology staff
• Vendors & regulators/investors
• R&D leaders and developers
• Architects, CTOs
• Product managers
• Technology leaders



Webinar Speaking & Sponsorship Opportunities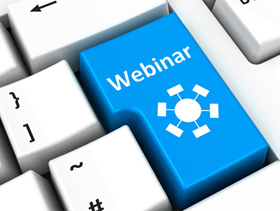 We are inviting companies to join these Webinars as co-presenters and sponsors.

Please don't hesitate to contact
Frédéric Huysentruyt frederic@upperside.fr or by phone ++33 1 53 46 63 80 (CEST)
---
View the recording
---
View the recording
---
View the recording
---
View the recording
---
View the recording
---
Date to be announced soon
---
Date to be announced soon
---
Presented by Dean Bubley



Dean Bubley is the Founder of Disruptive Analysis, an independent technology industry analyst and consulting firm. An analyst with over 20 years' experience, he primarily specialises in wireless, mobile, and telecoms fields, with further expertise in certain aspects of the broader technology industry. His present focus is on wireless technology, especially the evolution of mobile broadband, service provider business models, mobile device architecture & software, applications ecosystems and enterprise mobility. He provides clients with advice and analytical opinion on topics such as business models validation, technology innovation and go-to-market strategies, "addressable market sizing", planning and due diligence.

Moderated by Amir Zmora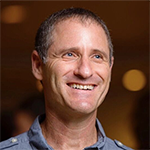 Amir Zmora is an Independent Consultant for WebRTC and Communications and VP Alliances & Partnerships for AudioCodes. Amir is also the author of TheNewDialTone.

Amir has been working for more than 15 years in the telecommunications industry with strong focus on VoIP and WebRTC. Amir started as an engineer yet for most of his career he has been in product related roles as well as business and marketing.

Among his previous positions, Amir was VP Products & Marketing for the Technology Business Unit of RADVISION, an Avaya company for 5 years where he led the BU turnaround from low level SDKs to client solutions and complimentary products.