To Build or Not to Build Your WebRTC Infrastructure?
This free Webinar will be presented by one of the thought leaders of WebRTC in the blogosphere.
The acquisition of
AddLive by SnapChat
created some discomfort among companies using a
WebRTC API platform
. It made the threat, well known to all those building their future on someone else's service, apparent and real. If you are now planning your service the first decision to be made is whether
to build your own infrastructure or use an API platform
.
Should decisions be made only in light of current happenings in the market? Are there more options except for to build or use a service?
The selection of an API platform is an important one. There are over 20 such platforms available. But they are different. They don't offer the same set of capabilities, they aren't focused on the same types of use cases and customers. The selection process requires an understanding of the use case, the business values, the features and requirements you have. In this webinar, we will review the various KPIs and selection criteria, offering an instruction manual for vendor selection and self built infrastructure options.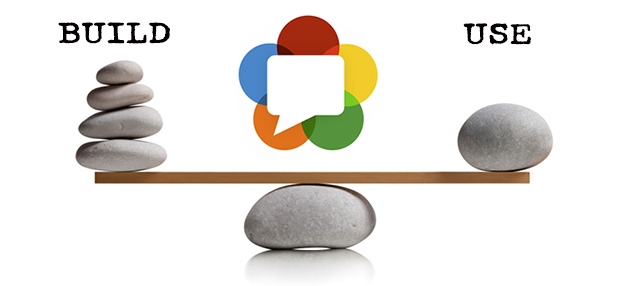 A live and interactive webinar


Pre-webinar questions will be collected from registrants so hurry up and register for free.


When?
Wednesday, June 11, 2014
View recording of the last session


Who should attend?
• Entrepreneurs
• Product managers
• Architects, CTOs
• R&D and technology leaders


Webinar Speaking & Sponsorship Opportunities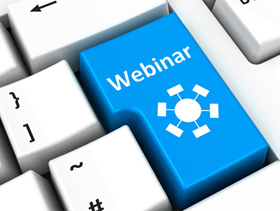 We are inviting companies to join these Webinars as co-presenters and sponsors.

Please don't hesitate to contact
Frédéric Huysentruyt frederic@upperside.fr or by phone ++33 1 53 46 63 80 (CEST)


---
View the recording
---
View the recording
---
View the recording
---
View the recording
---
View the recording
---
Date to be announced soon
---
Date to be announced soon
---
Presented by Tsahi Levent-Levi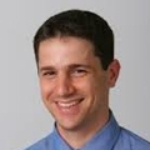 Tsahi Levent-Levi has 15 years of experience in the telecommunications, VoIP and 3G industry: as an engineer, manager, marketer and CTO. Tsahi works part time as a Product Manager at Amdocs. In the rest of his time, Tsahi is an independent consultant, assisting companies to bridge between technologies and business strategy in the domain of telecommunications.Tsahi is the author and editor of bloggeek.me, which focuses on the ecosystem and business opportunities around WebRTC.

Moderated by Amir Zmora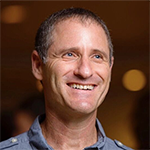 Amir Zmora is an Independent Consultant for WebRTC and Communications and VP Alliances & Partnerships for AudioCodes. Amir is also the author of TheNewDialTone.

Amir has been working for more than 15 years in the telecommunications industry with strong focus on VoIP and WebRTC. Amir started as an engineer yet for most of his career he has been in product related roles as well as business and marketing.

Among his previous positions, Amir was VP Products & Marketing for the Technology Business Unit of RADVISION, an Avaya company for 5 years where he led the BU turnaround from low level SDKs to client solutions and complimentary products.