Best Practices and Common Pitfalls of WebRTC Testing
Testing WebRTC-based services may seem like a simple enough task, but it does bring many challenges to the table of QA teams. The reasons for these challenges are varied, and the techniques to overcome them require both VoIP and web testers to think differently than they have up until today.
In this session, we will review the unique challenges WebRTC based services pose for test teams and the ways different vendors approach and overcome these challenges.

A live and interactive webinar


Pre-webinar questions will be collected from registrants so hurry up and register for free.



When?
Wednesday, November 18, 2015
There will be 2 live sessions to cater multiple time zones.


FIRST SESSION
SECOND SESSION

8.00 AM GMT
9.00 AM CET
5.00 PM Tokyo


4.00 PM GMT
11.00 AM EST
8.00 AM PST
View the recording

When registering please choose from the drop down menu the session that most fits your time zone.


Who should attend?
• Entrepreneurs
• Product managers
• Architects, CTOs
• R&D and technology leaders


Webinar Speaking & Sponsorship Opportunities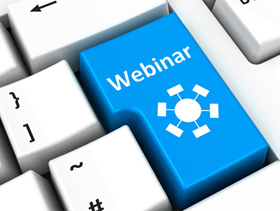 We are inviting companies to join these Webinars as co-presenters and sponsors.

Please don't hesitate to contact
Frédéric Huysentruyt frederic@upperside.fr or by phone ++33 1 53 46 63 80 (CEST)


---
View the recording
---
View the recording
---
View the recording
---
View the recording
---
View the recording
---
Date to be announced soon
---
Date to be announced soon
---
Presented by Tsahi Levent-Levi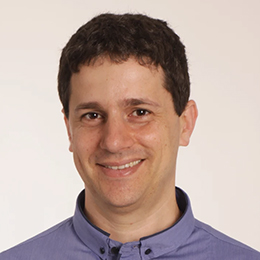 Tsahi Levent-Levi is Co-founder of testRTC, a WebRTC testing and monitoring company, as well as an Independent Analyst and Consultant for WebRTC.

Tsahi Levent-Levi has over 15 years of experience in the telecommunications, VoIP and 3G industry as an engineer, manager, marketer and CTO. Tsahi is an entrepreneur, independent analyst and consultant, assisting companies to form a bridge between technologies and business strategy in the domain of telecommunications.

Tsahi has an MSc in Computer Science, and an MBA degree specializing in Entrepreneurship and Strategy. Tsahi has been granted three patents related to 3G-324M and VoIP. He acted as the chairman of various activity groups within the IMTC, an organization focusing on interoperability of multimedia communications.

Tsahi is the author and editor of bloggeek.me, which focuses on the ecosystem and business opportunities around WebRTC.

Moderated by Amir Zmora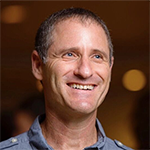 Amir Zmora is an Independent Consultant for WebRTC and Communications and VP Alliances & Partnerships for AudioCodes. Amir is also the author of TheNewDialTone.

Amir has been working for more than 15 years in the telecommunications industry with strong focus on VoIP and WebRTC. Amir started as an engineer yet for most of his career he has been in product related roles as well as business and marketing.

Among his previous positions, Amir was VP Products & Marketing for the Technology Business Unit of RADVISION, an Avaya company for 5 years where he led the BU turnaround from low level SDKs to client solutions and complimentary products.