The Truth about WebRTC Signaling
Signaling was left out of the decision process for WebRTC on purpose. To the VoIP savvy this sounds strange but to Web developers this makes perfect sense. The fact that signaling is not defi ned for WebRTC catelizes discussions and different points of view inside companies about the preferred solution.
This webinar will provide technical information and reasoning for each option (standard SIP or proprietary) based on the use case. The webinar will also get to the details of SIP over WebSockets.
This free Webinar will be presented by one of the WebRTC experts and author of some of the WebRTC drafts.

A live and interactive webinar


Pre-webinar questions will be collected from registrants so hurry up and register for free.


When?
Date to be determined
There will be 2 live sessions to cater multiple time zones.


FIRST SESSION
SECOND SESSION

CET (Paris)
pm Beijing
pm Tokyo


EDT (New York)
PDT (San Francisco)
Who should attend?
• Entrepreneurs
• Product managers
• Architects, CTOs
• R&D and technology leaders


Webinar Speaking & Sponsorship Opportunities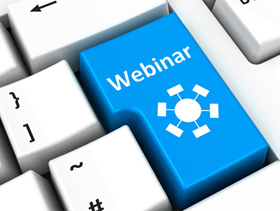 We are inviting companies to join these Webinars as co-presenters and sponsors.

Please don't hesitate to contact
Frédéric Huysentruyt frederic@upperside.fr or by phone ++33 1 53 46 63 80 (CEST)


---
View the recording
---
View the recording
---
View the recording
---
View the recording
---
View the recording
---
Date to be announced soon
---
Date to be announced soon
---
Presented by Victor Pascual Avila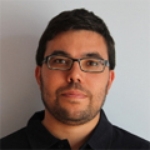 Victor Pascual Avila is a Technology, Innovation and Strategy Consultant. He is involved in the standardization, development and first industry deployments of WebRTC; helping a number of operators, suppliers and start-ups to make WebRTC happen. Victor is active in several standardization bodies where has co-authored a number of contributions, he co-chairs the STRAW Working Group at the IETF, co-chairs the WebRTC Task Group at the SIP Forum and serves as Expert Reviewer for the European Commission and several industry boards. Last year Victor co-founded the WebRTCHacks.com project and was appointed Chief Strategy Officer (CSO) at Quobis.

Moderated by Amir Zmora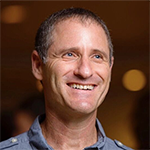 Amir Zmora is an Independent Consultant for WebRTC and Communications and VP Alliances & Partnerships for AudioCodes. Amir is also the author of TheNewDialTone.

Amir has been working for more than 15 years in the telecommunications industry with strong focus on VoIP and WebRTC. Amir started as an engineer yet for most of his career he has been in product related roles as well as business and marketing.

Among his previous positions, Amir was VP Products & Marketing for the Technology Business Unit of RADVISION, an Avaya company for 5 years where he led the BU turnaround from low level SDKs to client solutions and complimentary products.