Achieving Security and Networking Convergence
The 8th Edition will take place next 12 and 13 December 2023 as an in-person event in Paris at the Hotel Pullman Paris Centre.

What do we see as the growth rate of SD-WAN, SASE & SSE in the near future?
What role can the telco or hyperscaler edge play in the deployments?
How is 5G Fixed Wireless Access (FWA) impacting the market?
Is there a need to interoperate across multiple SD-WAN dataplanes?
What about control planes and federation?
How does SASE and SSE architectures impact this need?
What's the latest around SD-WAN/SASE services from a customer journey standpoint?
Are we in a self-service world, with self-service troubleshooting?
Analysts, SPs and industrial experts will respond these questions and highlight the current trends in the SD‑WAN, SASE & SSE areas.

Main sessions will cover manageability aspects, 5G FWA and AI/ML impacts, customer experiences, multi-cloud components, open source and standard updates.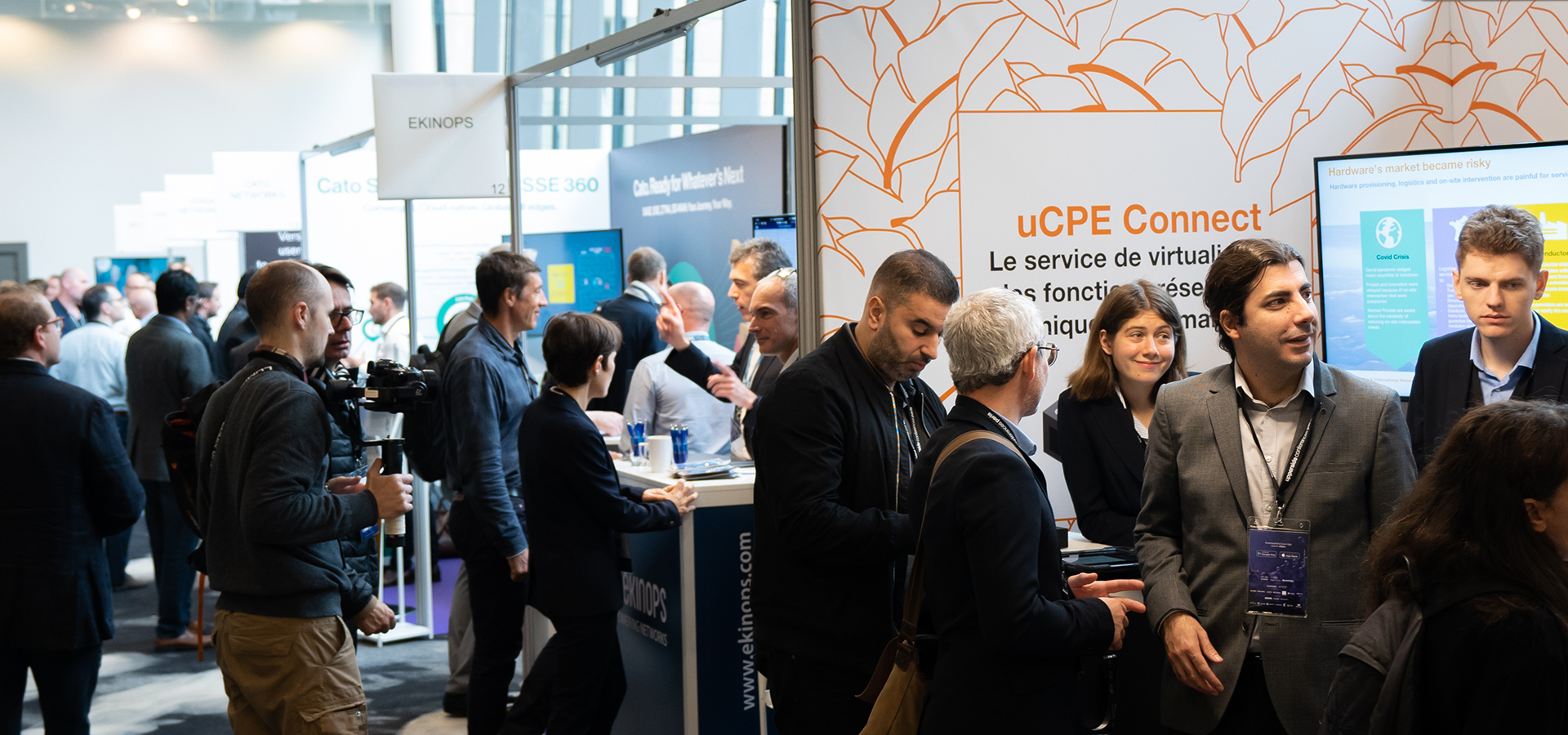 The 2022 Edition: a Major Event
The SD-WAN & SASE Summit is definitely back as an in person major event.The 7th edition, which took place last 8th and 9th November 2022 in Paris, welcomed 500++ participants, from more than 30 countries, confirming its rank of European number one event in its realm.

According to James McInroe, Head of Marketing, Nuage Networks: "It was fantastic to coming back with customers at this event from two years of virtual conferences. But now here we are with hundreds of people around, lots of directions".

Same impression for Hector Avalos, VP Sales EMEA, Versa Networks, who noticed and appreciated "A lot of people coming from different service providers and end users from all around Europe".









Thanks to Roy Chua, AvidThink and James E. Carrol, Converge Digest for the video