Thu
rsday
28 Sep
tember
2017 |
Conference
Day Three
Registration and

welcome

coffee from 08.00
Beginning of the Conference 08.30
Exhibition open from 08.30 to 16.00
Seated Buffet: 12.00
End of event: 16.00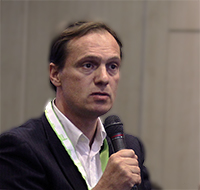 CHAIRMAN
Jean-Marc Uzé,
Consultant

Service providers and enterprises experiences SESSION
08.30
Exponential-e Cloudnet (SD-WAN) and Cloud Service Offering
The importance of an end to end service offering including automation in the WAN, through SD-WAN, as well as automation in the DC to get to an end to end automated business app consumption
The role of the portal in the service offering
The customer and service provider benefit
Future evolution of the product


Andrew Chant, 
Head of Networks, 
Exponential-e
With over 17 years of experience running service provider networks today Andrew runs the core infrastructure team within Exponential-e who are responsible for the core network and design of services that run over it. Andrew is an evangelist of new technologies (including SD-WAN) and advocate of continual improvement of existing systems and process within business.
08.50
Enterprise Services Innovation through Multi-vendor SD-WAN
Discussing a real-world experience, challenges and benefits of deploying SD-WAN for enterprise services based on lessons learned from an in-production SD-WAN implementation at a tier-1 service provider. Sharing details of the essential capabilities that are enabling the service provider to optimize the value of SD-WAN, including zero-touch provisioning, multi-domain control, chaining, and orchestration. Detailing different use cases.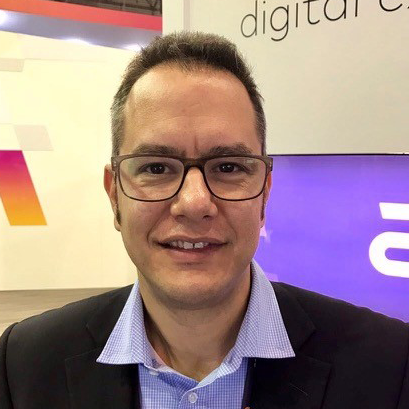 Menachem Konorty,
Head of Solution Architecture,

Amdocs Network Solutions Group
With over 20 years of experience in OSS and Network arena, Menny Konorty has played a key role as chief architect of some of the industry's largest network IT and OSS transformation/modernization projects, and has worked closely with over 40 communication service providers across the globe. In his current role as Head of Solution Architecture for Amdocs' Network Solutions Group, he is responsible for defining the target architecture for the latest, most innovative Amdocs solutions for the open network, including End-to-End Service Orchestration, Enterprise Sales-to-Delivery and Hybrid Networks initiatives. An expert in SD-WAN, Menny is also playing a principal role in integrating an SD-WAN solution into the architectural blueprint of a leading Tier 1 CSP, as well in developing Amdocs' overall B2B/Enterprise solution, which includes a starter pack for SD-WAN with key partners. As one of the original founders of Amdocs' OSS division, Menny has been instrumental in developing products that now help Amdocs service-provider customers to automate order fulfillment for hundreds of millions of subscribers. Menny has been an active contributor to various TM Forum Frameworx programs (TAM, SID, eTOM), has issued multiple whitepapers, patents and webinars, and is often asked to brief analysts and lead executive thought-leadership events for C-level service providers.
09.10
Telia's View on How and Why to Implement SD-WAN in (and before) 2017
Drivers for Telia to go for SD-WAN
What did Telia build and how?
What were the organisational challenges in doing so
What were the main technological challenges and how they were addressed?
Telia's view on future directions for SD-WAN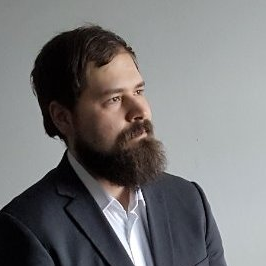 Janne Mikola,
Development Manager,
Telia
Janne Mikola is the product owner and Development Manager for Telia SD-WAN service at Telia Company. Janne has been with Telia since 2010 and was the first technical resource to ever work on Telia SD-WAN – since moving to more architectural roles. Before looking into all things SDN, Janne worked the technical aspects of Managed LAN services at Telia, specializing in NAC and IEEE 802.1X. Janne's and his team's efforts on SD-WAN led to a full commercial, international launch of Telia SD-WAN service in April 2017. Janne's interests revolve around principle of Infrastructure as Code, building cloud-native applications, consuming and providing RESTful APIs and SDN in general. Mr. Mikola holds a Master of Science degree in Computer Sciences from Tampere University of Technology and has a strong programmer background from his earlier career at Qbitech Ltd. Janne also wrote his Master's thesis on SDN in the dawn of whole technology, with the title "Utilizing Northbound APIs of SDN Stack in Web-based Network Management".
09.30
Verizon: Customers Experiences & Feedback
Verizon was the first global operator to launch SD-WAN and a wide range of NFV services hosted in an Openstack cloud.
Reviewing a range of European and global customers using the SD-WAN solutions today. Discussing actual experiences from customers, their feedback and how that drives the future developments.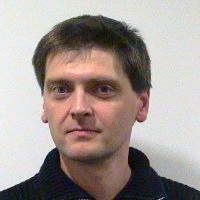 Peter Konings,
Director Products EMEA,
Verizon
Peter Konings is Enterprise Networks and Managed Services for EMEA, LATAM and Canada at Verizon and brings with him more than 20 years of product managing IT and Telecom solutions for enterprise customers. In his current role he is responsible for managing the regional requirements for the Verizon global managed network services, enabling products for resellers in region and optimizing access solutions. Since joining the company in 1998, he has headed up the Global Managed MPLS & Ethernet product teams, the managed services product team for Europe and the European & APAC Advanced Data team for Verizon. Before this, he has worked as a product manager for data and internet services. Prior to this, Konings worked at Digital Equipment Corporation for the Belgium and Luxembourg region as a Product Manager for UNIX servers, messaging software and Year 2000. Peter holds a master's degree in applied linguistics from the VUB- University in Brussels. He is based in Brussels.
09.50
Telefonica: Use Cases and Customer Transition
Today customers are relying on functions and transport based on traditional networks : moving to an SD-WAN framework means a transition period where traditional solutions (e.g. VPN) and new solutions (e.g. SD-WAN) have to live together during months. Reviewing some migration scenarios and how to approach them to get the best of both worlds.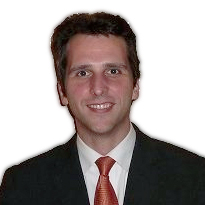 Cristian López Rallo
,
Head of Network Services Evolution,

Telefónica Business Solutions
Cristian López is Head of SDN/NFV Marketing worldwide and brings with him more than 20 years of product managing IT and Telco solutions for B2B (SMBs, Corporate and Multinationals). Currently leading Network Virtualization across Telefonica Group.
10.10
Coffee Break
10.40
Orange: End-user Experience through an Application Driven Architecture
Explaining how to respond to the customers evolution in the Cloud transformation with a Network as a Service (NaaS) approach.
Detailing how an hybrid services strategy allows the evolution towards SD-WAN and SDN.
Showing how SD-WAN virtualized functions will be embedded in uCPE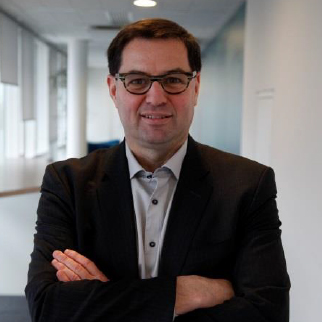 Franck Morales,
VP Marketing France, BU Connectivity,
Orange Business Services
Within OBS/Business Unit Connectivity, Franck Morales is in charge of developing the portfolio of product & services to meet Orange Business Services customer needs. Main objectives are to maintain OBS market share and to grow the value of our business. Franck was appointed VP Marketing France for Connectivity France in 2013, and then he has positioned an aggressive strategy around Hybrid Networks with Value Added Services, and by managing the evolution towards SDN/NFV technologies. This strategy has enabled OBS to stabilize its position as market leader on the French BtoB market and bring back business growth. Franck has recently enlarge his responsibility to address as well OBS international customer needs. With more than 30 years within the Orange Group (Formally France Telecom) Franck has an extensive experience in driving Business Unit. Before joining OBS, Franck dedicated 12 years to the Mobile Business within Orange France, with several high level responsibilities, such as Wireless Broadband Director for the Business Market, and VP for MVNO & Branded Resellers. In addition, he also has a solid and widespread, business development experiences with more than 15 years of commercial responsibilities within the BtoB. Franck has spent his all career facing Business customers or managing strategic Partnerships.
11.00
SD-WAN: MPLS VPN Service Disruption or Enhancement?
Many proponents see SD-WAN as disruption while others say IPSec tunnels over the Internet will not replace the tried and test MPLS VPN.
Discussing a third way where a hybrid of SDWAN and MPLS provides a managed network service that solves a real root cause problem with MPLS VPNs where customers need more bandwidth but do have the additional budgets.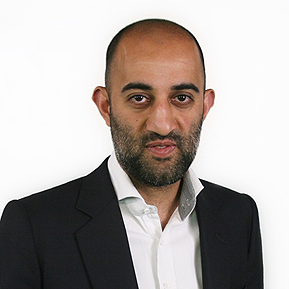 Fahim Sabir,

Director Architecture and Development,

Colt
Fahim is Director of Architecture and Development at Colt, responsible for the delivery of next generation connectivity service platforms, specializing in SDN and NFV technologies. Fahim is passionate about driving industry initiatives and is a leader in Colt's work with industry partners and bodies to standardise on key elements to enable easier integration. Fahim has almost two decades experience in telecoms, managed IT and network services, and cloud computing, focusing on the architecture, development and operation of complex platforms, with a keen interest in orchestration, automation and interoperability.
11.20
HubOne: Optimizing MPLS WANs
Hub One ha launched a SD-WAN offer that allows them to optimize their use of MPLS WAN, increase bandwise, facilitate deployment while giving them a full control over the settings.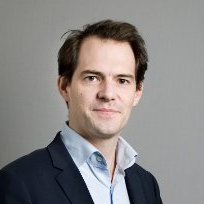 Arnaud Clement,
Marketing Manager,
Hub One
Arnaud Clément, 38 years old, is marketing and pre-sales director of the telecom activity at Hub One. After having evolved for 10 years at Hub One, Arnaud took the marketing and pre-sales direction in 2016. There, he drives innovative telecom product positioning and strategic marketing, product catalogues redesign and the industrialisation of the offers.
11.40
BT: SD-WAN and Dynamic Network Services (DyNS) Development
Discussing the development of a multivendor approach to SD-WAN as part of an integrated network solution which meets the needs of the different use cases of multinational organisations. This includes driving the wider implementation of vCPE and Virtual Network Functions in a cloud of clouds environment.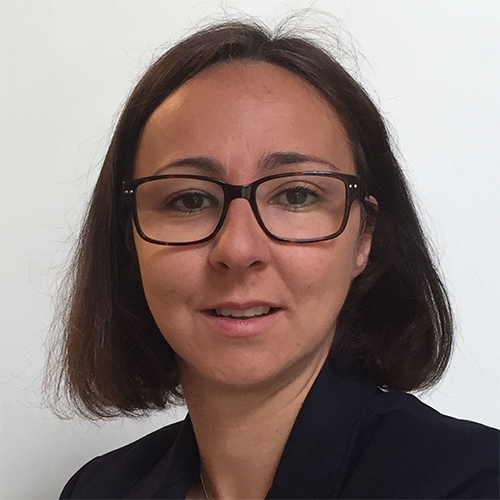 Anne-Gaëlle Santos,
Product Manager,
BT
Anne-Gaëlle leads the product management of Dynamic Network Service (DyNS) for BTGS. DyNS aims at building the global network of the future, based on SDN/NFV technology. She has 20 years of experience in the high-tech industry, of which 10 years has been spent on networking solutions, including application performance services, for global organisations. In her current role, she is responsible for defining innovative solutions to fulfil the needs of global customers and the new market drivers for global managed network services. Prior to this, Anne-Gaëlle worked as Channel manager for the French market, developing solutions based on specific market needs but also supporting local sales and bid teams to be successful with French customers within our global operation. Before this, she worked on the wireless market supporting operators business cases for 3G licenses and finding the right business model through application partner engagements.
16.00
End of the Exhibition