The Largest Global WebRTC Conference and Exhibition in Europe
Download the Brochure in PDF
Bringing together service providers, systems integrators, enterprises, vendors and industry thought leaders for 3 days of training, case-studies, demos and panels.

• WebRTC technology & market insights
• Great opportunity to evaluate technologies & services available on the market
• Global speaker list & technology committee
• Larger exhibition

2014 Conference Agenda: What are the next hot things in WebRTC ?
What are the customer profiles? What are the service providers strategies?
WebRTC is the next hot thing on the web. But
what's the next hot thing in WebRTC?
What about
ORTC
and
WebRTC 2.0?
The 2014 WebRTC Paris conference & expo will highlight
new usages of WebRTC
:
data channel video streaming, WebRTC & TV services, M2M applications.
WebRTC is a smart technology, but how customers use it? What are the first
WebRTC user profiles?
What does it mean to use a
WebRTC API platform
?
A panel gathering users
will be organized during the conference. The aim is to demonstrate how customers are using their WebRTC service platform.
What is WebRTC
impact on service providers business
and organization?
Main European service providers will testimony on their strategy to extend legacy communication services to the web. What are the current relevant use cases?
Can they monetize their services?
Upperside would again like to thank the
members of the committee
for their commitment and support.
WebRTC 2013 by the Numbers
The profile of the 2013 edition participants demonstrates a strong presence from European actors in this area, especially among the service providers. Figures also show a strong participation from brand new start-ups.



Profile of the 170 participants

30% operators, 5% analysts, 5% researchers, 30% new start-ups, 30% telecom equipment vendors.
Service providers' origin 75% European, 15% Asia, 10% America

Last year participants




The Exhibition

2014 EXHIBITORS:
Booth B
METASWITCH NETWORKS
Booth C
GENBAND
Booth D
BROWSETEL
, Booth F
MASHMETV
, Booth H
QUOBIS
, T23
WILDIX
, T26
STREAMROOT
, T29
APIZEE
T36
VIDEOTION


August 26, 2014 /by Sebastian Schumann, Slovak Telecom
Did the Telco bell ring? I often read statements from the "Internet advocates" or from vendors around Telco's and their views/mistakes in relation to WebRTC, but barely any share experience from within. I would like to share my thoughts on how the "democratization of voice" is seen by those who (still) earn a large portion [...]
Read more →
---
August 19, 2014 /by Iago Soto Mata
There are nowadays lots of ongoing proof of concepts and field trials involving WebRTC, having some of them reached the production stage. In this post we are going to explore which problems arise when you move from the lab to a production environment. These are five points to take into account when you are working with real field deployments of WebRTC.
Read more →
---
August 5, 2014 /by Remi Scavenius
Continuing the WebRTC Data Channel series of interviews I took the opportunity to get Nikolay Robionov's, Co-Founder of StreamRoot, point of view. StreamRoot is a peer-to-peer video delivery solution that helps online broadcasters to cut their bandwidth costs by up to 90%, while improving the quality of streaming.
Read more →
---
July 29, 2014 /by Remi Scavenius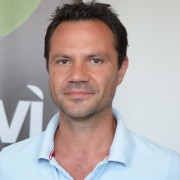 Following my previous post about companies using the WebRTC data channel I started doing some in-depth interviews with a few of them. Viblast is providing scalable video streaming solutions. Our software platform addresses the unique challenges of broadcasters and over-the-top (OTT) video content providers to reliably deliver high quality video
Read more →
---
July 22, 2014 /by Amir Zmora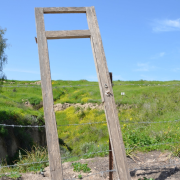 After Victor spoke about the different point of views of vendors and segments on the mandatory to implement (MTI) video codec in WebRTC we presented this poll question. What should be the mandatory video codec in WebRTC? To my great surprise, in both sessions, the majority (around 40%) selected an option different from my opinion.
Read more →
---
Last Free Webinar | July 15 2014
WebRTC Standards Update
WebRTC is being standardized at W3C and IETF each taking care of standardization work based on its charter. W3C – Client side APIs – Required so developers will be have a common interface for writing applications that can run on all browsers. IETF – On the wire protocols, states and events – In practice this means all the media stuff as well as requirements for the APIs provided to the W3C. Signaling was left out on purpose.

Since standardization is work in progress and actual implementations are impacted by what Google is releasing in the WebRTC code it is instrumental for everyone involved with WebRTC technically to be updated on the standardization progress, plans and decisions made.

View Recording