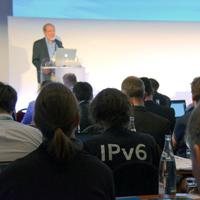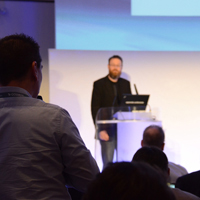 co-located with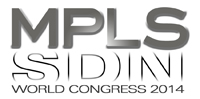 20/22 May 2014 Paris Roissy CDG

V6 World Congress 2014: Call for proposals
The following list of topics is not exhaustive and authors may propose other subjects in keeping within the thematic framework.

Internet of Things and IPv6
Smart Grid applications and deployment
IoT Security
Smart vehicles and mobile networks
6lowpan
Constrained applications and protocols
Smart buildings
Enterprises
Management issues of the transition process in administration or very large companies
Case studies in different industries or public sector organization: motivations, addressing plan, timeline, lessons learned, budget issue
How to convince your management to invest in IPv6 transition
IPv6 in the Data Center
IPv6 in the Internet presence
Migrating Corp Wi-Fi networks to IPv6
Migrating VPN access to IPv6
Securing IPv6

Generic: What are the Remaining big Challenges?
Application development in an IPv6-only environment
Network neutrality
Host behavior
Residential Gateway availability
Legacy application support
Measurements
Impact of the World V6 Launch

Content Providers Strategies
What are the motivations to move content to IPv6?
Issues in a NATed IPv4 Internet.
Impact of Content Distribution Networks
What happened on the V6 World Day remove as not more in use DNS whitelisting


Network Service Providers
Handsets, IPv6 for Internet access only, or internal Applications
Cable and xDSL providers
Transition techniques: Dual stack, 6rd, DS light, 4RD, MAP-T, MAP-E
Layer 3 VPN services: Timing, Market demand, CE to CE tunnels versus full deployment with 6VPE
VoIP / NGN
Detecting user brokenness caused by dual-stacking websites
Code changes (backend and frontend) to support v6: Critical changes vs. deferrable IPv6 traffic growth statistics
Plans/criteria for introducing permanent dual-stacking; for whole site or parts of site
CDN content over IPv6
Case studies for hosting providers


Standardization Process
What is achieved, what remains to be done
What Role Vendors Play?
IPv6 in network products
IPv6 in endpoints
IPv6 in other products
The Role Played by Governments and Large Administration


Abstracts must not exceed one page. They may be submitted by email at: info@upperside.fr or remi.scavenius@wanadoo.fr