The Speakers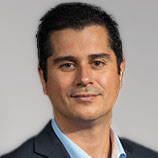 Kailem Anderson,
Vice President of Portfolio & Engineering,
Blue Planet
Kailem Anderson is Vice President of Portfolio and Engineering for Blue Planet, a division of Ciena. His responsibilities include global ownership of Blue Planet's portfolio strategy, direction, development and introduction of new offerings in the areas of automation, orchestration, analytics, software, SaaS and global services. Well-established in the networking industry for 20 years, Kailem has held various leadership positions at Cisco, IBM, and Microsoft, where he focused on introducing new technologies to market in the areas of networking, security, data center, automation and SaaS. Kailem holds a bachelor's degree in Engineering and an MBA from the University of New South Wales and resides in Sydney, Australia.

Chalan Aras,
VP, SD-WAN, Security and ITM
Citrix
Chalan Aras leads the SD-WAN, Secure Access and Intelligent traffic management product lines within Citrix Networking. His portfolio includes offerings for enterprise and service provider SD-WAN, enterprise security, cloud partnerships, SaaS and cloud performance, Workspace delivery, and traffic management solutions. Chalan's background includes significant general management and product leadership roles in leading technology companies in Silicon Valley. Chalan joined Citrix in 2012 from Cisco where he led the Enterprise Mobility (Wi-Fi) strategy as VP of Marketing for the Wireless Networking Business Unit. Prior to Cisco, Chalan was Acting GM and VP of Product Management for Polycom's Voice Communications Solutions Division, and the VP of Marketing and Strategy at Ditech Networks, a Mobility and Interexchange carrier VoIP Platforms provider. He has held other senior marketing roles at various voice and video networking startups, and started his career at IBM. Chalan received his Ph.D. and M.S. in Computer Engineering from the North Carolina State University, and attained his MBA from the University of North Carolina, Chapel Hill. He has secured six U.S. patents and is fluent in Turkish and French.

Hector Avalos,
VP Sales Europe, Middle East, Africa & Russia,
Versa Networks
Hector Avalos has over 25 years of experience in the computing, networking and telecommunications industries. He currently holds the position of VP EMEA Sales and Business Development at Versa Networks. His current activities are focused on "virtual CPE", "Software-Defined WAN" and "Software-Defined Security" solutions for Service Providers and Enterprises. Prior to Versa, Hector worked 4 years at Ericsson as "Head of technology, architectures, solutions and strategy", and 9 years at Juniper Networks as "Technical Director". Hector possesses a BSc. in Computing Science from 'UDLA' Mexico.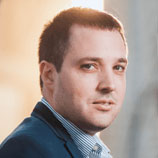 Amit Bareket,
Founder and CEO,
Perimeter 81
Amit Bareket is the Founder and CEO of Perimeter 81. Amit is a cybersecurity expert with extensive experience in system architecture and software development. He is the author of 8 patents issued by the USPTO for storage, mobile applications and user interface. Prior to Perimeter 81, Amit founded SaferVPN, sold in 2019 to J2 Global, and worked as a Software Engineer for major enterprises including IBM XIV Storage and BigBand Networks. He served in the Israel Defense Force's elite cyber intelligence unit (Unit 81) and graduated Cum Laude with a B.Sc. in Computer Science and Economics from Tel Aviv University.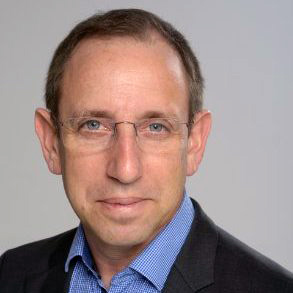 Daniel Bar-Lev,
Director, Office of the CTO,
MEF
As director in the MEF's Office of the CTO, Daniel is responsible for the development and implementation of a range of strategic MEF programs that are central to MEF's transformation to an agile-process oriented standards development organization. These innovative programs - including the MEF Software Developer Community, MEFnet global implementation platform, and MEF Reference Implementations - enable MEF's 210+ member companies to implement draft and published service orchestration and definitions work in code, and to make available standardized open APIs that accelerate the availability of highly agile, assured and orchestrated services for today's hyper-connected world. Daniel has been involved in the networking industry for 25 years holding a variety of positions in RAD Data Communications, as well as co-founding Resolute Networks where he held executive positions. Representing Resolute in the MEF, Daniel served for 3 years as MEF Global Marketing Co-Chair and was elected three times to the MEF Board of Directors. Since 2010, Daniel has been a senior member of the MEF staff.
Jonas Björklund,
CTO,
Aptilo Networks

Fouaz Bouguerra,
Sr. Manager, Solutions Engineering & Product Incubation,
Tata Communications
Fouaz Bouguerra is Senior Manager within Tata Communications, responsible for the management and execution of the product incubation strategy and solutions engineering for IZO SD-WAN and SD-Security product portfolio. Fouaz has an extensive experience working with global service providers and systems Integrators, delivering solutions for both global enterprises and service providers. Prior to joining Tata Communications, Fouaz worked for Interdata (a leading Systems integrator in France), where he was instrumental in building and managing their SD-WAN and SD-Security product offering. Before that, He had held various roles within OBS, where he started in their global IP backbone engineering team and then moved to senior pre-sales roles managing support for their large enterprise segments on Networks and Security portfolio. Fouaz spent last few years working on Next-Generation technologies such as SD-WAN, SD-Security, NFV, SDN, APM, Cloud connectivity and Secured Enterprise Mobility.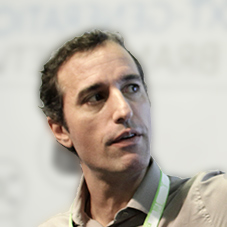 Pierre-Henri Bourdiol,
Senior Sales Engineer,
Versa Networks
Pierre-Henri Bourdiol holds the position of EMEA Senior Systems Engineer at Versa Networks since 2014 and brings 20+ years of experience in the networking industry across various technology fields. Prior to Versa, Pierre-Henri spent 7 years at Acme Packet as EMEA Solutions Architect - Director, and 6 years at Juniper Networks as Senior Systems Engineer.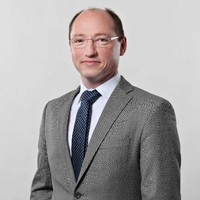 Marc Bouteyre,
Head of Virtualization Solution,
Ekinops
As Head of Virtualization Solution, Marc is responsible for the OneAccess branded virtualization portfolio, including virtual network functions (VNF) product management and strategic partnerships. He also leads the development of the go-to-market model and the set-up of the Ekinops partners ecosystem. As a virtualization expert, Marc is the Ekinops spokesperson for the company's software-defined networking (SDN) and network function virtualization (NFV) activities.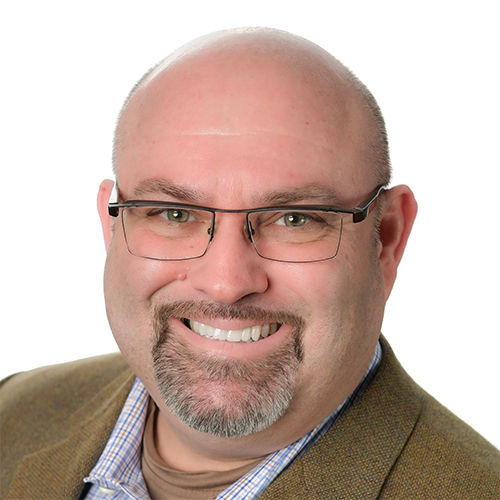 Jeff Bradbury,
Senior Marketing Director,
Hughes
Jeff Bradbury has over 20 years' experience designing and delivering enterprise technology solutions with both the IT and product management functions, and has led a variety of technology companies through successful high-growth phases. Jeff is currently Senior Marketing Director at Hughes, a leading provider of fully managed SD-WAN and digital media services dedicated to transforming distributed organizations into better-connected, customer-focused enterprises. In this role, Jeff works across markets to understand customer needs, technology adoption trends, and the direction of digital transformation to ensure Hughes is ready with the solutions customers need to meet their business goals.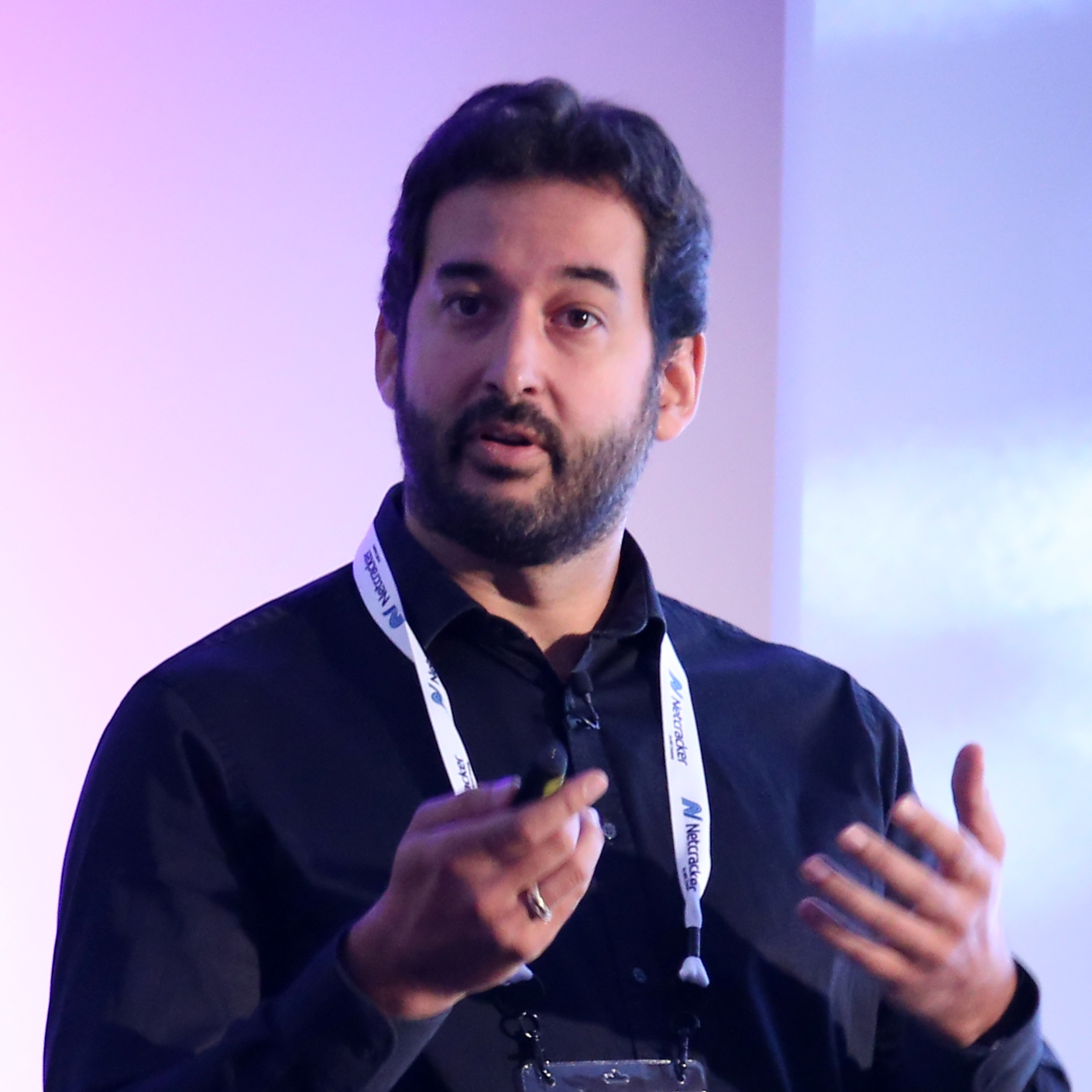 Gregory Cauchie,
CTO,
Italtel France
After 15 years working in different Service Providers network Departments, Gregory started in 2016 to work on web-scale networks and Infrastructure as Code. Now at the head of Italtel France Technology department, he works on IT infrastructure solutions integration that can increase Quality of Experience and be more easily managed via CI/CD automation.


Roy Chua,

Founder and Principal at

AvidThink
Roy Chua is Founder and Principal at AvidThink, an independent research and advisory service formed in 2018 out of SDxCentral's research group. Prior to co-founding SDxCentral and running its research and product teams, Roy was a management consultant working with both Fortune 500 and startup technology companies on go-to-market and product consulting. As an early proponent of the software-defined infrastructure movement, Roy is a frequent speaker at technology events in the telco and cloud space and a regular contributor to leading online publications. A graduate of UC Berkeley's electrical engineering and computer science program and MIT's Sloan School of Business, Roy has 20+ years of experience in telco and enterprise cloud computing, networking and security, including founding several Silicon Valley startups.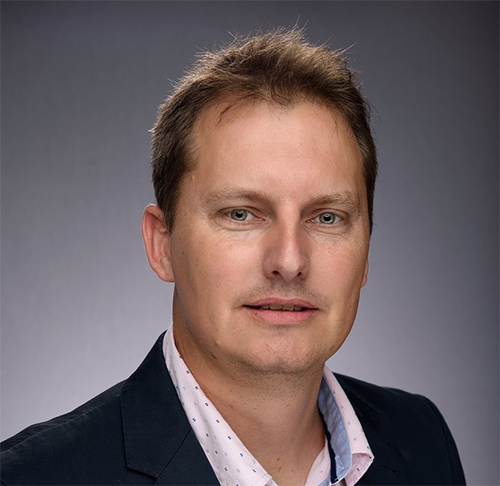 Francois van Deventer,
Sr. Network Sales Specialist,
Citrix
Francois van Deventer is a strong customer advocate who is driven to deliver world-class customer experience by working at multiple Global software companies. Francois has gained global customer experience in many areas such as Networking, Software & Security where he also keeps industry certification in each of these fields. He is an experienced Solutions Lead with a demonstrated history of working in the information technology industry. Skilled in multiple Information Technology areas, such us Sales, Channel, Service Management, Data Center, Networking and Enterprise Architectures.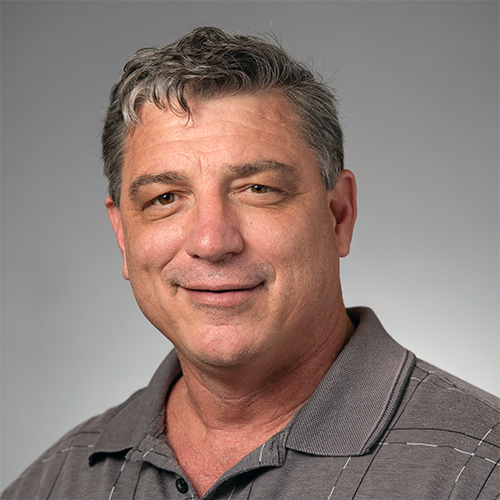 Thomas DiMicelli,
Blue Planet Portfolio Marketing,
Blue Planet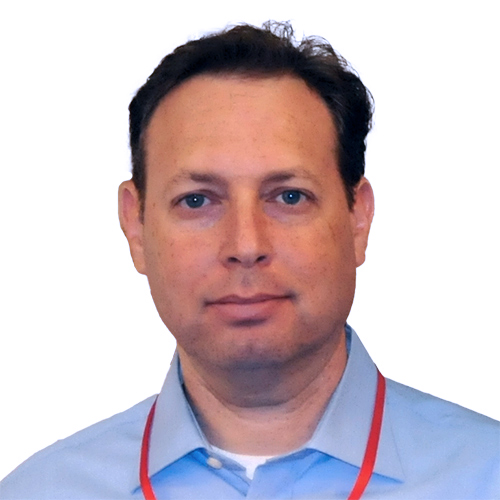 Ofer Farkash,
Product & Solutions Marketing Manager,
Amdocs
Ofer Farkash is responsible for service providers' enterprise network services & solutions marketing for Amdocs. Ofer has over 20 years of experience in the telecommunication market and held senior product management, marketing and sales engineering positions. His prior work experience spanned software/hardware solutions for Telcos and enterprises telecommunications networks and BSS. Most recently Ofer was the Director of Amdocs Convergent Charging product management, and previously at SkyVision, Axerra Networks and RAD data communications, where his roles involved working with service providers such as AT&T, Telefonica, Globe, Vodafone, KPN, Telecom Italia and Enterprises such as Goldman Sachs, NBC, Shell and many others.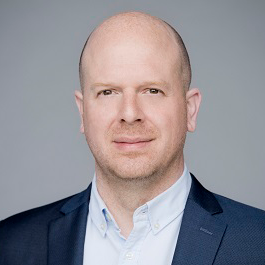 Nicolas Fischbach,
Global CTO,
Forcepoint
As Global CTO, Nicolas Fischbach drives corporate level vision, defines the research agenda and pilots technology and architecture roadmaps which underpin Forcepoint's human-centric cybersecurity solutions. He is responsible for company-wide innovation as well as Forcepoint Security Labs, and is instrumental in developing thought leadership for the brand. In addition, Nico leads the office of the CTO, pilots C-level engagements with chief security strategists and architects, and sponsors University R&D partnerships and Raytheon technology transfers. Prior to this role, Nicolas led Forcepoint's cloud-first transformation as the CTO for the company's cloud security business, where he oversaw technical direction and innovation. Before joining Forcepoint, he spent 17 years at Colt, a global B2B service provider, starting as a senior network engineer and being ultimately responsible for company-wide strategy, architecture and innovation. Under his leadership Colt received significant industry awards as a SDN, NFV and telco transformation pioneer.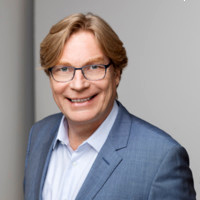 Sven Freudenfeld,
CTO of Telecom BU,
Lanner Electronics
Sven is the CTO (Chief Technology Officer) of Lanner's Telecom Applications Business Unit. Sven possesses 30 years of experience in telecommunications, network computing, product management and business development. Prior to assuming this position in Lanner, Sven had taken several managerial positions in global business developments for Noviflow, LEI Technology (a subsidiary of Lanner in Canada) and Kontron, and had greatly contributed in the cloud, media and telecom market segments. He was fundamental in accelerating the adoption for P4 and OpenFlow based packet forwarding technology, virtual CPE/SD-WAN, and Advanced Telecommunication Computing Architecture (ATCA) technology in the service provider market. Prior to his tenure at Kontron, Sven had held several engineering positions: Network Engineering at Deutsche Telekom, System Architect at Abewa GMBH, Systems Engineering at Nortel and Test Engineering at Sanmina-SCI.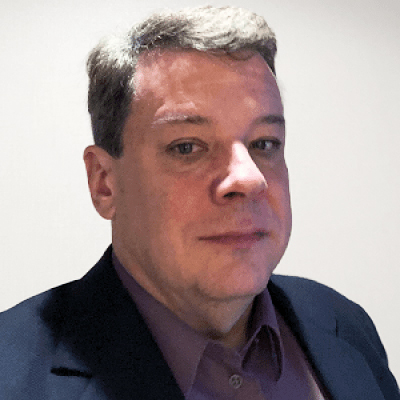 Jim Fulton,
Director of Cloud and Edge Protection Solutions,
Forcepoint
Jim Fulton is Forcepoint's Director of Cloud and Edge Protection solutions. He has been developing and delivering enterprise access and security products for more than 20 years in both Austin and Silicon Valley. He holds a degree in Computer Science from MIT.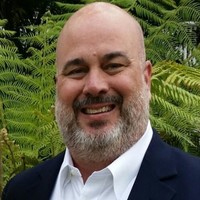 Willy Garrou,

SD-WAN and SD-Edge Product Manager,

Sprint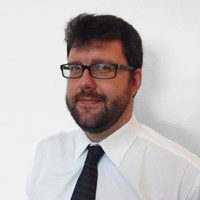 Francisco Guerrero,
Chief Business Officer of SD-Networking,
Teldat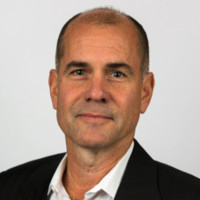 Dave Ginsburg,
VP Product and Solutions,
Aryaka
Dave Ginsburg is VP, Product & Solutions Marketing at Aryaka, as well as a published author and thought leader focusing on the convergence of these different technologies in driving business outcomes. His background includes leading marketing and product management organizations spanning networking, the cloud, SaaS, security, and SDN, at companies including Teridion, Pluribus, Extreme, Riverstone Networks, Nortel, and Cisco.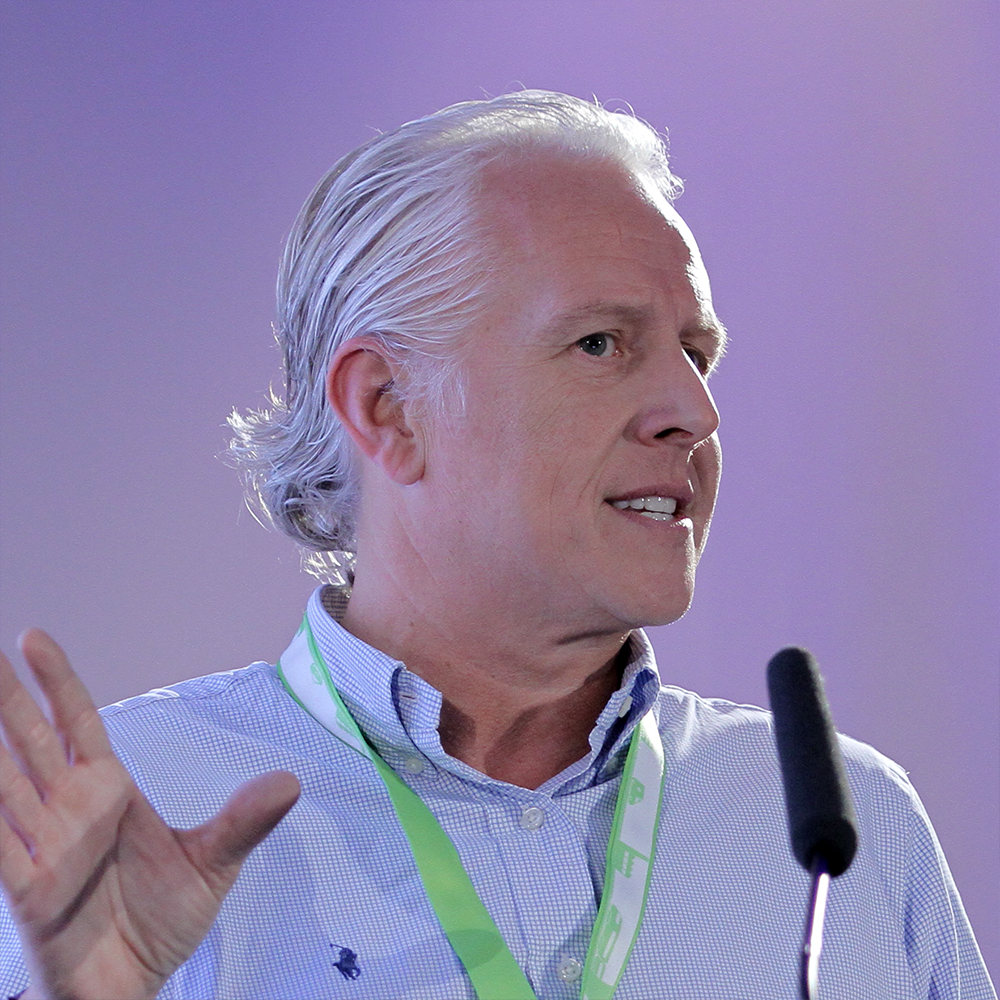 Wim Henderickx,
Director Network Consulting Engineering & PLM,
Nokia
Mr.Wim Henderickx is Director Network Consulting Engineering & PLM – Technology in the ION Division at Nokia, based in Belgium. Mr. Henderickx provides senior level consulting on advanced IP solutions for Service provider and Enterprise customers around: Cloud Networking (SDN/NFV), Triple Play, Mobile, IOT, etc. He has over 20 years' experience in the communications and networking industry, and is a regular speaker at technical conferences all over the world. He is active in a number of SDO's like IETF, BBF, openStack, etc. Mr. Henderickx holds a Bachelor's degree in Industrial Engineering, Data Communications and a Masters degree in Economy and is a Bellabs Fellow.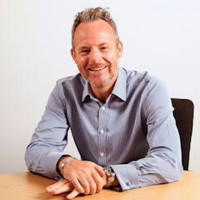 Damian Hicklin,
EMEA Director,
Trustwave, a Singtel company
Damian is the Consulting & Professional Services Director at Trustwave for their Threat Detection & Response Consulting (TDRC) business. Having first worked 'IT Security' back in 1999 working with some of the founding vendors, at Trustwave his business is responsible for deploying Gartner Leading Threat Detection & Response and MDR services built on a world class technology alliances. Damian's TDRC business has been instrumental in developing MDR, SOAR and SASE services with a Cloud first approach over the past 18 months. Like many others this year, he is based at home along with many other Digital Nomads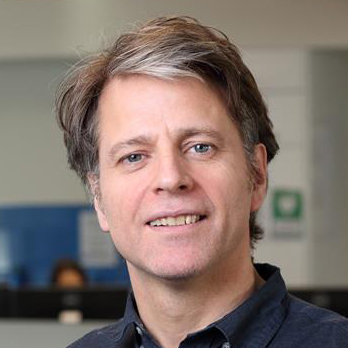 Mick Higgins,
SVP Product,
Asavie
Mick Higgins is responsible for all Product Management at Asavie, bringing a portfolio of network-security, mobile and IoT service and platform to markets across the globe. Before joining Asavie, Mick was VP of Mobility and IoT Product Management at Tata Communications where he oversaw Tata Communications' global Mobility and IoT business and was a cofounder of Tata Communications MOVETM. He was also Managing Director of Alcatel-Lucent for Singapore and Brunei, and has also led Alcatel-Lucent's Wireless Asia Pacific business.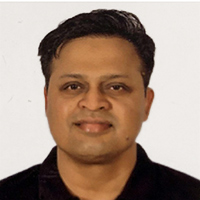 Tushar Jain,
Director, Packet Products Portfolio Management,
Blue Planet
Tushar is a Global technology professional with 20+ years of experience in Telco & Networking industry leading and managing complex product portfolio for global network & IT vendors. Tushar's career spans across Product Management, Engineering and Customer Support and has held various senior product management and engineering positions in the past with Cisco, Ericsson, Tellabs, Nortel and Startups. Tushar is currently serving as Product Management Director for Ciena Packet products portfolio driving Software Virtualization and Management products and features for Ciena with key focus on enterprise, mobility, edge compute, cloud integration, SDN/NFV, 5G, access/aggregation strategy and products. Tushar holds a Bachelors in Engineering (Electronics & Telecommunications) and Post Graduate Diploma in Advanced Software Design and Development. He is an avid reader and also hold other industry certifications including certified scrum master and Stanford project management.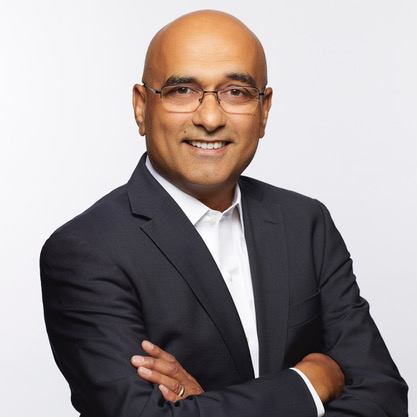 Sunil Khandekar,
Founder & CEO,
Nuage Networks
Sunil founded Nuage Networks in 2013 with the goal of making networking as easily consumable as cloud compute and storage, starting with SDN in the data center and expanding to the WAN with the introduction of Virtualized Network Services (VNS) in 2014. Sunil has led the Nuage Networks business through 7 years of growth, winning numerous industry awards along the way and being recognized as an innovator and leader in SDN and SD-WAN. Prior to Nuage Networks, Sunil led EMEA business development and global product management for the IP business at Alcatel-Lucent (now Nokia). He was an early employee at TiMetra Networks (sold to Alcatel for $155m) and previously worked in product management and consulting engineering at Bay Networks and Nortel Networks. Sunil has co-authored and contributed to multiple IETF drafts, including VPLS and SDN, and is a frequent speaker at industry events. He has a bachelor's degree in mechanical engineering and a master's degree in CIS.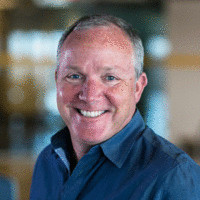 Kevin Klett,
Vice President - Marketing and Product Management,
128 Technology
Kevin Klett serves as the Vice President of Marketing & Product Management at 128 Technology. Kevin has broad experience in the communications and networking industry spanning 25 years in roles including product management, marketing, development, systems/sales engineering and professional services. Kevin joined 128 Technology in 2015. Prior to 128 Technology, Kevin served for 14 years as Vice President of Product Management at Acme Packet (acquired by Oracle in 2013). At Acme Packet/Oracle, Kevin led the product management team responsible for shepherding the Session Border Control and Session Aware Networking portfolio from introduction to becoming a global market share-leading portfolio. Prior to Acme Packet, Kevin served as Vice President of Corporate Systems Engineering at Lucent Technologies/OPENet Division (formerly Excel Switching). Kevin holds a B.S. degree in Electrical Engineering-Telecommunications from the University of Connecticut and lives in Boston, MA.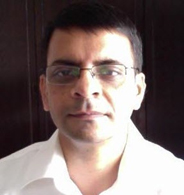 Ashish Kumar,
Principal Consultant,
Bell Labs Consulting
Ashish Kumar is Principal Consultant, Economics and Operations with Bell Labs Consulting (a unit of Nokia Group). He is based in Singapore. He has recently worked as a technology economics expert in consulting projects for clients in South Africa and Saudi Arabia, and as an Engagement Lead for strategic projects for an infocomm regulator and an electric utility in South East Asia. He has delivered projects to clients in more than a dozen countries. He has worked with Bell Labs Consulting since 2016 and with Nokia group since 1999. He has a Ph.D. in management from the Indian Institute of Technology (IIT) Delhi, master's degree in industrial engineering from National Institute of Industrial Engineering, Mumbai, India and bachelor's degree in industrial engineering from IIT Roorkee. He has co-authored a book on world class manufacturing and several papers in peer-reviewed journals.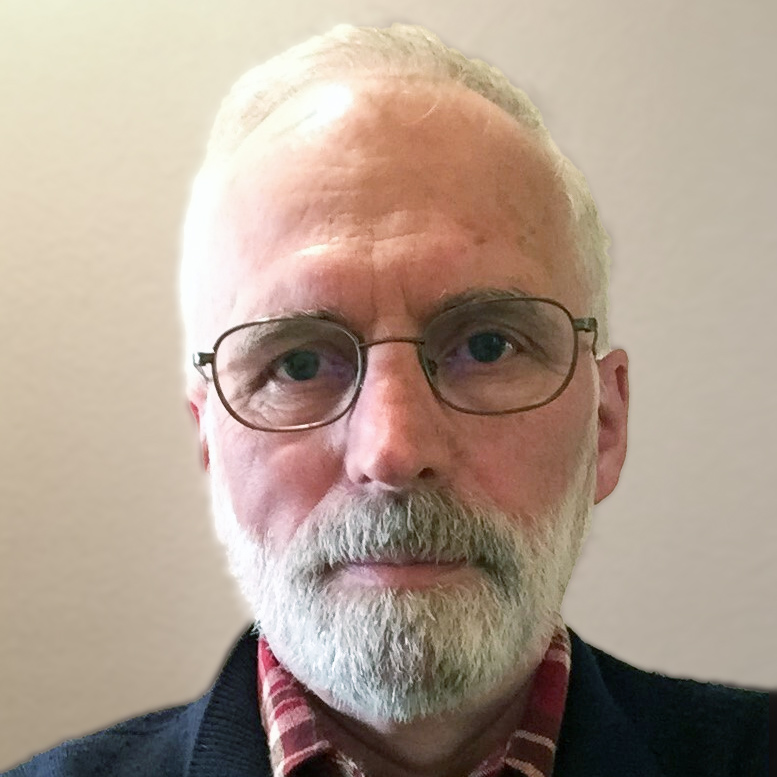 Michael Leonard,
Product Marketing Manager for SD-WAN,
VMware
Michael Leonard is a product marketing manager for SD-WAN at VMware. He creates content so that potential customers can learn about the product. He has a background in networking including SD-WAN and WAN Optimization. He has worked in the industry for over 20 years. VMware SD-WAN is the 8th market leading product that Michael has worked on in his career and it is his favorite.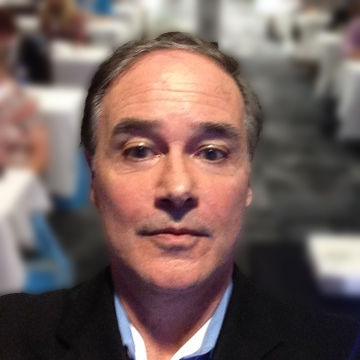 Daniele Loffreda,
Marketing Lead,
Blue Planet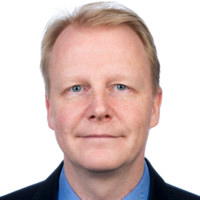 Klaus Majewski,
Principal Product Management,
Forcepoint
Klaus Majewski is a product management Principal at Forcepoint and holds a M.Sc. degree in Computer Science from the Helsinki University of Technology. With more than 20 years of expertise in network security, his accumulated experience includes ethical hacking, security audits, Common Criteria certifications and product management of network security products. Klaus has authored a number of books and technical articles and is a frequent speaker at industry events across the globe. His CISSP and CISA certificates are among the various other qualifications of his career.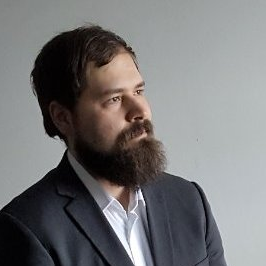 Janne Mikola,
Product Manager,
Telia Company
Janne Mikola is the Product Manager of Telia SD-WAN service at Telia Company. He has been responsible for the service's technical aspects since, and even before, its inception in 2017. Mikola is a Master of Science in Computer Science from Tampere University (of Technology) and he originally wrote his M.Sc. thesis on Software-Defined Networks when SDN was in its early days. Mikola sees virtualization, automation and Infrastructure-as-Code (IaC) as today's most important principles in modern networking services. For the immediate future Mikola is looking forward to push Telia's networks into the direction of Machine Learning and Big Data Analytics and possibly even true AI. Mikola is an active participant in international and inter-organizational talks which define the future direction of SDN and NFV. Lately, Mikola has made appearances as a Guest Lecturer in academia.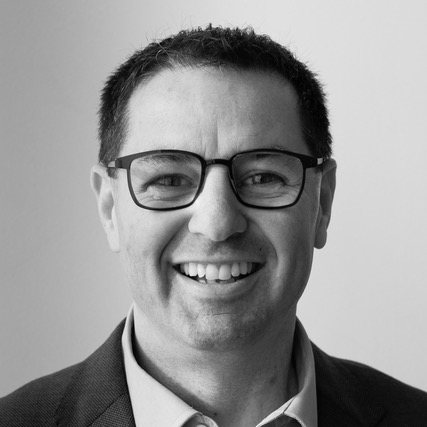 Franck Morales,
Vice President Marketing Connectivity Services,
Orange Business Services
Within Orange Business Services, Franck is in charge of developing the portfolio of connectivity services to meet Orange Business Services customer needs. Since his appointment in 2013, he has developed an ambitious strategy around Hybrid Networks with Value Added Services, with strong evolution now towards SDWAN, Orchestration and Virtualization technologies. With more than 30 years within the Orange Group (formerly France Telecom), Franck has extensive experience including 12 years in Mobile Business within Orange France. Franck has spent his all career facing business customers or managing strategic partnerships. Outside his professional life Franck enjoys cultural activities such as Opera, especially Italian ones, and also loves the theatre. Sport also figures in his freetime, especially cycling, running, and skiing.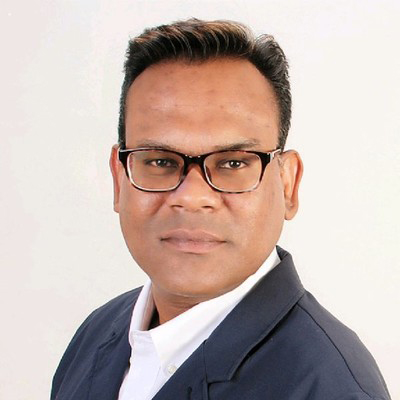 Ritesh Mukherjee,
Vice President of Product Management,
128 Technology
Ritesh Mukherjee is Vice President of Product Management leading technology strategy at 128 Technology. His expertise includes routing/switching, data center, cloud, SDN/NFV, and IoT. Prior to 128 Technology, Ritesh was Director, Network Solutions at Huawei leading their Technical Solutions Team. Prior to that he was Manager, Product Management at Cisco responsible for LISP, Multicast, Routing, and other technologies across IOS, NX-OS, and IOS-XR. Ritesh holds a PhD in Computer Science from Concordia University, Montreal.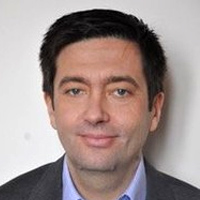 Laurent Perrin,
Director Application-Driven Networks,
Orange Business Services
Laurent is Director of Product Management in the connectivity business unit of Orange Business Services. He leads a team of senior product managers covering multinational and French companies worldwide. His mission is to support Orange customers in the transformation of their network to adapt to new cloud, Internet and security requirements, leveraging SD-WAN, SDN and NFV technologies to optimize the end user experience. Key focus areas are SD-WAN, WAN optimization, application performance management, LAN, WLAN and Cyberdefense. Laurent has been a speaker in various Industry events such as Gartner Symposium, WAN Summit, Cisco Live, TM Forum and Light Reading SD WAN Symposium. He brings his 20 years' experience in the B2B telecommunication market, with a strong marketing focus in areas of innovation (Internet, M2M, hybrid networks, SD-WAN).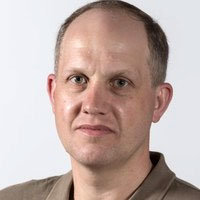 Nikolai Pitaev,
Senior Technical Marketing Engineer,
Cisco
Nikolai Pitaev is a senior technical marketing engineer (TME) at Cisco Enterprise Networking Business Unit. Nikolai is responsible for Cisco SD-WAN solution based on Viptela technology since the first day of the acquisition in August 2017. Prior to that Nikolai was TME for Cloud Products based on CSR 1000V and physical ASR 1000 router families. In his fourteen years with Cisco, he has worked as presales systems engineer for a major strategic Service Provider Account in Europe and then as TME. Prior to Cisco Nikolai spent five years at Deutsche Telekom Headquarters planning and designing the biggest European IP and Access Aggregation network. Thanks to this business carrier Nikolai had different roles - as Cisco customer, as Cisco Sales engineer and as Cisco Business Unit team member. Nikolai is a well-known speaker who has presented at several conferences including Cisco Live Berlin, Las Vegas and Melbourne, partner events and seminars worldwide including winning Best Research Paper at ICPE 2018 Conference in Berlin and Distinguished Speaker Award at Cisco Live. He holds a Master of Science (Dipl.-Ing.) in Electrical Engineering from the Technical University of Darmstadt, Germany. In his spare time, Nikolai is a youth ice hockey team manager and hockey dad of two San Jose Jr. Sharks AAA goalies. Nikolai is based out of the Cisco office in San Jose, CA.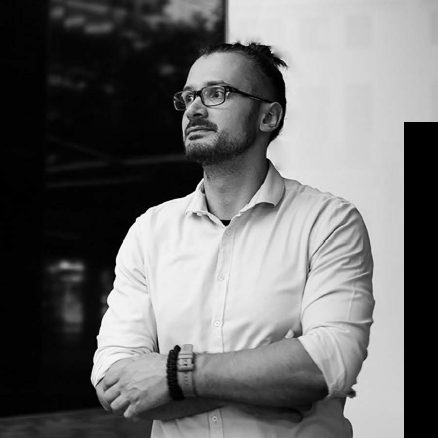 Michal Podoski,
Infovista
Over a decade is how long Michal Podoski has been active in both IT and Telecommunications market, solving Unified Communications, and System Integration brainteasers. His experience isn't limited to Service Provider Environments and includes significant exposure to other parts of the usual supply chain, in this case, Solution Vendors and System Integrators. Michal's focus for the last couple of years was Product Development while working closely with both Engineering and Field Teams during pre-sales project stages. The constantly evolving Comms market segment requires trends awareness and being fluent in underlying technology, which for Michal nowadays revolves around Unified Communications, Networking Security and SD-WAN. SD-WAN is what driven Michal over the recent years when working with Ribbon Communications and Edgewater Networks, and the very same SD-WAN brought Michal to Infovista to lead the Product Management team. Finally, what is shaping Michal's work ethic and attitude, working simultaneously as the ultimate reward one can ask for, is the experience of when things get finally done.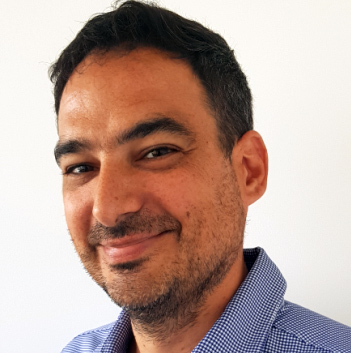 Nicolas Ribault,
Senior Product Manager,
Keysight Technologies
Nicolas is the product owner and development manager for Keysight's active monitoring solutions. With 20 years of experience in High Tech industry, he has been one of the lead innovators for network performance monitoring products with Ixia/Keysight for the last 10 years. Before his focus on performance monitoring solutions, Nicolas has held several positions as solution architect and consultant for voice over IP, cellular networks and IP networking.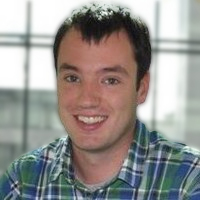 Jeroen Rommens,
Senior Consulting Engineer for SD-WAN,
Nokia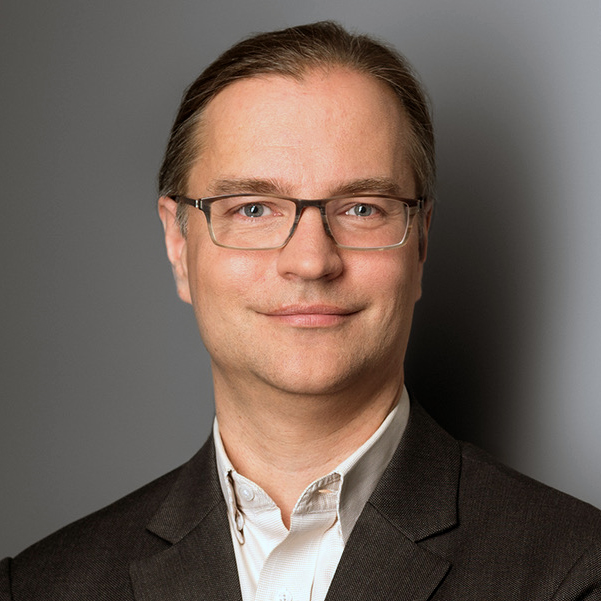 Carsten Rossenhoevel,
Managing Director,
EANTC
Carsten Rossenhövel is Managing Director and Co-Founder of EANTC AG (European Advanced Networking Test Center). Based in Berlin, Germany, EANTC is a test lab specializing in telecommunication technologies and offers vendor-neutral network testing services for manufacturers, service providers, and enterprise customers. In this role, Carsten has over 20 years of experience in telecommunication networks testing and is responsible for EANTC's business development and marketing. His technical areas of expertise include Network Functions Virtualization and transport network solutions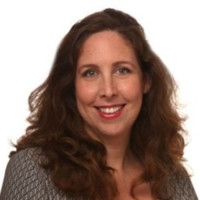 Sharon Rozov,
Marketing Solution Architect,
RAD
Sharon has 25 years of experience in the telecom industry, in the areas of fixed and mobile broadband networks. Her career spanned network architecture, innovation incubation and technology collaborations. In RAD, Sharon is the marketing lead for vCPE solutions.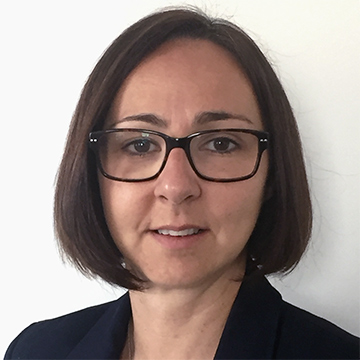 Anne-Gaëlle Santos,
Head of Product Management,
BT Global Services
Anne-Gaëlle leads the Dynamic Network Service (DyNS) programme for BT at a global level. She has 20 years of experience in the high-tech industry, of which 10 years has been spent on networking solutions, including application performance services, for global organisations. In her current role, she is responsible for defining innovative solutions to fulfil the needs of global customers and the new market drivers for global managed network services. Prior to this, Anne-Gaëlle worked as Channel manager for the French market, developing solutions based on specific market needs but also supporting local sales and bid teams to be successful with French customers within our global operation. Before this, she worked on the wireless market supporting operators business cases for 3G licenses and finding the right business model through application partner engagements.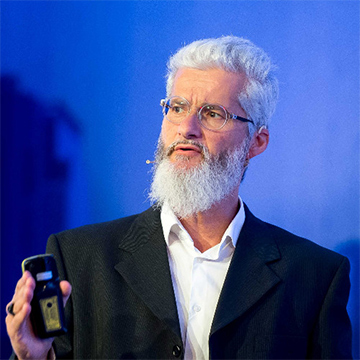 Ronen Shpirer,
Director, CSP Solutions Marketing,
Fortinet
Ronen Shpirer is leading Fortinet's Solutions Marketing for the Mobile Networks Operators (MNOs) segment, with emphasis on security's role and solutions for 5G infrastructure and services. Ronen has over 25 years of international pre-sales and marketing experience in networking and security in the carrier, service provider and enterprise markets. Prior to joining Fortinet, Ronen worked for a number of leading networking and VAS companies including Motorola, Cisco Systems and Bay Networks. Ronen holds a degree in Business Administration and Sociology. Mr. Shpirer is based at Fortinet's EMEA headquarters in Sophia Antipolis, France.

Daniel Tal,
Head of NG OSS/NFV,
Amdocs
Daniel is the head of Amdocs NG OSS/NFV solution architecture for EMEA region. Daniel is an expert in service fulfilment, end to end orchestration NFV and cloud with more than 15 year of experience in the telecoms domain. In his previous role at Amdocs, Daniel led the product management of Amdocs service fulfilment portfolio. Before joining Amdocs he managed the service fulfillment domain at HOT Telecoms, one of Israel's leading service providers.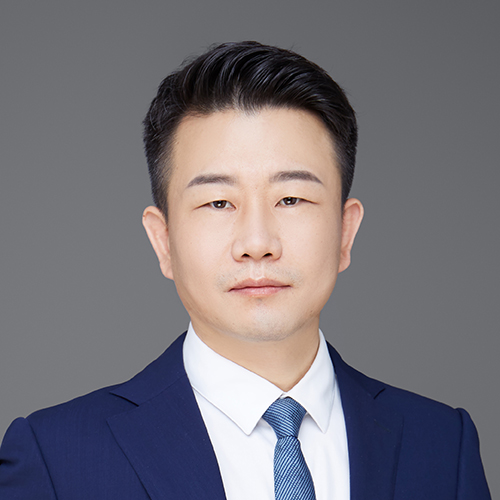 Cao Tongqiang,
SD-WAN Director, Huawei Campus Network Domain,
Huawei
Mr. Cao Tongqiang serves as the AR Product Director of Huawei's Campus Network Domain. He is responsible for R&D, marketing, and production management of AR products. With 12 years of experience in the network field, Mr. Cao has gained deep insights into branch gateway products and SD-WAN solution development trends.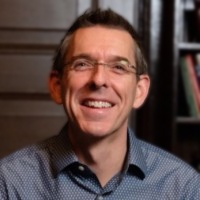 Eric Trolan,
Technical Solutions Architect GTM Cloud Security,
Cisco
Over 25 Years in Networking/Security Experience working in varied environments, from startups to Fortune 25 companies and industries ranging from Biotech to Finance. His experience brings business acumen with a technical focus to the design of customer solutions.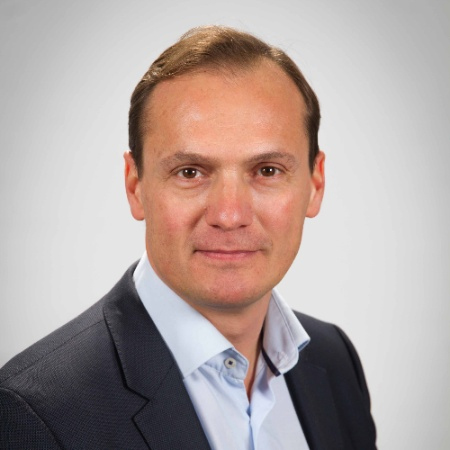 Jean-Marc Uzé,
Augtera Networks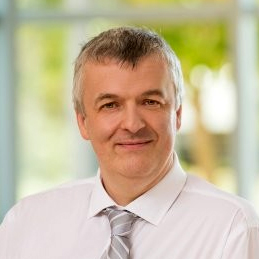 JP Vasseur,
PhD, Head of ML/AI for Networking,

Cisco Fellow
JP Vasseur, PhD is a Cisco Fellow where he has been working on a number of networking technologies such as IP/MPLS, Quality of Service, Traffic Engineering, network recovery, "The Internet of Things" (as the Chief Architect of the Internet of Things), Security, Wireless Networks since he joined Cisco in 1998. From 1992 to 1998, he worked for Service Providers in large multi-protocol environments. He is an active member of the Internet Engineering Task Force (co-author of more than 35 IETF RFCs, funders and co-chair of several Working Groups such as the PCE and ROLL WG), and an active member in several SDOs. JP has been leading world-class engineering teams of advanced networking and Analytics/Machine Learning (Self Learning Networks, Cloud-based Machine Learning) with key applications such as Security, Wifi networks, Devices classification and SD-WAN to mention a few (network cognitive and predictive analytics). JP is a regular speaker at various international conferences; he is involved in various research projects in the area of IP/IoT/Security/ML and the member of a number of Technical Program Committees. JP Vasseur is also Associate Professor at Telecom Paris. He is the (co)inventor of more than 500 patents in the area of IP/MPLS, Security, The Internet of Things and Machines Learning / Analytics. He is the coauthor of "Network Recovery" (Morgan Kaufmann, July 2004), "Definitive MPLS Network Designs" (Cisco Press, March 2005) and "Interconnecting Smart Object with IP: The Next Internet (Morgan Kaufmann, July 2010 - http://www.thenextinternet.org/). JP receives an engineering degree in computer Science (France), a Master of Science in Computer Science (Steven - USA) and PhD in Networking (Mines-Telecom Paris – France).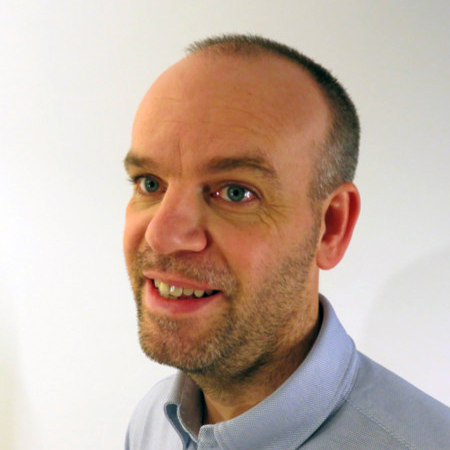 Niek van der Ven,
Founder,
Sdnbucks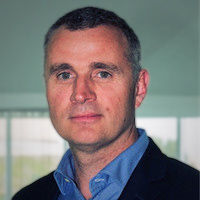 Christophe Voilque,
Director EMEA MSSP,
Fortinet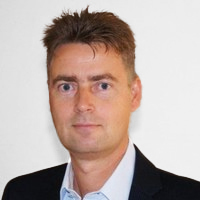 John Volkering,
Technical Director EMEA,
Versa Networks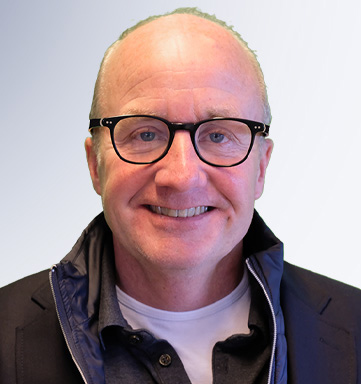 Simon Vye,
Director Sales Integration,
Globalinternet - now part of Expereo
Simon has over 30 years of experience in the telecoms, media and tech sector, with an excellent track record in sales, marketing and general management combining strong leadership, communications and collaboration skills with a sense of pragmatism and fun. Simon, a Brit with joint British and Dutch nationality has lived in the Netherlands for more than 20 years, is a keen follower of trends in technology and how these drive business change and industrial innovation.

Eyal Webber-Zvik,
VP, Product Marketing,
Cato Networks
Eyal Webber-Zvik is Cato Networks' Senior Director of Product Marketing and Business Development. Previously, Eyal ran Cato's product management organization where he helped build the Cato platform. Eyal brings more than 20 years of experience in security and networking companies.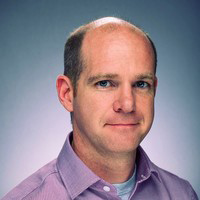 Glenn Williams,
SD-WAN & SASE Domain Specialist,
Citrix
Glenn Williams is a Domain Specialist within the App Delivery and Security Organisation focused on delivery of the SD-WAN and SASE portfolio to Service Providers and Enterprise markets, with a decade of working with Service Providers Glenn has gained significant experience working with customers to identify and address their true pain points in today's ever changing ecosystem, to allow them to address their business challenges and accelerate their digital transformation journeys.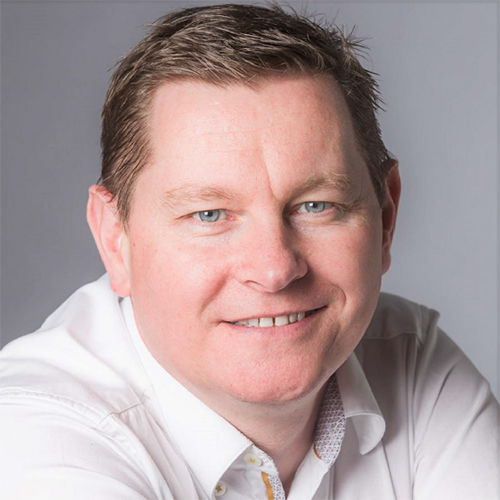 Dr. Carl Windsor,
Field Chief Technology Officer,
Fortinet
Dr Carl Windsor is Fortinet Field Chief Technology Officer having worked at Fortinet for 14 years and has a focus on SD-WAN, SASE and application security strategy. Prior to working at Fortinet Carl ran managed service strategy in European Datacenter company TeleCity and holds a PhD in Computational Chemistry & Quantum Mechanics.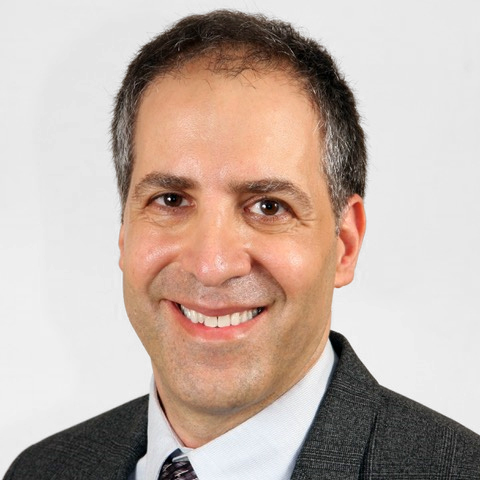 Part III presented by
Rami Yaron,
Advisor, Consultant, Instructor,
MEF
Rami has over 20 years of experience in the telecommunications industry as a technology leader. Throughout his career, Rami held various senior leadership positions in architecture, product strategy, and business development at NEC, Telco Systems, DragonWave, Axerra Networks, Carrier Access, and Paragon Networks. He also served as a member of many global standardization organizations such as MEF, BBF, ETSI, IETF, IEEE and ITU-T. Currently Rami serves as an advisor/consultant in the area of technology, business development, product strategy, and knowledge delivery for SDN/NFV, SD-WAN, Security, Carrier Ethernet, MPLS and 5G.


Tom Yin,

Senior Business Development for SDN/NFV,

Equinix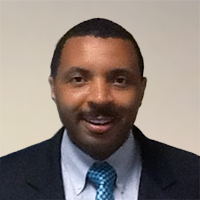 Dawane Young,

Verizon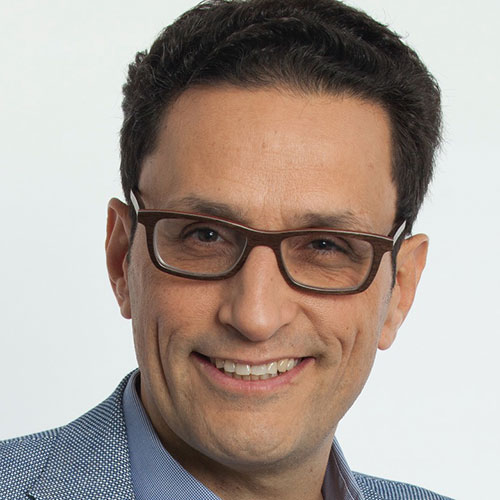 Yishay Yovel,

Chief Marketing Officer,

Cato Networks
Yishay Yovel directs Cato's global marketing. Yishay was previously the Vice President, Marketing for Trusteer, a financial fraud and advanced malware protection company, acquired by IBM in 2013. Prior to Trusteer, Yishay was Sr. Director, Product Marketing at Imperva. Yishay has over 25 years of experience in marketing and product management for enterprise software solutions in the areas of security, networking, fraud, storage, and mobile computing.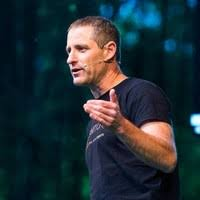 Amir Zmora,
CEO & Co-founder,
flexiWAN
Amir Zmora is CEO & Co-founder of flexiWAN, the world's first Open Source SD-WAN. Before starting flexiWAN, Amir was CEO & Co-founder of SwitchRTC, a Real-time, interactive WebRTC based video CDN and B2B/B2C collaboration solution acquired by YouNow. Among his previous positions, Amir was VP Products & Marketing for the Technology Business Unit of RADVISION, an Avaya company. Amir is the author of TheNewDialTone and founder of several technology and informational websites around SD-WAN and WebRTC.