Requirements for the Second Wave
The 4th SD-WAN Summit will take place from 24th to 26th September 2019.

Renowned experts will underline the maturity challenge of SD-WAN and what are the pain points.


"
Conversations with leading service providers in attendance provided unique insights into real-world experiences of deploying SD-WANs at scale and the related challenges.

"


— Roy Chua, Founder, Avidthink
The 2019 agenda: AI & ML, automation, security, orchestration
Since SD-WAN still lacks a concise, universally accepted definition, it becomes more difficult to understand all the product offerings.

The 2019 agenda sessions will address the principal technology challenges with a special focus on AI and Machine Learning, automation, orchestration and security.

As each year, the programme benefits from numerous service providers testimonies (BT, Orange, Telia, Verizon, Tata, Sdnbucks, Ven Telecom).
Debates: Addressing IT issues, SD-WAN Open Sourcing, Standardization
What is the role of SD-WAN in the transition to the digital enterprise?
How to use open source elements?
Who needs a standard for SD-WAN?

Renowned experts will respond these questions during three exciting panels covering the hottest and controversial arising trends in the SD-WAN area.
2019 Exhibition Floor Plan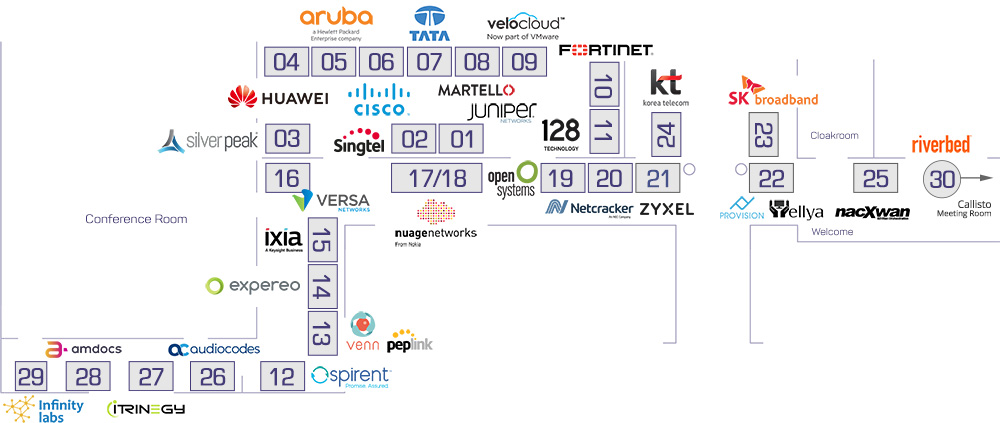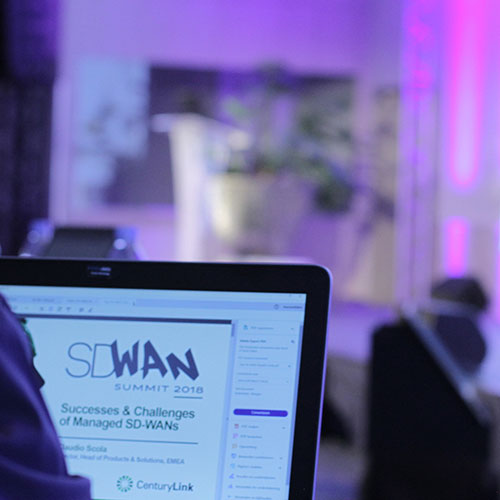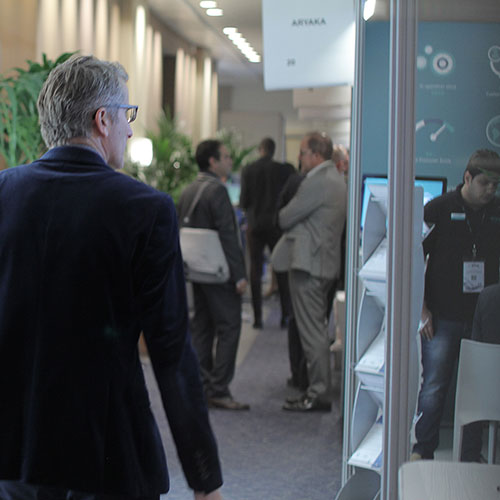 "
The SD-WAN Summit is THE place to talk business and trends with key industry delegates.

"


— Carsten Rossenhövel,

Co-Founder &

CTO, EANTC
The SD-WAN Summit 2018: a Confirmed Success
The SD-WAN ecosystem and market keep on growing other the years. So does the SD-WAN Summit !

The third edition of the Summit closed its doors on a large success.

With more than 500 attendees (+ 25%) from 38 countries (+ 25%) and a 25% growth of exhibitors number, the 3rd SD-WAN Summit has confirmed its place as the leading event for stakeholders in this new technology.

50% of delegates came from operators and large enterprises.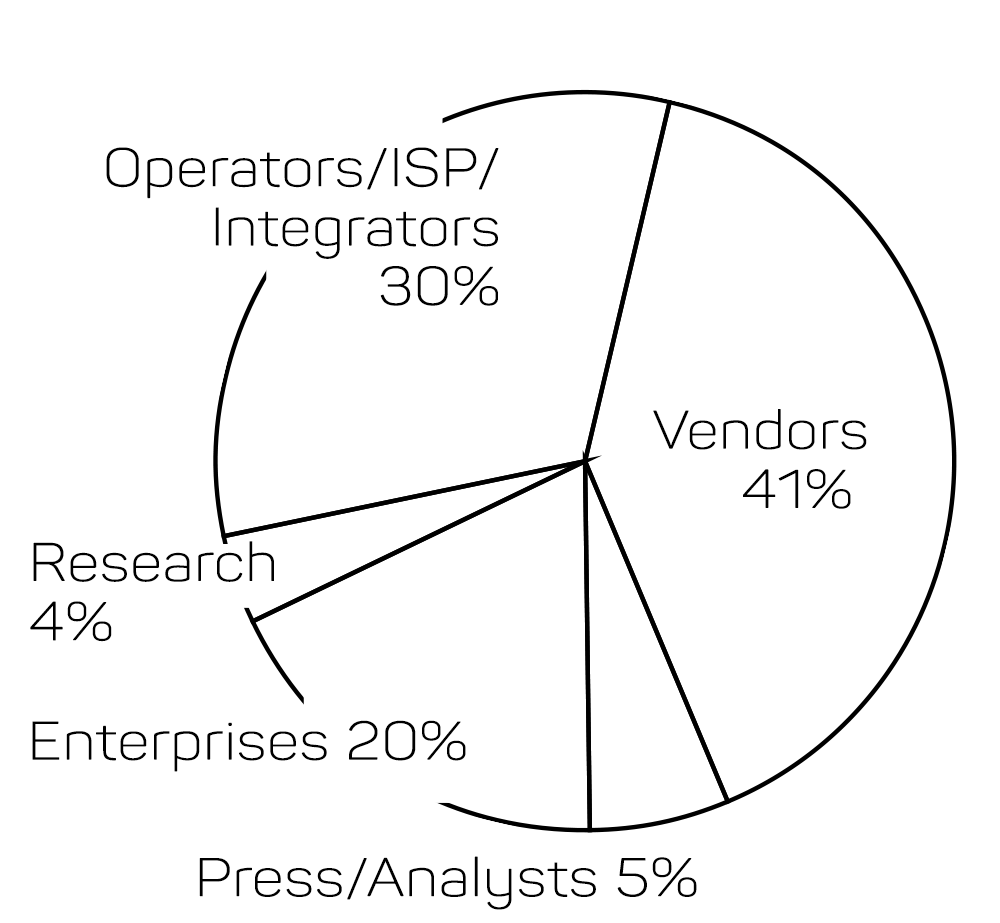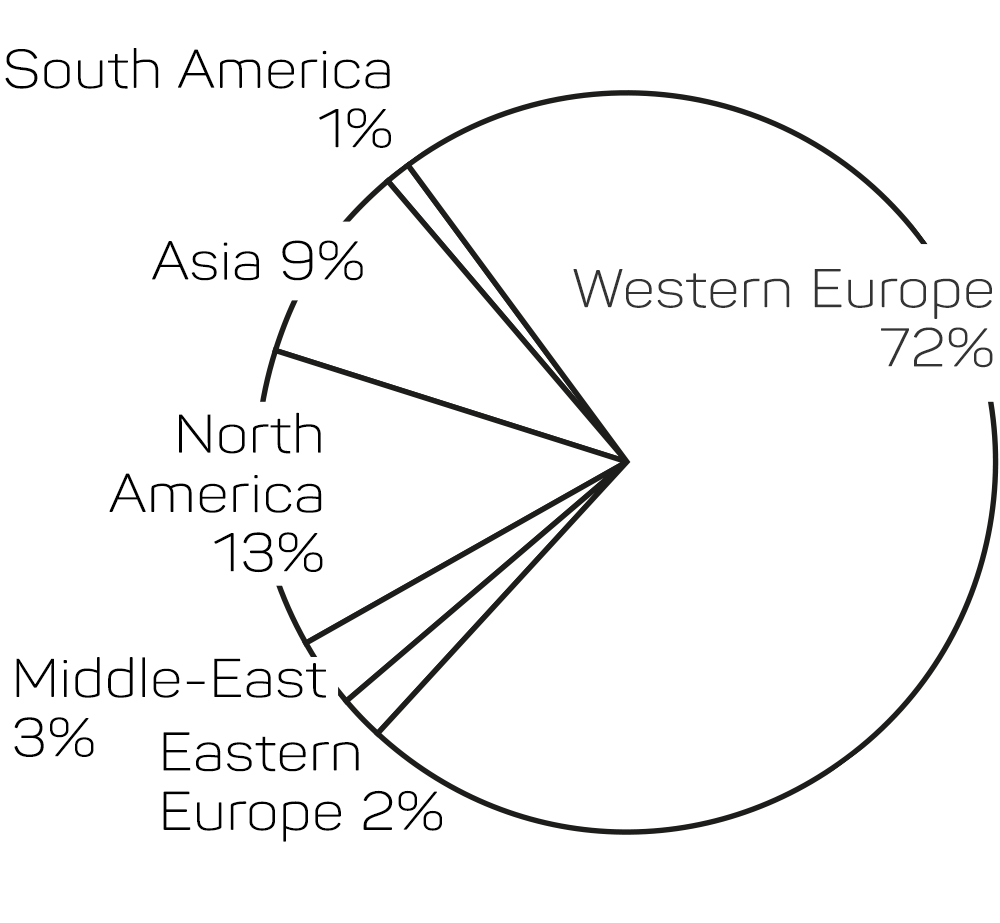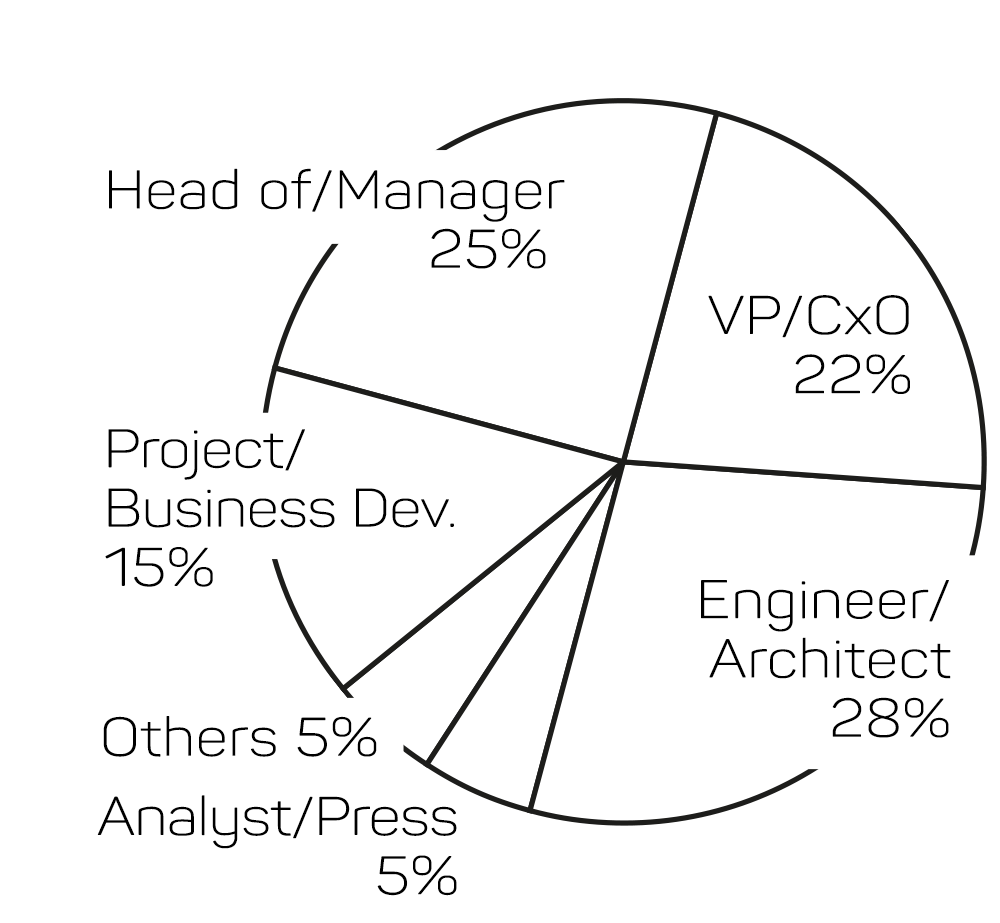 Reports from CenturyLink, Orange, BT, Telia, Vodafone, KDDI, Colt, Telus, Exponential-e, Carrefour and Interroll demonstrated that SD-WAN services are now a reality.

However, multiple technical challenges remain and renowned experts underlined the progresses that still have to be made in terms of interoperability, security, orchestration and scalability.

Debates and round tables delivered live and exciting discussions on architecture choices or the role of self service portals.

SDx Central Feed