Fri
day
28 Sep
tember
2018 | Day Three
Welcome coffee from 08.00
Conference from 08.30
Exhibition

open from

08.30 to 16.00
Seated Buffet: 12.30
End of conference: 12.00
End of the event: 16.00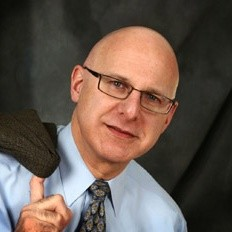 Chairman
Steve Garson,
CEO,
SD-WAN Experts
Steve Garson is a leading expert on SD-WAN and Managed Security Infrastructure for global enterprise networks. He is a regular contributor to the widely read NetworkWorld - Ask the WAN Expert column.

Service providers Case Studies Session
08.30
BT: Managed SD-WAN Making Complex Hybrid Solutions Possible
Sharing what we should expect as part of a managed solution and how the demands of global customers contrast with much of the initial hype around SD-WANs.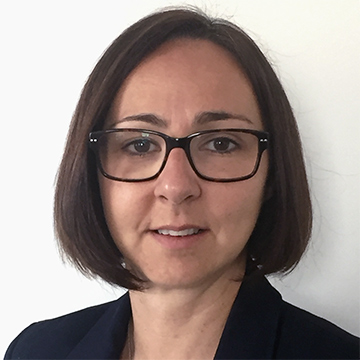 Anne-Gaëlle Santos,
Head of Product Management,
BT Global Services
Anne-Gaëlle leads the Dynamic Network Service (DyNS) programme for BT at a global level. She has 20 years of experience in the high-tech industry, of which 10 years has been spent on networking solutions, including application performance services, for global organisations. In her current role, she is responsible for defining innovative solutions to fulfil the needs of global customers and the new market drivers for global managed network services. Prior to this, Anne-Gaëlle worked as Channel manager for the French market, developing solutions based on specific market needs but also supporting local sales and bid teams to be successful with French customers within our global operation. Before this, she worked on the wireless market supporting operators business cases for 3G licenses and finding the right business model through application partner engagements.
08.50
Telus: Extended SD-WAN Geo-Service Chaining to NGFW with Local HA
Discussing a NaaS managed software defined WAN service launched by TELUS in 2017.
Classification of traffic.
Security options.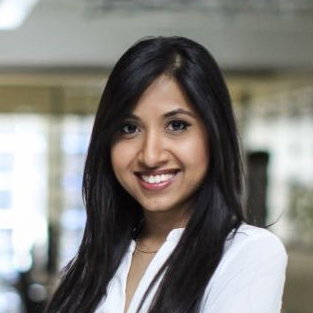 Radwa Rawoof,
Chief Technology Office, Technology Strategy,
TELUS
09.10
KDDI: Technical Challenges
How to change the traditional mind-set of the stakeholders.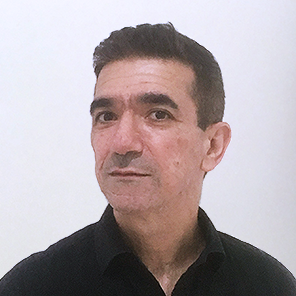 Dr. Nick Polydorou,
Deputy Director, Network Architect,
KDDI Europe
Nick heads the Network Architecture for KDDI Europe (a subsidiary of the KDDI Corporation, the 8th largest Telecoms carrier in the world, and Headquartered in Tokyo's Iidabashi district) and has been with the company since 2010; during this time he has been working with the network presales division, and leading the design team, in providing global WAN solutions for some of the largest enterprises in the world. He has championed both optimisation and SDWAN technologies for some time and provided oversight and direction for the launch of KDDI Europe's SDWAN service. He has been involved in networks (LAN & WAN) for almost 20 years, beginning as a network engineer at UBS investment bank in the City of London and moving onto such projects as the rollout of one of the very first carrier transatlantic MPLS networks; he has also spent time consulting for Heathrow Airport's Terminal 5 project and BAAs 7 airport network refresh programme. Nick holds a doctorate in "Neutron Diffraction Scattering", a branch of nuclear physics, from the University of London, and which may or may not have any relevance to SDWAN or, indeed, networks in general. He loves "The Doors", "MC5", the "Blues Brothers", "Yukio Mishima", "Marie Laurencin", "Gustav Klimt" and "Star Wars", but in no particular order.
09.30
Telia: Automated SD-WAN
Describing mechanisms that provide scalability and reliability for Telia and ultimately Telia's end- customers in the form of automation.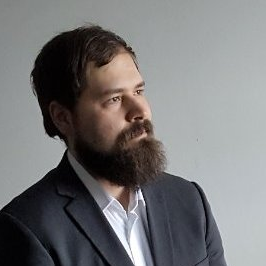 Janne Mikola,
Product Manager,
Telia
Janne Mikola is the Product Manager for Telia SD-WAN service, situated in the Technology unit of Telia, in Finland. Originally he started his career as a software developer / programmer, but at the same time Janne wrote his M.Sc. thesis on Software-defined Networking (SDN), especially focusing on consuming its northbound APIs. Since then, Janne's thesis has been referenced twice in peer-reviewed academic IEEE releases. Programmability of networks has interested Janne from the very beginning, and he believes he was the first person to set up a functioning SDN controller and a set of OpenFlow enabled switches in a lab in whole of Telia. Nowadays, Janne is leading the development of Telia SD-WAN service, which is built upon Nuage Networks VNS. Janne is based in Tampere, Finland.
09.50
Colt: the Next Phase After Initial Product Launch
Evolve from the MVP towards a mature offering
Have customer requirements changed?
Colt internal journey – which challenges did we expect, which ones not?
What are our development focal points
How do we see the market dynamics?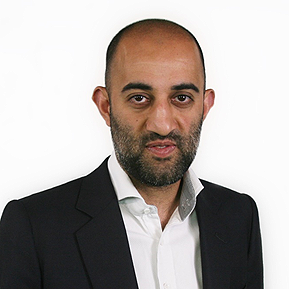 Fahim Sabir,

Director Architecture and Development,

Colt
Fahim is Director of Architecture and Development at Colt, responsible for the delivery of next generation connectivity service platforms, specializing in SDN and NFV technologies. Fahim is passionate about driving industry initiatives and is a leader in Colt's work with industry partners and bodies to standardise on key elements to enable easier integration. Fahim has almost two decades experience in telecoms, managed IT and network services, and cloud computing, focusing on the architecture, development and operation of complex platforms, with a keen interest in orchestration, automation and interoperability.
10.10
Coffee Break/Exhibition
10.40
Exponential-e: Future Evolution of the Service
The importance of an end to end service offering including automation in the WAN, through SD-WAN, as well as automation in the DC to get to an end to end automated business app consumption.
The role of the portal in the service offering.
The customer and service provider benefit.
Future evolution of the service.

Andrew Chant,
Director of Infrastructure,
Exponential-e
With over 17 years of experience running service provider networks today Andrew runs the core infrastructure team within Exponential-e who are responsible for the core network and design of services that run over it. Andrew is an evangelist of new technologies (including SD-WAN) and advocate of continual improvement of existing systems and process within business.
11.00
Vodafone: Building the Network for the Future
Continuing to support enterprises' traditional connectivity needs
Uplifting existing global network capability with SDN and NFV
Delivering an end-to-end digital experience for enteprises, with a flexible network that underpins wider integrated communications
Sanjay Nahar,
Senior Product Manager,
Vodafone Group Enterprise
Sanjay has been working as a senior product manager for Vodafone Global Enterprise Connectivity Services over the past three years. He's had 25+ years' experience in Global communications technology, an area he is dedicated to with a passion for his customers and the people he works with. Sanjay has worked with several providers in the industry having held Senior Product Management and Solution Consultancy positions at NTT Europe and Energis, with experience that spans from one of the first UK National Frame relay networks to global connectivity solutions for an international space agency.

11.20 Enterprise Round Table

Deploying SD-WAN in the enterprise: drivers and considerations

This round table will discuss the drivers and value for deploying SD-WAN in the enterprise. Is it cost saving, digital transformation, cloud services, agility or maybe all of the above?

The participants will also discuss the different options for deploying SD-WAN and consuming the service in light of the type of enterprise. For example, should it be a managed service by a service provider, self-managed, managed by a vendor or a complete service with a dedicated network.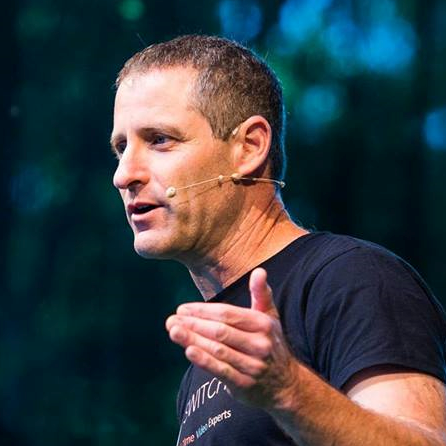 Moderator

Amir Zmora,
Consultant & Blogger,
TheNewDialtone
&
SDnetIndex
Amir Zmora is consulting companies in the fields of SD-WAN and WebRTC. Until recently, Amir was CEO & Co-founder of SwitchRTC, a Real-time, interactive WebRTC based video CDN and B2B/B2C collaboration solution acquired by YouNow to which he consults today. Among his previous positions, Amir was VP Products & Marketing for the Technology Business Unit of RADVISION, an Avaya company Amir is the author of TheNewDialTone and founder of several technology and informational websites around SD-WAN and WebRTC, among others, SDnetIndex which offers a structured free listing of SD-WAN related products and services.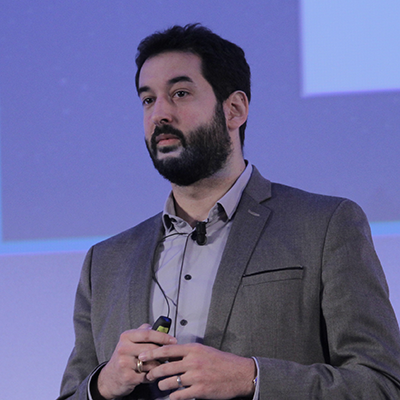 Gregory Cauchie,
IT Network Specialist,
Carrefour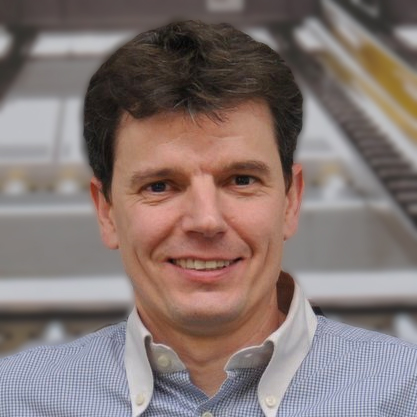 David Dot,
Network Manager,
Interroll
Professional Experience:
System as network Specialist for 10 years in Pirelli (1 year in Spain and 8 in Italy - Milan)
System and Network Specialist from 2 years in Interroll
Network Manager in Interroll since 3 years.