Towards intent-based autonomic networking
The 21st Edition of the MPLS+SDN+NFV World Congress will be held 9/12 April 2019 in Paris.

The Congress will once again gather major actors of service providers and enterprises networks evolution.

AI and ML for Networks: Status & Perspectives
Artificial Intelligence and machine learning technical and architectural challenges are at the heart of the 2019 programme.

The 2019 agenda covers the current status of AI deployment in IP/MPLS networks, and answers questions such as where AI is actually being used today, what are the main short and middle term opportunities, and how service providers and major enterprises will transform, both on technical and organizational side, to exploit the full potential of AI and machine learning.

The 1st plenary session will be shared with the Second Edition of the AI Net conference.

The Sessions: Segment Routing, Automation, Edge Cloud Architectures, Network Slicing, Telemetry
Track 1 of the conference covers in detail the recent evolutions and perspectives of segment routing, EVPN, IP SDN Optical and security issues. Particuliar emphasis is given to SRv6 deployments.

Track 2 addresses automation, NETCONF/Yang, controllers and telemetry aspects.

Track 3 explores AI impact on IP/MPLS networks: Machine Learning or Deep Learning, organizational issues, use cases, AI platforms.
A Strong Presence of Service Providers and OTTs
As each year, the agenda benefits from numerous contributions from SPs and OTTs.

AT&T, Orange, Google, Linkedin, Colt, OVH, Argentina Telecom, Telus, Bell Canada, Equinix and Telkom Indonesia will describe their current deployments and explain their expectations.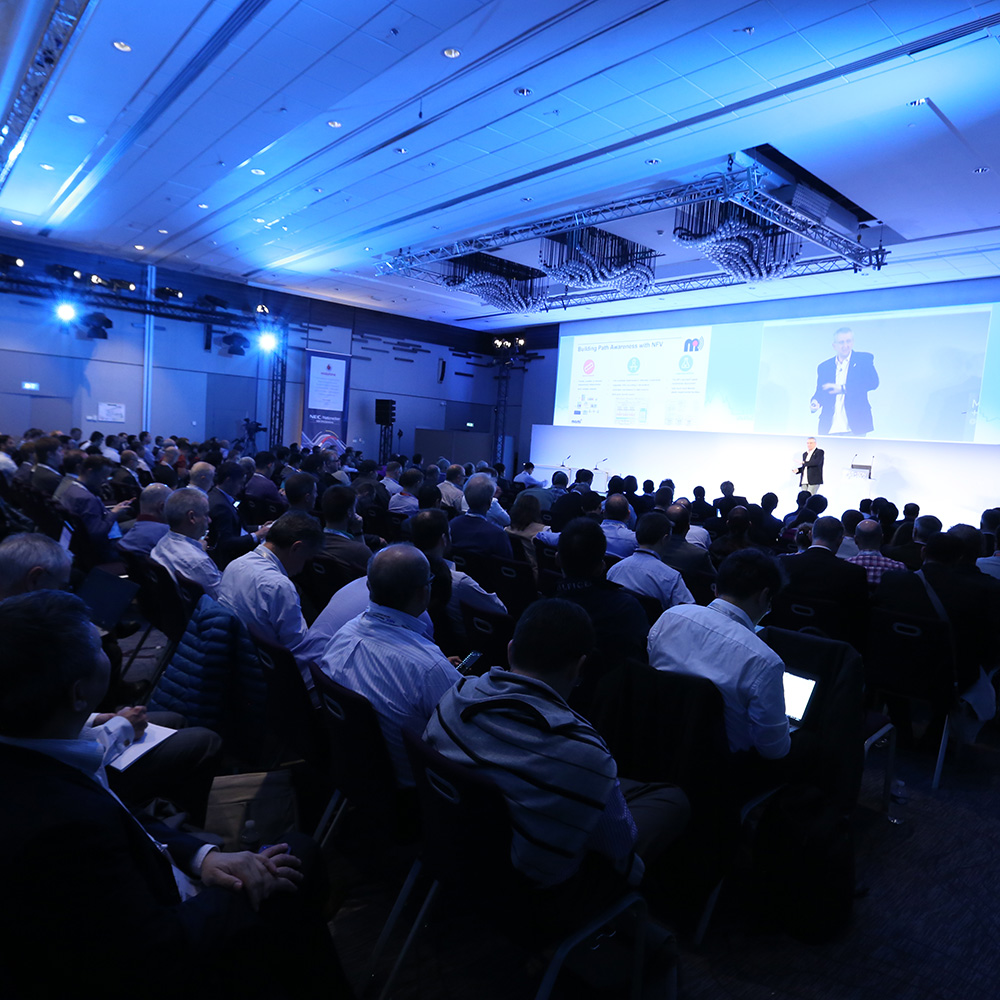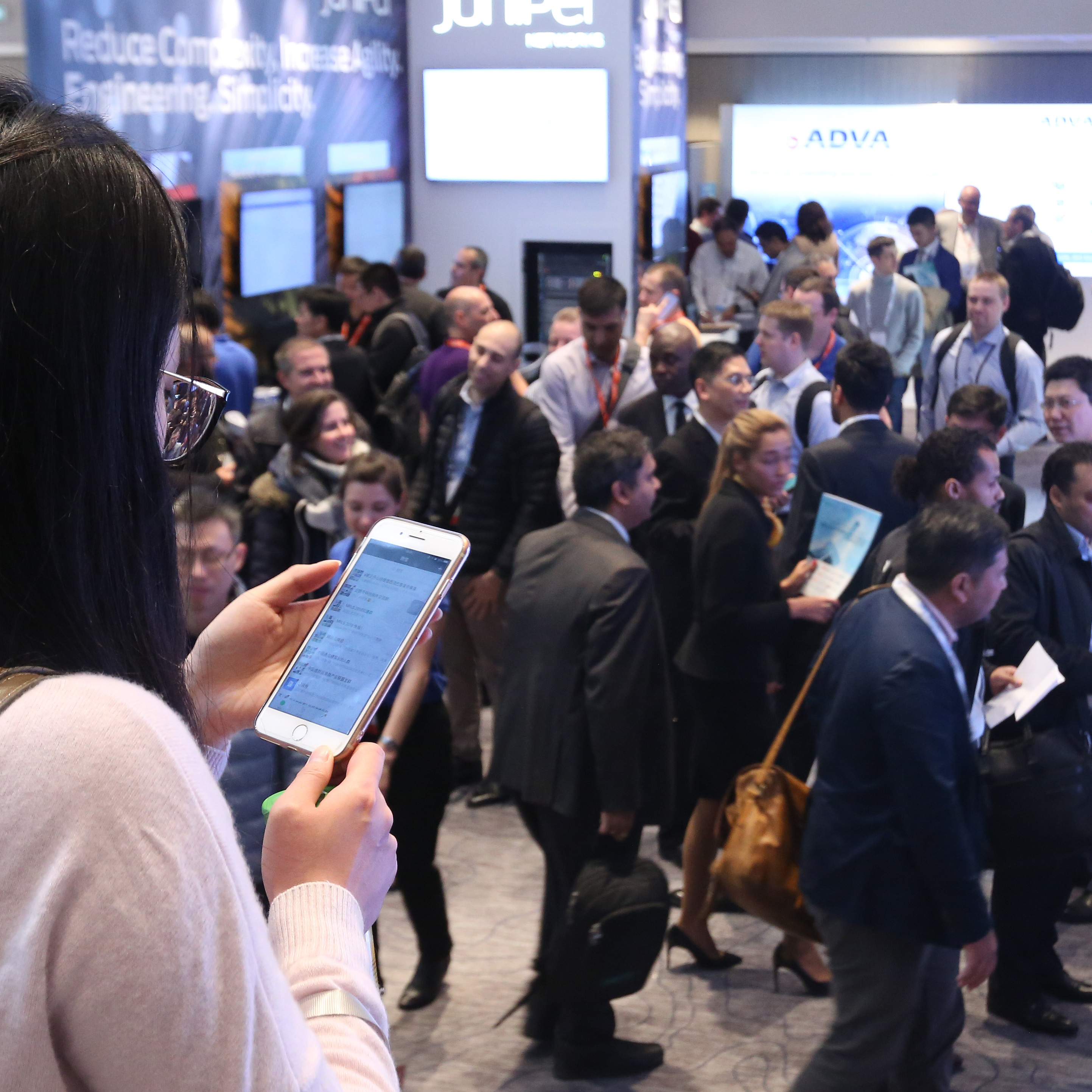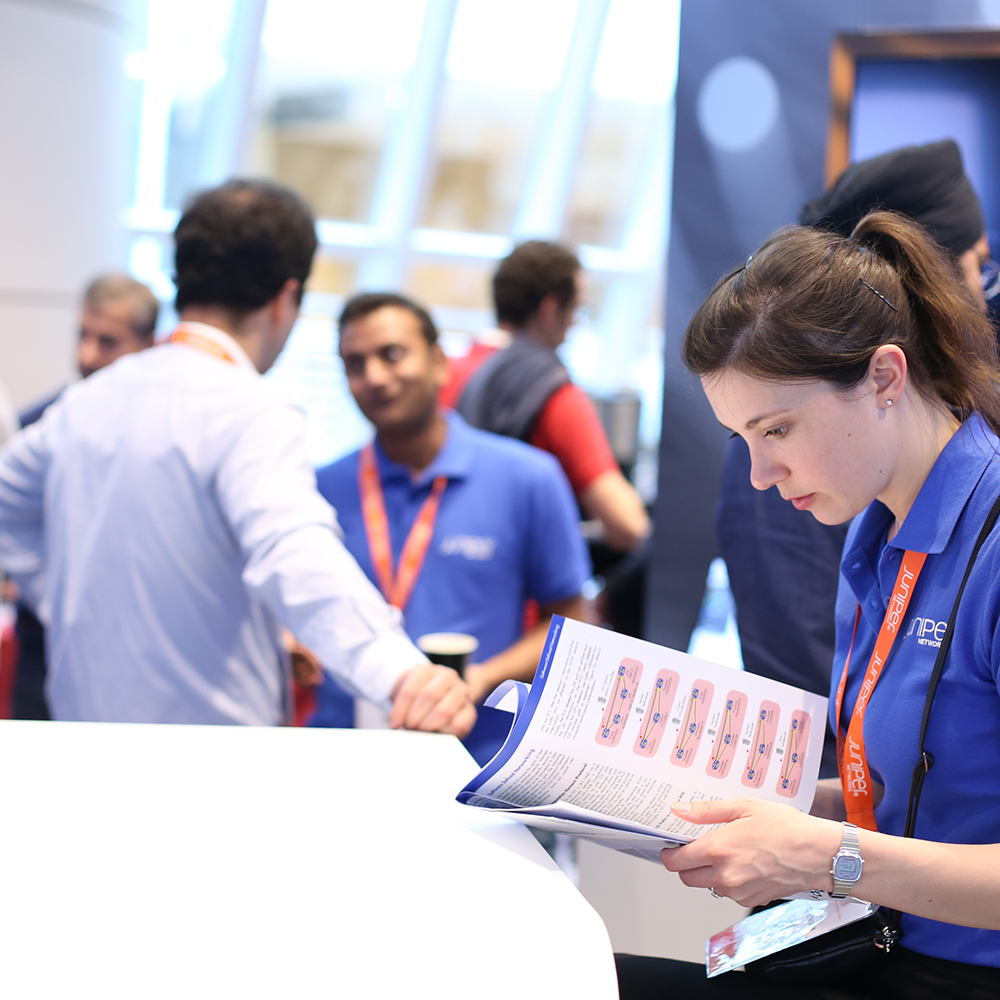 2018 Edition: 1,600 Participants
Over the years, the MPLS SDN NFV World Congress attendance has grown. The 2018 edition surpassed the record number with 1,600 participants.

The 20th Edition of the MPLS+SDN+NFV World Congress remained one of the most well-attended event with delegates representing service providers and large enterprises from across the globe delivering thought leadership driving service provider and cloud scale networking.

Presentations lead by renowned experts on orchestration, automation, and service delivery along with panel discussions ranging on a diversity of topics from SDN, NFV, 5G, SD-WAN and Blockchain provided ample opportunity for attendees to learn about new technologies, ask questions, and then dive deep with on the exhibition floor.
Confirmed internationalization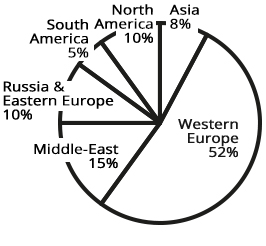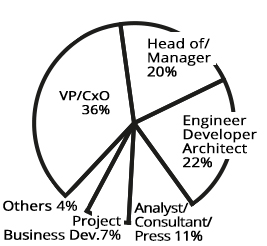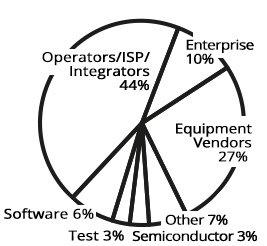 Representatives from Europe count for 52%. They are followed by Middle East/Africa (15%) and North America (10%). Asia representatives reach 8 %.

The Paris World Congress remains the first worldwide event in the MPLS, SDN and NFV realm.

"

The content of the Congress was rich and often reflected sharing of timely and pertinent real-world experiences with some of the most cutting-edge topics in networking today. It provoked frank and candid discussions and exchanges among the participants, who represented the best and brightest in the networking industry.

"


— Roy Chua, Co-Founder

and Chief Product Officer

, SDxCentral
The

Exhibition: Sold out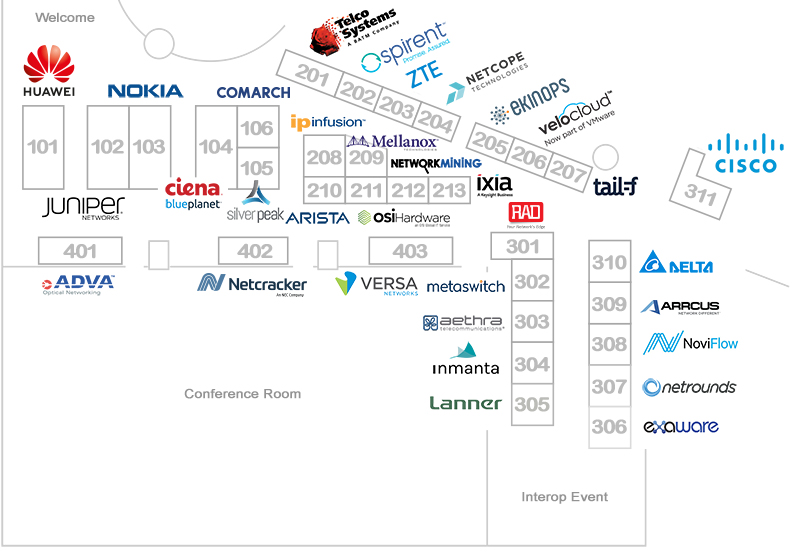 The Multi-vendor Interoperability Test

The European Advanced Networking Test Center (EANTC) will showcase a public multi-vendor interoperability test during the MPLS + SDN + NFV World Congress 2019.

The achievements of the joint multi-vendor tests include:
Ethernet VPNs: E-Line, E-Tree, IRB (Integrated Routing and Bridging), EVPN loop detection, efficient Multicast distribution, Assisted Replication for Multicast/Broadcast and EVPN between MPLS/Segment Routing/VXLAN domains
Segment Routing (SR): eBGP Label Unicast, SR-IPv6, 4PE/4VPE with SR and L3VPN over SRv6 Core, Anycast Segment, LSP Ping/Trace and TI-LFA
Management: Egress Peer Engineering, SDN domain orchestration, multi-domain orchestration, potentially service orchestration, fault management, telemetry exchange/performance monitoring, TWAMP and S-BFD
Microwave: MPLS-Based Services, Transport Resiliency and Bandwidth Notification
Path Computation Element Protocol: PCE-initiated and PCC-initiated Paths, Segment Routing Traffic Engineering, Paths re-optimizations, Multi-domain Segment Routing Traffic Engineering (SRTE) and Flowspec for IPv4/IPv6
NETCONF/YANG: L2VPN and L3VPN Services, Virtual CPE, EVPN and Openconfig
NFV: Business VPN services integration in the SDN and MPLS network, focusing on the application layer vCPE service chaining
Advanced Clock Synchronization: IEEE 1588 partial timing support, Synchronization over IPsec and MACsec secured links as well as 100G connections
2019 Participating Companies:
Adva Optical Networking
Arista Networks
BISDN
Calnex Solutions
Cisco
Delta Electronics
ECI
Ericsson
Huawei
IP Infusion
Intracom Telecom
Ixia
Juniper Networks
Meinberg
Microsemi
Nokia
Seiko Solutions Inc.
Spirent
Tail-F
ZTE Corporation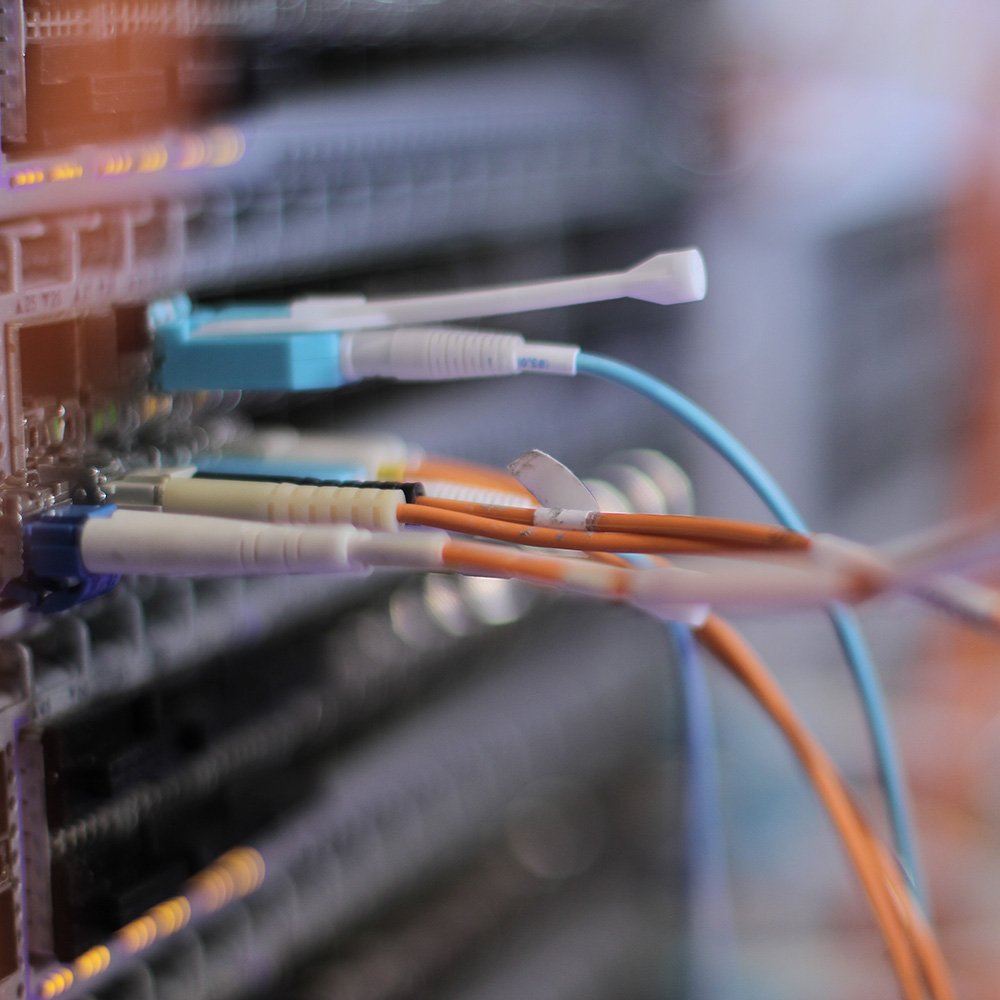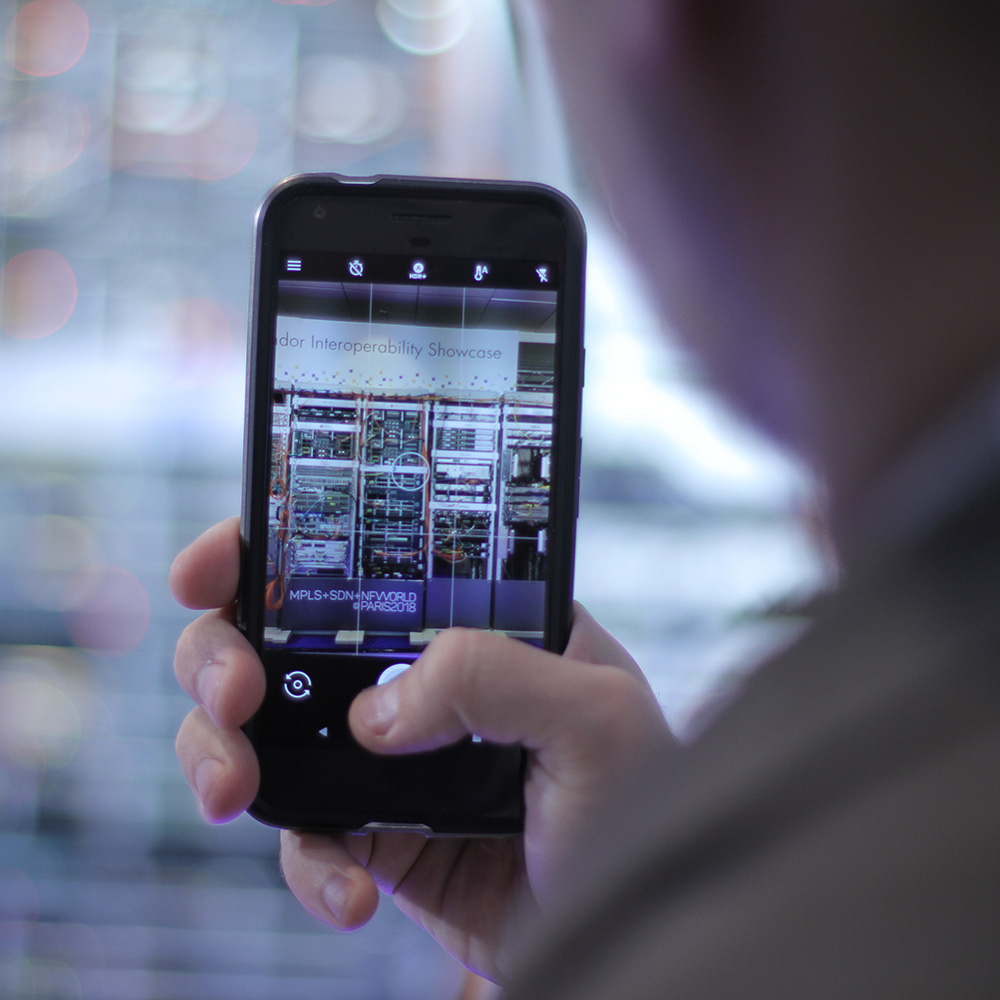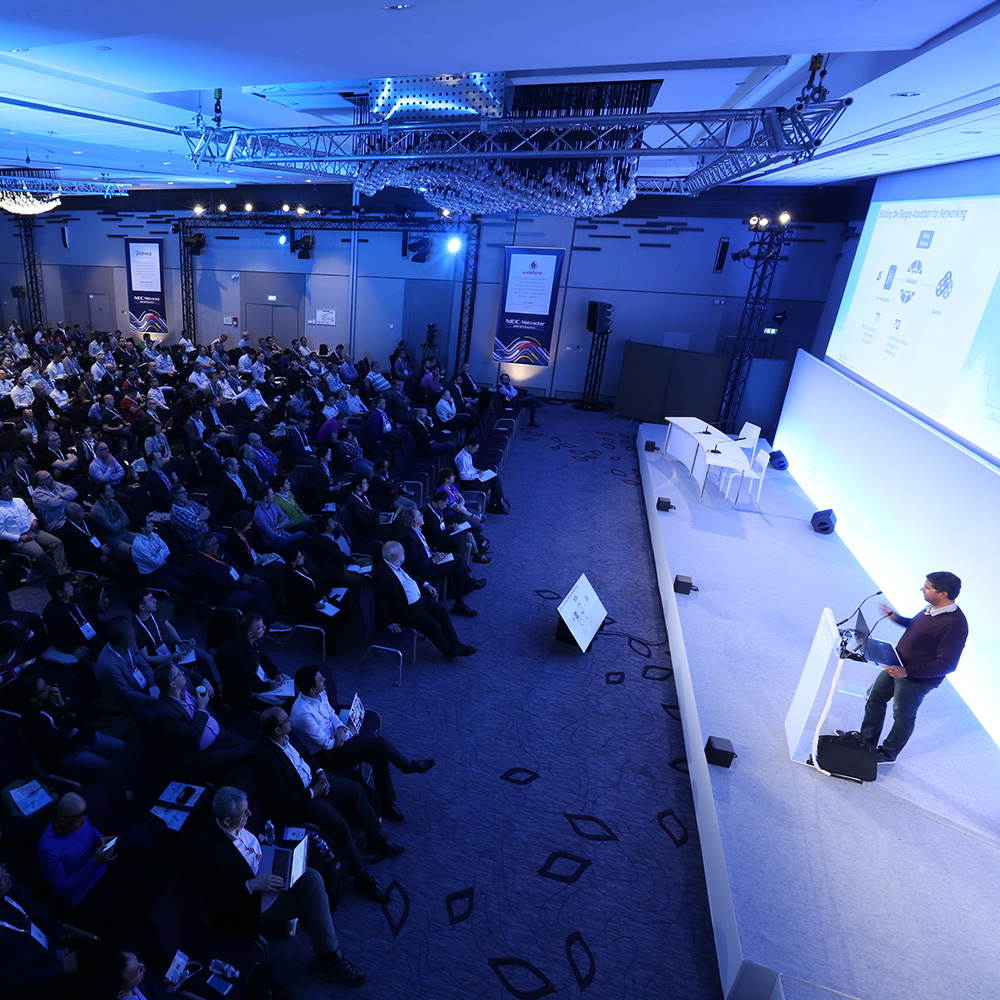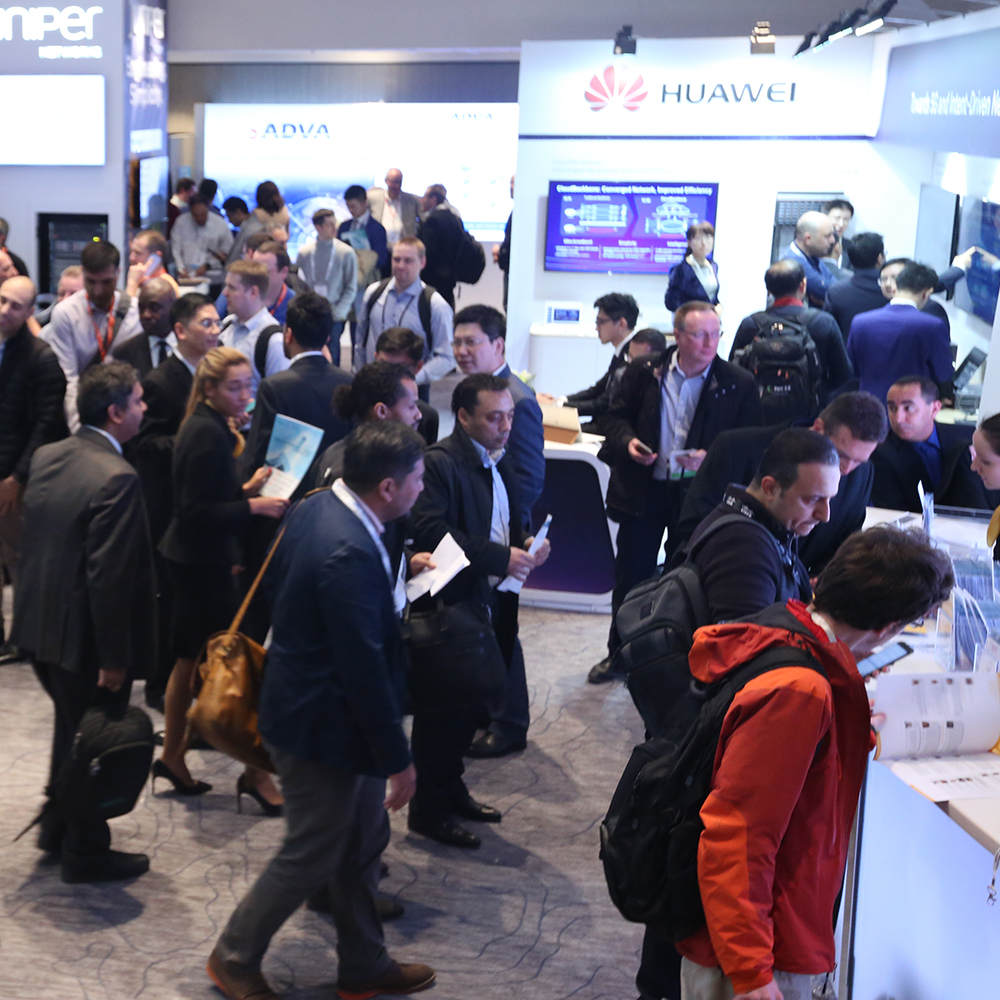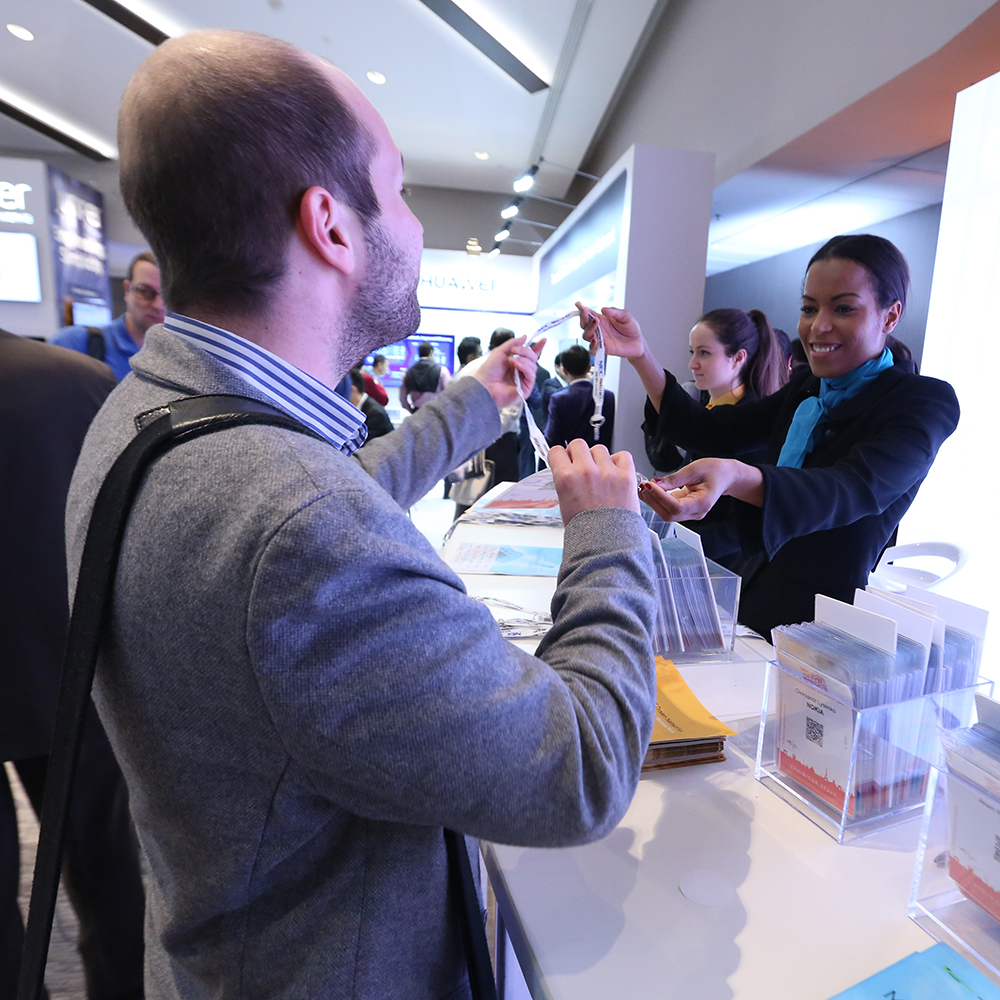 The Scientific Committee
The organizers of MPLS + SDN + NFV World Congress have gone out of their way to prevent the Conference from becoming a pretext for simply promoting branded products and services.

With this in mind, a scientific committee will select the most appropriate and interesting proposals submitted from the call for papers.

Upperside Conferences would like to once again thank the members of the committee for their precious collaboration.

Dr. Yakov Rekhter
Loa Andersson, MPLS IETF WG Chairman
Luyuan Fang, Expedia
Kireeti Kompella, Juniper Networks
Clarence Filsfils, Cisco Fellow
Heikki Jekunen, Qentinel
Andrew G. Malis, IETF PWE3 WG Chairman, Huawei
Dr. Xipeng Xiao, Huawei
George Swallow
Jean-Marc Uzé, AIforNet
David Allan, Ericsson
Matthew Bocci, Nokia
André Danthine, University of Liège
Peter Willis, BT
Kohei Shiomoto , NTT
Roland Thienpont, Nokia
Hector Avalos, Versa Networks
Jeff Tantsura, IAB, IETF Routing and RIFT WGs Chairman, Apstra
Thomas Nadeau, Brocade
Mark Townsley, Cisco Fellow
Rajiv Papneja, Huawei
Bala Thekkedath, Hewlett Packard Enterprise
Vishwas Manral, Nano Sec Co
Eric Vyncke, IETF Internet Area Director, Cisco
Mazen Khaddam, Cox Communications
David Sinicrope, BBF IP/MPLS & Core WG Chair
Thomas Morin, Orange
Diego Lopez, Telefonica
Stéphane Litkowski, Orange
Bruce Davie, Vmware
Azhar Sayeed, Red Hat
Parantap Lahiri, Ebay
Wim Henderickx, Nokia
Rami Yaron, Co-chair, Global Marketing Committee, MEF
Sam Aldrin, Google
Eric Chen, Cisco
Shahryar Kahn, Ericsson
Carsten Rossenhoevel, EANTC
Martin Vigoureux, IETF Routing Area Director, Nokia
Amir Zmora, flexiWAN & TheNewDialtone
Jim Guichard, Huawei
Johan Gustawsson, Telia
Dr Stewart Bryant, Huawei
Arthi Ayyangar, Arccus
Maurice Abecassis, Silver Peak