A Successful G.fast Summit Third Edition: Increase in Attendance, Deployments and Coax
Year after year, the Summit has followed the development of one of the most promising broadband access technologies and attendance has grown up by 15%.
Participants, came in the majority from Western Europe followed by USA/Canada and ME then Asia and EE.
We have had a mix of Directors, VP, Head of/Managers, Engineers, Architects coming from Operators, ISP and Integrators, Enterprise, Equipment Vendors, Software Solution Providers.
The 2016 Edition, has confirmed that
G.fast has now entered the deployment phase
, in particular thanks to
BT's staff
presentation during the opening of the Conference.
Peter Bell
, Director of Network Portfolio and
Trevor Linney
, Head of Access Network Research indeed described in depth their technical developments and learnings from trials. They demonstrated that time has come now to deploy G.fast.
Attendees participated in this technical event, under the governance of
Dave Burstein
, Editor of
G.FAST NEWS
and
Hubert Mariotte
, xDSL Technology Expert at
Orange
.
During the 3 days Summit, we have heard about the latest news in this market. Sessions addressed the most crucial operational challenges, latest test Labs Reports, G.fast architecture and steps forward. The Conference ended with more open subjects like WiFi Management and Hybrid Access.
Using their
G.fast Cable Farm Automation Switch, Noise Generator
and
Analyzer
,
Telebyte
have showed G.fast modem data rates at various loop lengths.
Thank you to our Delegates, Sponsors, Exhibitors and Speakers who have made this Conference possible.
Although 2017 dates have yet to be confirmed,
rendez-vous has already been taken for the 4th Edition
of the G.fast Summit.
The Scientific Committee
| | | | | | | | | |
| --- | --- | --- | --- | --- | --- | --- | --- | --- |
| | | | | | | | | |
| Thomas Starr | | Frank Van Der Putten | | Hubert Mariotte | | Bernard Dugerdil | | Michael Timmers |
| | | | | | | | | |
| | | | | | | | | |
| Dave Burstein | | Rob van den Brink | | Rami Verbin | | Dong Wei | | Rudi Frenzel |
| | | | | | | | | |
| | | | | | | | | |
| Debu Pal | | Uwe Schmidtke | | | | | | |
| | | | | | | | | |
Thomas Starr
, BROADBAND FORUM, AT&T
Frank Van Der Putten
, Rapporteur for the ITU-T SG15 Q4
Hubert Mariotte
, xDSL Technology Expert, ORANGE
Bernard Dugerdil
, Standard and Strategy Senior Consultant, FREESCALE SEMICONDUCTOR
Michael Timmers,
NOKIA
Dave Burstein
, Editor, FAST NET NEWS
Rob van den Brink
, TNO
Rami Verbin
, SCKIPIO
Dong Wei
, HUAWEI
Rudi Frenzel
, LANTIQ
Uwe Schmidtke
, ADTRAN
Debu Pal,
QUALCOMM


Platinum sponsor 2016






Silver sponsor 2016



Official sponsors 2016







FULL AGENDA 2016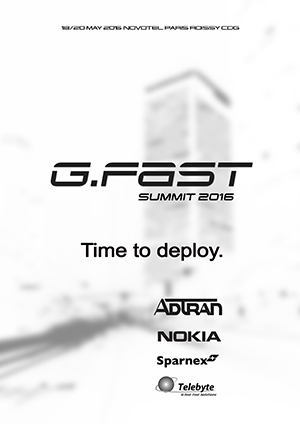 Event Partner







Endorsed by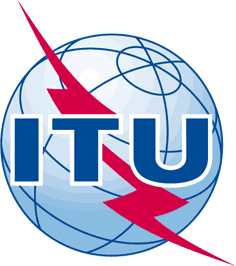 Media Partner