WebRTC Standards Update
WebRTC is being standardized at W3C and IETF each taking care of standardization work based on its charter. W3C – Client side APIs – Required so developers will be have a common interface for writing applications that can run on all browsers. IETF – On the wire protocols, states and events – In practice this means all the media stuff as well as requirements for the APIs provided to the W3C. Signaling was left out on purpose.
Since standardization is work in progress and actual implementations are impacted by what Google is releasing in the WebRTC code it is instrumental for everyone involved with WebRTC technically to be updated on the standardization progress, plans and decisions made.
This free Webinar will be presented by one of the WebRTC experts and author of some of the WebRTC drafts.

A live and interactive webinar


Pre-webinar questions will be collected from registrants so hurry up and register for free.



When?
Tuesday, July 15, 2014
There will be 2 live sessions to cater multiple time zones.


FIRST SESSION
SECOND SESSION

8.00 AM GMT
10.00 AM CEST (Paris)
5.00 PM Tokyo


3.00 PM GMT
11.00 AM EDT (New York)
08.00 AM PST (San Francisco)
Who should attend?
• Entrepreneurs
• Product managers
• Architects, CTOs
• R&D and technology leaders


Webinar Speaking & Sponsorship Opportunities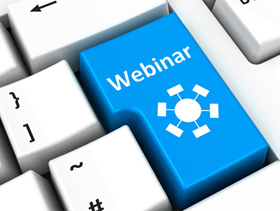 We are inviting companies to join these Webinars as co-presenters and sponsors.

Please don't hesitate to contact
Frédéric Huysentruyt frederic@upperside.fr or by phone ++33 1 53 46 63 80 (CEST)


---
23 October 2014
---
View the recording
---
View the recording
---
Date to be announced soon
---
Date to be announced soon
---
Presented by Victor Pascual Avila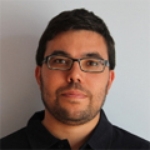 Victor Pascual Avila is a Technology, Innovation and Strategy Consultant. He is involved in the standardization, development and first industry deployments of WebRTC; helping a number of operators, suppliers and start-ups to make WebRTC happen. Victor is active in several standardization bodies where has co-authored a number of contributions, he co-chairs the STRAW Working Group at the IETF, co-chairs the WebRTC Task Group at the SIP Forum and serves as Expert Reviewer for the European Commission and several industry boards. Last year Victor co-founded the WebRTCHacks.com project and was appointed Chief Strategy Officer (CSO) at Quobis.

Moderated by Amir Zmora, Technology Committee Chairman, AudioCodes & Independent Consultant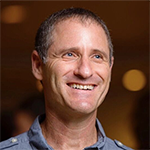 Amir works part time for AudioCodes as VP Alliances & Partnership. In his other hat, Amir is an independent consultant working with companies in the area of communications and WebRTC on planning and execution of product, marketing, strategy and Go to Market activities.

Among other positions, Amir was VP Products & Marketing for Radvision technology business unit, VP Marketing & Products and later VP BD for Surf Communication Solutions, CEO and Co-founder of a web based service creation and video communication startup and head of the H.323 R&D and Product Management groups in the early days of VoIP at Radvision.