CONFERENCE AGENDA DAY TWO
Paris Time


Registration and

Welcome

Coffee from 08.00
Start of the Conference 09.00
Exhibition

open from

09.00 to 18.00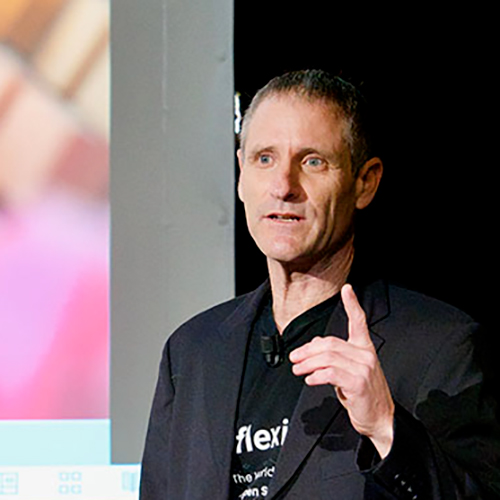 Chairman
Amir Zmora,
CEO & Co-founder,
flexiWAN
Amir Zmora is CEO & Co-founder of flexiWAN, the world's first Open Source SD-WAN & SASE. Before starting flexiWAN, Amir was CEO & Co-founder of SwitchRTC, a Real-time, interactive WebRTC based video CDN and B2B/B2C collaboration solution acquired by YouNow. Among his previous positions, Amir was VP Products & Marketing for the Technology Business Unit of RADVISION, an Avaya company.
MORNING SESSIONS
09.00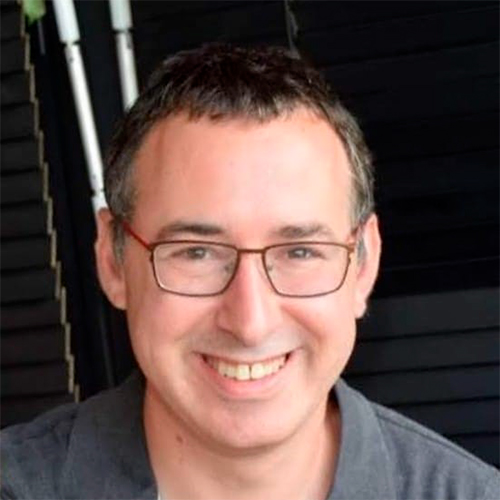 Prof. David Hay,
CSO,
BBT Live
,
Head of cyber research center,
Hebrew University
Prof. David Hay is the Chief Scientist of BBT.live and the chair of the Federmann Cybersecurity Research Center in the Rachel and Selim Benin School of Computer Science and Engineering, and a co-director of the Fraunhofer Project Center for Cybersecurity at the Hebrew University of Jerusalem, Israel. He received his B.A. (summa cum laude) and PhD degrees in computer science from the Technion—Israel Institute of Technology, Haifa, Israel, in 2001 and 2007, respectively. In addition, he was with IBM Haifa Research Labs, Haifa, Israel; Cisco Systems, San Jose, CA, USA; the Electronic Department, Politecnico di Torino, Turin, Italy; and the Electrical Engineering Department with Columbia University, New York, NY, USA. In 2010, he co-founded (with Prof. Brembler-Barr) the DEEPNESS lab, focusing on deep packet inspection in next-generation network devices.
09.20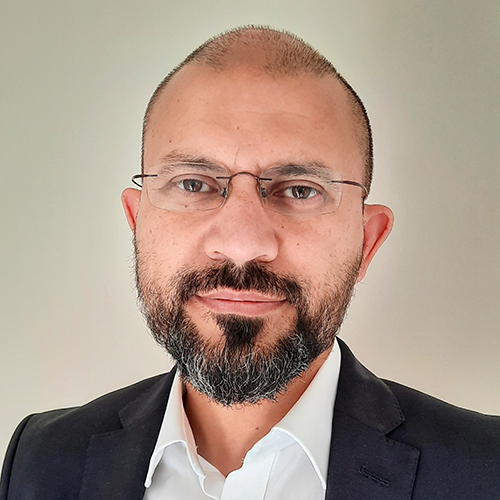 Khalid Mahmood,
Senior Product Specialist,
Colt Technology Services
Khalid is a Senior Product Specialist at Colt Technology Services. During his career of more than 20 years within the global telecoms industry, he has held positions in engineering, sales, consultancy and product management with a focus on Software Defined connectivity, security and cloud. Khalid has worked with customers across all industries, helping them to transform their businesses through the power of technology.
09.40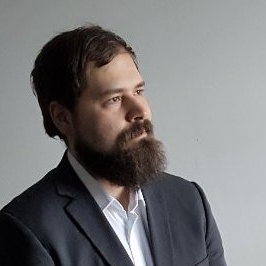 Janne Mikola,
Product Manager,
Telia SD-WAN
Janne Mikola is the Common Product Manager of Telia's SD-WAN services, that are available from Telia Sweden, Finland, Norway and Denmark and are sold and deployed globally. Janne was the very first technical developer working on Telia's SD-WAN services and claims to be the first person in the whole Telia Company to ever have deployed an SDN capable switch and an SDN controller some 10 years ago. Since the launch of Telia SD-WAN in 2017 Janne has been acting as the Product Manager for the said service, responsible for its technical development and internationalization. Janne is a Master of Science in Computer Science from Tampere University and wrote his master's thesis on SDN when the concept was emerging in the industry. His career started with 4 years as a software developer after which he joined Telia and started looking at networks professionally, and has been doing so now for 9 years. Janne sees APIs, programmability, virtualization and Infrastructure-as-Code (IaC) with tools like Ansible as the most important current principles in the field of networking, but has grown increasingly interested in Machine Learning and Artificial Intelligence as enablers in creating unforeseen services. Janne has been playing with mostly with Machine Learning in Elasticsearch and OpenAI, literally playing in the case of OpenAI as he was interviewed in June 2022 at Wargamer.com about his breakthrough session of playing Dungeons & Dragons with the OpenAI. At times Janne likes to appear in academia, giving guest lectures on the topics of SDN and NFV.
10.00
The Next Generation of SD-WAN: Providers, Features & Security
Presenting an in-depth analysis of changes in the SD-WAN market and evaluating how enterprise network operators can use the technology to optimize performance and cost as a part of a hybrid network. Including insight into current SD-WAN adoption rates and the views of WAN managers on SD-WAN and security service features as well as deployment models.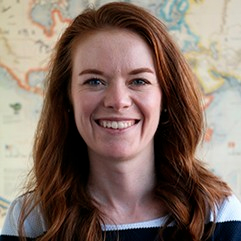 Brianna Boudreau,
Senior Research Manager,
TeleGeography
Senior Research Manager Brianna Boudreau joined TeleGeography in 2008. She specializes in pricing and market analysis for wholesale and enterprise network services with a regional focus on Asia and Oceania. While at TeleGeography, Brianna has helped develop and launch several new lines of research, including our Cloud and WAN Infrastructure service and the SD-WAN Research Service.
10.20
Coffee/Exhibition/Networking

Break
10.50
SASE: 'A' Driver Of Exceptional User Experience
Why is SD-WAN instrumental in delivering an exceptional user experience to both IT teams and end users? What are the key user experience considerations for IT teams as they proceed through their SASE journeys?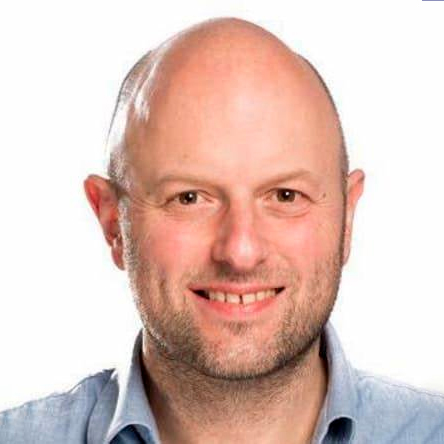 James Albiges,
Leader, SASE Specialists - UK & Ireland,
Cisco
11.10
Optimizing SD-WAN performance with Enhanced Internet
Deploying SD-WAN technology doesn't guarantee good connectivity between your office branches. Enhanced Internet (intelligent routing engines using software-defined intelligence altering choices made by BGP) optimizes SD-WAN performance, delivered by a strengthened high performing reliable network underlay.
Hein Pattyn,
Product Officer SD-WAN, SASE & Security,
Expereo
With over 15 years of experience in promoting AAN, SDN, SD-WAN and SASE to global enterprises, Hein is Expereo's global SD-WAN, SASE and Security Product Officer. His expertise lies in bringing to market SD-WAN and SASE services.
Francois Champagne,
Senior Solutions Engineer,
Expereo
Francois is a CCIE certified senior solution engineer at Expereo. With almost 30 years of consultancy and design experience, Francois leverages his deep technical understanding of underlay, overlay and security to deliver innovative solutions tailored to your business requirements.
11.30
Network Service Orchestration
Embracing Branch to Cloud Continuum with Network Agility and Embedded Security.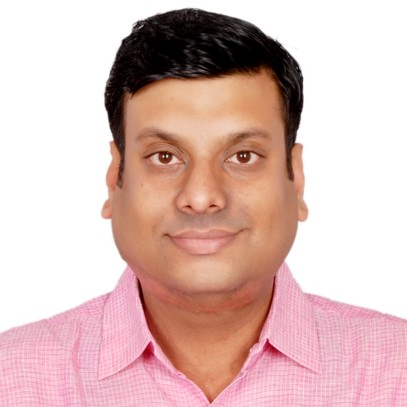 Ankit Mukim,
Senior Solutions Architect,
HCLTech
Ankit is a Senior Solutions Architect at HCLTech. During his experience of more than 17 years within the networking domain he has worked across different business verticals for GSI, Investment Banks, OEMs. He has held various positions in networks support, engineering, designing, networking solutions across multiple technologies : LAN, WAN & Datacenter environments for multiple customers. He has expertise in the SD-WAN domain across multiple OEMs partners helping customers design, deploy and migrate and to SD-WAN enabled Next-gen. networks.
11.50
The Case for the Universal Service Edge

Covering the business requirements driving the need for universal service edge as part of the SD-WAN, its core functions and how it accelerates the consumption of secure cloud connections and SSE.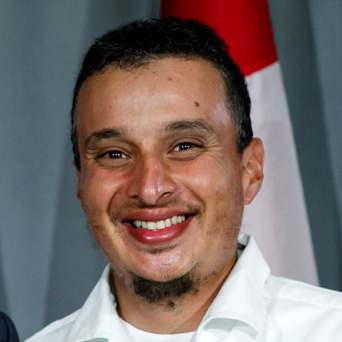 Sherif Awad,
Chief Solutions Architect,
Nuage Networks from Nokia
Sherif Awad is currently the Chief Solution/Product Architect for the Nokia Nuage Networks service edge solution. He has over 20 years of experience in SDN, SD-WAN, cloud, security, automation/orchestration, and IP/MPLS architecture, design, development, deployment, training, and consultancy. Sherif has played a key role in leading successful customer POCs, trials and production deployments/service launches in both the service provider and enterprise segments globally and is a regular speaker at industry events. He holds a Bachelor of Science (Computer Science Honors CO-OP) degree from the University of Ottawa and has received certifications in Service Routing Architect and Virtuoso [SDN/SD-WAN Architect] at the Nokia highest-level certification.
12.10
Manageability Powers Virtualized Deployment of SD-WAN and SASE
An open uCPE platform brings many benefits for deployment of SD-WAN and SASE applications, and support co-existence with end user apps. But replacing fixed-function endpoints with virtualized applications may add complexity. And MANO software can be complex to install and maintain.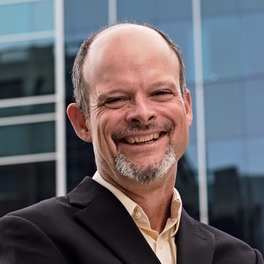 Prayson Pate,
SVP Solutions Marketing and CTO Edge Cloud,
ADVA
12.30
Lunch/Exhibition/Networking Break
AFTERNOON SESSIONS
14.00
Zero Trust Strategies
The term "Zero Trust" has been widely adopted throughout the cyber security and networking industries as an approach to enforcing least privilege access and continuous verification of users, networks, applications and devices. Discussing how CSPs can address this opportunity while also executing on their own internal Zero Trust programmes.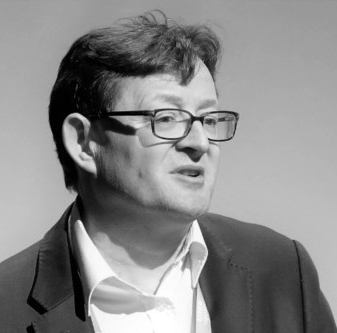 Patrick Donegan,
Founder & Principal Analyst,
HardenStance
Patrick Donegan is Founder and Principal Analyst with HardenStance, a leading industry analyst firm providing trusted research, analysis and insight in telecom and IT security. HardenStance provides consulting services, public speaking services and leading analyst reports on cybersecurity risk and solutions across the telecom sector and broader enterprise markets. HardenStance openly supports the work of key industry associations, organizations and SDOs, including NetSecOPEN, AMTSO, ETSI, the GSM Association, MEF and OASIS. HardenStance is also a recognized Cyber Threat Alliance 'Champion'.
14.20
Providing Zero Trust Network Access for All Users

Focusing on how to provide the benefits of ZTNA to all users, sometimes referred to as Universal ZTNA, as organizations work to support a secure Work From Anywhere environment.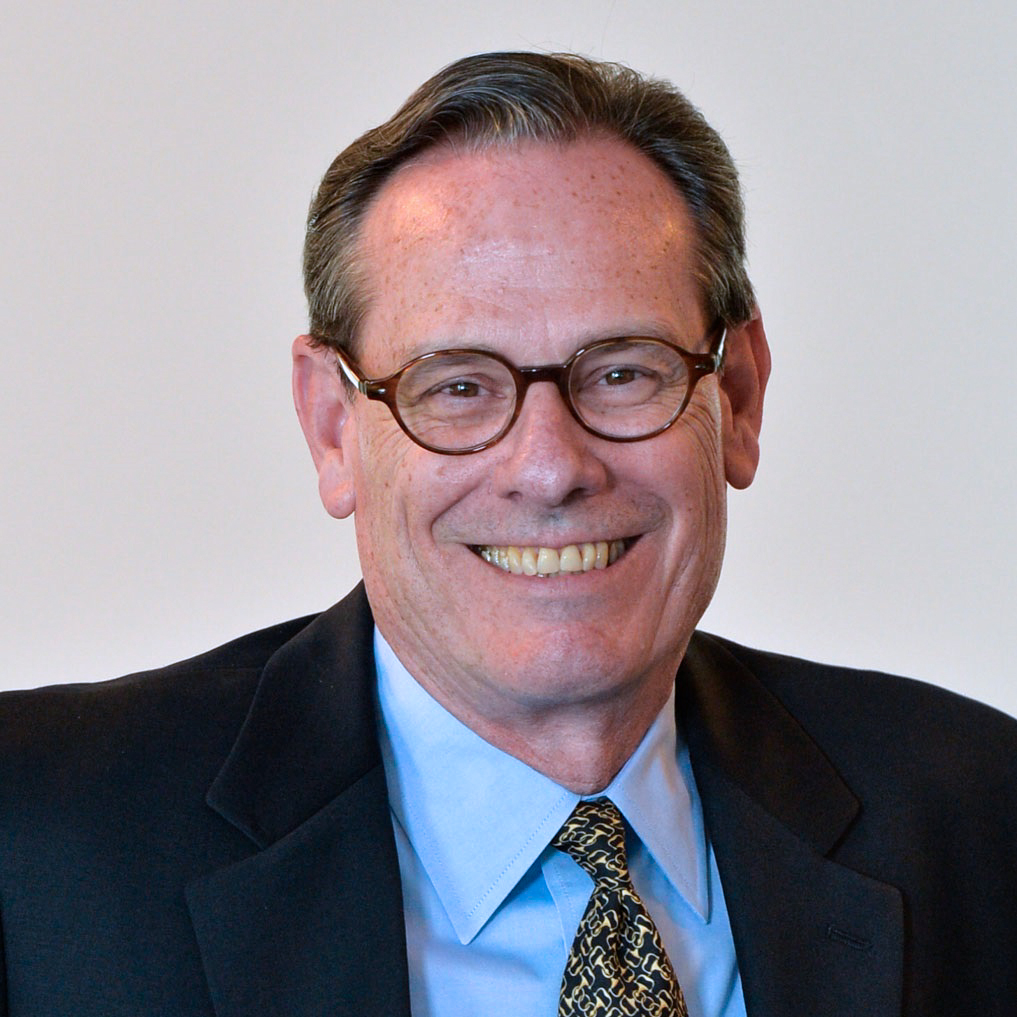 Patrick Grillo,
Sr. Director, Solutions Marketing,
Fortinet
As Senior Director, Solutions Marketing, Patrick is responsible for creating and evangelizing key messages about Fortinet's cyber security solutions. Prior to joining Fortinet, over the course of the past 30 years, he has worked for a number of small to medium size organizations as well as larger companies such as Wellfleet Communications, Bay Networks, Nortel Networks, Hughes Network Systems, and Comtech Mobile Data Communications in the United States, the United Kingdom, and France, holding a range of senior-level international sales and marketing roles. Patrick received his technical training while serving in the US Navy. Patrick is based at Fortinet's EMEA facilities in Sophia Antipolis, France.
14.40
From Multiple Best of Breed Products to a Single Best of Breed Platform

SASE is the convergence of wide area networking, or WAN, and network security services like SWG, CASB, FWaaS and Zero Trust, into a single, cloud-delivered service model. Showcasing a unified Prisma SASE Cloud management platform with a focus on SD WAN and its benefits as part of a best of breed SASE platform.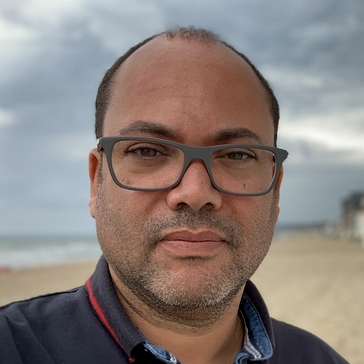 Jean-Louis Suzanne,
Prisma SD-WAN SASE Specialist EMEA,
Palo Alto Networks
With more than 20 years of experience in cybersecurity, Jean Louis has developed an expertise on SASE/SD-WAN. He regularly supports companies of all sizes in their transformation.
15.00
SASE your Way: Empowering Digital Transformation

With an ever-changing landscape, more and more organisations are adopting SASE. Every organisation's journey to SASE is unique. Demystifying different SASE implementations, and how a single-vendor SASE solution can benefit your organisation.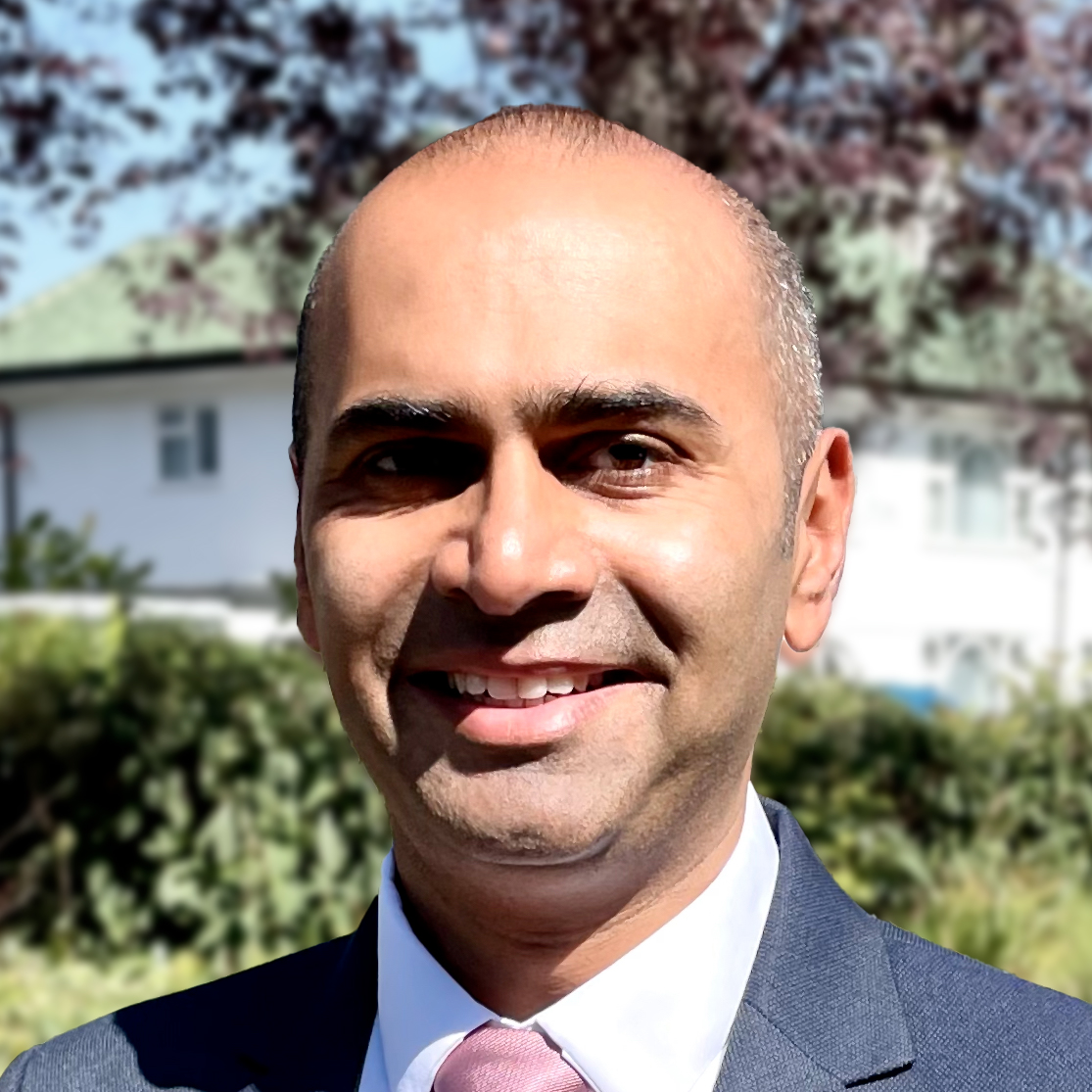 Nilesh Halai,
Sales Business Development Manager,
Cisco
Nilesh leads SASE Sales Acceleration for EMEA, focused on supporting organisations on their SASE journey to securely connect users from anywhere to applications everywhere. Nilesh brings more than 15 years of experience across multiple architectures including Cloud Security and Enterprise Networking
15.20
How Wireless Powers the Distributed Enterprise
Presenting a new WFH paradigm that blends 5G fixed wireless access with work-like experience at home, extending the corporate infrastructure to the house without VPN clients, leading to secure connections, quality of experience, and blazing speeds.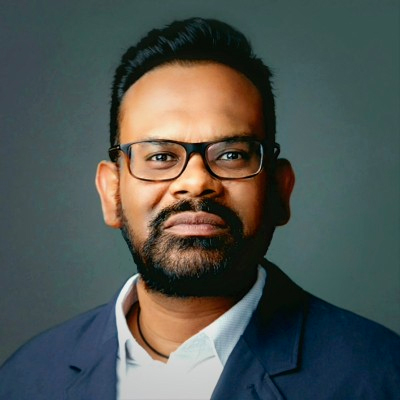 Dr. Ritesh Mukherjee,
SVP/GM – Enterprise,
Inseego Corp.
Ritesh Mukherjee is an accomplished leader focusing on global communications and technology. Ritesh leads enterprise networking as Senior Vice President and General Manager at Inseego. He is responsible for transforming networks and services with 5G, SDN/NFV, SASE, SD-WAN, cloud, and IoT technologies. Before joining Inseego, Ritesh was Vice President at Reliance Jio, managing a global portfolio of market-leading innovative enterprise solutions. He was Vice President, Product Management at 128 Technology (acquired by Juniper Networks), leading SD-WAN and cloud development, and Manager, Product Management at Cisco leading the software operating systems group. Ritesh has engineered some of the largest deployments of enterprise networks for leading businesses globally. He is a sought-after speaker and thought leader. Ritesh holds a Ph.D. in Computer Science from Concordia University, Montreal.
15.40
Demystifying Network Slicing and SD-WAN
How to steer traffic over 5G SA network slices
Mechanisms to do end to end QoS over different types of cellular networks
When 5G SA cores will be widely available.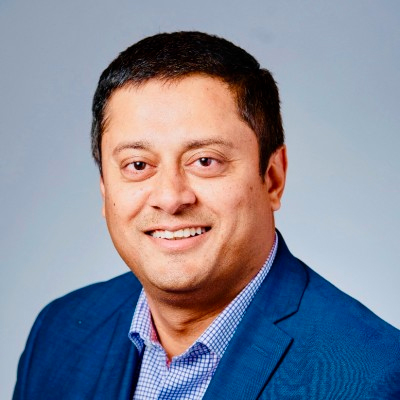 Soumen Chatterjee,
Senior Director of Product Line Management,
Cradlepoint
Soumen Chatterjee is currently a Senior Director of Product Line Management at Cradlepoint, part of Ericsson. In his current role, he is responsible for driving product strategy and execution for Cradlepoint Networking & Security software portfolio, including Wireless(5G/LTE) SD-WAN, Security, ZTNA. Soumen is a veteran in the networking/telecom industry and led multiple industry-leading products at both large companies and startup. Before joining Cradlepoint, Soumen led product management at Cisco, Brocade and Ciena and launched industry-leading products in the Networking and Security space. He also led product management at a startup name Vyatta that pioneered Virtual Routing and Security and was later acquired by Brocade. Soumen holds an MBA degree from the University of California Los Angeles Anderson School of Management, a computer security certificate from Stanford University and a Bachelor of Engineering degree from NIT Rourkela, India.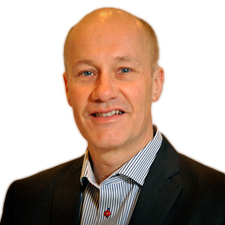 Mats Johansson J,
Senior Solution Marketing Manager,
Ericsson
Senior Solution Marketing manager, currently working with the 5G solutions including network slicing, 5G core and automation which includes complete NFV transformation towards 5G, across the entire NFV stack of the cloud native telecom cloud including edge computing. Mats has recently published a series reports on network slicing and prior to that a series of eBriefs on how evolve to the cloud native 5G core based on Ericsson's insights in working with leading operators. All available on Ericsson.com Mats has been working in Ericsson since 1990 in various positions such as R&D for Mobile Radio Networks, Product Management for Core networks and Mobile Packet Core, Marketing for 3G Mobile, Fixed Telecom networks for Broadband Access, Metro, IP and IPTV infrastructure. Mats has a broad experience across many of Ericsson's solutions in several technology domains combined with insights of business models and customer interactions. Mats Johansson has a master's degree in Telecommunication and Computer science at the Royal Institute of Technology and an MBA at Stockholm Business School, both in Stockholm.
16.00
Coffee/Exhibition/Networking

Break
16.30
AI in SD-WAN: Do More with Less
Troubleshooting network issues shouldn't be a full-time job. With the help of AI, IT-users and MSPs can find and resolve network issues faster than ever before, getting advanced visibility into end user-experiences and root cause discovery.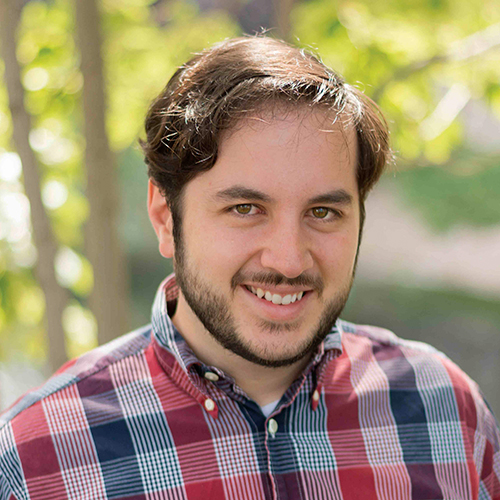 Justin Melloni,
Technical Product Marketing Manager,
Juniper Networks
Justin Melloni is a Technical Product Marketing Manager in the Juniper AI-Driven Enterprise team. Before becoming a Technical Product Marketing Manager, Justin was a Technical Trainer for 12 years working for companies like Akamai, Acme Packet, Lavastorm Analytics, Oracle, and 128 Technology. He enjoys learning complex concepts and then figuring out how to teach them to his audiences.
16.50
Focus on a Practical Experience in SD WAN Network Migrations
Common approaches to security : what drives the choice.
Case studies of 2-3 large multinational role outs.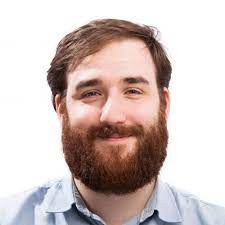 Finbarr Goode Begley,
Senior Research Analyst - Cloud Networking,
Cavell Group
Finbarr is primarily focused on Cloud Networking including technologies like SD-WAN and uCPE. His responsibilities include producing market reports and analyst on these areas, as well as exploring any technologies that are adjacent to these new areas of technology like 5G, AI and IoT. Prior to joining Cavell, Finbarr worked for over 7 years in the telecoms industry, as a business-focused public relations account director. In this role, he worked with network operators, fibre optic carriers, IoT network technologies, satellite, wireless backhaul, and assisting and learning from clients and writing regularly on industry issues.
17.10
End of Conference Day Two