CONFERENCE AGENDA DAY THREE
Paris CET Time Time Converter


Welcome Coffee from 08.30
Start of the Conference 09.30
Exhibition

open from

09.00 to 17.00
MORNING SESSIONS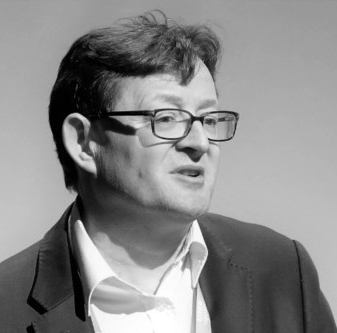 Chairman


Patrick Donegan,

Founder and Principal Analyst,

HardenStance
Patrick Donegan is Founder and Principal Analyst with HardenStance, a leading industry analyst firm providing trusted research, analysis and insight in telecom and IT security. HardenStance provides consulting services, public speaking services and leading analyst reports on cybersecurity risk and solutions across the telecom sector and broader enterprise markets. HardenStance openly supports the work of key industry associations, organizations and SDOs, including NetSecOPEN, AMTSO, ETSI, the GSM Association and OASIS. HardenStance is also a recognized Cyber Threat Alliance 'Champion.
09.30
How Open Source Community Embraces Standardized SD-WAN Services
The next advancement in SD-WAN service standardization is an API that extends the benefits of application optimized SD-WANs to the rapidly growing market of cloud native applications. Close collaboration across standards organizations and open source communities is benefical.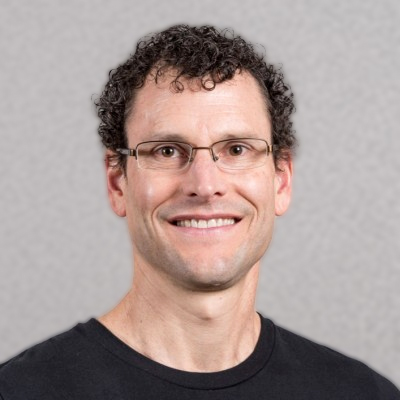 Charles Eckel,
Principal Engineer,
Cisco
Charles is a recognized champion of open source, standards, and interoperability. As a member of Cisco's Global Technology Standards team, Charles is responsible for identifying and guiding open source efforts related to key standards initiatives. In MEF, Charles co-chaired the Digital Services Committee the past several years, home of network service standards for SD-WAN and SASE. He is also active in IETF, where he started and runs the IETF Hackathons, advancing the pace and relevance of networking standards by combining the speed and collaborative spirit of open source communities with the rigor and precision of standards organizations. Charles is also an active member in a number of open source projects in the Linux Foundation and elsewhere. He is a frequent speaker at open source conferences and helps run the Software Defined Networking devroom at FOSDEM. His current focus areas include application networking, network automation, and the intersection of networking and security, particularly where there is a need for new standards and closely associated open source projects.
09.50
How does SD-WAN & SASE Move from Closed Systems to Open Platforms
Describing how networking & security (still dominated by large vendors offering closed solutions) with the help of the cloud, can become open systems with a viable business justification although the number of market use cases is not in the size of OS and DB deployment use cases.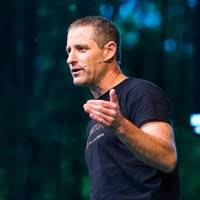 Amir Zmora,
CEO & Co-founder,
flexiWAN
Amir Zmora is CEO & Co-founder of flexiWAN, the world's first Open Source SD-WAN & SASE. Before starting flexiWAN, Amir was CEO & Co-founder of SwitchRTC, a Real-time, interactive WebRTC based video CDN and B2B/B2C collaboration solution acquired by YouNow. Among his previous positions, Amir was VP Products & Marketing for the Technology Business Unit of RADVISION, an Avaya company.
10.10
Machine Leaning in SD-WAN: A Service Provider Vision
Exploring ML & AI use cases, discussing their potential benefits as well as feasibility on the timeline. Use cases are both service provider and end-user enterprise perspectives, as it is relatively likely that first launched implementations of Machine Learning in SD-WAN at Telia will be for internal use.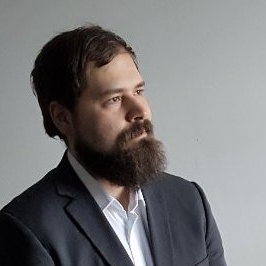 Janne Mikola,
Technical Product Manager,
Telia Company
Janne Mikola is the Product Manager of Telia SD-WAN service at Telia Company. He has been responsible for the service's technical aspects since, and even before, its inception in 2017. Mikola is a Master of Science in Computer Science from Tampere University (of Technology) and he originally wrote his M.Sc. thesis on Software-Defined Networks when SDN was in its early days. Mikola sees virtualization, automation and Infrastructure-as-Code (IaC) as today's most important principles in modern networking services. For the immediate future Mikola is looking forward to push Telia's networks into the direction of Machine Learning and Big Data Analytics and possibly even true AI. Mikola is an active participant in international and inter-organizational talks which define the future direction of SDN and NFV. Lately, Mikola has made appearances as a Guest Lecturer in academia.
10.30
Coffee/Exhibition/Networking

Break
11.00
SD-WAN as a Cornerstone for the Transformation of Infrastructures
When overlay becomes the "new place of work"
How to turn network assets into an Internet Premium Telco Cloud infrastructure
Boosting infrastructures intelligence with ML and AI
From proactive to predictive service management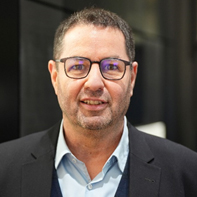 Franck Morales,
Vice President of Connectivity Services,
Orange Business Service
s
Franck Morales is Vice President of Connectivity Services at Orange Business Services. With more than 30 years of industry experience, he has extensive knowledge of the global telecom ecosystem, with a focus on product and strategic planning for both fixed and mobile technologies. Since 2013, Franck has led the Orange Business Services connectivity portfolio and was instrumental in the company's global transformation towards SD-WAN, orchestration, and virtualization. Franck is a frequent speaker promoting SDx technologies at industry conferences, including MEF, Cisco Live, SD-WAN Summit and other industry partner events. He is keen to share the Orange experience, resources and leadership gained from his work with the LSO SONATA program to new service developments, such as SD-WAN, to ensure broad adoption in the industry. Franck's entire career has been centered on the B-to-B sector and managing strategic industry partnerships. From 2006-2008 Franck Morales was the co-chair of the Wireless Broadband Alliance (WBA) and in 2020, he was appointed as a Board Director of the MEF in 2020 and re-elected to the post in 2021.
11.20
Reliance Jio: Corporate WAN Considerations
Reviewing several examples of corporate WAN requirements, performing a cost versus agility comparison, and reasoning why some architectures are superior to others. Discussing how 5G, automation, AI/ML, and other technologies can help corporates deliver superior end-user experiences.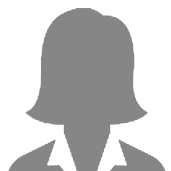 Speaker from
Reliance JIO
11.40
Bouygues Telecom's Pragmatic Journey to SASE: How to Succeed the Transition
SASE will rarely be implemented on a customer greenfield environment regarding WAN & Cybersecurity. It is therefore mandatory to combine new customer uses cases and locations with legacy technologies and SASE, to design the best step by step new solution and bring expertise required to complete the project.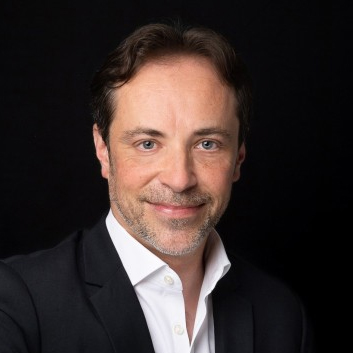 Valentin Mallet,
Head of Solutions WAN/SDWAN & Cybersecurity,
Bouygues Telecom Enterprises
12.00
Lunch/Exhibition/Networking Break