Thursday 26 Sep
tember 2019
|
Conference
Day 3
Registration

and welcome coffee

from 07.30
Conference starts at 09.00
Exhibition

open from

09.00 to 16.00
Seated Buffet: 12.30
End of conference: 12.20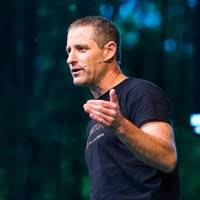 Chairman

Amir Zmora,
CEO & Co-founder,
flexiWAN
Amir Zmora CEO & Co-founder of flexiWAN, the first SD-WAN Open Source. Until recently, Amir was CEO & Co-founder of SwitchRTC, a Real-time, interactive WebRTC based video CDN and B2B/B2C collaboration solution acquired by YouNow. Among his previous positions, Amir was VP Products & Marketing for the Technology Business Unit of RADVISION, an Avaya company. Amir is the author of TheNewDialTone and founder of several technology and informational websites around SD-WAN and WebRTC, among others, SDnetIndex which offers a structured free listing of SD-WAN related products and services.
SD-WAN Deployment Challenges
09.00
Addressing the Deployment Management
An SD-WAN Deployment project involves a lot of different actors, each one with his own processes and his own information system. Hence the crucial need for a workflow-based deployment offering a seamless communication between the different actors of the deployment project and an efficient coordination of their numerous and different actions.

Nathan Nyong,
Business Development Manager,
Pro Vision
Nathan is the Business Development Manager of the Pro Vision Group (PVG), an Agile independent IT Consulting firm with an extensive knowledge and a track of SD WAN Deployment projects. Prior to joining PVG, Nathan has worked for 10+ years as a Tech Business Developer, Entrepreneur and Strategic Advisor, helping IT startups and disruptive technology companies meet their Business goals.
09.20
Best Practices of Network Transformation with Cloud-ready, Software-Defined Services
Discovering how software-defined services - intelligent and agile - can turn the present architectures into one that delivers greater visibility and optimised performance over the Internet and cloud.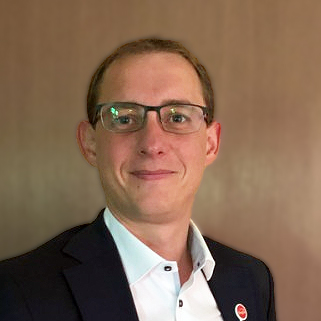 Thomas Lentz,
Senior Solution Manager Innovative Services,
Singtel
Thomas is working for more than 18 Years in the ICT Business and since 4.5 Years with Singtel as Solution Manager. Specialised to innovative services for Global Enterprise business customers. projects. During his career Thomas worked as Internet specialist, MPLS Solution Architect, SIP Specialist, Internal Trainer for new technology as well as presales consultant. The challenges Thomas covers these days are the local internet integration into corporate networks, hybrid routing approaches, Software defined WAN, Network Function Virtualisation, innovative network management and reporting as well as technical contract management.
09.40
Equinix: How to Migrate to a Hybrid Cloud Environment
Describing a customer case study, KEMET, who can now control the quality of service and expand the network perimeter to deliver secure cloud-based apps to the entire organization.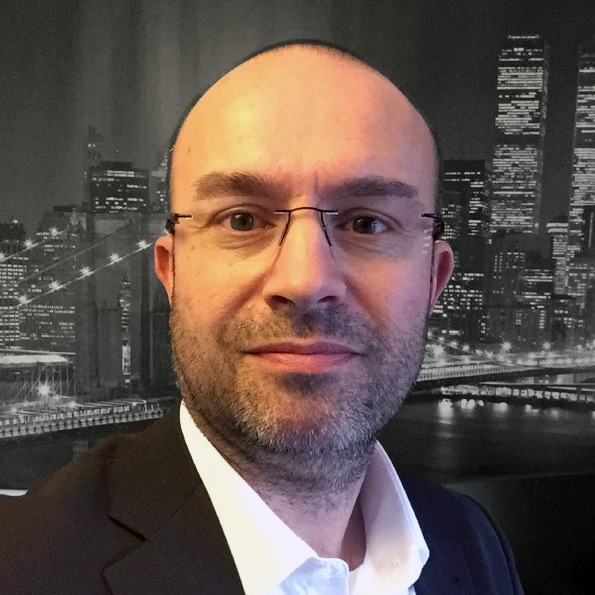 Hervé Lin,
Senior Global Solutions Architect,
Equinix
Hervé LIN is Senior Global Solutions Architect for Equinix since September 2018. He started his career in 1988 as a software programmer and designed/managed critical business systems among large Global Hospitality and Travel companies such as ACCOR, the Walt Disney Company and Goldman Sachs Hospitality. After a few years as CTO in the Pharmaceutical and Biotechnology industry, Hervé switched to the Telecom/Cloud Services industry in 2009 and joined sales organizations at Orange Business Services, Colt Technology Services and Jaguar Network.
10.00
Importance of Underlay in the era of SD-WAN
There are options to make our foundation stronger by fortifying the internet path using deterministic routing and comprehensive QoS. Creating a stronger underlay network will make the SD-WAN overlay stronger and more consistent globally.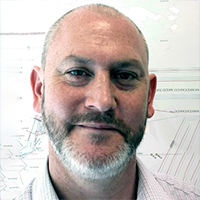 Oliver Cantor,
Associate Director – Verizon Global Products,
Verizon Business Group
Oliver Cantor has worked for Verizon for more than 20 years and currently works across Verizon's SDN network portfolio and other next-generation networking & security solutions. Previous positions include Head of Engineering & Planning for Voice and VoIP networks in Europe and Product Manager for Access technology. Today he concentrates on advising customers, Sales and Marketing on Digital Transformation, Application enablement and Agile working practices. Oliver speaks for Verizon at industry events where recent examples include: TM-Forum Nice (now 'Digital Transformation World'); 'SDN World Congress' The Hague; 'DevOps Enterprise Summit - DOES' London
10.20
10.50
SDx for an optimized Business-driven Connectivity
Sharing our vision of the evolution of SD-WANs, SD-Branches, SD-LANs, SD-WLAN and SD-Security – which are all part of the software-defined everything (SDx) trend. Detailing what is their role in enabling multi-cloud workflows, IoT, Industry 4.0, business ecosystems, M&A and edge computing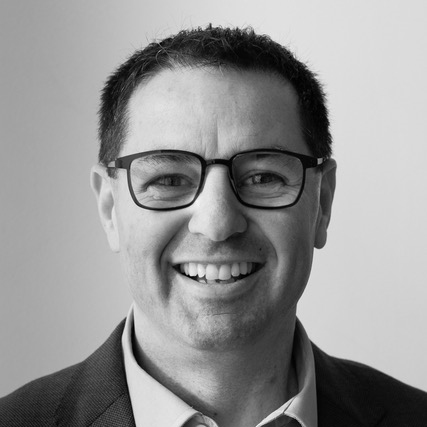 Franck Morales,
Vice President Marketing Connectivity Services,
Orange Business Services
Within Orange Business Services, Franck is in charge of developing the portfolio of connectivity services to meet Orange Business Services customer needs. Since his appointment in 2013, he has developed an ambitious strategy around Hybrid Networks with Value Added Services, with strong evolution now towards SDWAN, Orchestration and Virtualization technologies. With more than 30 years within the Orange Group (formerly France Telecom), Franck has extensive experience including 12 years in Mobile Business within Orange France. Franck has spent his all career facing business customers or managing strategic partnerships. Outside his professional life Franck enjoys cultural activities such as Opera, especially Italian ones, and also loves the theatre. Sport also figures in his freetime, especially cycling, running, and skiing.
11.10
SD-WAN is a Stepping Stone, Are you ready for the Real Change?
As we move to a software defined world, built with virtualised network functions, are you ready to orchestrate and service chain these services?
Do you have the tools and systems to quickly deploy new software updates, with the capability to roll back if something goes wrong?
Do you have the tools, systems and security to bring down the traditional barriers between WAN, LAN, DC and Cloud?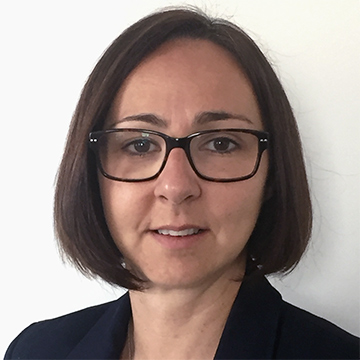 Anne-Gaëlle Santos,
Head of Product Management,
BT Global Services
Anne-Gaëlle leads the Dynamic Network Service (DyNS) programme for BT at a global level. She has 20 years of experience in the high-tech industry, of which 10 years has been spent on networking solutions, including application performance services, for global organisations. In her current role, she is responsible for defining innovative solutions to fulfil the needs of global customers and the new market drivers for global managed network services. Prior to this, Anne-Gaëlle worked as Channel manager for the French market, developing solutions based on specific market needs but also supporting local sales and bid teams to be successful with French customers within our global operation. Before this, she worked on the wireless market supporting operators business cases for 3G licenses and finding the right business model through application partner engagements.
11.30
Tata Communications: the WAN Challenges
Talking about various deployment models (fully managed, overlay only, co managed, on premise deployment etc) of SDWAN and what are the challenges associated with those deployment models. How MSP's can help Enterprises address those deployment challenges of SDWAN. What are the key parameters enterprises needs to evaluate the right MSP.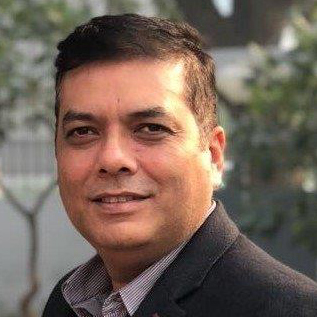 Rajesh Mongia,
AVP and Global Head of Hybrid WAN Connectivity Services,
Tata Communications
Rajesh Mongia is an Associate Vice President, Hybrid WAN Connectivity Services at Tata Communications, part of the Tata Group. Rajesh Mongia, is an IT professional with more than 17 years' experience in the telecommunications and IT industry, particularly in product management, product development, business development, presales consulting for Internet WAN, IP VPN, SDWAN, and Cloud Connectivity services. Before joining Tata Communications, Rajesh has worked for Bharti Airtel, New Delhi, Sify Technologies, Chennai and was holding key positions in solution engineering, product development and management roles. Rajesh holds a Bachelor degree in Electrical (Eng.) from Punjab University and M.B.A in Telecom Management from the Symbiosis University, Pune.
11.50
Wireless SDWAN, the Missing Piece
With Wireless SDWAN, industries can now follow the exponential IT growth with on demand bandwidth, same day deployment and multi-network architectures.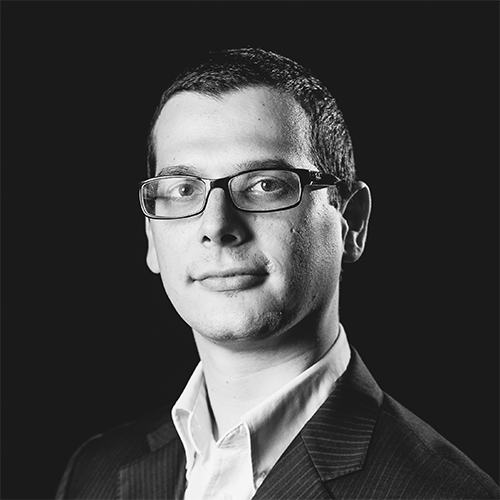 Pierre-Gilles Dehaye,
Founder & CEO,
Venn Telecom
Pierre-Gilles Dehaye is the founder and CEO of Venn Telecom, an innovative company that provides SDWAN as a service. He has a master in Telecom Engineering from Ecole Polytechnique de Bruxelles. Before starting Venn in 2014, Pierre-Gilles worked at Altran, Nokia, Thales, Orange Belgium and Proximus.
12.10

12.20

12.13

16.00
End of
Conference
Day Three
Seated Buffet
End of the Event