Tuesday 24 Sep
tember 2019
| Tuto
rial / Conference
Day 1
Registration

and welcome coffee

from 08.00
Morning: Tutorial starts at 10.00
Afternoon: Conference starts at 14.00
Exhibition

open from

09.00 to 19.00
Seated Buffet: 12.30
End of conference: 19.00
Networking Event: from 19.00

SD-WAN TUTORIAL
SD-WAN's Coming Of Age: New Solutions, Markets, and Dares
As the SD-WAN market grows, the number and diversity of solutions keeps increasing. Since the technology still lacks a concise, universally accepted definition, it becomes more difficult to understand all the product offerings. How to find a viable solution for a specific network connectivity challenge?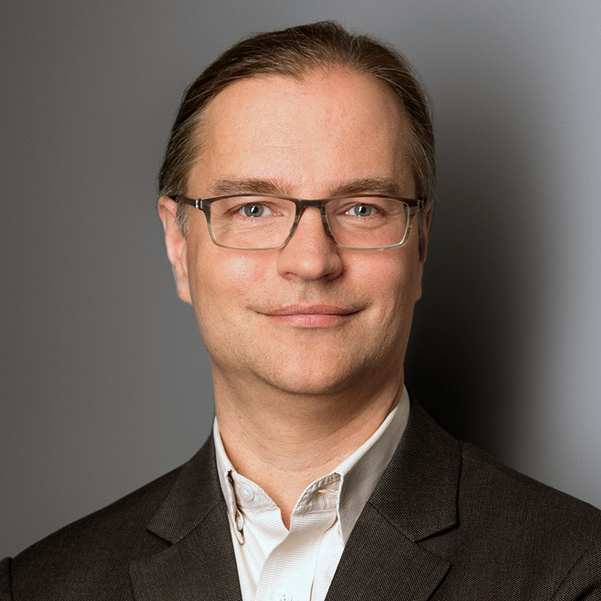 Presented by


Carsten Rossenhoevel,
Managing Director,
EANTC
Carsten Rossenhövel is Managing Director and co-founder of EANTC AG (European Advanced Networking Test Center). Based in Berlin, Germany, EANTC is a test lab specializing in telecommunication technologies and offers vendor-neutral network testing services for manufacturers, service providers, and enterprise customers. In this role Carsten has over 20 years of experience in telecommunication networks testing and is responsible for EANTC's business development and marketing. His technical areas of expertise include Network Functions Virtualization (NFV) and transport network solutions (MPLS; SDN; Carrier Ethernet). Before joining EANTC, he studied Computer Science at the Technical University of Berlin and worked as a Software Engineer as well as Consultant in the financial services and media sector. In 1999 he founded EANTC together with Gabriele Schrenk and Herbert Almus.
10.00
Describing typical use cases
What are their performance requirements?
Which SD-WAN solution types fit which use case?
What are best practices for selection?
Reviewing tests of SD-WAN products
Diversity of solutions
Challenges to meet performance requirements
Wide range of technology approaches
Latest tests and their results
What went well and where vendors experienced challenges
11.00
11.30
Answering the questions
Has the technology grown up?
Which promises can be fulfilled, which are unrealistic?
Which enterprise use cases can already be well covered by SD-WAN today?
12.30
AFTERNOON SESSIONS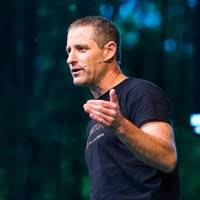 Afternoon Chairman

Amir Zmora,
CEO & Co-founder,
flexiWAN
Amir Zmora CEO & Co-founder of flexiWAN, the first SD-WAN Open Source. Until recently, Amir was CEO & Co-founder of SwitchRTC, a Real-time, interactive WebRTC based video CDN and B2B/B2C collaboration solution acquired by YouNow. Among his previous positions, Amir was VP Products & Marketing for the Technology Business Unit of RADVISION, an Avaya company. Amir is the author of TheNewDialTone and founder of several technology and informational websites around SD-WAN and WebRTC, among others, SDnetIndex which offers a structured free listing of SD-WAN related products and services.
14.00 Opening Talk



Roy Chua,

Founder and Principal at

AvidThink
Roy Chua is Founder and Principal at AvidThink, an independent research and advisory service formed in 2018 out of SDxCentral's research group. Prior to co-founding SDxCentral and running its research and product teams, Roy was a management consultant working with both Fortune 500 and startup technology companies on go-to-market and product consulting. As an early proponent of the software-defined infrastructure movement, Roy is a frequent speaker at technology events in the telco and cloud space and a regular contributor to leading online publications. A graduate of UC Berkeley's electrical engineering and computer science program and MIT's Sloan School of Business, Roy has 20+ years of experience in telco and enterprise cloud computing, networking and security, including founding several Silicon Valley startups.
14.20 Keynote Address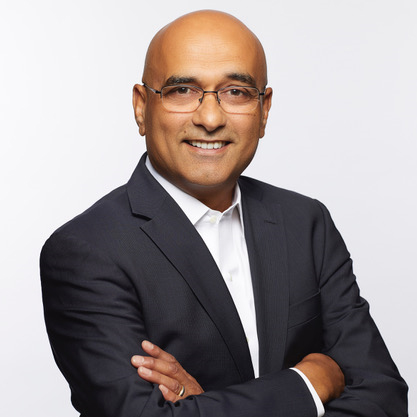 Sunil Khandekar,
Founder & CEO,
Nuage Networks
Sunil leads the vision and direction at Nuage Networks, a Silicon Valley-based business that brings a combination of technologies and networking expertise to the enterprise and telecommunications industries. He has built 15+ years of expertise in product management and consulting engineering in leadership roles working with the IP Division of former Alcatel-Lucent (now Nokia) and networking start-up TiMetra Networks, as well as Bay and Nortel Networks in New York and Santa Clara, California. His first professional job came before even earning his degree when he was able to convince a local company in his hometown to hire him as a design engineer during a university-wide strike. Sunil believes that the key to successful leadership is having the ability to define your vision and inspire people to follow it. Nuage Networks' success so far is due to hiring top talent and building a team of dedicated players focused on bringing new thinking to industry problems. A co-author and contributor to multiple IETF drafts, he is also a regular speaker at industry events and conferences. He has a bachelor's degree in mechanical engineering and a master's degree in CIS.
Vision & Future
14.40
How SD-WAN is Changing Business
Demonstrating how not only is SD-WAN changing businesses today, but what it means for the future of technology, of the infrastructure, of efficiency and cost savings. Looking at the vision of tomorrow, that is available today.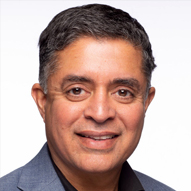 Sanjay Uppal,
VP & GM VeloCloud Business Unit,
VMware
Sanjay is VP and General Manager of the VeloCloud Business Unit in the Networking and Security business at VMware, after the acquisition of VeloCloud by VMware in December 2017. Prior to VMware, Sanjay was the CEO and co-founder of VeloCloud Networks. Earlier, Sanjay ran publicly traded OnMobile Global, serving as its President and COO. Sanjay was at Citrix as VP of the Application Networking business through the acquisition of Caymas Systems where he was President and CEO. In the past, Sanjay has served in executive roles at Webvan (Vice President of Engineering and Business Development) and at Hewlett-Packard where ran the Internet Infrastructure Division as VP & GM prior to his departure in 1999. He holds an MS in the Management of Technology from Stanford University, an MS in Electrical and Computer Engineering from the University of Wisconsin, Madison, and a BS in Electrical Engineering from The Indian Institute of Technology, Bombay.
15.00
CloudWAN Powered by AI and 5G: Accelerating SD-WAN Commercial Use
Demonstrating that Huawei CloudWAN accelerates SD-WAN commercial use with NetEngine AR6000 and multi-POP networking solution.
Highlighting how NetEngine AR6000 series SD-WAN routers deliver higher SD-WAN performance and how multi-POP networking solution enables enterprise branches without a local access network to connect to a carrier's backbone network through third-party networks or the Internet.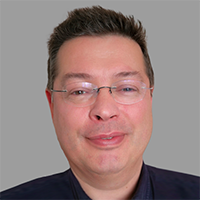 Michel Reguiai,
Datacom Solution Director, Entreprise Business Group,
Huawei
Michel is taking care of innovations bringing benefits to enterprises, such as SD-WAN. He has started with industry and software development, then he has worked for 22 years in the telecom industry. He has built deep expertise in various positions: customer facing, design and engineering of IP carrier's networks, advisor of products and IP solutions.
15.20
Merging the WAN into the Advancing IT Landscape
Applications as well as IT infrastructure vanished in the cloud. But what about the network? While SD-WAN offers a number of benefits to support the cloud journey, we still treat our WAN like a network. How can we rethink our mindset to merge the still isolated WAN into the advancing IT landscape?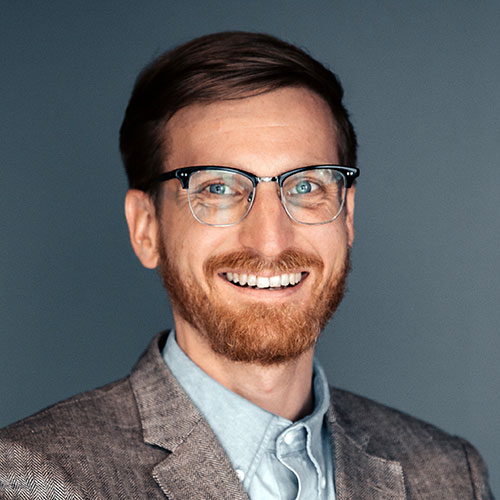 Laurent Zimmerli,
Head of Product Marketing,
Open Systems
Laurent is the Head of Product Marketing for Open Systems. He has over 10 years of experience in the world of managed network and security services. He held positions in various areas, starting in development and network and security operations, continuing in technical account management and pre-sales, followed by product management and product marketing. Laurent is based in Zurich, Switzerland, and holds a MSc degree in Computer Science from ETH Zurich.
Technology Challenges
15.40
How to Secure your entire Network in the Era of Cloud Architectures
Introducing SD-WAN 2.0 as the foundation to solve this problem. By leveraging SD-WAN 2.0's seamless and secure end-to-end network (data centers, public clouds, branch sites), managed by a single policy and network governance model, IT managers are in a position to provide the right security in a very dymamic cloud environment.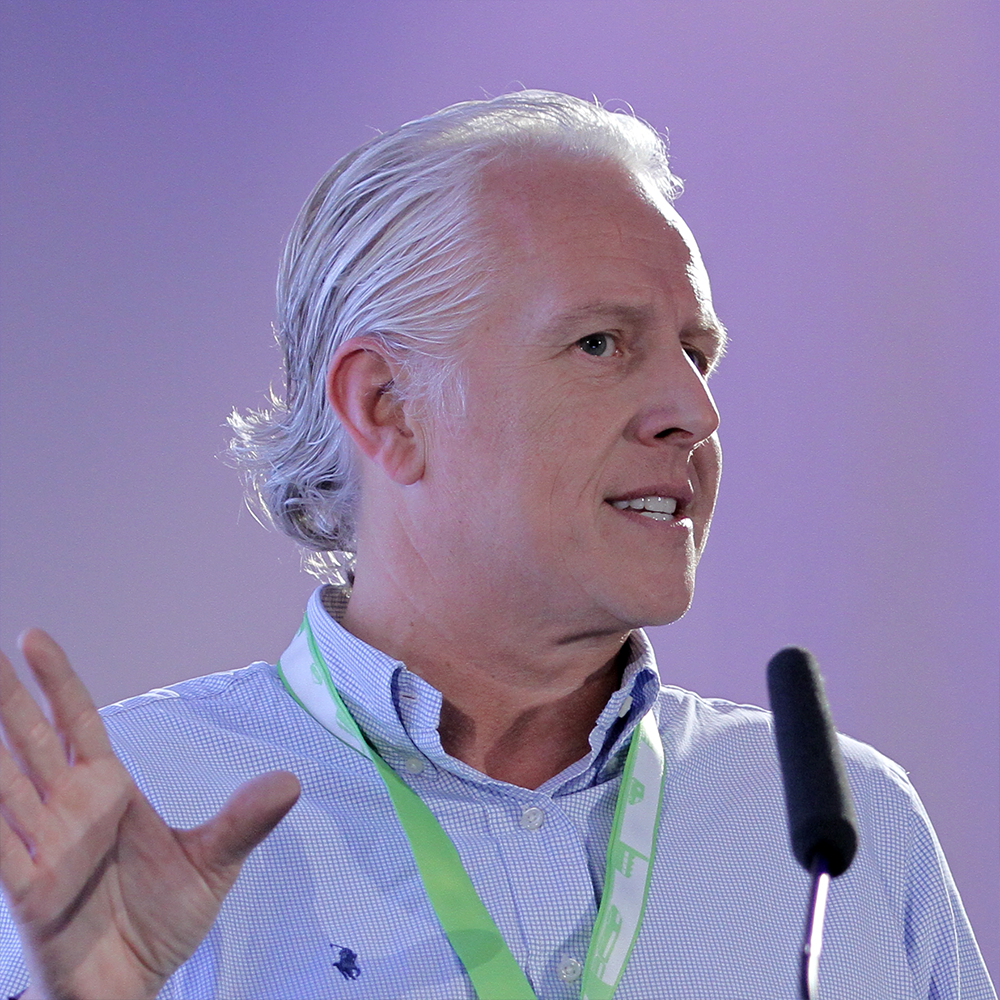 Wim Henderickx,
Director Network Consulting Engineering,
Nokia
Mr.Wim Henderickx is Director Network Consulting Engineering & PLM – Technology in the ION Division at Nokia, based in Belgium. Mr. Henderickx provides senior level consulting on advanced IP solutions for Service provider and Enterprise customers around: Cloud Networking (SDN/NFV), Triple Play, Mobile, IOT, etc. He has over 20 years' experience in the communications and networking industry, and is a regular speaker at technical conferences all over the world. He is active in a number of SDO's like IETF, BBF, openStack, etc. Mr. Henderickx holds a Bachelor's degree in Industrial Engineering, Data Communications and a Masters degree in Economy and is a Bellabs Fellow.
16.00
16.30
SaaS/IaaS Integration in SD-WAN
Describing how to seamlessly integrate SaaS/IaaS based workloads within the SD-WAN overlay domain combining security, Internet-Break-out models and performance monitoring aspects.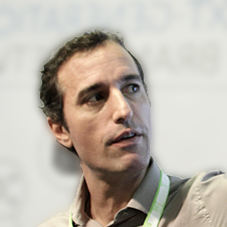 Pierre-Henri Bourdiol,
Consulting Engineer,
Versa Networks
Pierre-Henri Bourdiol holds the position of EMEA Senior Systems Engineer at Versa Networks since 2014 and brings 20+ years of experience in the networking industry across various technology fields. Prior to Versa, Pierre-Henri spent 7 years at Acme Packet as EMEA Solutions Architect - Director, and 6 years at Juniper Networks as Senior Systems Engineer.
16.50
SD-WAN to Extend to the LAN
SD-WAN has transformed how Branch are connected to the WAN. This has greatly improved in recent years, but why stopping at WAN? LAN is the next big move.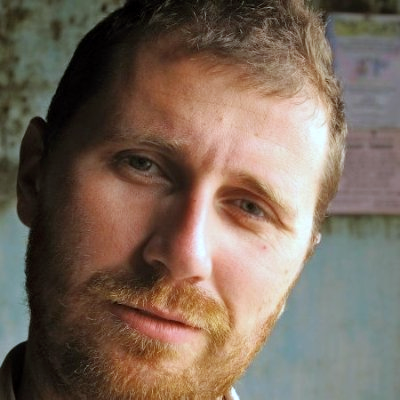 Nicolas Marcoux,
Consulting Systems Engineer,
Juniper Networks
Nicolas is a Consulting Engineer at Juniper Networks. He has 12 years experience in networking. He has been working primarily on routing topics and last 4 years extensively working on SDN and SD-WAN projects
AI & Machine Learning
17.10
The Major upcoming Impact of Machine Learning and AI on SD-WAN Networks
Discussing how Machine Learning will enhance SD-WAN networks enabling a number of new functionalities: performance analysis of the various transports (MPLS, Internet, VSat, …) using advanced statistical analysis, anomaly detection of SLA Violations with root cause analysis, application heat maps or even the use of Predictive Analytics.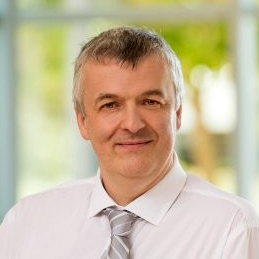 JP Vasseur,
PhD, Head of ML/AI for Networking,

Cisco Fellow
JP Vasseur, PhD is a Cisco Fellow where he has been working on a number of networking technologies such as IP/MPLS, Quality of Service, Traffic Engineering, network recovery, "The Internet of Things" (as the Chief Architect of the Internet of Things), Security, Wireless Networks since he joined Cisco in 1998. From 1992 to 1998, he worked for Service Providers in large multi-protocol environments. He is an active member of the Internet Engineering Task Force (co-author of more than 35 IETF RFCs, funders and co-chair of several Working Groups such as the PCE and ROLL WG), and an active member in several SDOs. JP has been leading world-class engineering teams of advanced networking and Analytics/Machine Learning (Self Learning Networks, Cloud-based Machine Learning) with key applications such as Security, Wifi networks, Devices classification and SD-WAN to mention a few (network cognitive and predictive analytics). JP is a regular speaker at various international conferences; he is involved in various research projects in the area of IP/IoT/Security/ML and the member of a number of Technical Program Committees. JP Vasseur is also Associate Professor at Telecom Paris. He is the (co)inventor of more than 500 patents in the area of IP/MPLS, Security, The Internet of Things and Machines Learning / Analytics. He is the coauthor of "Network Recovery" (Morgan Kaufmann, July 2004), "Definitive MPLS Network Designs" (Cisco Press, March 2005) and "Interconnecting Smart Object with IP: The Next Internet (Morgan Kaufmann, July 2010 - http://www.thenextinternet.org/). JP receives an engineering degree in computer Science (France), a Master of Science in Computer Science (Steven - USA) and PhD in Networking (Mines-Telecom Paris – France).
17.30
Augmented Operations for SD-WAN with Machine Learning
The data needs to be normalized, and semanticized in such a way that machine learning can be applied automatically. The question is « for what ». Focusing on SD-WAN operational use cases that can benefit from Machine Learning.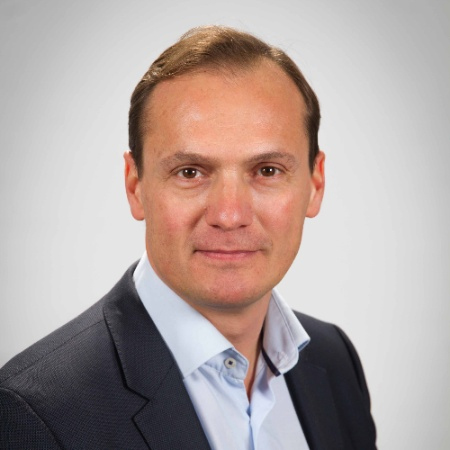 Jean-Marc Uzé,
Network Data Scientist,
AIforNet
17.50
AI and SD-WAN Intersect: Ushering in the New Era of Enterprise Interconnection
How to leverage AI to identify key applications, build a dynamic QoE model, and optimize application experience; how to verify the network intent, predict network congestion, and implement fault prediction, fast demarcation, and self-healing for SD-WAN networks through deep learning.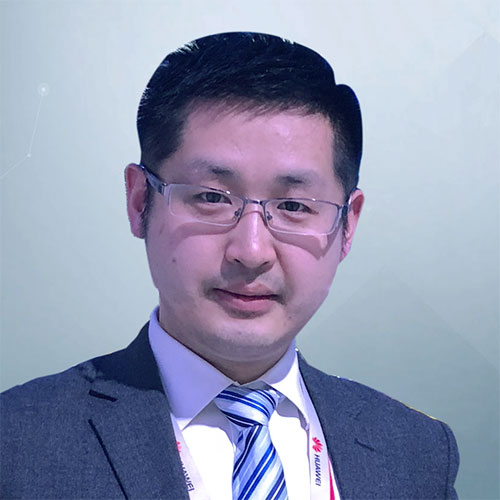 Chris Chen,
CTO, Wide Area Network Domain,
Huawei
Chris has over 15 years of extensive experience in the Data Communication industry. He has worked as the Chief Marketing Officer in the SD-WAN field, R&D Manager, and System Architect, and led various teams to work closely for key customers and support global projects to offer innovation solutions.
18.10 Panel Addressing IT issues
Enterprise and service provider requirements have been shifting from SD-WAN over Internet to SD-WAN over any underlay and as a tool to facilitate end-to-end app consumption.

The focus is now on addressing IT issues, resulting from the transition to the digital enterprise.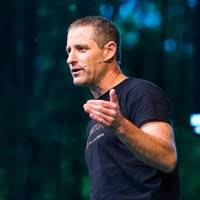 Moderator

Amir Zmora,
CEO & Co-founder,
flexiWAN
Amir Zmora CEO & Co-founder of flexiWAN, the first SD-WAN Open Source. Until recently, Amir was CEO & Co-founder of SwitchRTC, a Real-time, interactive WebRTC based video CDN and B2B/B2C collaboration solution acquired by YouNow to which he consults today. Among his previous positions, Amir was VP Products & Marketing for the Technology Business Unit of RADVISION, an Avaya company. Amir is the author of TheNewDialTone and founder of several technology and informational websites around SD-WAN and WebRTC, among others, SDnetIndex which offers a structured free listing of SD-WAN related products and services.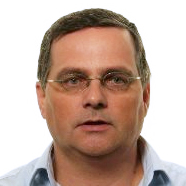 Johan Witters,
IP Regional PLM for Business Services Evolution,
Nokia
Johan started in the research division of Alcatel. Since then he held several positions with an end-to-end solution-focus. He also worked as a business consultant in the IP division, being responsible for IP & Ethernet business data services and cloud services. Currently, he is responsible for business development for Nokia/Nuage's SD-WAN solution as well as for the evolution of business services including SDN and NFV. He holds a PhD in Physics from the University of Antwerp, Belgium as well as several telecom patents. He has been a speaker at numerous conferences and is active as MEF EMEA marketing co-chair.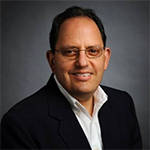 Marc Cohn,
Director Marketing & Technical Strategy, Virtualization,
Spirent
Marc Cohn is the Director Marketing & Technical Strategy, Virtualization at Spirent. In this capacity, Marc is responsible for qualifying new opportunities that leverage Spirent's core competencies in the areas of SDN, NFV, and Network Automation. Marc has been a thought leader for the open SDN/NFV movement, holding senior leadership roles in the Open Networking Foundation, ETSI NFV ISG, and open source networking projects including OPEN-O, OpenDaylight, and PNDA. He has also held senior executive roles for innovative NFV/SDN market leaders including EnterpriseWeb, the Linux Foundation, and ClearPath Networks, among other firms. Marc has been privileged to serve as Editor for the industry's most important SDN/NFV publications including the original ONF SDN White Paper, NFV Insider Blog (SDxCentral) on behalf of the ETSI NFV ISG leadership, and the Linux Foundation Harmonization White Paper. Marc earned a MS EE degree from the University of Southern California where he was a Hughes Fellow, and the first Computer Engineering degree granted by the University of Missouri.

Hector Avalos,
VP Sales and Business Development,
Versa Networks
Hector Avalos has over 25 years of experience in the computing, networking and telecommunications industries. He currently holds the position of VP EMEA Sales and Business Development at Versa Networks. His current activities are focused on "virtual CPE", "Software-Defined WAN" and "Software-Defined Security" solutions for Service Providers and Enterprises. Prior to Versa, Hector worked 4 years at Ericsson as "Head of technology, architectures, solutions and strategy", and 9 years at Juniper Networks as "Technical Director". Hector possesses a BSc. in Computing Science from 'UDLA' Mexico.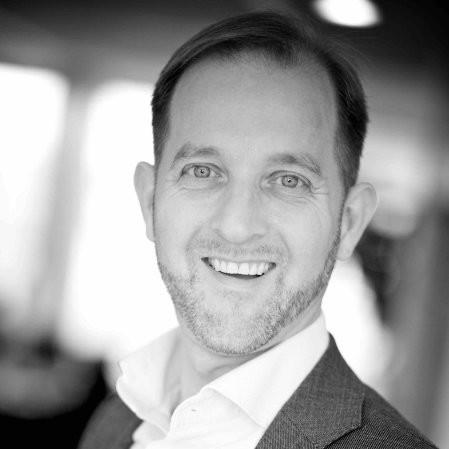 Sander Barens,
CCO,
Expereo
After joining Expereo 11 years ago and setting up the first international Expereo office in Singapore back in 2008, Sander now works out of the HQ in Amsterdam as the Chief Commercial Officer. His team is spread out globally across 5 offices. Before joining Expereo Sander worked out of Australia for BT Global Services and Infonet Services Corp. His telecom career started in 1997 with Unisource Business Services and AT&T Unisource in Europe. Nice to know fact: before Sander went into telecom he was a helicopter pilot.

19.00

19.00
End of
Conference
Day One
Networking Event