2016 Sponsors & Exhibitors
---

Versa Networks was founded by network industry veterans Kumar and Apurva Mehta, who built the multi-billion dollar MX Series routers at Juniper Networks.

Versa is an early innovator in the rapidly growing network function virtualization (NFV) market, which is forecast to grow to $11.6B in 2019 (Infonetics/IHS). The company has more than 35 patents in process around its unique system-level approach for creating virtualized network functions (VNF), a core NFV building block.

Versa solutions enable service providers and large enterprises to transform the WAN and branch networks to achieve unprecedented business advantages. Versa's VNF software provides unmatched agility, cost savings and flexibility vs. traditional network hardware.
---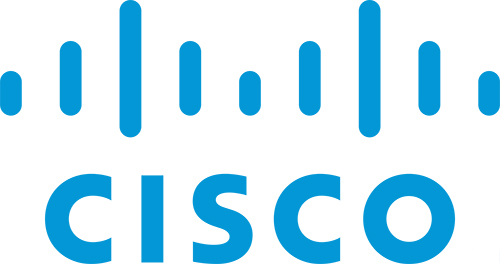 Cisco is the world-wide leader in networking, providing the broadest line of solutions for transporting data, voice, and video within buildings, across campuses, or globally. Cisco Internet Protocol-based (IP) networking solutions are the foundation of the Internet and most corporate, education, and government networks world-wide.

Cisco is recognised as a pioneer, using the Internet to provide customer support, sell products, offer training, and manage finances. The tradition of innovation continues as Cisco creates leading products and key technologies to make the Internet more useful and dynamic in the years ahead.
---

Citrix (NASDAQ:CTXS) aims to power a world where people, organizations and things are securely connected and accessible to make the extraordinary possible. Its technology makes the world's apps and data secure and easy to access, empowering people to work anywhere and at any time. SD-Wan priority: The distributed enterprise of today requires a solution that ensures users remain connected at all times – connected to the data center, the cloud, their applications and each other. It requires a solution that strengthens security and provides visibility without adding complexity and one that seamlessly works with legacy infrastructure while making changes simple. Citrix NetScaler SD-WAN is that solution – built for your distributed enterprise Citrix provides a complete and integrated portfolio of Workspace-as-a-Service, application delivery, virtualization, mobility, network delivery and file sharing solutions that enables IT to ensure critical systems are securely available to users via the cloud or on-premise and across any device or platform. With annual revenue in 2015 of $3.28 billion, Citrix solutions are in use by more than 400,000 organizations and over 100 million users globally.

Learn more at www.citrix.com.
---

Digital business transformation is well underway and networks are under ever increasing pressure from demanding users that consistently expect excellent performance and great experience from each internal or cloud-based application on every network they use.

Ipanema, InfoVista's automated and fully integrated Application Aware SD-WAN gives CIOs all the features they need to future-proof their network for Hybrid WAN and SD-WAN. By combining application visibility & control with dynamic WAN selection, WAN security, cloud acceleration, and WAN optimization all in one box, Ipanema enables CIOs to protect business-critical application performance, regain control and elevate user experience in full alignment with business priorities while reducing telecom costs by a factor of 2 to 4, regardless of the IT complexity.

InfoVista is the leading provider of cost-effective network performance orchestration solutions that help communications service providers and large enterprises meet the challenge of providing top-quality user experience while increasing the capital efficiency of their network infrastructure. Eighty percent of the world's largest communication service providers and countless global enterprises and public administrations all rely upon InfoVista solutions to deliver industry-best IT services dedicated to optimal network performance and quality of experience. Our expertise and constant innovation give customers an unparalleled level of actionable network, application and customer intelligence, visibility and control across all services, all technologies, and all domains of fixed and mobile operators' networks and enterprise WANs.




Align application performance with your business objectives in real time with InfoVista's Application-Aware SD-WAN
---

Riverbed makes applications, websites, networks, data centers, the cloud, and remote offices work better. We bring the promise of digital transformation to life.

A storied company with a long legacy of market leadership, Riverbed pioneered WAN optimization. Since then we've expanded our solutions for the software-defined era. We're at the center of hybrid networking, the cloud, SD-WAN, SaaS, mobile, big data, and infrastructure visibility. In short, we're building a software-defined architecture for digital business.


---

Silver Peak helps enterprises and service providers flexibly and securely connect users to applications via the most cost-effective source of connectivity available.

With Silver Peak's WAN solutions, customers can augment or replace MPLS networks with secure Internet connectivity, often referred to as an SD-WAN, while dramatically reducing WAN costs and complexity. Silver Peak customers benefit from unprecedented levels of visibility, control, and security over all traffic traversing the WAN, while improving application and network performance.

With Silver Peak, sites can be rapidly and non-disruptively extended, moved, or changed as business demands evolve.


---

VeloCloud Networks, Inc., the Cloud-Delivered SD-WAN™ company, simplifies branch WAN networking by automating deployment and improving performance over private, broadband Internet and LTE links for today's increasingly distributed enterprises.

VeloCloud SD-WAN includes: a choice of public, private or hybrid cloud network for enterprise-grade connection to cloud and enterprise applications; branch office enterprise appliances and optional data center appliances; software-defined control and automation; and virtual services delivery.


---

Viptela was founded in 2012 with a mission to simplify how enterprises interconnect their sites.

Viptela provides Software-Defined Wide Area Network (SD-WAN) technology that allows global companies to build carrier agnostic, policy-controlled and cost-effective WANs. Viptela has been deployed at thousands of sites by more than 15 Fortune-500 enterprises; and major carriers including Verizon and Singtel deliver managed SD-WAN services using Viptela.

The company has been named a Gartner Cool Vendor and a Next Billion Dollar Startup by Forbes in 2015. Viptela is backed by Sequoia Capital and headquartered in San Jose, CA.


---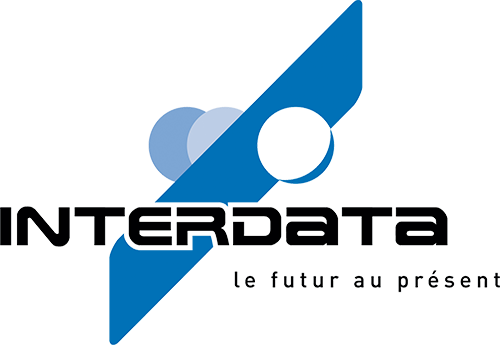 Specialized in network integration for more than three decades, Interdata has built its success and gained its image of excellence and expertise by providing optimized, highly secured and highly available telecom networks infrastructures.

Interdata is able to anticipate the market and always provides innovative solutions based on technologies from emergent vendors.

Interdata is focusing on SD-WAN technology and proposes several solutions according to customers' needs and context. First mockups were built in 2015 to show these ready-for-market solutions. Interdata is dedicated to efficiently manage the implementation and deployment of its customers' networks, as well as providing the highest level of technical support and services.



---

Teldat is the leading European vendor of SD-WAN solutions. Its innovative approach of pick-and-choose SD-WAN feature-packs allows enterprises to deploy an SDWAN ready infrastructure at a competitive entry level price point, letting customers gradually adopt transport independence, enhanced application visibility, application steering and/or distributed network services at their pace of choice. A vocation for interoperability, commitment to standards and open source, completes a unique product and go-to-market approach fitting both corporate and carrier needs.



---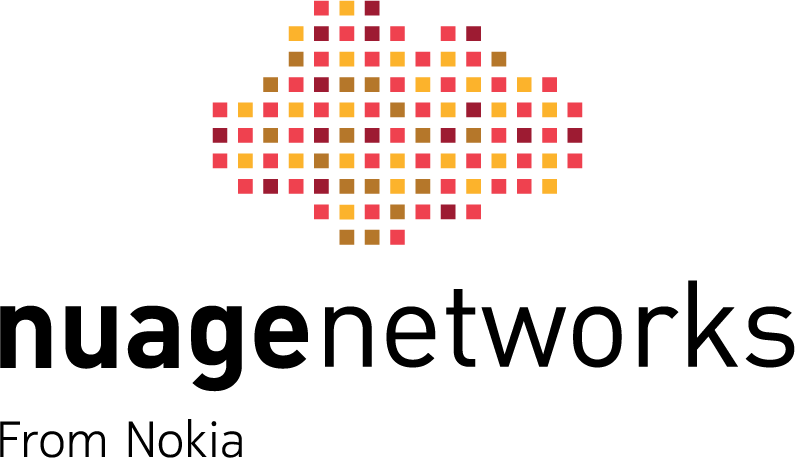 Nu-âhj: From French, meaning 'cloud'. Nuage Networks from Nokia brings a combination of technologies and networking expertise to the enterprise and telecommunications industries. The Silicon Valley-based business has applied new thinking to the problem of delivering massively scalable and highly programmable SDN and SD-WAN solutions within and across the datacenter and out to the wide area network. Nuage Networks, backed by the rapidly growing IP/Optical Networks business of Nokia has the pedigree to serve the needs of the world's biggest clouds.

Nuage Networks Virtualized Network Services (VNS) is a fresh approach to wide area networking, providing policy-based automation to branch offices and remote sites from a centralized controller based on an SDN architecture. It seamlessly links enterprise locations regardless of size or geography, while reducing the requirement for customized networking. Nuage Networks VNS is based on an overlay model that uses any IP network to provide connectivity between sites. This gives you maximum flexibility and the support of multiple access/last-mile technologies including copper, fiber or mobile broadband. You can mix and match available networks from multiple providers and use any available access technologies.
---

Since 2006, Viprinet has been manufacturing innovative network components. Viprinet is the inventor of a patented Hybrid WAN technology which really aggregates bandwidths of different wide area network connections (xDSL, cable, mobile, or satellite).

Today, about 50 employees develop, produce, and sell Viprinet products worldwide from Bingen am Rhein in Germany. An additional sales office opened in Sunnyvale, California, in early 2015. With its SD-WAN solutions, based on an unrivalled VPN tunnel technique, Viprinet allows for an entirely new kind of connection for stationary as well as for mobile sites – highly available, fast and cost-effective. The congenial Viprinet Hybrid WAN provides reliability and increased data transfer rates. www.viprinet.com