conference day 2 |

THURsday |

sept

ember

22

, 2016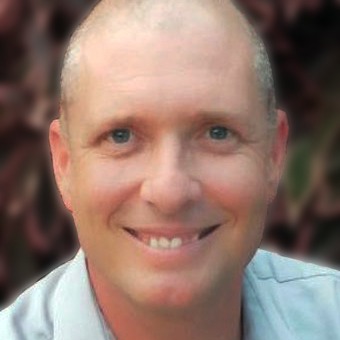 Morning Chairman
Joel Stradling

Research Dir. Business Network & IT Services

Current Analysis

08.00

Welcome and Coffee


TECHNOLOGY
SESSION
08.30
Telco Unified SDN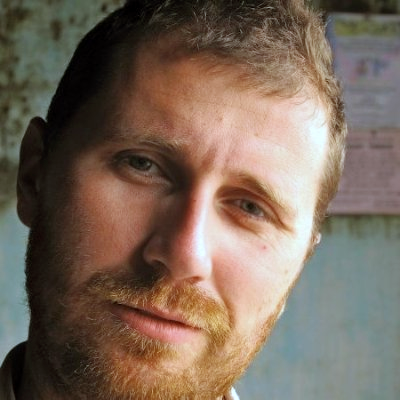 Talking about the current landscape. How SDN is being extended to address SD-WAN challenges and value added for Telco.

Nicolas Marcoux,
Juniper Networks
Nicolas has 10 years experience in networking starting in Orange and then for the last 6 years at Juniper Networks. He has been working primarily on routing and more recently he has been focusing on SDN topics and been deeply involved in key EMEA SDN projects."
08.50
"Hybrid WAN Services" or "Application Specific Optimization"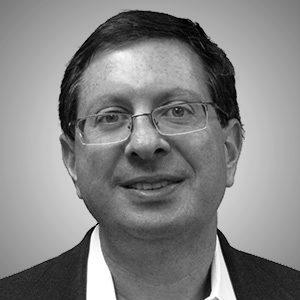 The 8 fallacies of distributed computing and how SD-WAN solutions are still attempting to deal with them 20 years later Looking at the history of these "fallacies" and understanding how SD-WAN techniques can be applied to overcome the challenges. Discussing the "8 dependencies of any SD-WAN solution" for the modern age.

Andy Gottlieb,
co-Founder,
Talari Networks
A leading expert in WAN/LAN switching and routing, Andy co-founded Talari Networks and served as its first CEO after previously serving in executive roles in both startups and public corporations. He was Vice President of Marketing at RouteScience, a route optimization startup, and before that led marketing at MMC Networks, the pioneering Network Processor developer, through its $4.5B acquisition by Applied Micro Circuits Corporation (AMCC) in 2000. Previously, he spent more than a dozen years at 3Com Corporation, highlighted by his leadership of the Switching Systems business unit through its development and introduction of the CoreBuilder 9000 enterprise switching platform. He also served as 3Com's Vice President of Marketing for Large Enterprise Markets, and held a number of other senior marketing, product management, and engineering roles. He holds a Bachelor of Arts degree from Wesleyan University and a Master of Science degree in computer science from Stanford University.
09.10
Comparison on SD-WAN/v-CPE Approaches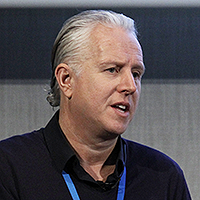 With the evolution of NFV and SDN, customers are looking at different way to deliver Enterprise VPN services.
Outlining different business drivers which are emerging and explaining different architectures in which NFV/SDN are applied.
Highlighting the differences in each approach and the pote.

Wim Henderickx,
Nokia
Mr.Wim Henderickx is Director Network Consulting Engineering & PLM – Technology in the ION Division at Nokia, based in Belgium. Mr. Henderickx provides senior level consulting on advanced IP solutions for Service provider and Enterprise customers around: Cloud Networking (SDN/NFV), Triple Play, Mobile, IOT, etc. He has over 20 years' experience in the communications and networking industry, and is a regular speaker at technical conferences all over the world. He is active in a number of SDO's like IETF, BBF, openStack, etc.

Mr. Henderickx holds a Bachelor's degree in Industrial Engineering, Data Communications and a Masters degree in Economy and is a Bellabs Fellow.

09.30
Application Traffic Engineering with SD-WAN

Which are the tools to identify Internet applications? Which ones can be redirected to the Internet access?
Which business applications can be removed from MPLS VPN to be sent to Internet access?
How the SLA are measured on each networks? MPLS, IP/VPN, Internet…
How the applications are redirected based on their SLA requirements and on the quality of each networks?
Which performance can we expect from Internet access?
Cécile Escalier,
SE Manager,
Interdata
Cécile Escalier joined Interdata in 2002 as pre-sales engineer and is currently SE manager. She has been working with many service providers and private customers on the design and evolution of their WAN networks. She previously worked at Nortel Networks for two years in the long-haul and transport research department in Canada. There, she focused on ultrahigh-speed optical data transmission. Cécile Escalier holds a Master's degree in Physics from Centrale Marseille, France.

Escalier's experience in this market gives her a deep understanding of the SD-WAN landscape and her presentation will be an asset to those in attendance.

09.50
10.20
Pervasive Network, Application and Security Visibility with SD‑WAN and SD‑Security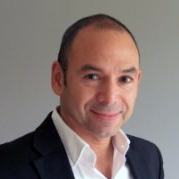 Describing how SD-WAN and SD-Security with Big Data Analytics can provide comprehensive Network, Application and Security Visibility.
Hector Avalos,
VP Strategy & Business Development,
Versa Networks
Hector Avalos has over 25 years of experience in the computing, networking and telecommunications industries. He currently holds the position of VP EMEA Sales and Business Development at Versa Networks. His current activities are focused on "virtual CPE", "Software-Defined WAN" and "Software-Defined Security" solutions for Service Providers and Enterprises.
Prior to Versa, Hector worked 4 years at Ericsson as "Head of technology, architectures, solutions and strategy", and 9 years at Juniper Networks as "Technical Director".
Hector possesses a BSc. in Computing Science from 'UDLA' Mexico.
http://fr.linkedin.com/in/hectoravalos
10.40
SD-WAN Solutions for the Applications Era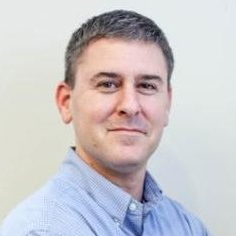 Learn how in order to deliver real value, SD-WAN solutions should align business application visibility with corresponding per-session SLA enforcement, application acceleration, as well as dynamic and secure hybrid WAN. SD-WAN solutions should also help IT teams manage global-scale configurations, provide root-cause analysis, and offer extensive reporting.

Jonathan Forest,
Vice President of Enterprise Products and Markets,
InfoVista
Mr. Forest is the Vice President of Enterprise Products and Markets at InfoVista where he is responsible for the company's overall SD WAN product strategy. He has 20 years of experience in the telecommunications/networking industry. Before InfoVista, Mr. Forest has spent time at Hughes Network Systems, Accel Networks, Arbros Networks, and MCI Communications (now owned by Verizon Communications). He has held both technical and business roles throughout his career. He has a B.S. degree in Mathematics from the University of Wisconsin and an MBA from the University of Maryland.
11.00
Reliability, Efficiency, and Network Simplification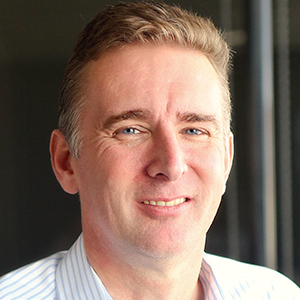 As one looks at SD-WAN, there might be more to the technology than is first apparent. Learn how it's no longer just about making Hybrid WANs enterprise-class and lowering telecom spend. SD-WAN technology has evolved.
Alex Ratcliffe,
Principle Technical Marketing Engineer,
Citrix
Alex Ratcliffe has nearly 24 years of experience in the networking industry specializing in the Internet and WAN networks. At Citrix, Alex is a field expert in the evolution and deployment of the NetScaler SD-WAN offering. Prior to joining Citrix, Alex worked at Talari Networks for 6+ years where he is responsible for sales engineering. Before then, Alex played a significant role in building large networks for major Internet access providers, which include: MSN, AOL, and Ameritech, in both the UK and the USA. Alex also held sales engineering positions with UUNet, SilverPeak, Juniper Networks and Redback Networks. Alex specializes in working closely with customers to identify business challenges and corresponding technology needs. He is heavily involved in planning, designing, documenting, maintaining and developing solutions that stay true to customer's needs and objectives. Alex holds a Bachelor of Science degree in Software Engineering for Real Time Systems from Anglia University, Cambridge, United Kingdom.

Enterprises using SD-WAN
ROUND TABLE
11.20
Why did they choose an SD-WAN solution?
How they address service delivery, service activation, service assurance and overall customer experience?
What kind of analytics, performance, operational tools are required?
This round table gathers large enterprises testimonies on WAN strategy.
Giuseppe Genovesi,
Head of Corporate IT,
Interroll
Clément Allard,
Network Administrator,
Somfy

Michel Boulay,
Expert Network Engineer,
FM Logistic
Giuseppe Gagliano,
Technology Strategy & Business Development,
Purple Ocean
12.30
Lunch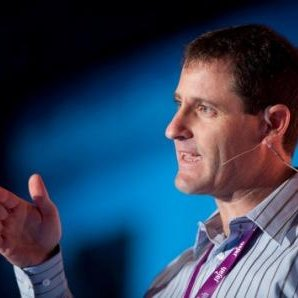 Afternoon Chairman
Amir Zmora

VP Alliances & Partnerships at
AudioCodes

and Founder at
TheNewDialTone

SD-WAN

lifecycle management
panel
14.00
What is not really addressed:
How to manage the components once in production
How to manage the development lifecycle (CD/CI) and operationalization
Participants
Jean-Marc Barozet,
Principal Engineer,
Cisco

Pepe Garcia,
VP of Business Development,
Viptela

Hector Avalos,
VP Strategy & Business Development,
Versa Networks

Sanjay Uppal,
CEO & Co-Founder,
VeloCloud

Tim Sullivan,
CEO,
Coevolve
Rami Yaron,
Co-Chair, Global Marketing Committee,
MEF

Challenges
SESSION
15.00
Pitfalls in SD-WAN for Real-time Communications

Many SD-WAN solutions have specific handling for real-time communication VoIP services given the network conditions sensitivity of such services. While this is true, there are pitfalls and limitations inherent from the generic approach of SD-WAN. Reviewing these pitfalls and the issues they cause as well as the SD-WAN complimentary solutions for mitigating these issues.
Amir Zmora,
VP Alliances & Partnerships at
AudioCodes
and Founder at
TheNewDialTone
For the last 15 years Amir Zmora held various product, technology, marketing and business positions focused mainly on voice and video communications. Amir works part time for AudioCodes as VP Alliances & Partnership. In his other hat, Amir is an independent consultant working with companies in the area of communications and WebRTC on planning and execution of product, marketing, strategy and Go to Market activities. Amir blogs regularly on TheNewDialTone.

Among other positions, Amir was VP Products & Marketing for Radvision technology business unit, VP Marketing & Products and later VP BD for Surf Communication Solutions, Co-founder of a web based service creation and video communication startup and head of the H.323 R&D and Product Management groups in the early days of VoIP at Radvision.

15.20

Coffee Break


15.50
Lessons and Challenges in Building Versatile SD-WAN Solutions for Enterprises and Service Providers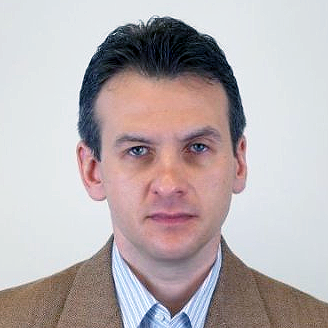 Learning how Enterprises and Service Providers alike are approaching architecting and deploying SD-WAN solutions for scaleable, secure and application aware Wide Area Network fabrics leveraging Viptela SD-WAN technology.
David Klebanov,
Viptela

Orchestration
SESSION
16.10
Orchestrating SD-WAN: Simplify Branch Management and More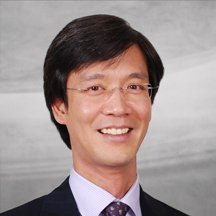 Looking at automation and orchestration leveraging a software defined model-driven approach to simplify network complexity while enabling network evolution.
Olivier Huynh Van,
CTO,
Glue Networks
16.30
Leveraging Lifecycle Service Orchestration to Integrate into the Third Network Vision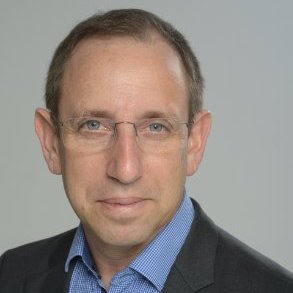 Differentiating the SD WAN work at MEF from other industry activities in this area. The MEF is describing SD WAN instances that are orchestratable using LSO within the framework of MEF's OpenCS program and in combination with SDN and NFV.
Daniel Bar-Lev,
Director Certification/Strategic Programs,
MEF
Daniel is a senior member of the MEF staff responsible for all the programs in the new MEF Office of the CTO, as well as MEF's globally adopted Services, Equipment and Professionals Certification programs.

As part of his Office of the CTO responsibilities, Daniel is driving the rollout of the OpenCS SD-WAN project that is delivering SD-WAN reference implementations to the 130+ service provider community in the MEF. These reference implementation demonstrate how to use a combination of open APIs, open source code and commercial solutions as part of MEF-defined LSO (Lifecycle Service Orchestration) to ensure that SD-WANs can be integrated seamlessly in agile, assured and orchestrated services that span multiple operators.

Daniel has been in the networking industry for over 20 years holding a variety of positions in RAD Data Communications, as well as co-founding Resolute Networks where he held executive positions and which he represented in the MEF, serving for 3 years as Global Marketing Co-Chair and being elected three times to the MEF Board of Directors.
16.50
SD-WAN Dynamic Service Chaining Architecture providing Enhanced Service Provider Value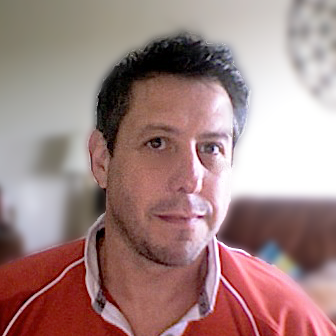 Overviewing where SDN WAN-Cloud technology is used to provide an agile, dynamic and tailored user experience integrating SD-WAN and Data-Center Value Add Services. The dynamic service chain architecture will explain how to integrate for a seamless dynamic experience between the SDN orchestrated SD-WAN service components.

Darren Richards,
Product Line Manager,
Nokia
17.10
Cloud Management for SDWAN in a Telco Service Provider Network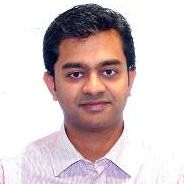 Automating provisioning & virtual appliance lifecycle management Networking related to virtual appliance deployed in the cloud Automating the network configuration process & post provisioning configuration tasks Auto scaling Administration, management & monitoring of virtual appliances Security Integrating with NFV Orchestrator & OSS/BSS.

Ganesh Narayan,
Technology Architect,
Infosys
Ganesh Narayan is a seasoned technology architect with Infosys with close to 12 years of experience in conceptualizing solutions and delivering them. He has worked with telecom service providers and OEM vendors across US, UK and Australia. He is working with the SDN/NFV practice at Infosys building world class solutions for Tier-1 Service Providers.
17.30
End of the Conference Day Two