conference day 1 |

wednesday |

sept

ember

21

, 2016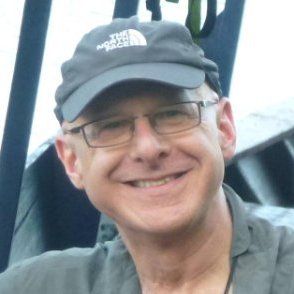 Morning Chairman
Steve Garson
President
SD-WAN-Experts

08.00

Welcome and Coffee


INTRODUCTION
SESSION
08.30
Current SD-WAN Roadmaps in the Industry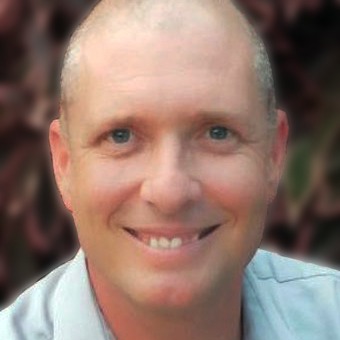 Giving an overview of the current SD-WAN roadmaps in the industry, and sharing key findings from recent surveys that Current Analysis has conducted among enterprises concerning their SD-WAN adoption plans. Discussing both the buy-side dynamics from the end customer perspective, as well as the implications on the supplier-side namely from the service providers perspective.

Joel Stradling,
Research Dir. Business Network & IT Services,
Current Analysis
As Research Director for the Business Network and IT Services module at Current Analysis, Joel manages a global team of highly regarded industry analysts that provide competitive insights. Joel has been with Current Analysis for fifteen years and has 20 years of experience in the high-tech industry. Joel and team his cover global and European providers of enterprise voice and data network services, as well as the international wholesale carrier-to-carrier services market. Additionally, Joel covers global WAN solutions, including SD-WAN and virtual network functions, and wholesale carrier IP Exchange. Joel is a well known and highly regarded speaker at major conferences, and is read and regularly quoted by telecom industry media.

Prior to Current Analysis, Joel was an independent marketing and technical writer for several companies and prior to that worked for the Japanese Board of Education in Japan. Joel received his B.Sc. in Design & Technology from Loughborough University of Technology in England in 1992.

Coverage Areas Business: Network and IT Services. Wholesale Services
09.15
Impact of SD-WAN on Telco's NFV and SDN Strategies – Is it Competitive or Complementary?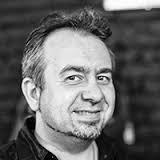 SD-WAN could be described as "Arbitrage-as-a-Service" or "Managed Least-Cost-Routing". Where the SD-WAN is offered by a company which isn't one of the access providers, it is essentially "OTT-QoS ». Is SD-WAN a conspicuous threat to various forms of NFV-based enterprise service, especially what gets called NFVaaS or NaaS?
Dean Bubley,
Founder & Director,
Disruptive Analysis
Dean Bubley is the Founder of Disruptive Analysis, an independent technology industry analyst and consulting firm. An analyst with over 20 years' experience, he primarily specialises in wireless, mobile, and telecoms fields, with further expertise in certain aspects of the broader technology industry. His present focus is on wireless technology, especially the evolution of mobile broadband, service provider business models, mobile device architecture & software, applications ecosystems and enterprise mobility. He provides clients with advice and analytical opinion on topics such as business models validation, technology innovation and go-to-market strategies, "addressable market sizing", planning and due diligence.

OPERATOR PERSPECTIVES
SESSION
09.45
Verizon: Managing Networks from the Application Down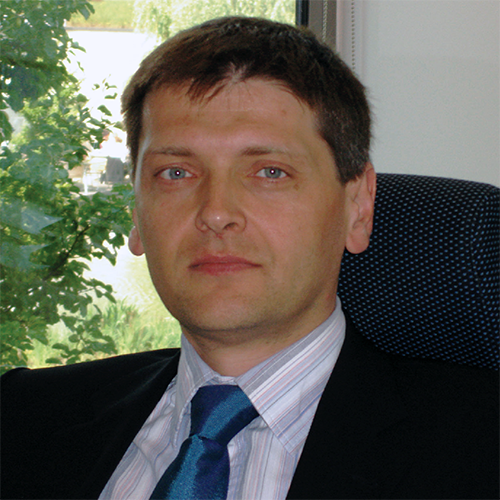 The real drivers behind virtualized networking
Managing and Orchestrating an SD-WAN solution
End-User Driven Application Reporting & SD-WAN
Delivering Virtualized services globally
Peter Konings, Director Products EMEA,
Verizon
Peter Konings is Enterprise Networks and Managed Services for EMEA, LATAM and Canada at Verizon and brings with him more than 20 years of product managing IT and Telecom solutions for enterprise customers. In his current role he is responsible for managing the regional requirements for the Verizon global managed network services, enabling products for resellers in region and optimizing access solutions.

Since joining the company in 1998, he has headed up the Global Managed MPLS & Ethernet product teams, the managed services product team for Europe and the European & APAC Advanced Data team for Verizon.

Before this, he has worked as a product manager for data and internet services. Prior to this, Konings worked at Digital Equipment Corporation for the Belgium and Luxembourg region as a Product Manager for UNIX servers, messaging software and Year 2000.

Peter holds a master's degree in applied linguistics from the VUB- University in Brussels. He is based in Brussels.
10.15
10.45
Telstra: Leveraging SD-WAN to be an Adaptive Networked Organisation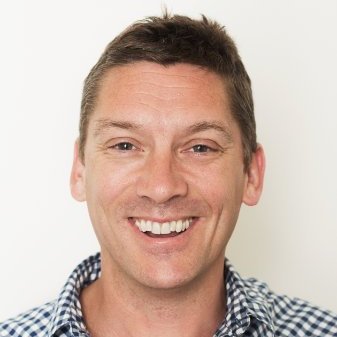 How organisations have traditionally pursued networking and the new role SD-WAN can play.
What an "adaptive networked organisation" is and why you should be considering it as a concept to pursue.
Example architecture scenarios for organisations that have distributed environments.
Key strategy and technology questions every business and IT leader should ask as part of an SD-WAN strategy.
Simon Niland,
Managed Networks Specialist – EMEA,
Telstra
Simon has been working in the Telco industry for over 25 years, joining Mercury when data was 1% of their revenue. As part of Telstra's EMEA team Simon has responsibility for any IT infrastructure that can be managed, hybrid WAN, WiFi, security and routing. A sales specialist with a wealth of knowledge on IP and networking forming the future SD WAN hybrid strategy for Telstra.
11.15
Colt: From Prototype to Commercial Service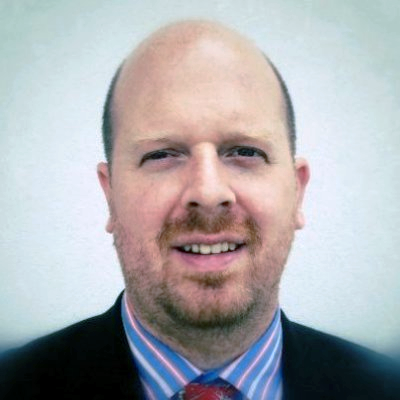 Sharing our journey, from prototype to commercial launch, starting with vendors evaluations, various proof-of-concepts followed by scale and performance testing. The latter led to many compute and system stacks as well as tooling challenges and architecture decisions. But NFV isn't just about technology, it's also very much about new operating and commercial models, which present a challenge of their own.
Nicolas Fischbach,
Colt
Nicolas Fischbach is Director Strategy, Architecture and Innovation. Nicolas has been with Colt for 15 years starting out as an IP engineer. Before moving into this role he was in charge of Security Engineering and Operations. Nicolas holds an Engineer degree in Networking and Distributed Computing and is a recognised authority on Service Provider security as well as on next-generation architectures.
11.45
Exponential-e Strategy

Exponential-e is a British cloud and connectivity provider. Its cloud services do not traverse the public Internet. Instead, they reside (logically) on a customer's LAN, on the clean side of the firewall so security and privacy concerns are negated.
Andrew Chant,
Head of Networks,
Exponential-e
12.15
Lunch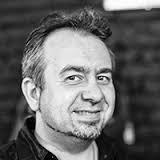 Afternoon Chairman
Dean Bubley

Founder & Director

Disruptive Analysis

SD-WAN OPERATION
SESSION
14.00
SD-WAN for Stationary and Mobile Applications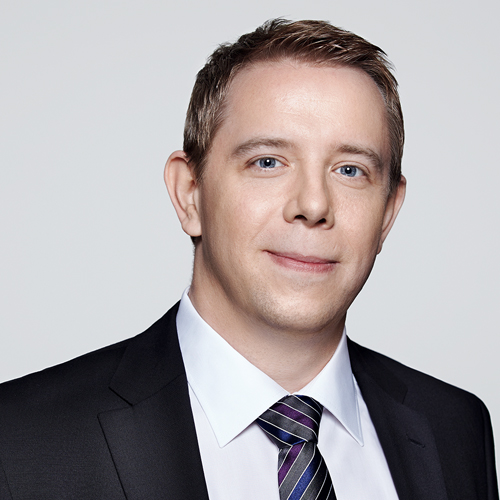 Reliability and security are major requirements for any SD-WAN solution - any system downtime can be a disaster. Overviewing challenges and solutions for making SD-WAN solutions rock stable using unbreakable WAN Bonding in stationary and mobile applications for a variety of industries.
Simon Kissel,
CEO,
Viprinet Europe
Simon Kissel, born 1977, is the founder, CEO, and head development of Viprinet Europe GmbH, a german company which has been manufacturing innovative network components since 2006. He is the inventor of a patented SDWAN bonding technology which really aggregates bandwidths of different wide area network connections. Computer nerd, inventor, leading figure, and executive – Simon Kissel unites several extraordinary gifts and qualities. As self-educated person, he started programming at the age of 10; at the age of 17, he dropped out of school, and opened a computer shop. He soon became known through the international community of computer artists, and organized the world's biggest festival of computer art, the Breakpoint, for 8 years. Simon Kissel is known as strong character, able to put up a fight, and bound to put people's backs up due to his analytical and critical reasoning combined with open, direct communication.
14.20
Software-Defined WANs: Business Opportunity for Service Providers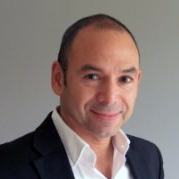 Explaining SD-WAN, SD-Security and the business potential for Service Providers to expand their Managed Services offering to new market segments.
Hector Avalos,
VP Strategy & Business Development,
Versa Networks
Hector Avalos has over 25 years of experience in the computing, networking and telecommunications industries. He currently holds the position of VP EMEA Sales and Business Development at Versa Networks. His current activities are focused on "virtual CPE", "Software-Defined WAN" and "Software-Defined Security" solutions for Service Providers and Enterprises.
Prior to Versa, Hector worked 4 years at Ericsson as "Head of technology, architectures, solutions and strategy", and 9 years at Juniper Networks as "Technical Director".
Hector possesses a BSc. in Computing Science from 'UDLA' Mexico.
http://fr.linkedin.com/in/hectoravalos
14.40
Global SD-WAN: Why Application Performance Matters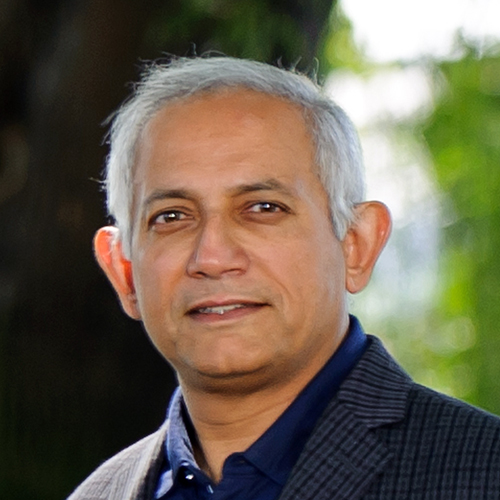 With increasing globalization and cloud adoption, application performance is at risk, as SD-WANs rely on the Internet.
Revealing why application performance needs to be a major consideration when enterprises are looking to deploy global SD-WAN.
Ashwath Nagaraj,
Founder, CTO,
Aryaka
15.00
Considerations for SD-WAN Deployments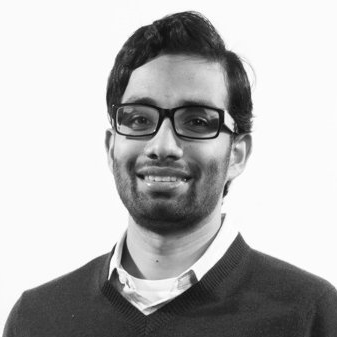 Discussing hybrid networking versus broadband-only approach, on premise versus cloud deployment, cloud on-boarding, security consideration for internet break-outs, various high availability models and the use of cellular as the last mile transport.

Ariful Huq,
Viptela
Ariful Huq is a Principal Product Manager at Viptela and has 10+ years of experience across Product Management, Sales Engineering, Customer Support and Network Engineering roles. At Viptela Arif manages their software and virtualized solutions. Prior to Viptela Arif was a senior product manager at Juniper where he managed the industry leading MX product line.
15.20
15.50
SD-WAN Offering, How Service Providers are adopting this Solution and the Benefits to the Enterprise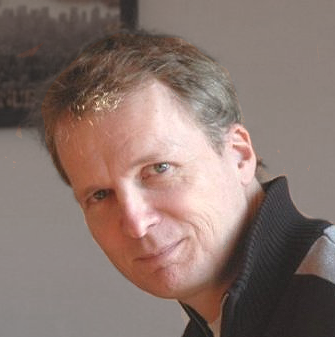 Covering deployment options with APIC-EM and NSO. Discussing the topic of how Virtual Network Functions (VNFs) can be used optimally in the network.
Jean-Marc Barozet,
Principal Engineer,
Cisco
16.10
Managed SD-WAN: Why Architecture Matters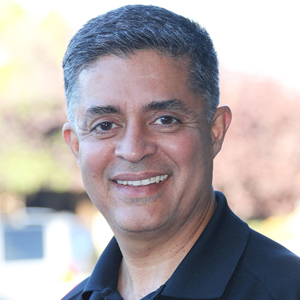 Service Providers are implementing SD-WAN to achieve a variety of business objectives. How SD-WAN is deployed and the architecture chosen significantly affects the ability to meet these goals. Describing several SD-WAN architectures that actual carriers are deploying today and talk about why.
Sanjay Uppal,
CEO & Co-Founder,
VeloCloud
Sanjay is the CEO and co-founder of VeloCloud where he leads the team that is working to Re-Invent WAN and transform how businesses connect.

Prior to VeloCloud, Sanjay ran publicly traded OnMobile Global, serving as its President and COO. Sanjay also spent time at Citrix through the acquisition he negotiated with Caymas where he was President and CEO. At Citrix, he defined the product strategy and go to market for the Access Management, Delivery Controller and WAN acceleration product lines. Prior, Sanjay served in executive roles at Webvan (Vice President of Engineering and Business Development) and at Hewlett-Packard where he initiated and rapidly grew Internet Infrastructure as a profitable new business for HP.

He holds an MS from Stanford University, an MS from the University of Wisconsin, and a BS in Electrical Engineering from The Indian Institute of Technology Sanjay is involved in the application of internet and mobile technology to solve energy problems in emerging countries.

He also enjoys bicycling, running, gadgets, watching cult movies (The Big Lebowski), and gardening with his family.
16.30
Overcoming Quality Problems

Discussing how, once connected, a SD-WAN can provide visibility into both data centre and cloud traffic, as well as the ability to centrally assign business intent policies to secure and control network traffic. Covering how it will ensure private line performance over the internet by over-coming quality problems created by packet loss and out-of-order packets.
Rolf Muralt,
Vice President of Product Management,
Silver Peak
Rolf Muralt is Vice President of Product Management for Silver Peak, leading the overall Software Defined-WAN product strategy and roadmap. Prior to Silver Peak, Rolf directed product management at Pluribus Networks pioneering the network hypervisor and hyper-converged server-switch architecture. He also held product management roles for Cisco's UCS server and ASR edge router platforms.

Rolf started his career as part of the Stanford team that built the first terabit switch.
16.50
Applications delivered from Anywhere to Anywhere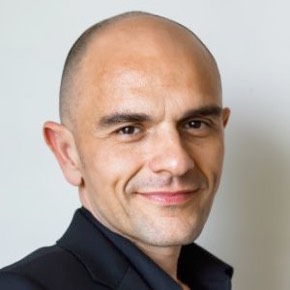 Covering cases of enterprises looking beyond SD-WAN cost and agility benefits and looking at seamless extension of SD-WAN overlays to IaaS, intelligent peering of SaaS apps with on-premises locations, converged security and network management workflows, intelligent service chaining with latency mitigation technologies and closed loop operations with end-user experience monitoring systems.
Frank Lyonnet,
Deputy CTO,
Riverbed

SERVICE PROVIDERS
PANEL
17.10
Operator choices with Respect to thin/fat SD-WAN CPE Approaches
Orchestration Issues
Traditional MPLS VPN Business People and SD-WAN
Moderator
Dean Bubley
,
Founder and Director
,
Disruptive Analysis
Participants
Peter Konings,
Director Products EMEA,
Verizon
Simon Niland,
Telstra
Franck Morales,
VP Marketing Internet Solution & Data Network,
Orange Business Services
Nicolas Fischbach,
Colt
David Edo,
Director of Products,
Exponential-e
Campbell Orr,
Head of SD-WAN,
BT
Claudio Scola,
Director, Product Marketing – Enterprise WAN,
Level 3, MEF
Wajeeh Anwer,
Executive Vice President Technical,
PTCL

18.30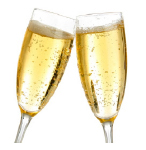 End of the Conference Day One and Cocktail
19.30
Transfer by bus to downtown Paris
21.30
23.30
Transfer by bus from Paris back to the Novotel Paris CDG