TUTORIAL |

tuesday |

sept

ember

20

, 2016
How to Select an SD‑WAN Provider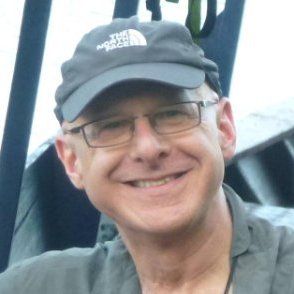 Presented by

Steve Garson
President
SD-WAN-Experts

Steve Garson has been helping global enterprises design their MPLS networks since 2007. As an independent consultancy, his firm analyzes client requirements and finds the best solutions. He has specialized in SD-WAN technologies and has a breadth of experience on the differences between the many vendors. His firm has designed and sourced networks with as many as 2,500 nodes. He is a big proponent of hybrid networks and has a breadth of experience with the challenges of servicing Asia and South American locations.
He was interviewed on Packetpushers.net about how to select SD-WAN products.
https://packetpushers.net/podcast/podcasts/show-281-shop-sd-wan/

09.00

Welcome and Coffee

MORNING
SESSION
10.00
Architecture Questions
•
Understanding how the SD-WAN system works.
•
How is traffic routed?
•
How is traffic steering accomplished?
•
How are network conditions measured?

10.45

Coffee Break


11.15
• What application visibility is provided?
• How granular is traffic steering?
• Can sessions fail-over without dropping the sessions? How?
• What is the security architecture?

Afternoon
SESSION
14.00
Capacity Questions
•
Maximum scalability.
•
How many WAN links supported.
•
How does service chaining work?
Reporting Functionality


•
What happens if connection to controller fails?
•
What happens to in-flight traffic when a tunnel dies?
•
How does encryption operate?
•
How do I identify applications traversing the network.

Financial Issues
•
How is the supplier funded?
•
What does their financial position look like?
•
Evaluating the balance sheet and income statement under NDA.

14.45

Coffee Break


15.15
Disruption in the WAN: SD-WAN Strategies for Service Providers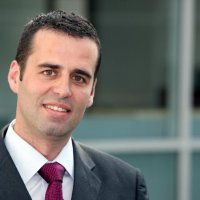 David Noguer Bau

Juniper Networks
David Noguer Bau is Senior Manager at the Global Strategic Marketing team at Juniper Networks. In this role, David works closely with the Juniper customers across the globe to get the technology supporting their business objectives. In his previous role he was leading the SDN & NFV technical marketing strategy for Europe Middle East and Africa. He has extensive experience in Service Provider networks, cloud services and go-to-market strategies.

David has over 15 years of experience in the telecommunications sector. Prior joining Juniper Networks in 2007, he worked at Nortel, Eicon-Dialogic and has been the Country Marketing Chair at Metro Ethernet Forum for Spain.

Mr. Noguer has wide experience speaking at international Conferences. He was graduated as Computer Engineer by UAB and has an executive MBA and multiple executive development programs with Henley, Harvard Business Publishing and Thunderbird University.