Thur
sday
11 May
2017
|
Conference
Day 2
Registration and

welcome

coffee from 07.45
Beginning of the Conference 08.30
Seated Buffet 12.30.
End of conference: 12.30
End of the exhibition: 15.00


CHAIRMAN
Hubert Mariotte,

Orange

G.fast next optimization
SESSION
08.30
Non-Linear Precoding for G.fast - A Case Revisited
Tomlinson-Harashima precoding (THP) is a popular type of non-linear precoding (NLP) scheme and a practical implementation of the optimum precoding scheme for the vector Dirty Paper channel. Analytical and simulated results are presented to show that zero-forcing THP consistently outperforms linear zero-forcing precoding. As an alternative to THP, Lattice-Reduction aided Zero-Forcing precoding with optimum transmit power allocation is also demonstrated.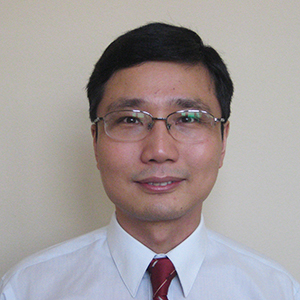 Dr. Dong Wei,

Huawei Technologies Co., Ltd.
08.50
Rate Optimization for Multi-Gbit Services over Copper
For future access, the focus shifts to multi-Gbit/s services and symmetric data rates. FTTH and FTTB in combination with a powerful copper-based transmission technology can serve the demands. Analysing the feasibility of 10Gbit/s symmetric rates on existing copper infrastructure.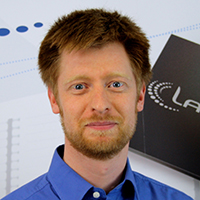 Rainer Strobel,
System Engineering DSL,
Intel Connected Home Division
Rainer Strobel works for Concept Engineering at Intel, former Lantiq, since 2011. He received his Dipl.-Ing.(FH) degree from University of Applied Sciences Augsburg in 2009 and his M.Sc. degree in electrical engineering from Technische Univsersität München (TUM) in 2011. He is currently working towards the Ph.D. degree at Intel in cooperation with the Associate Institute for Signal Processing, TUM. His research interests include optimization of wired MIMO communication systems, copper-fiber hybrid networks and wireline channel modeling.

DTA
SESSION
09.10
Enabling Gigabit Symmetrical Services through G.fast Bonding
Covering use cases and technical requirements of utilizing two copper pairs and cDTA to drive true symmetrical services to business and residential subscribers with customer case study results.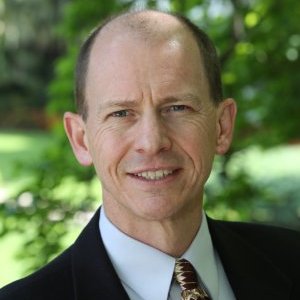 Bill Bittancourt,
Senior Product Line Leader,
Calix Inc.
Bill Bittancourt is a Senior Product Line Manager at Calix with responsibility for copper based Access technologies for FTTN, FTTB, and FTTdp solutions. These products include G.fast and VDSL2/ ADSL2+ solutions for sealed/hardened, fixed form factor, and chassis based solutions. Bill has contributed to the Calix submissions to the WT-301 G.fast standard and has written VDSL2 Vectoring best practice documents ("Vectoring to Win") as well as worked on cabinet and cabinet retrofit OSP solutions. Prior to joining Calix, he has held strategic product line development and marketing roles for L2/L3 router and remote access server products, proprietary embedded communications solutions, and mainframe computer products at other companies.
09.30
First Deployments of G.fast DTA: the Importance of Symmetrical Gigabit Broadband
Insights into real G.fast deployments and DTA data models to reveal how operators harness these technologies to optimize the user experience and achieve symmetric Gigabit service differentiation leveraging copper and coax infrastructure.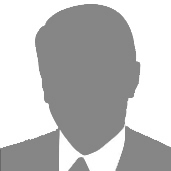 Eric Joyce,
Adtran
09.50

FTTdp operational experiences
SESSION
10.20
Deployment Cost Comparison of FTTH vs G.Fast in Different Use-cases
Instead of looking at the unit costs of equipment or civil works or comparing technological factors of FTTH vs G.Fast modeling the real deployment costs of connecting complete cities with G.Fast or FTTH.
Calculating the real deployment cost on example areas from dense city areas to the rural countryside. Describing the complexities of planning for FTTH or G.Fast and showing which factors have a big impact on the cost of a network upgrade.
Detailing some of the results of such simulations.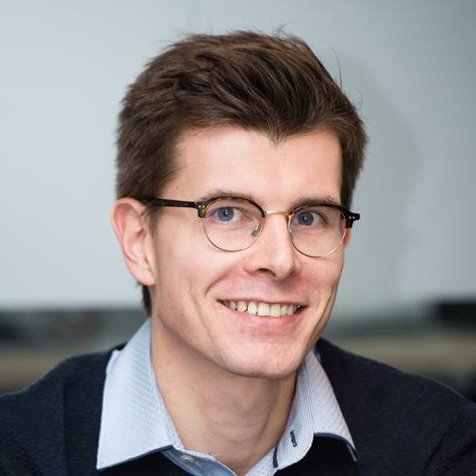 Jonas Verstuyft,
FiberPlanIT
Graduated in Telecom Engineering from Ghent University, Jonas started his career as a consultant and gateway test engineer. After 3 years Jonas started working as a developer and FTTx consultant for Comsof where he is part of the team that works on the FiberPlanIT software. As an FTTx consultant, Jonas worked on strategic cost estimations for large scale FTTx roll-outs, calculating the costs and identifying cost saving opportunities. He also trained customers on how to improve their design model and use the FiberPlanIT software. Currently he is involved in Marketing and Partner management for FiberPlanIT. Identifying opportunities for strategic partnerships around the world to grow FiberPlanIT user community.
10.40
Evaluating the Impact of 10G PON on Next-generation FTTdp Networks
Discussing experience working with carriers to build commercial FTTdp networks that provide broadband services at 1 Gbit/s and 2 Gbit/s over different network topologies (single-pair phonelines, two-pair phonelines, shared coax, dedicated coax, etc). Discussing what we can expect from new standards currently under development that will expand the capacity of existing copper networks to address the challenges and leverage the opportunities created by 10G PON.


Chano Gómez
,
Senior Director, G.hn Marketing,
MaxLinear
Chano Gómez is Senior Director of G.hn Marketing at MaxLinear. Previously, Mr Gómez was Senior Director of the Broadband Solutions Group at Marvell Semiconductor (Santa Clara, CA, USA), where he managed product marketing for wireline broadband access and home networking solutions for the carrier market, including both optical and copper-based technologies. Prior to joining Marvell in 2012, Mr Gómez worked as Director of Business Development at Lantiq North America, a provider of broadband access and home networking semiconductors. Since 2008, Mr Gómez has been actively involved in the development of broadband, IoT and home networking standards at organizations such as ITU-T, IEEE, HomeGrid Forum and Broadband Forum. Chano has a Master's Degree in Telecommunications Engineering from Universidad Politécnica de Valencia (Spain).
11.00
FTTdp Reverse Power Feeding Architecture: Features and Limitations
Describing RPF major features which include detection of error conditions, off-hook phone protection, MDSU startup protocol and start up in presence of MELT signature, RPF OAM parameters and signaling protocol between PSE and DPU, DPU power structure and power management. Performing comparison between first and second generation of RPF systems.
Arkadiy Peker,
Chief Architect,
Microsemi Corporation
Arkadiy Peker is a Chief Architect Engineer of Microsemi Corporation and responsible for system architecture of Power Ethernet Business unit. He received his MS from Polytechnic University of New York and has more than 30 years' experience in the field of power electronics, power management, LED color management and control systems. He holds more than 30 US and international patents is an author of many publications. Currently he is responsible for the RPF system architecture for PSE and DPU and represents Microsemi in BBF and ETSI standardization organizations working on standards related to RPF.
11.20
Challenges of FTTB G.fast deployment
Powering
Backhaul
Deployment in diverse scenario
Thinking and Practice:
- AC/RFT+RPF for smooth migration
- DSL bonding uplink for scenario with fiber not yet coming
- Customized structure for convenient deployment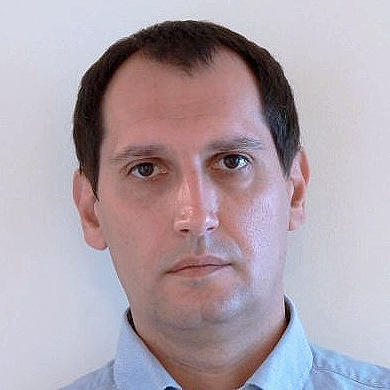 Chris Mulley,
Principal Architect,
ZTE
Chris Mulley is a Principal Architect within ZTE Corporation's Marketing and Solutions department. Chris is responsible for the analysis of market and business drivers that feed into the development of cost effective end-to-end solutions, targeted at major global telecom operators, based on ZTE's portfolio of fixed-line solutions. A key part of this role involves informing ZTE Corporation's strategic approach to the provision of solutions that meet the objectives of the European Commission Digital Agenda for Europe policy initiative for the wide scale adoption of broadband networks and service. Chris has also been involved in a number of fixed access deployment projects implemented by ZTE. Prior to working for ZTE Corporation, Chris has worked for a number telecom equipment vendors in product development and management roles. In additon, Chris spent 3 years with the UK telecom regulatory authority, Ofcom, where he gained experience in the development of economic regulation and government policy and played a major role in the development of regulation relating to Next Generation Access networks in the UK.

11.40 DEBATE
Deploying Home Networks Fast Enough for G.fast


Moderator

Dave Burstein,

Editor,
G.fast News
12.25


12.30


15.00
Closing remarks
Seated Buffet
End of the Exhibition