Thur

sday

6 June
Conference
Day Two
Registration and

welcome

coffee

from 08.00
Start of the Conference 09.00
Seated Lunch: 12.30
End of Conference: 17.00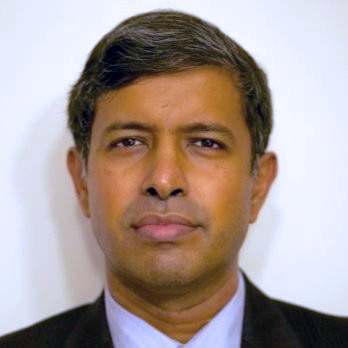 Morning Chairman
Ananda Sen Gupta,
Vice President,
Nagarro
09.00
Edge and 5G
Session
09.00
Network Slicing on 5G RAN
Describing how a network slice is concretely made of a group of network functions, network resources and network connection relationships. The goal is to provide an analysis of the concept of network slicing, the basic element of radio
access for 5G.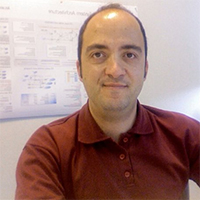 Loutfi Nuaymi,
IMT Atlantique
Loutfi Nuaymi, Senior IEEE Member, received the Engineering Diploma degree in telecommunication from the Saint Joseph University, Beirut, Lebanon in 1993. He got his PhD in Telecommunication from the Ecole Nationale Supérieure des Télécommunications (ENST), now Telecom Paris Tech, Paris, France in 2001. He is Full Professor at IMT Atlantique (previous name, : Telecom Bretagne and ENST Bretagne), Rennes, France. His fields of interest are radio resource management, energy-efficiency and machines cellular coverage in wireless networks. He is the author of 'WiMAX', published by Wiley (January 2007) and many journal and conference papers.
09.30
Engineering The 5G Edge Cloud: Challenges for Deploying Edge Applications
5G enhanced Mobile Broadband (eMBB) brings cost to the mobile network but little or no revenue, how can the edge be used to open up new business?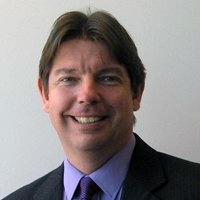 Ian Goetz,
Chief Architect, Mobile Solutions,
Juniper Networks
Kirill Kasavchenko is Principal Security Technologist in the Office of the CTO in Netscout Arbor. Kirill has 14 years of experience in various post- and presales roles dealing with telecom operators and large enterprises in more than 30 countries of Europe, Middle East, Russia and CIS. His areas of interest are network design and network security at a large scale. On the CTO team at Netscout Arbor, Kirill focuses on emerging technologies and global research projects, applying his expertise in routing and protocol analysis to find new ways for Arbor Networks to protect customers' networks. Kirill holds B.S. and M.S. with honors in Computer Sciences from the Saint-Petersburg University of IT, Mechanics and Optics as well as a number of industry certifications including Cisco CCIE. Prior to joining Arbor in 2011 he spent seven years on different positions ranging from network technician to chief engineer at systems integrators and network infrastructure vendors.
10.00
Cloud Native Evolution of Mobile Packet Core
Discussing Control and User Plane Separation (CUPS) architecture in 4G and 5G wireless networks. Describing how the user plane functions can be placed flexibly (e.g., closer to the RAN) while the control plane functions remain centralized. Presenting how this kind of control plane/user plane disaggregation can be realized by a Distributed Data Center approach that incorporates so called Mobile Edge Computing (MEC) and Microservices Architecture.

Maria Napierala,
AT&T
10.30
11.00
A blueprint for Virtualized Central Office and Far Edge
Modernizing a central office pays huge dividends to a facilities-based carrier. VCO was demonstrated at ONS as a community project. Forward looking plans are to build a cloud native version of VCO in the future.
Discussing the architecture of VCO in depth for near and far edge deployments.

Speaker from
Red Hat
11.30
Edge and IoT
Session
11.30
The Importance of Edge Computing and AI for IoT Deployments
IoT deployments have commonly faced the challenge of scalability, requiring high volume of data processing but more importantly, analysis of this data in near real time to make intelligent decisions quickly. Discussing how AI tools can be used optimally at the Edge for making large scale IoT deployments a reality.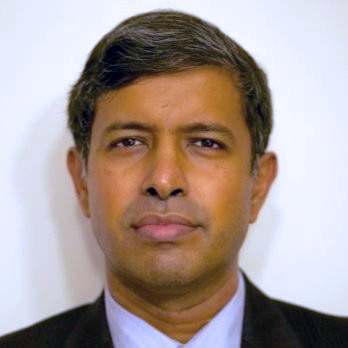 Ananda Sen Gupta,
Vice President,
Nagarro
12.00 DEBATE
Can IoT Deployments overcome the Security Challenges?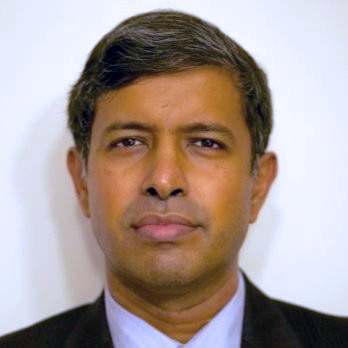 Moderator
Ananda Sen Gupta,
Vice President,
Nagarro
14.00
Edge Use Cases
Session
14.00
Edge Computing Solution for 5G Fixed and Mobile Access: Telecom Italia Experience
One of the big challenge for 5G deployment is the big amount of data to transfer and the latency especially for Industry 4.0 use cases. For solving this problem Telecom Italia is prototyping an edge computing solution for fixed and mobile access. The goal is to implement a multi-service "Hybrid CORD" node, i.e. an hybrid solution based on the "lightweight" version of R-CORD for the networking, fixed access and transport components and based on commercial solutions for the mobile part (vRAN and vEPC).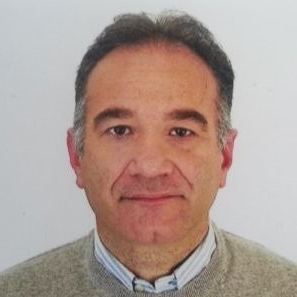 Maurizio De Paola,
Technology Innovation Mobile and Fixed Innovation,
Telecom Italia
14.30
Edge Computing for Telcos: Augmented Reality
Focusing on the role of telecoms operators in realising the edge compute opportunity, particularly focusing on business models, and applying this to a key use case: augmented reality.
Many telcos are linking edge compute to 5G - but this is only part of the story. So, what are the opportunities in distributed cloud for telcos and how can they be addressed?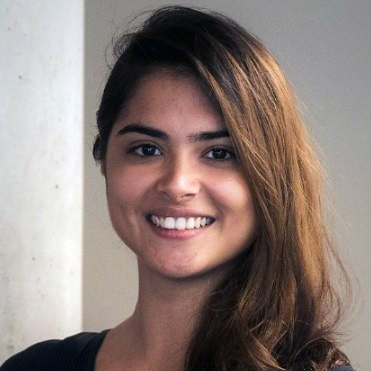 Dalia Adib,
Senior Consultant,
STL Partners
15.00
Autonomous at the Edge: Towards Intelligent Software Defined Branch
For an end to end automation the intelligence has to move from cloud to edge. Thanks to the advancement in deep learning it is now possible that, AI models will have transfer learning ability, which can enable fast transfer of knowledge from pre-trained models for different jobs or dataset. This will allow models to work well at the edge with limited data samples (one-shot learning) or limited metadata description of new data (zero-shot learning).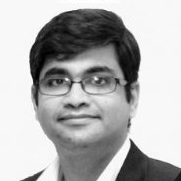 Subhankar Pal,
Assistant Vice President, Innovation,
Aricent
Subhankar Pal is Assistant Vice President Innovation in Aricent, a global design and engineering company, and has 17 years of professional experience in IT & Telecommunication industry. In Aricent he is part of technology office. His responsibilities include technology consulting, solution creation & service offering definition in the area of Cloud, SDN, NFV, Machine Learning & Artificial Intelligence for telecommunication market. His area of interest includes SD-WAN, MPLS, Edge Computing, OPNFV, OpenStack, OpenDayLight, ONOS, real time & predictive analytics. Subhankar has extensive experience in speaking at international conferences and presenting technical papers in various forums. His most recent talk was at CORD Build event in Sant Jose in November 2017. Subhankar has whitepapers published in IEEE forum & other international events in the areas of cloud, IoT & unified communication.
15.30
16.00
Deploying Multi-Access Edge computing to Scale
Starting with a 5G architecture intro and highlighting how to deploy MEC at scale using vCloud NFV OpenStack platform with a centralized VIM based on OpenStack and a distributed edge based on Kubernetes.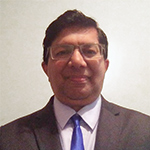 Dharma Rajan,
Principal Solutions Architect,
VMware
Dharma Rajan is a leading expert in cloud technology working as Principal Solution Architect at VMware, USA. His areas of expertise span infrastructure virtualization, hybrid cloud, NFV, 5G and cloud security. Prior to joining VMware, Dharma has worked at Ericsson, USA for over a decade, building 4G platform architectures, carrier grade networks, and network management systems. He has also worked at Cisco Systems, USA on enterprise architecture. He has multiple technical publications, patents and is an invited speaker at major industry events and world conferences. He holds an MS in Computer Engineering from NCSU, USA and M.Tech in CAD from IIT-Kanpur, India.
16.30
The Automation Challenge
Describing a PoC which aim is to demonstrate viable concepts on how to address the challenges of automation. The PoC uses optimization SW from Arctos Labs, live network monitoring SW from Netrounds and uses Open Source Mano (OSM) for SW life-cycle management.


Mats Eriksson,
CEO,
Arctos Labs Scandinavia AB
17.00

End of
Conference
Day Two